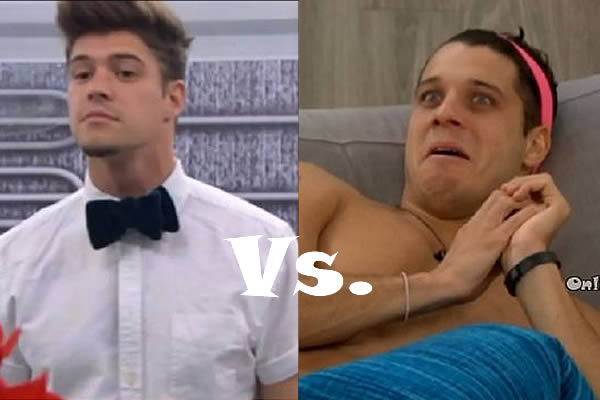 Team America tasks starts and results all the house guests harassing Zach for hours.. 
Zach finds out he's going to jury decides to go without extreme drama
POV Ceremony has Frankie saving Caleb and putting Zach up as the replacement.
Fans try to send a message to Frankie, Zach and Caleb telling them how they really feel (Although I don't agree with they said about beast mode they['re spot on with Zach and Frankie. In case you want to know how they did it here's a map of the Big Brother house and surrounding areas. )
Donny gives Zach some pointers to campaign.  Donny is certain Christine tried to throw the BOB and that Derrick and Frankie tried to get him out this week.
Donny essentially has the alliances mapped out. He's trying to break up the group of five by chiseling off Christine, Cody, Caleb. He knows this is a one in a million chance but he's giving it a shot.
Nothing works every attempt Donny makes gets sent back to the group where they mock and insult him. Derrick points out that Donny is doing the only thing he can do. Frankie points out that Donny's and Zach's pitches were very smart but at the end of the day… Their alliance is solid for this week
To keep the group occupied on a single outside foe Frankie turns the hate onto Donny..  Cody plans to call Donny out but not today maybe tomorrow or the next day we'll have to see..
Derrick and Frankie both wanted to evict Donny when they got HOH last Thursday. This was their plan all week.
I forgot to add something.. Victoria does something this week she takes back her pink hat that Zach has been wearing all season and cuts it up.. Zach has tormented her all season this maneuver pissed him off.
No matter how you slice it tonight is going to be fun on the feeds, someone is coming back into the game and unless it's Jocasta they will be doing some damage. Rumor has it it's endurance .. going to be a battle..
OBB Predications
Zach gets evicted
Official Results
Julie confirms the double HOH/BOB twist is now over.
Donny votes to evict Zach
Caleb votes to evict Zach
Derrick votes to evict Zach
Victoria votes to evict Zach
Christine votes to evict Zach
Evicted house guests is Zach
Nicole comes back into the game. it was very close Jocasta almost won
HOH competition will be later tonight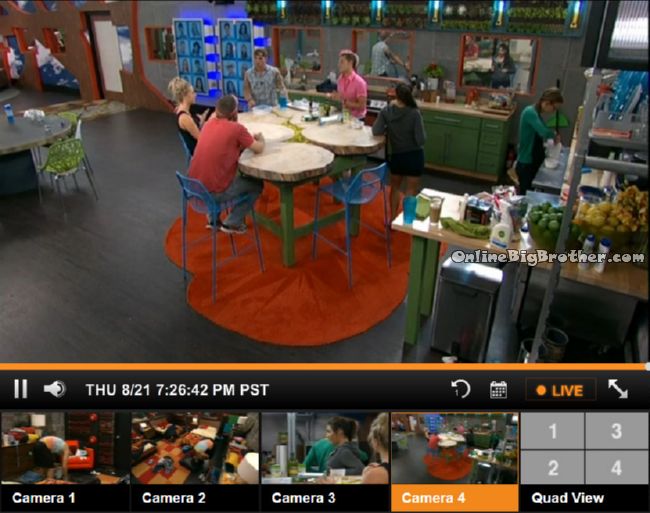 7:28pm Feeds BAck Frankie telling Nicole all about his sister..
Try the feeds!!
Try It Free! Subscribe now to the official BB16 Live Feeds
More polls here https://www.onlinebigbrother.com/big-brother-compendium/big-brother-16-polls/