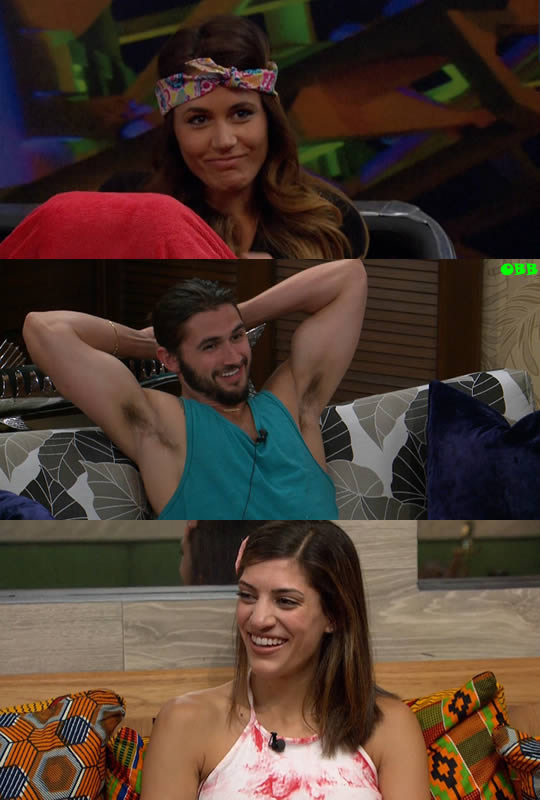 What a week we just had on the feeds. The structure of the social game has changed drastically since Franks game blew up and Da'Vonne's took collateral damage. The lame Vet alliance is all gone, the 8 pack is gone and most of the thousand and one deals Frank had are deals in name only. It was a interesting week because it felt there was 1.5-2 weeks in one. The first 1/3 was Victor's campaigning. Once it was decided he was going the major powers of the house shifted their focus to preparing for following week which is Getting Frank/Tiffany out.
This is how it week went down:
Paulie wins the Head of Household (HOH) competition. And Nominates Bronte/Paul.
The Plan is to backdoor Victor. Much of the house including Paul is privy to this information.
Victor points out that the guys are the minority in the house
Victor wins the Roadkill competition, Originally wants to put up James but makes a "deal" with Frank and Paulie that if he puts up Tiffany they vote her out. Frank and Paulie play Victor like they did the previous week, there's no intention to evict Tiffany this early. Paul warns Victor about Frank and Paulie but Victor feels he has no other choice.
Everyone planning to throw the Power of Veto Competition so that Paulie can win it to backdoor Victor. They do not want Victor to win the POV
Have nots are picked and given the easiest food in the world for a have not. Whats the point?
POV players are picked, Da'Vonne and Zakiyah start getting worried about Frank and tired of his personality. Da'Vonne says they have to get Frank out early
lots of talk coming from the girls about Frank running the house. Some of the talk has plans but for the most part it's just arm chair general stuff. The important thing to note is Frank isn't popular with the girls anymore.
Frank finds out from Da'Vonne that Tiffany is trying to get the girls together to get him out before jury. Frank finds this out from Bridgette as well who found out independently from her talks with Tiffany/Bronte and Natalie.
Frank hears about Tiffany coming after him and begins to laser focus on it
Da'Vonne and Frank continue last week's trend and over play this week
While this happens pairs start to develop all over the place Nicole/Corey, James/Natalie. Paul and Natalie reintegrate into the house.
Frank basically has been playing the entire house making deals with everybody. His failure to see the flaw of doing something like this early was brought on by his hubris. Franks deals, side deals and alliances are final found out once house guests start to compare notes.
The house guests compare what deal Frank has offered them, many start to uncover bits of Da'Vonne's deceit. Nicole being the prime Vet to be affected.
Things start falling a part on Frank throughout Monday-Tuesday and crested on Wednesday night when a solid deal was developed to get him out.
Cracks emerge between Da'Vonne and Zakiyah caused by Zakiyah getting too close to Paulie. The 5 person alliance Nicole/Corey/Zakiyah/Paulie/Da'Vonne pissed Da'Vonne off because she is the 5th person inside two shomances.
There was some talk from James about keeping Victor but that was shot down by Da'Vonne.

(So looking forward to this week coming up)
Speculation
Victor is going home for sure. A few players may throw a trick votes out there just to mix it up.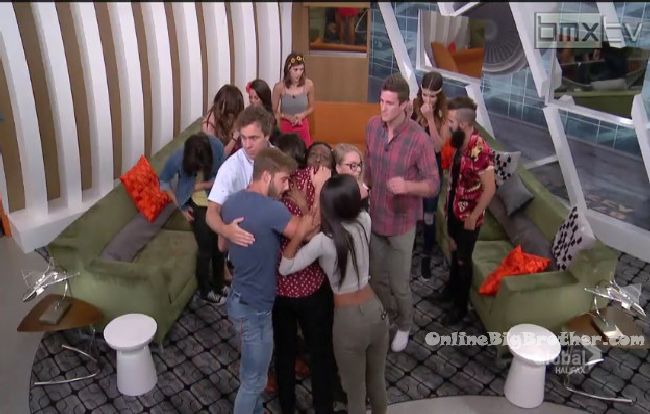 Results from the show
Bridgette votes to evict: Victor
Corey votes to evict: Victor
Michelle votes to evict: Victor
Natalie votes to evict: Victor
Paul votes to evict: Bronte
Nicole votes to evict: Victor
Zakiyah votes to evict: Victor
James votes to evict: Victor
Frank votes to evict: Victor
Da'vonne votes to evict: Victor
As HOH Paulie is the tie breaker: Not Needed
Evicted House Guest: Victor by a 9-1-0 vote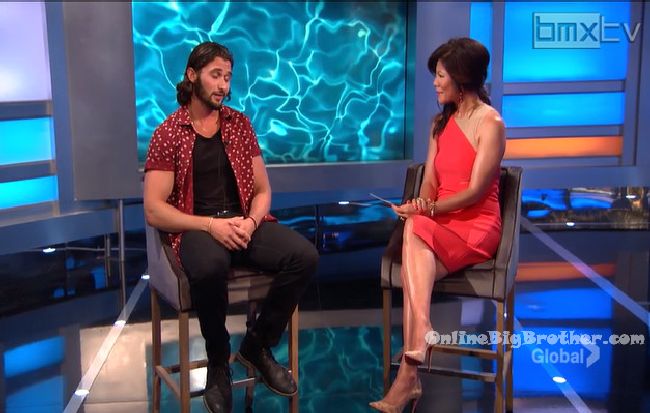 Julie tells Victor about the battle back competition where 1 of the first 5 evicted will return to the house.
HOH Competition "Kiss My ACE"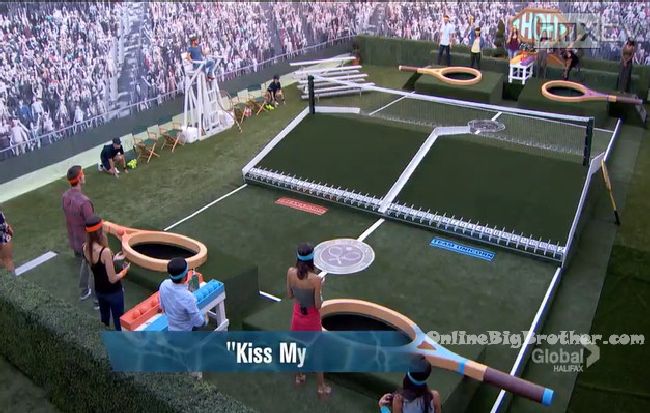 Face off between Team Big Sister and Category 4 – Bridgette wins it for Category 4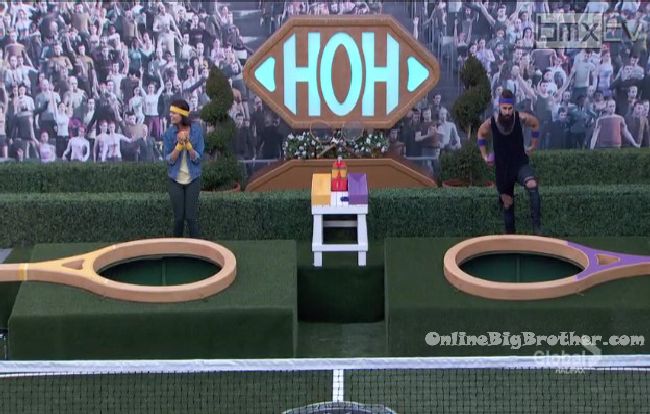 HOH WINNER: Bridgette
[polldaddy poll=9464369]
[polldaddy poll=9465176]