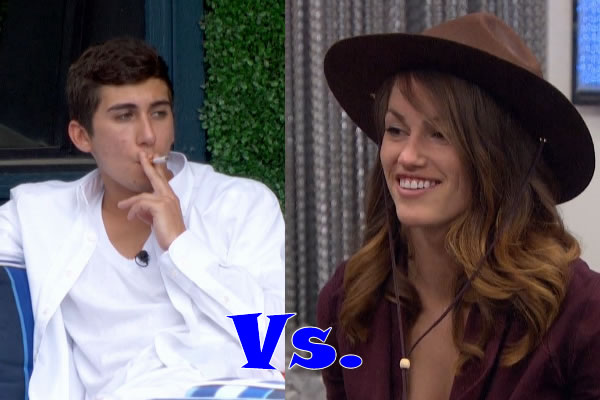 Some drama from the week before influenced the early nominations plans but in the end Shelli, Clay, Austin, LIz and Vanessa stuck true to the 6th sense alliance.
In detail
The week starts with Jackie and Vanessa winning the HOH. Austin had a heart to heart with Jason. Or how he would put it an Emotional conversation that was "real". During the conversation he talked about the twins and how he likes the one, Liz. He said he doesn't care for the other one Julia. If they target the other twin and leave LIz safe he's good. All he wants is to get to Jury because he loves liz.
Unbeknownst to Jason, Austin had already talked this over with Liz this was his plan to help protect the twins (His execution was muddled). Jason took the information gathered from this conversation and told the house. He painted Austin as the head of a three headed monsters (Liz-Austin-Julia) dragged his name through mud and got a sizable amount of people to support him. Shelli, Vanessa and Clay found out and panicked, they told Julia Austin was after her. They all freaked out. Vanessa grilled Austin on his conversation with Jason. He didn't tell her the truth, they freak out again. They decide to target Austin, Vanessa using this Lie has her main reason. Shelli's paranoia also fed a lot of this. They form an alliance called dark moon that was targeting Austin and the twins. Dark moon was composed of Jackie, Becky, James, Vanessa, Clay, Shelli, Meg and Jason. A final 8 alliance. The nominations were James and Liz for Jackie, Clay and Becky for Vanessa. The plan was for JAckie to be the final HOH take out Austin or Liz.
Clay and Becky lose the BOB, plans change. Vanessa would have to be the one to send Austin out which is something she didn't want to do. Clay wins the Power of Veto. Forcing Vanessa to make a decision.
Once Vanessa got a chance to talk to Liz and Austin she figures out Liz never told Julia that Austin was going to talk to Jason. Austin apologized for his lies and everything got sorted out. Shelli's paranoia really started up gain but this time to benefit Austin. She begin to think the other side was trying to get Clay out this week. She had claims that James was not Throwing the BOB. Her and clay Start to distrust the other side.
The target shifted to Jason Sunday night. For a hot minute Jackie was going up. Come monday morning during the POV we got the first real blindside of the year and Jason went up as the replacement nomination. Clay of course saved himself. After the blindside something unexpected happened. The blindside blame actually stuck to Clay and Shelli. Shelli/Clay started telling everyone they only found out about the going up at the last minute. Vanessa tells them Shelli and Clay were in on the plan from the get go. Meg, Jason, Jackie and James blame the blindside on Shelli. They have identified Shelli as the Head of the other side.
The bottom line is they cannot make any moves unless they win a HOH, Something they are having difficulty doing.
Jason's campaign was muted and centered around telling people he deserve to stay in the house more than Becky who was recruited via her tinder profile. Kinda expected more from Jason. Still he was a fun character.
(Personal note.. would be nice if things got mixed up this week)
TRY the Big Brother 17 Live Feeds FREE for 7 Days!:
Click here to ensure your live feed subscription supports OnlineBigBrother.com at no extra cost to you.
*** You can go back and watch the feeds from day 1 with a live feed subscription

How did the week go down LINKS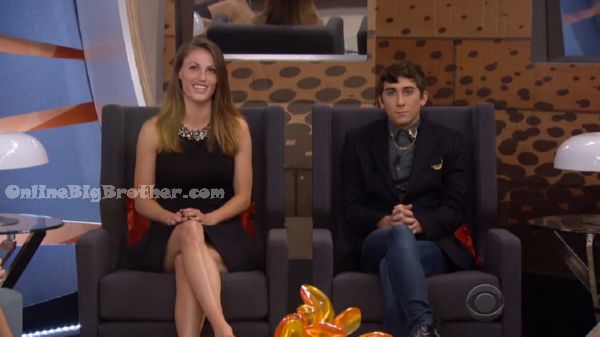 Summary of live show
Battle on the block is over. First solo HOH is endurance.
JohnnyMac votes to evict Jason
Austin votes to evict Jason
Liz votes to evict Jason
Meg votes to evict Becky
Steve votes to evict Jason
Clay votes to evict Jason
Jackie votes to evict Jason
Shelli votes to evict Jason
James votes to evict Becky
Final vote is 7-2
Evicted Houseguest is Jason
[envira-gallery id="125039″]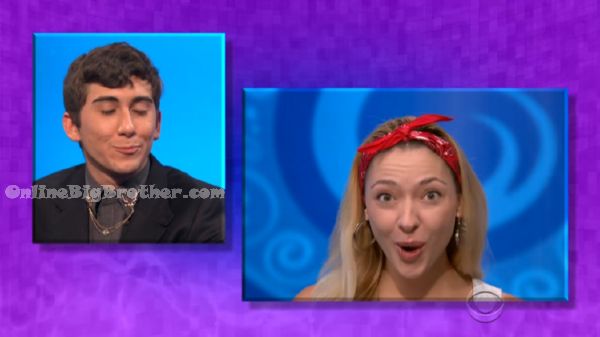 Liz tells Jason to have fun watching from his moms basement.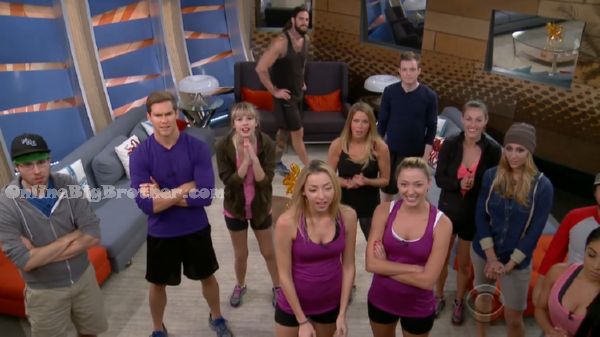 Twins enter the game.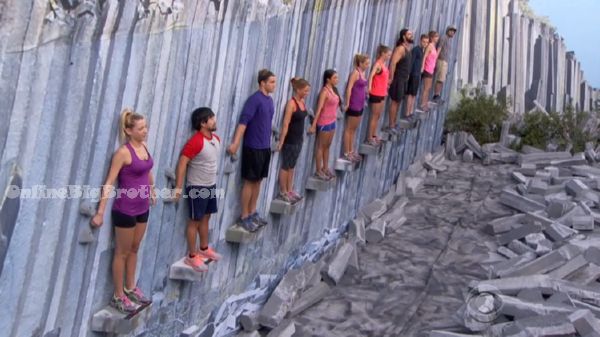 The Head of household competition is endurance.. watch it on the Live feeds Free for the first week.
TRY the Big Brother 17 Live Feeds FREE for 1 WEEK:
Click here to ensure your live feed subscription supports OnlineBigBrother.com at no extra cost to you.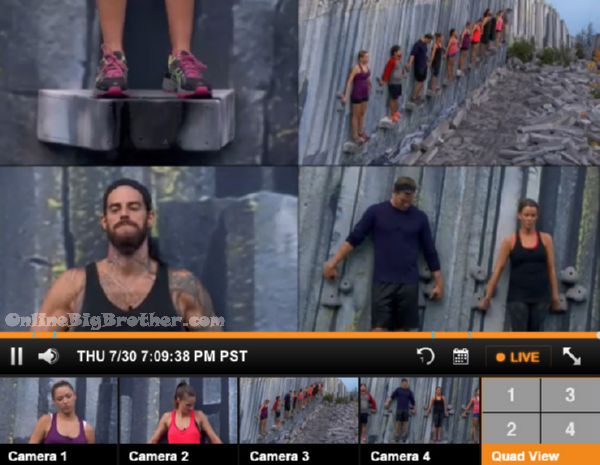 Endurance comp on the feeds!!!
Top 3 Animated Gifs of the week
Julia about Austin – "Oh I LOATHE HIM!" @bigbspoilers #bb17 pic.twitter.com/QVGFVB3HGf

— Dawg (@DawgsBigBrother) July 27, 2015
Subtle hints @bigbspoilers #bb17 pic.twitter.com/CUcLtn8js7

— Dawg (@DawgsBigBrother) July 30, 2015
Double team #BB17 @DawgsBigBrother pic.twitter.com/mG7Ivoancn

— OnlineBigBrother.com (@bigbspoilers) July 29, 2015
Live Feed subscription gives you CBS All Access thousands of archived shows. Live Shows like Big Brother, all the Big Brother Seasons, and 24/7 coverage of what is happening inside the Big Brother House. Plus there's flashback that lets you go back to any second of the feeds and rewatch what happened. Simon and Dawg will index the season just watch the parts worth watching. All this for $5.99 a month try it out 1 week free. Support our efforts and get your feeds via a link on this site. Live feed subscription Sign up
[polldaddy poll=9004995]