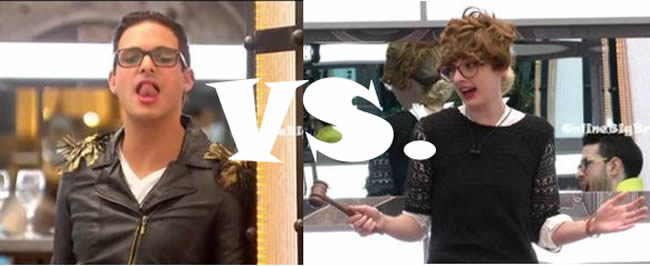 Summary of the week in the #BBCAN3 house
Graig is evicted in a shocking unexpected unanimous vote
Bruno wins the Head of Household competition Target is Johnny, nominates Johnny and Sarah
Power of Veto is played everyone competing gangs up on Johnny making sure he doesn't win it. Bruno wins the veto
Jordan disrespects BB & Godfrey breaks a mic = All HGs are punished
Murky twisto twist with the ever changing rules comes into play. Gives the power of double veto to whoever holds the POV. Twist definition changes frequently fans wonder who the F*** is running this show
Bruno makes the unpopular decision to not use the double veto. Briefly toyed with the idea of taking out Zach/Jordan but doesn't. Takes the "it's too early approach"
Sarah and Johnny using gummy bears figure out how dangerous the "Couples" are aka the "Diapers"
Johnny uses his talk with Sarah to sell her out to Zach/Jordan in the hopes they save him this week. It doesn't work they tell him Ashleigh and Pilar's votes are needed and they won't budge. (a lie)
BBTV a prime example of forced feed drama, some more here and here . The real drama comes after when the houseguests get a party and copious amounts of alcohol. Feeds blocked for over 12 hours. Many fans question if this season is worth the time.
Somehow production convince Jon Pardy Big Brother Canada Season 2 winner to come into the house wearing a diaper. They must have paid him a lot.
Zach and Jordan starting to become too confident in their position. Start being sloppy in trying to hide their near constant game talks. Bruno among others note "they sneak around all the time.. since week one"
Brittnee overcome with jealousy causes a rift between her and the baby gremlins (Ashleigh/Pilar) Zach and Sarah fan the flames.
Apparently during the blocked party everyone missed Brittnee tried to kiss Zach, bit his neck and said that He's just with Ashleigh to swipe her V-card. Also called ASheligh mean.
Jordan continues to do more podcasts last hours many people fall asleep.
Jordan seeing the threat Bruno is moves the target from Bobby to Bruno. Convinces the Diapers to win the HOH and take Bruno out.
Jordan comments on Brittnee's looks says she's not Zach's or his types, "Laughs" adds she's thinks she's more attractive than she is.
Wednesday morning Bruno warns Bobby there's an alliance of 5. Names the Diapers. Game on…
Wednesday Morning Johnny tells Ashleigh the guys (Zach, Jordan and Kevin) have been telling him all week he's going home because he doesn't have the girls vote.. She's pissed.
Spoilers from the twitter
Thanks @hamsterwatch 
Johnny Evcited unanimously
Zach wins HOH
have nots are Sarah, Jordan and Godfrey
Spoilers from the show
Bobby votes to evict Johnny
Brittnee votes to evict Johnny
Zach votes to evict Johnny
Jordan votes to evict Johnny
Ashleigh votes to evict Johnny
Pilar votes to evict Johnny
Kevin votes to evict Johnny
Evicted houseguest is  Johnny
HOH winner is Zach
Have nots are Godfrey, Bruno, Sarah and Jordan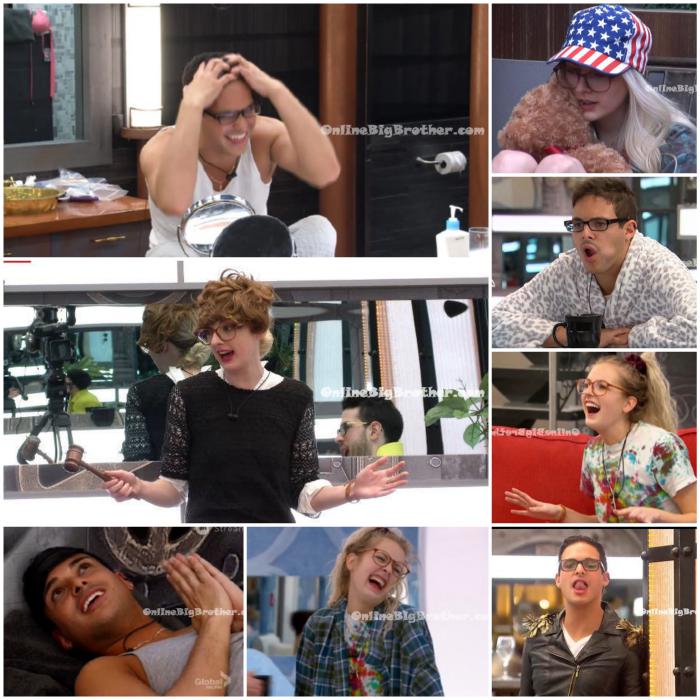 [polldaddy poll=8803897]
[polldaddy poll=8797487]
[polldaddy poll=8803903]