POV Holder:
Bruno
Next POV
April 10
POV Used
NO
POV Ceremony
April 12
HOH Winner
Bruno
Next HOH
April 15th
Nominations:
Johnny and Sarah
Have Nots
Brittnee, Pilar, Willow (Pickled Eggs & Chicken Feet)
POV Players
Bruno, Sarah, Johnny, Bobby, Brittnee and Kevin
Zach is the POV host
If you are outside Canada and want to watch the FREE Big Brother Canada Live feeds sign up for a VPN service here https://www.hidemyass.com/vpn/r16399/. It's safe to use, easy to set up, and cheap. Need to know more check out this post explaining how to set it up.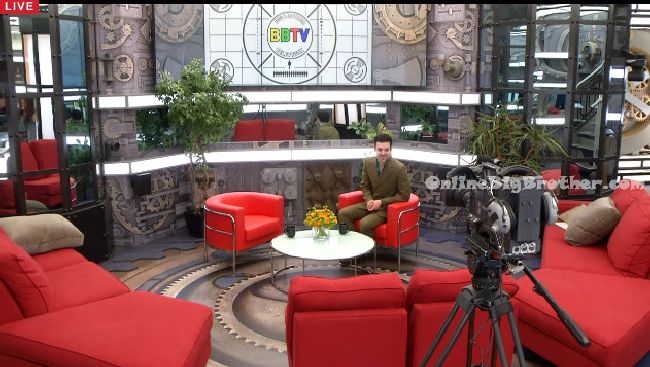 3pm Big Brother turns the live feeds back on and the house guests start acting out their network tv segments called #BBTV. They're all acting out different skits and scenes from Big Brother Canada 2 and other tv segments they've made up.
Kevin starts the show and introduces Willow as Justin Beiber as the first guest on the show. Kevin asks him how she's doing. He stands up and gives thanks to everyone and god upstairs. He explains that everything is all natural. Pilar rushes in as a crazed fan and hugs Justin. Security comes in and pulls the crazed fan off the show. Kevin asks him to do a dance. Willow then does her best Justin Beiber dance.
The next guest on the show is Doctor Godfrey Mangwiza … Godfrey says that he has made it his mission to study poop. He talks about how to get your full release. Godfrey stands up on the arms of the chair and shows Kevin how to properly go to the bathroom. He says he learned this from watching animals.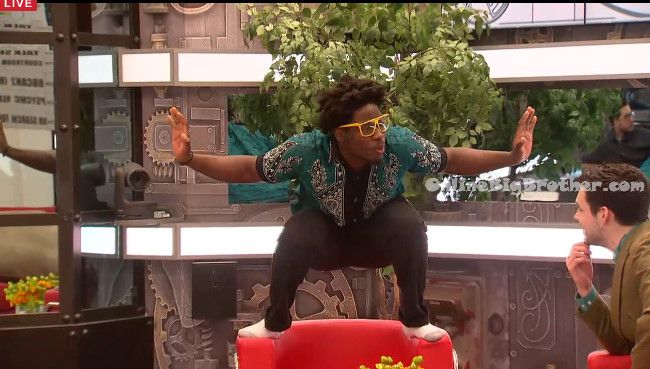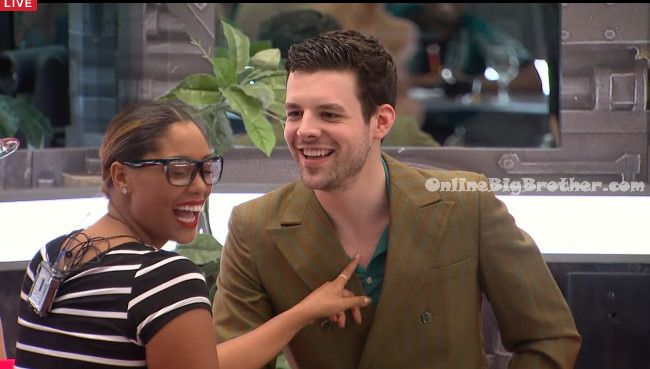 3:25pm Next show up is two girls and one gay. The show gets cancelled shortly after it starts. Bobby is up next on the show. Kevin asks how do you maintain your body? Bobby replies "Always be flexing!"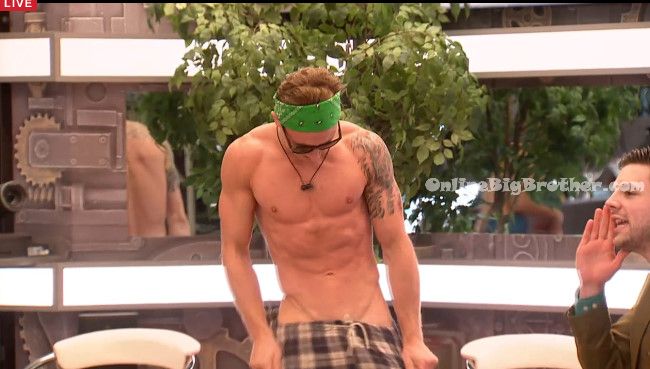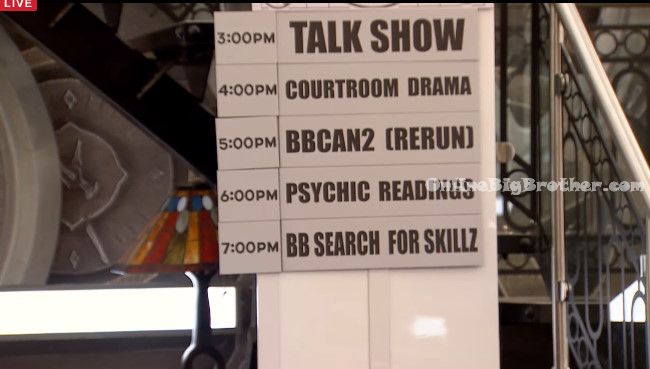 3:45pm Next Jordan does a commercial segment on slop and then talks about the BBTV timeline for what to expect on the show. Kevin brings Justin Beiber back on the show. Girls from the audience come up and throw their underwear at Justin Beiber. Kevin asks Beiber how he keeps his figure. Justin starts doing pushups. "Just make love to the floor." "Im a man now because my mom says so" "Everyone in the audience you get to touch my boxers" Kevin introduces Judge Sarah up onto the stage to talk about the courtroom drama coming up in the next segment.
3:45pm – 4pm Big Brother blocks the feeds.
4pm – 4:30pm When the feeds return – Sarah is hosting the court room drama. First up is Godfrey – Guilty of napping. Sarah says First off, you're guilty" "They call him God but he's got some sins to live up to!" Sarah calls up the plaintiff Zach. Godfrey says I am not going to stand for this, I've got rights in the big brother house. Where's my lawyer Johnny. Johnny says f**k you! Zach says it looks like he's awake but he's actually napping. Godfrey says in the big brother house I've got a strategy to take a lot of naps to eavesdrop on conversations. Godfrey says if you let me go I'll lick your scars. Zach stands up and strips off his vest. He then does a strip dance for Judge Sarah.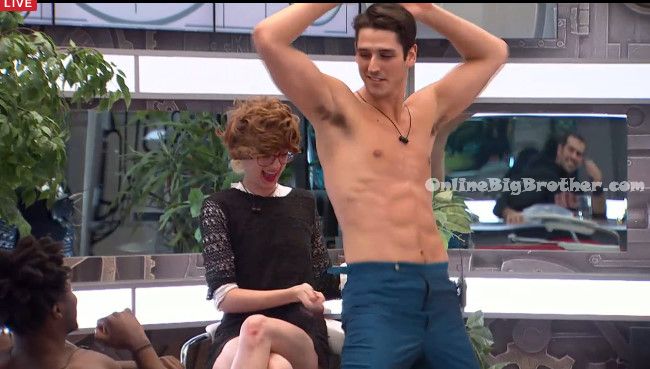 Sarah hops onto Zach's lap and says "Look deep into my eyes and give me a little bit of evidence" Sarah "I'm guilty of letting my panties hang out" Zach pretends to kiss Sarah.
Bruno is called into the court room.
Sarah asks Bruno "what is it that you like to construct?"
Bruno says "late at night when I go home to my wife I like to construct babies!"
Sarah "I hear you lay the side walk … do you ever lay the pipe Bruno?"
Bruno says "I'm construction a building right now as a matter a fact!"
Sarah "Sounds like a construction worker to me my friends & he can construct me all night"

4:40pm Big Brother blocks the feeds and when it comes back the house guests are notified that the court room drama show was cancelled. Sarah says I'm sorry guys. Every tells her she did great and that it was really funny.
[polldaddy poll=8797487]
[polldaddy poll=8794961]
ALLIANCES IN THE HOUSE
Week One there's a lot of Alliance but we've tried to make sense of it all.. Read our alliance help guide
Support the site and purchase your Amazon goods through our link below. It doesn't cost you anything and we get a percentage of what you buy.
Amazon Canada
Amazon USA