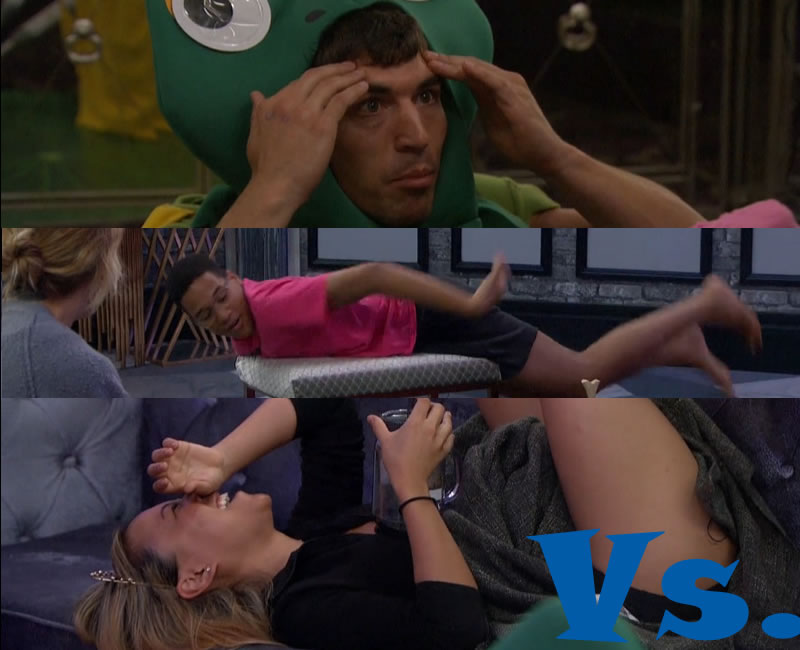 Week 2 Of The Big Brother 19 Live Feeds.
New competition? HoH-yeah! Watch it play out LIVE Thursday, July 13th around 10PM ET on CBS All Access with a FREE trial.

Groan… (not a Kraken Groan though)
Not the most exciting week. Everything Paul said he was going to do he was able to accomplish, no real surprises. Remember the BIG PLAN he had last week? He touted that Big Plan and asked people to throw the HOH to him. Many houseguests complied, a lot of them wanted Cody out anyways. At times it felt like 1/2 the house was playing for the chance to give Paul a back rub while the other 1/2 is playing to jury so that they can watch Raven win. There's Hope!  Just look at the top two players in our Houseguest Ranker.
Here is how the week panned out.
Head of Household's Plan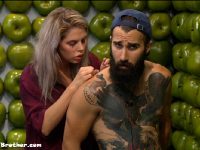 Paul wins the Head of Household competition. His week 2 nominations are Alex and Josh. (remember Paul promising him he wouldn't go up as a Pawn) Ramses uses his curse and becomes the third nomination. Paul's plan of course is for POV to be used on either Alex or Josh and for Cody to go up as the replacement. Paul tells Ramses the plan and orders him to throw the POV.
Temptations
Christmas wins the second Temptations (The Ring of Replacement) allowing her to curse 3 people to be in frog suits for a week. She also picks three people, One of which she can swap with If they are picked for POV and she isn't. When compared to the first week temptation (The Pendant of Protection) this seems pretty damn weak. She of course picks Cody, Jessica and Jason to be in the frog suits. Since Cody, Jason and Jessica are not picked to play in the POV she does not swap anyone out to play in their place. Given her broken leg this was an especially useless temptation for her. At least it gave us frogs for a week which were kinda fun…. Another great twist! 😉
Power of Veto aftermath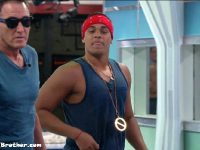 The POWER OF VETO rolls around and Paul wins it. Paul uses the veto to take Josh off the block and puts Cody up in his place, Mission accomplished. The nominees now stand at Cody, Alex and Ramses. During the POV CEREMONY Josh had some big speech where he called out Jessica/Cody. When the feeds came back after the ceremony Josh and Jessica were having a fight about it. She told him Paul, Matt, Mark, RAven, Elena and Christmas are using him (which they totally are and which becomes apparent on Tuesdays.) Josh doesn't care because he thinks he'll make it to jury teaming up with them and Jessica/Cody won't.
Christmas' foot
CHristmas went into surgery on Wednesday. They will put pins, springs, Bands in her foot to set the bone. Apparently she has 2 broken bones, a torn ligament and some popped ligaments. She was a favorite going into the house having heard about her before being on Big Brother. After a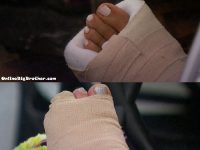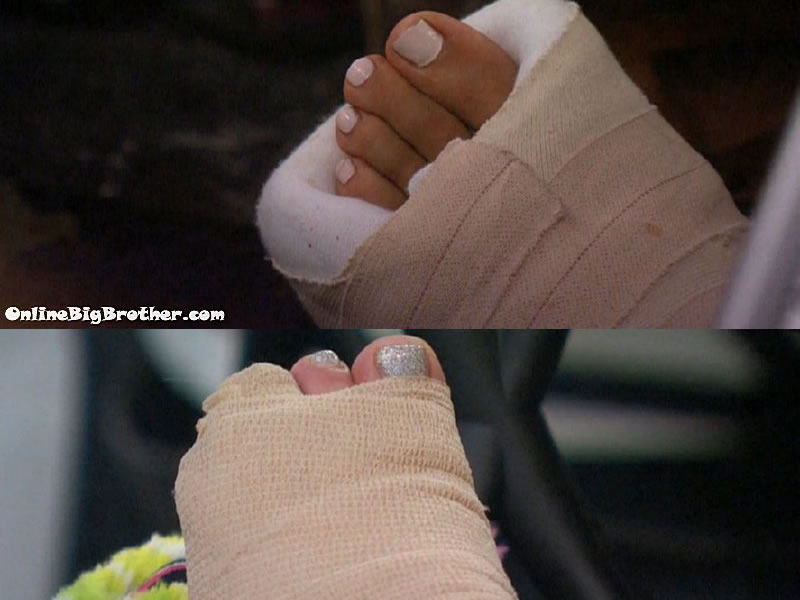 week on the feeds with a banged up foot she's not a favorite anymore. I hope the Doctors don't clear her to come back into the game so she can let this foot heal. From the sounds of it her foot is going to be all rigged to set the bone, she went into a 6 hour surgery . Something I don't think should be in the Big Brother house regardless of how many instagram followers you have or how tough you are.
Raven's foot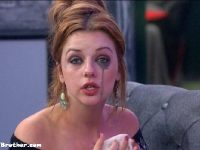 Raven fell down the Head of Household Stairs on Tuesday Afternoon. There was a lot of blood and for a minute there I thought we had lost another player. Lucky for her she just just split her toe open and had to get 5 stitches. Her foot can't get wet for at least 7 days. The Doctor came into the studio to put in the stitches and will be coming back to remove. Now even more people in the house want to give Raven the BB19 win to cover the medical bills and emotional stress.
Lead up to Eviction
Jessica tried to smooth things over with people, Paul, Christmas. Did it work? Not really they all still hate her. Even the night before she goes under for surgery, Christmas still talking about Jessica and Cody. Talking about "poking" Cody to get under his skin.. Cody and Jessica isolate themselves, But Cody does toss a few grenades.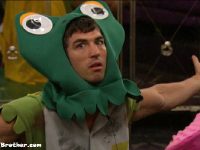 The morning Christmas went into Surgery Cody went to her to explain what happened and how if he comes back he's going after Mark. Cody explains that after one of Dom's talk shows Mark and Dom were pissed at Christmas because of a questions she asked. Something about a showmance with Mark/Elena. Cody tells her that Dom and mark were pissed and wanted to target Christmas. (this is partly true..) At 11pm on Wednesday night During Dom's "Show" shit went down
Predictions
Cody is going home.. (I know had to really get the crystal ball out for this one)
My opinion on this Season 19 two weeks in
It's important for this Season to have Paul's side shattered. I don't care by who or how but they need to get knocked down a peg.  With the exception of a handful of people this cast is playing like complete sheep. From a game perspective some should be embarrassed of the things they are saying (boys2men I'm looking at you). I'm not calling it Kraken cause It's not.. yet..
Tonight's Head of Household Competition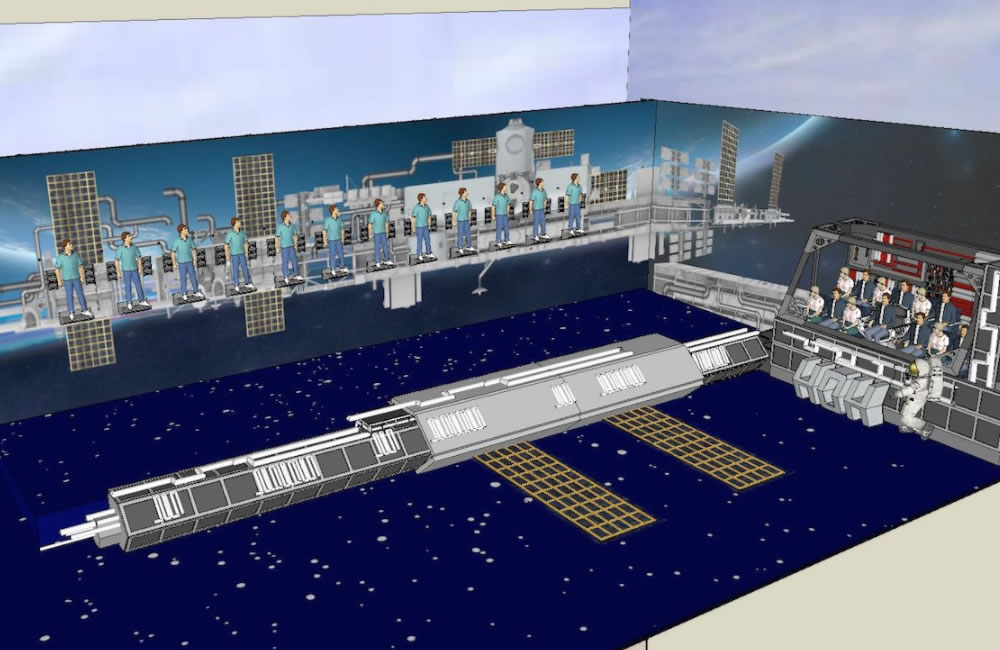 It's wall Endurance.. Could be a battle. Get your feeds 7 days Free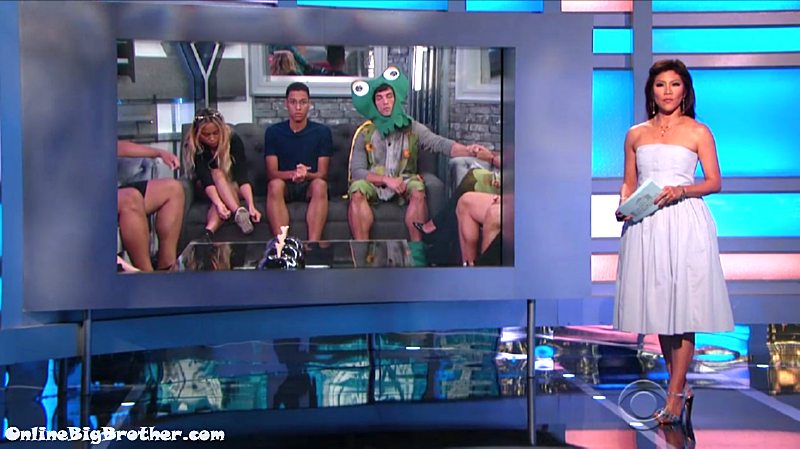 Show results
Christmas had her surgery and all went well. She has not been cleared to leave the hospital. She will vote from the Hospital. (BS)
Speeches..
Jessica Votes to evict = Ramses
Kevin Votes to evict = Ramses
Christmas Votes to Evict = Ramses
Raven Votes to evict = Cody
Dom Votes to evict = Cody
Mark Votes to evict = Cody
Jason Votes to evict = Cody
Josh Votes to evict = Cody
Elena Votes to evict = Cody
Matt Votes to evict = Cody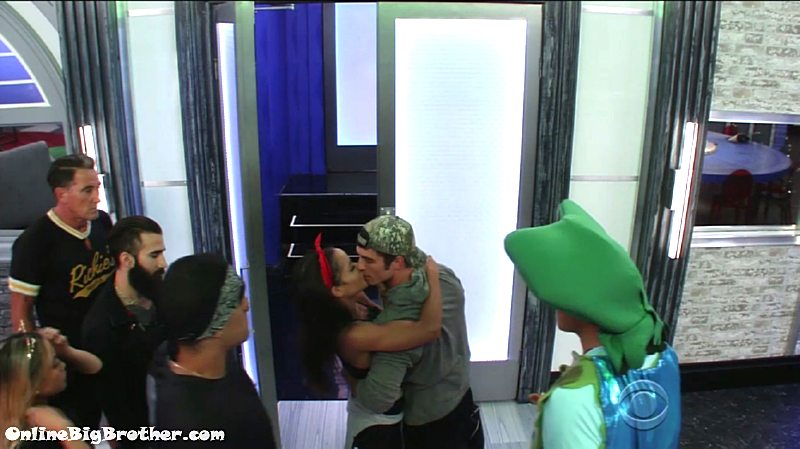 Cody is evicted from the Big Brother House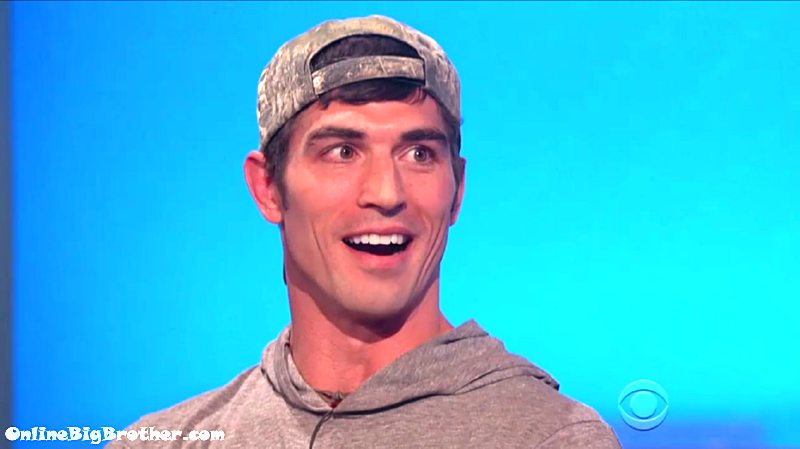 Cody finds out there is a battle back…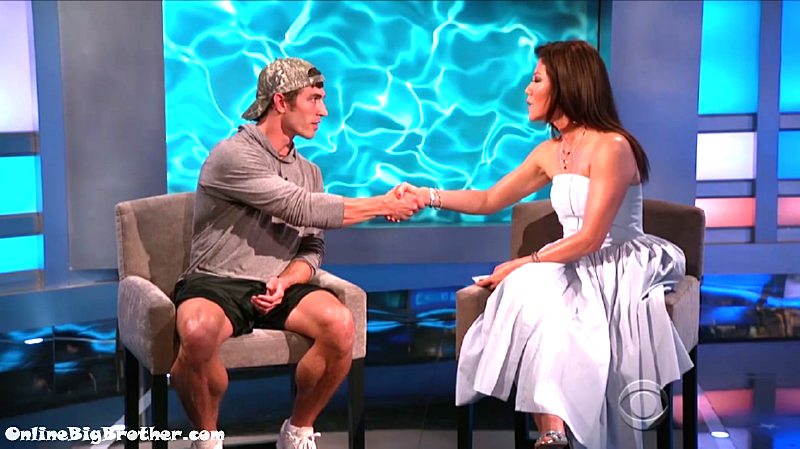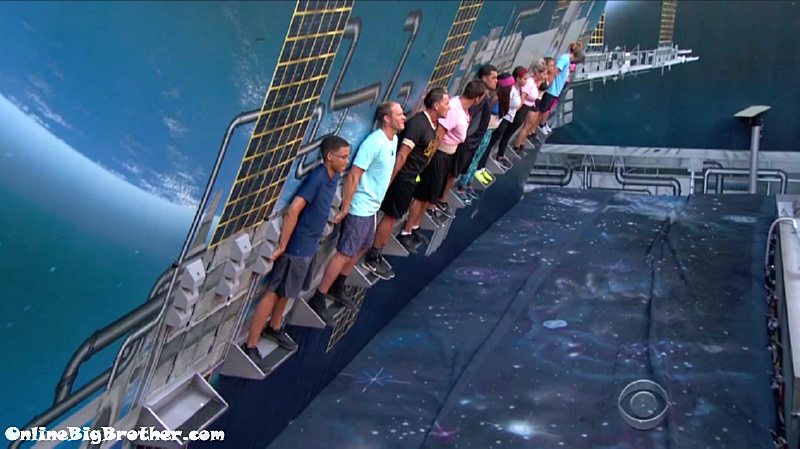 HOH Competition.. LOVE IT!
Upcoming events
Julie confirms next week there is a "battle back showdown episode" where a player evicted can come back into the game. It'll be Friday during a special episode.
If you plan on buying anything from Amazon. Use this link Amazon home
Doesn't cost you anything and we get a small cut.
Links to the ranking system
Rank your house guests here
For those of you that like Statistics here are some expanded reports.