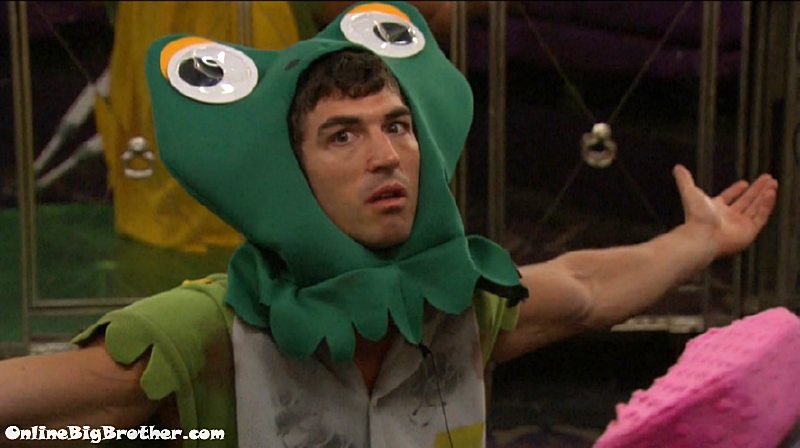 New competition? HoH-yeah! Watch it play out LIVE Thursday, July 13th around 10PM ET on CBS All Access with a FREE trial.

9:45am Cody and Christmas Bathroom
Xmas – before I head out.. I'm a little confused why there was so much direct animosity and Disdain to me from you
Cody – I understand.. You're not going to believe me..
Cody says Jess was involved in his decision to go after Paul/Christmas
Xmas – I believe that
Cody – the reason I Was so mad afterwards…
Explains it was because Jessica was getting blamed for things she had nothing to do with.
Cody says 2 people came to him after "Some interview that was down here"
Cody – Mark came up, he was PISSED.. Something about I don't even know what the f* he was saying.. Something about a showmance..
Cody – he comes up .. christmas we gotta get him out.. Right behind Mark Dom came up and had the same sedament..
Cody – Jess was sitting there she was the only one that was like What the f*
Cody – Jess was pissed at me for even considering it.. It was Mark and Dom that came to me first about putting you up
Cody – I was so confused because after I put you up Dom came to me and said I promise I'm going to keep Christmas here
Cody – I was like did you (do) just play me to get me to put her up
Cody – after you and Jess had it out after the vote.. Dom was like I would have gotten in Jess' face
Cody – wtf, Dom appears to be your best friend now.. I'm blown away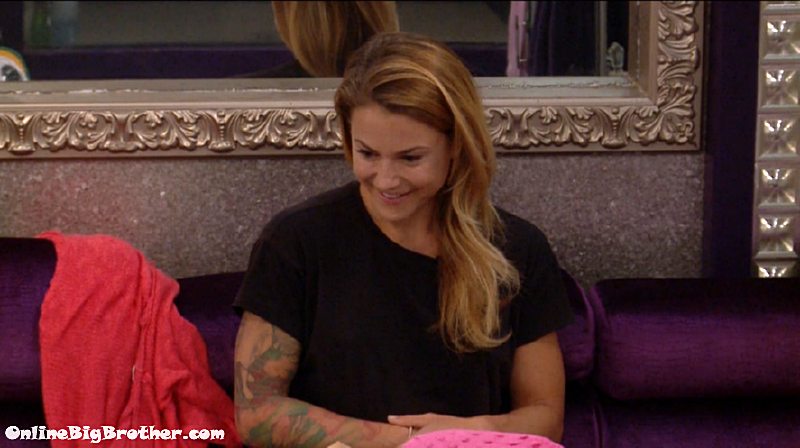 Xmas – I thought you were putting me up because I had a good relationship with Paul
Cody says yes that was part of it. He took the shot at PAul he had the protection from Production. So Cody had to put the person closest to Paul up.
Cody – I didn't go into it BLind
Xmas asks what their issue was about showmances..
Cody says Mark was pissed off by what she said about a showmance with Elena.
Xmas – was it during her show (dom's show)
Cody – yeah
Xmas says all she asked was they're going to be a showmance after the show (Elena and Mark)
Cody says Mark told him he was his ride or die till the end, "next thing you know .. you'll see after the show.. Once that vote against Jillian was made. I looked at mark WTF dude..
Cody – he was just like I had to vote with the ouse.. I was getting played the whole time.
Cody says he wasn't going into the nominations blind Mark knew all along the plan.
Xmas – so that's why he kept his distance after we got put up … he avoided me for a long time
Xmas – why didn't you blow up people's spot.. Especially since you knew you were going home
Cody says everyone thinks he's a wildcard and won't beleive it.
Xmas asks about Elena and Marks position.
Xmas says Elena had nothing to do with it.
Xmas says it was him, Mark, Matt and Dom from the start were together and whenever there was a side conversation it was Mark and Dom on the side.
Cody says if he comes back from a battle back he's going to go after Mark. Mark betrayed him the most.
Xmas says she thought Jessica felt uncomfortable with her because they danced that one time in the kitchen.
Cody – I've never heard that
Xmas – that is the only thing I could come up with in my head..
Xmas says she started getting mad at Jess because she was telling people xmas told her she's coming after them.
Cody says there's three girls he would give up his game for, Raven, Alex and Jess.
Cody says the strongest girls are you Alex and Jess.. if there's some way you guys can get on the same page.
Xmas – I'm the middle child between those 2
Xmas says she can get along with those 2 but they can't get along with her.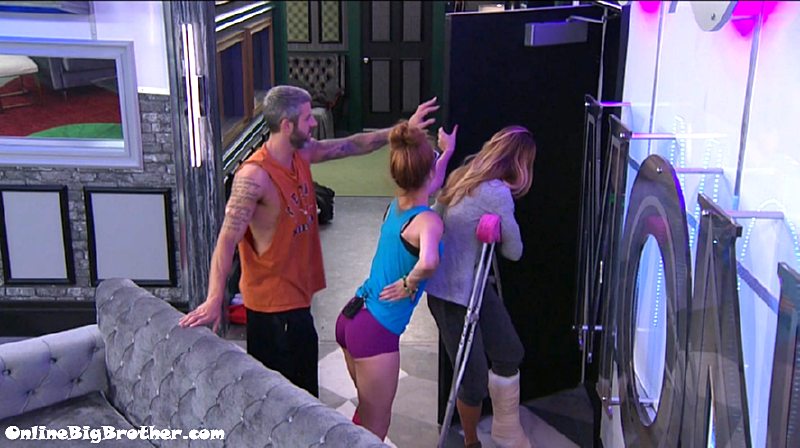 10:20 xmas leaves for surgery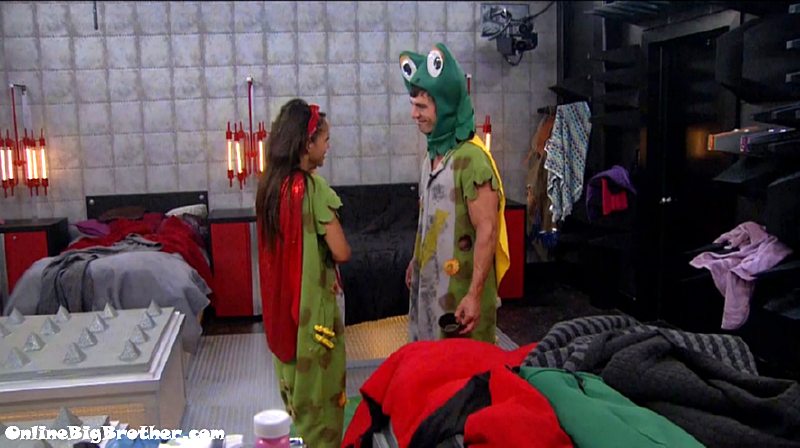 10:25am Cody tells Jessica he had the conversation with Christmas about Mark and Dom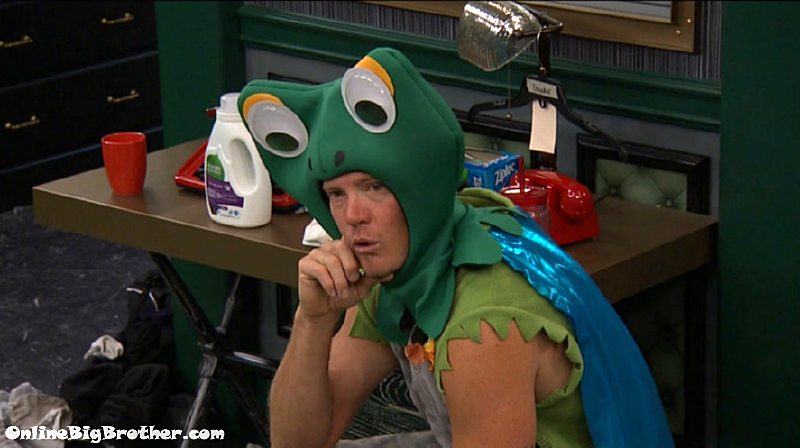 11:43am Jason and Alex
Alex and Jason are saying they only trust each other.
Jason – I'm afraid to tell Kevin anything now..
Alex says Kevin isn't as nice as they thought says his true colours are coming out.
Alex tells them they might be able to make jit to Jury but then the other side is going to take them oput. They aren't goign to take their women out.
Jason says Josh may be targeted.
Alex says they like Josh as a pet, they might keep him around.
Jason – I'm going to win HOH and we can do whatever the f** we want.
Alex says they have to play their HOH strategically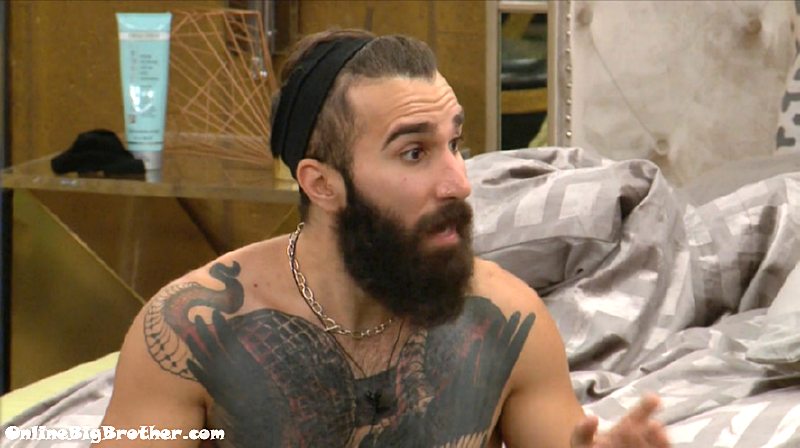 12:02am Paul and Kevin
Paul says xmas, Mark and Dom think Kevin is sad and secluded. They always are questioning why Kevin is hanging out with Ramses all the time. Paul says he told them he's keeping an eye on you.
Paul says if any of them get power, Ramses, Jessica gone.
If you plan on buying anything from Amazon. Use this link Amazon home
Doesn't cost you anything and we get a small cut.
Links to the ranking system
Rank your house guests here
For those of you that like Statistics here are some expanded reports.