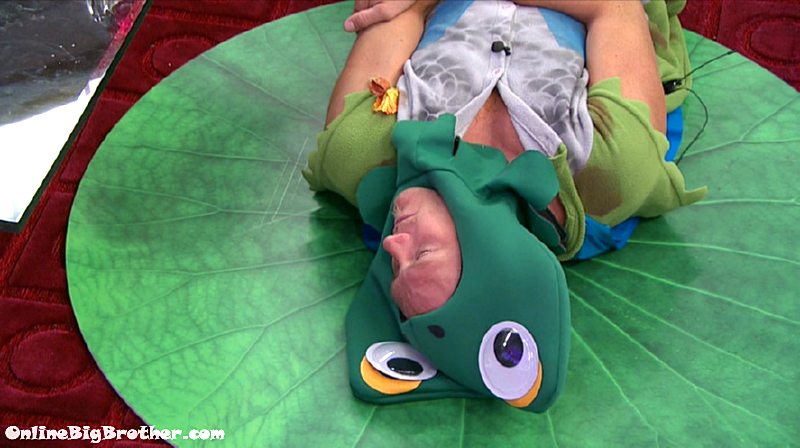 New competition? HoH-yeah! Watch it play out LIVE Thursday, July 13th around 10PM ET on CBS All Access with a FREE trial.

1:10pm Alex and Jason
Alex says she's a lot meaner in the real world
Jason – get being cut throat
Alex – I don't have enough manpower..
Alex says when sh1t goes down you need backup
Alex – Here i'm going to get my a$$ voted out no one will back me up
Jason – I'll back you up
Alex – then you get your a$$ beat up
Kevin comes by
Kevin to Alex – You want some M&M's
Alex – No thank you
Kevin goes to the storage room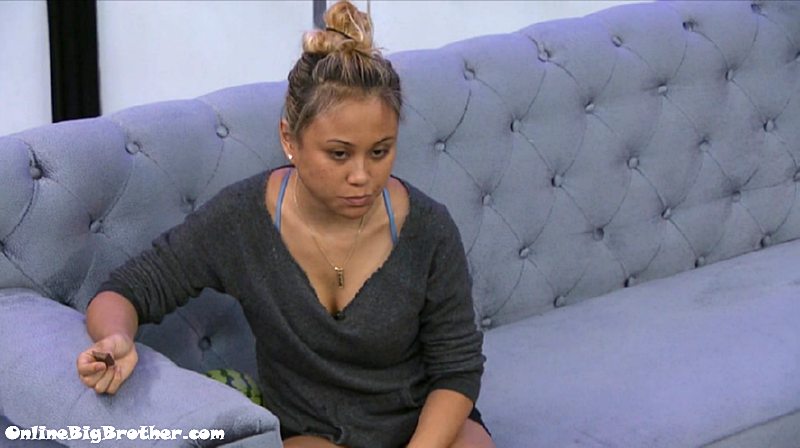 Alex to Kevin " go F* yourself" (Alex and Jason are starting to clue in that Kevin voted out Jillian out)
Alex says Jessica flips too easy.. She would go straight to Paul. They can't work with her. She also thinks Rameses would flip as well. The other side would use Rames and Jessica to take them out then take Jess/Ramses out the next weeks.
Alex – right now we're second guessing our basic instinct
Jason – we just gotta stay calm down and stick together
They talk about either Rames or Kevin are lying to them about the Jillian vote.
Jason comments that Elena is still asleep.
Alex – Kevin remembers every single day.. We need to go over the days.
Jason says he's going to go talk to kevin "because I like that f*er"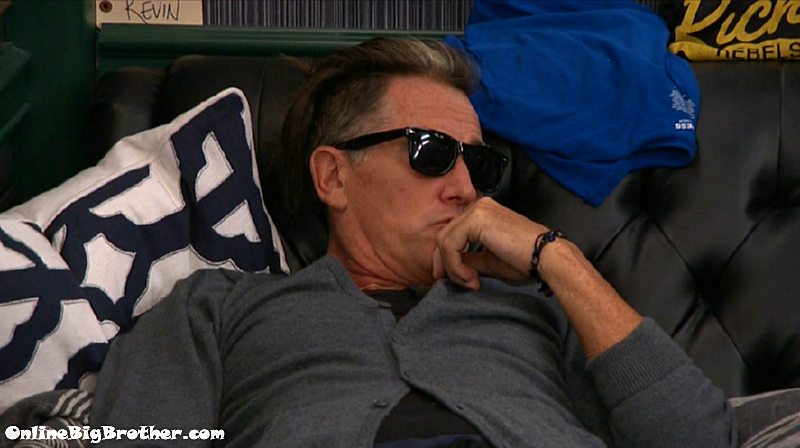 1:19pm Alex, Kevin and Jason
Kevin – I'm going to work out today
Alex- you know who is as dumb as he looks JOsh
Alex says Josh thinks he's getting in good with "them"
Jason – he's trying to talk to me last night telling me I'm cool…
Kevin – the worst player in the house is giving you directions
Kevin – their sending him to feel you out.. He's being told get down there and find out what's in Jason's head
Kevin – believe me he's on the f****ing totem poll.. Whatever to say to get you go before him..
Kevin – you can 100% guarantee he'll never be HOH
Alex wonders if Josh got the 25K
Kevin says it was a young kid that got the 25K from the first comp
Matt joins them..
1:55pm Josh lost a bet on a pool game and now has to drink a cup of pickle juice ev ery day for a week. This is day 2.
Josh – For the rest of my life I never want to see a pickle
Josh says the pickle juice has given him a demon in his stomach.
Josh says the pickle juice makes him constipated and gives him cold sweats.
Josh drinks his daily cup of pickle juice #BB19 @DawgsBigBrother pic.twitter.com/UNU8dYCLF6

— OnlineBigBrother.com (@bigbspoilers) July 12, 2017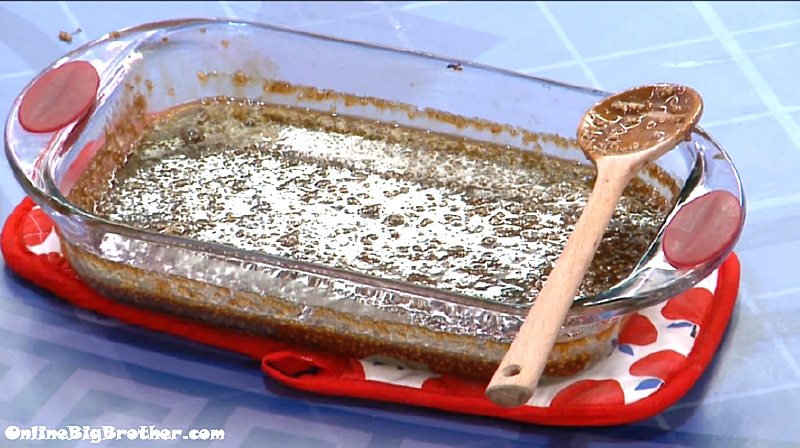 2:00pm For Jason's Birthday Raven made him some slop cake…
Everyone that tries it says it tastes great.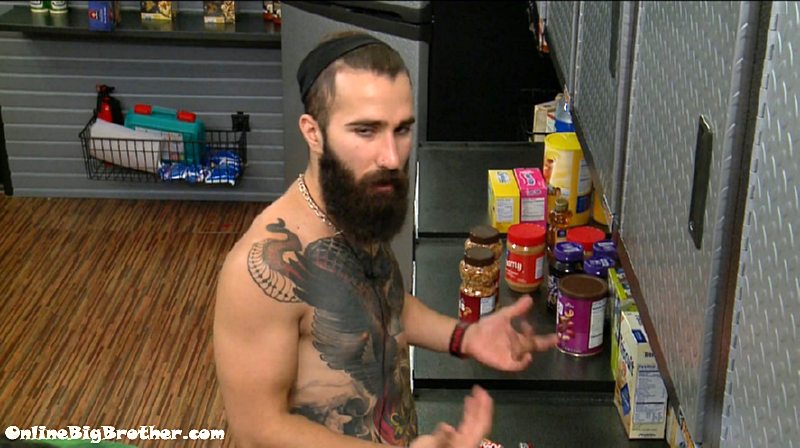 2:11pm Paul and Josh
Paul says people will like them playing pranks on each other. Mentions how the fans don't like it when you don't play along, Like wearing toad costumes. (Paul's turning into James)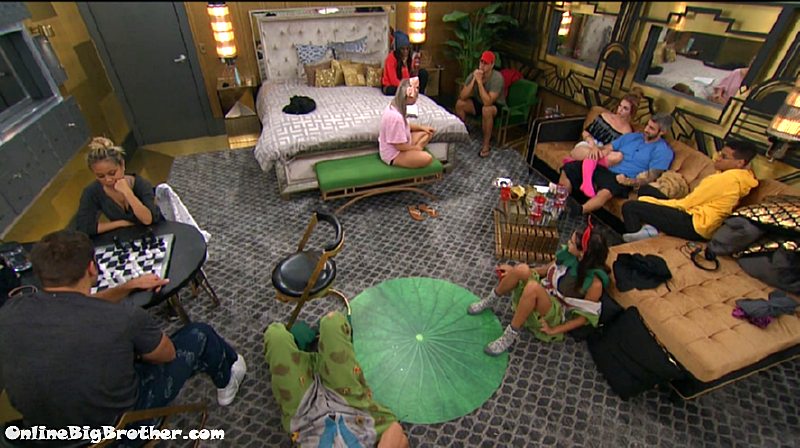 2:56pm Feeds come back after 30 minutes of fish .. Everyone in the HOH except for Paul and Kevin who are downstairs. Paul is making some foot. Kevin is putting his bag away..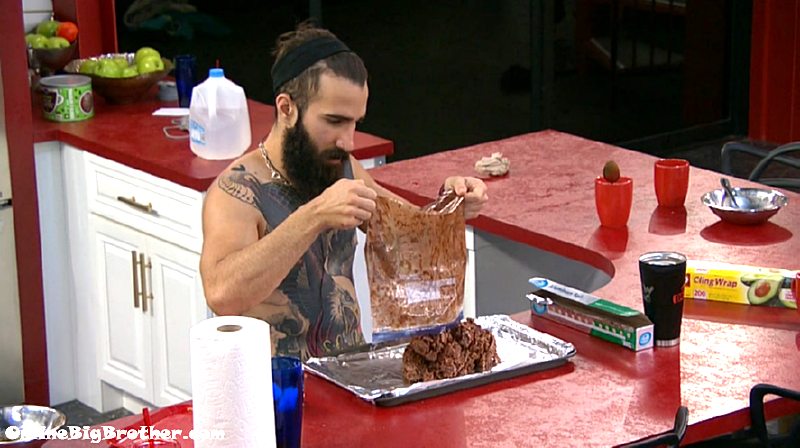 Kevin asks if that's dog food.
Paul – it's dessert ..
Paul tries it "wow I think that will be f*ing good"
3:10pm Paul – How many more hours till we can sleep… 7
3:15pm Paul getting tickled/rubbed by one of his servants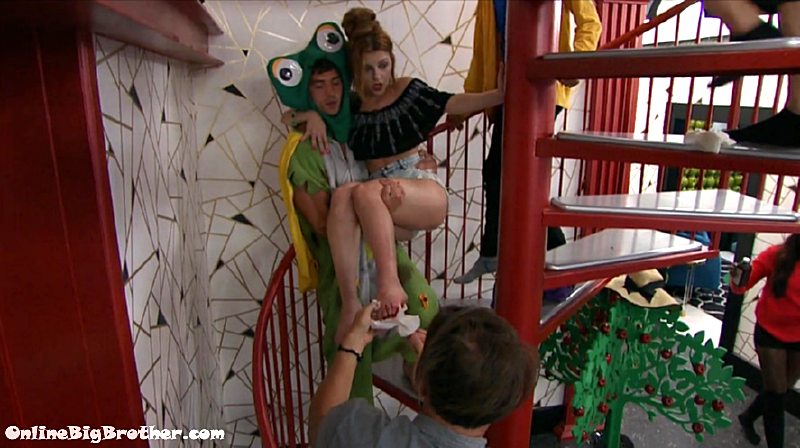 3:17pm Raven slipped down half the stairs.. She's hurt..
Raven hurt her head, foot and elbow
Raven moans in pains..
They find out her foot is bleeding and is black.
Paul – Guys wee need medic..
Raven getting carried after falling down the stairs.. #BB19 @DawgsBigBrother pic.twitter.com/f9Qayp6BLo

— OnlineBigBrother.com (@bigbspoilers) July 12, 2017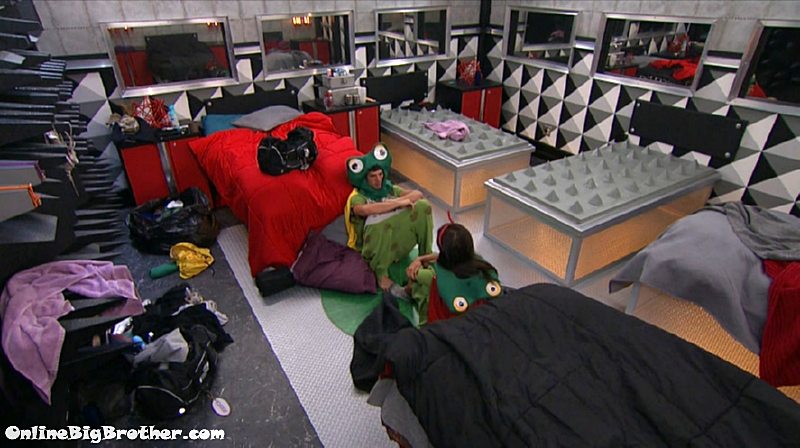 3:32pm Jessica and Cody
Cody says the blood might have been from a broken toenail.
If you plan on buying anything from Amazon. Use this link Amazon home
Doesn't cost you anything and we get a small cut.
Links to the ranking system
Rank your house guests here
For those of you that like Statistics here are some expanded reports.