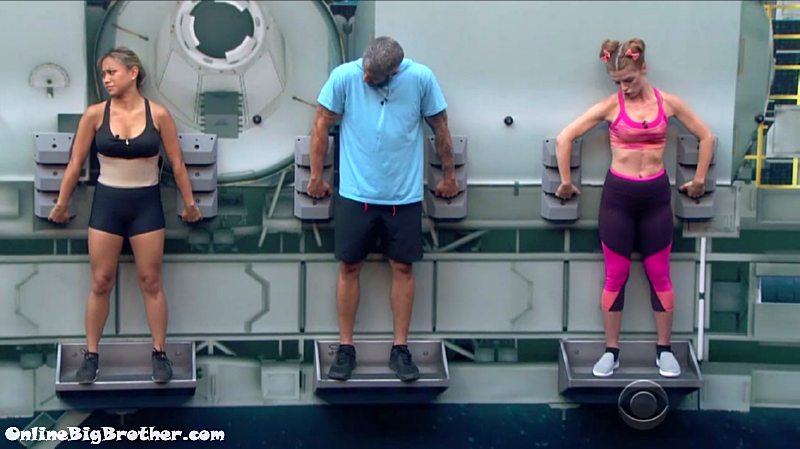 Show results
7:04pm The Head of Household Competition has begun..
Elena – so this is basically just standing..
Paul – just wait.. it's not going to get better…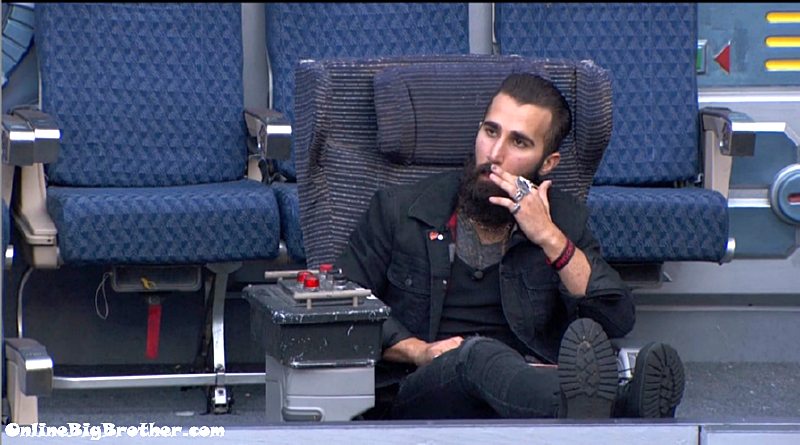 7:07pm Paul – it's only been 10 minutes… pace yourself..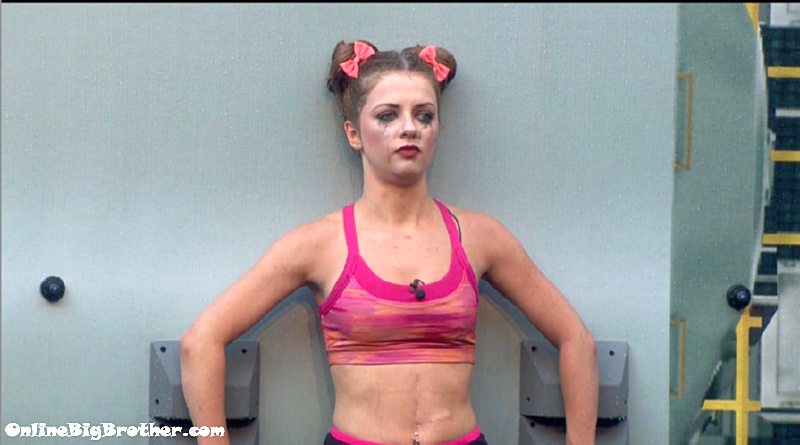 7:08pm Raven gets stitches again.
7:11pm
they get hosed down with Cold water..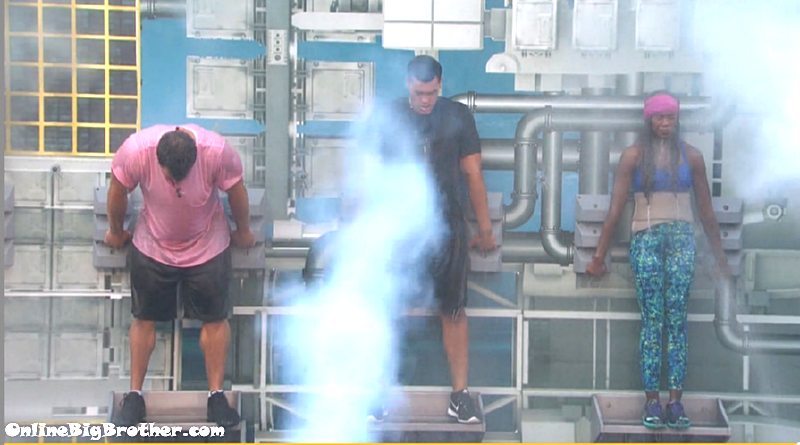 7:12pm Josh falls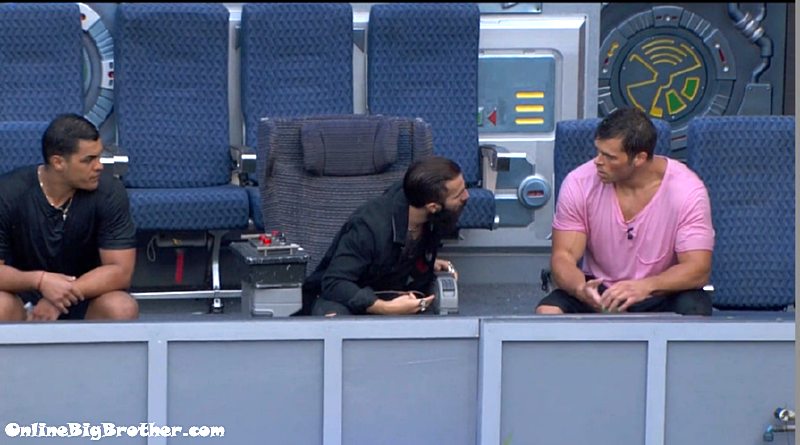 7:20pm Mark falls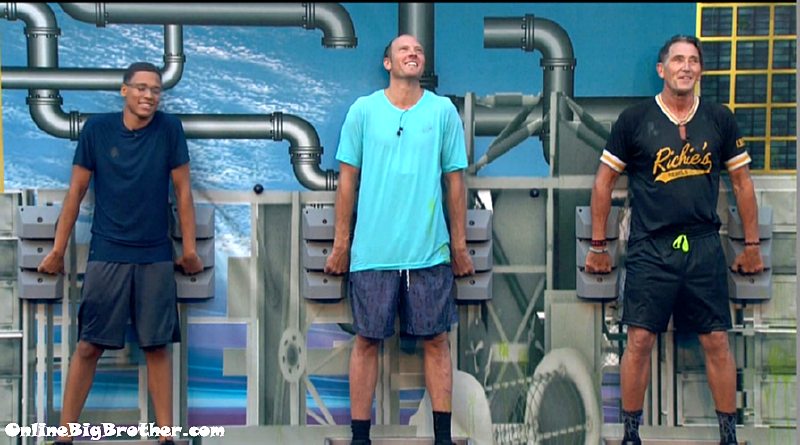 7:28pm
Jason – anybody has some chicken they can throw in my mouth.. a hamburger.
Mark – you're a have not
Jason – even out here.. C'MON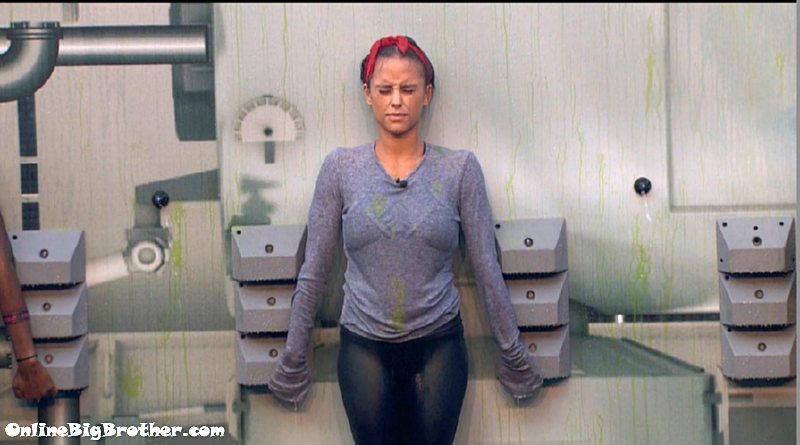 7:39pm Raven drops.
7:53pm Ramses drops.. (WTF)
7:55pm Kevin Drops
Alex is beasting it #BB19 pic.twitter.com/Kgl0zX6rkI

— OnlineBigBrother.com (@bigbspoilers) July 14, 2017

7:58pm Alex is fighting…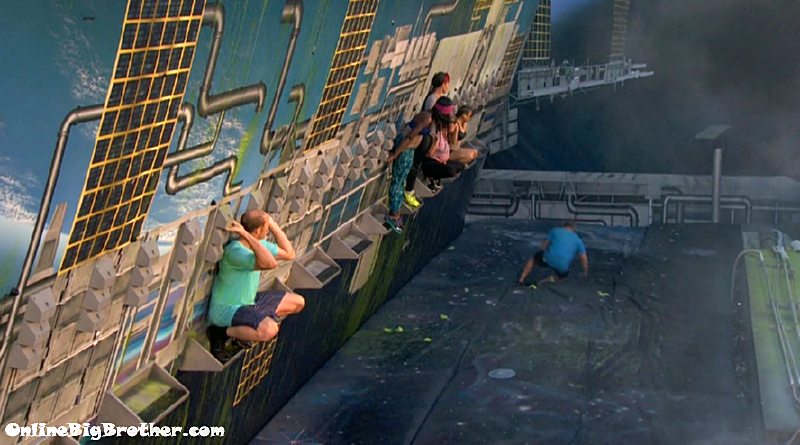 8:05pm Matt falls..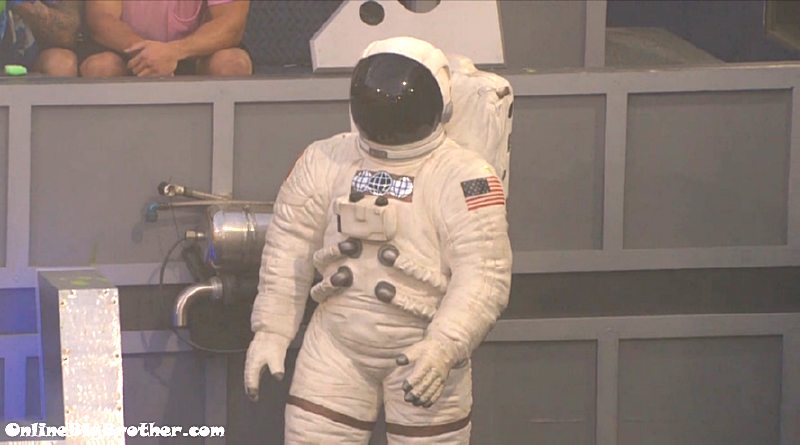 Andrew drops. Crawls into the space suit.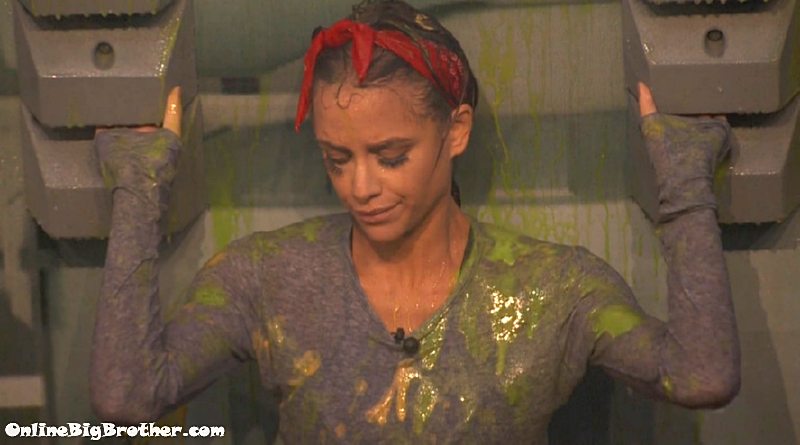 8:15pm Eye lashes about to drop But Jessica still holding up.
8:18pm Jessica and Dom Drop…
8:28pm They start making deals..
Alex asks Jason for a deal..
Jason Nobody that is currently on the wall doesn't go up
Alex gets to use the bathroom in the HOH
Jason – I don't want to go home
Elena – you won't go hom
Jason – Swear
Elena – I swear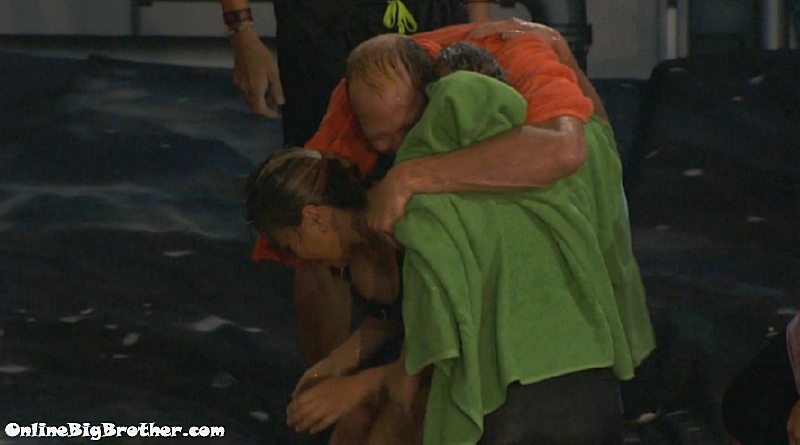 Alex swears to god Elena is not her targets..
Elena drops.. Alex wins HOH
If you plan on buying anything from Amazon. Use this link Amazon home
Doesn't cost you anything and we get a small cut.
Links to the ranking system
Rank your house guests here
For those of you that like Statistics here are some expanded reports.