Check out our BB19 Ranking Grid. . rank your houseguests here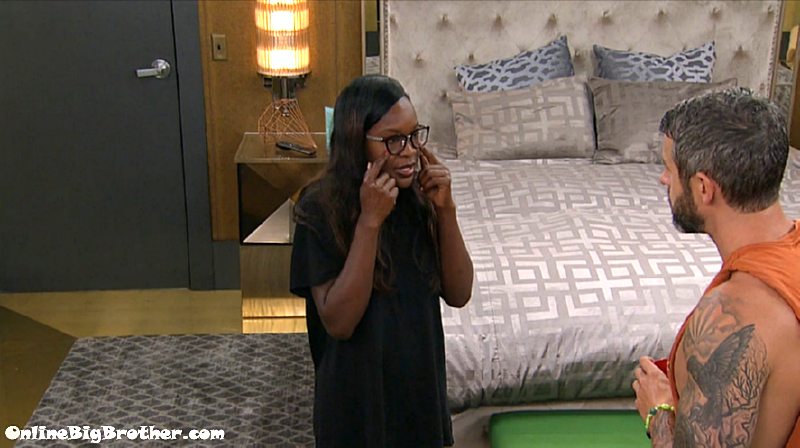 (it's slow in the game talk department)
11:49am Dom and Matt
Dom is saying her sinuses are bothering her. She 's going to go into the DR and ask for something.
Matt – some anti histamine
Dom says it's her birthday today she doesn't want to look like this. .
Matt leaves.
Dom is praying "thank you father… thank you father.. Because of what jesus did for us on the cross… "
Feeds flip..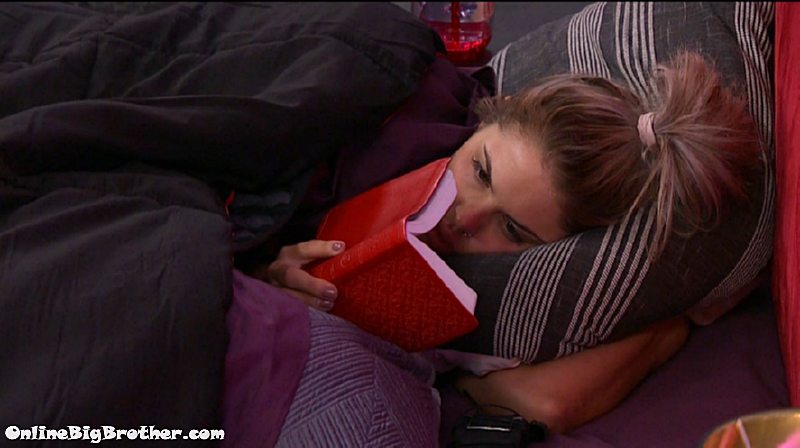 11:54am Elena doesn't like leaving the bed..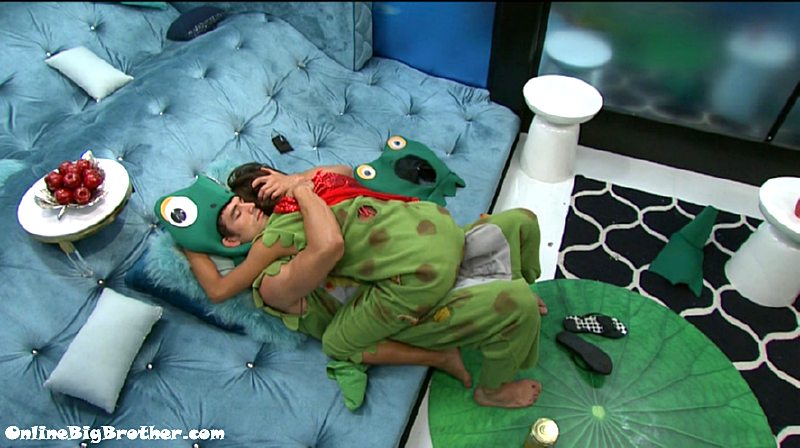 11:57am Frogs…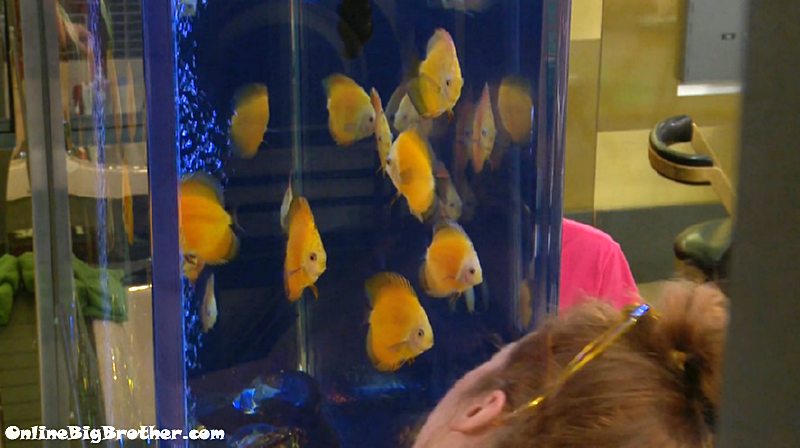 12:01pm The fish love Raven
Raven – Are you ready to eat, my babies.
The HOH Fish Love Raven "are you ready to eat my babies"#BB19 @DawgsBigBrother pic.twitter.com/rBdSOxumSc

— OnlineBigBrother.com (@bigbspoilers) July 11, 2017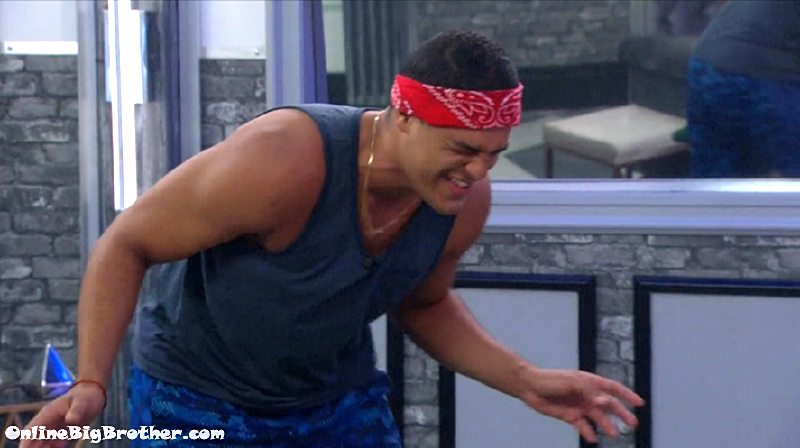 12:11pm Christmas, Kevin, Jason, Ramses, Josh, Jessica
Everyone is killing it playing charades. Paul is in the kitchen watching.. says to Matt "where do they find the energy"
(They're all super funny. You can go back and watch any moment of the feeds with a subscription.)
Watch the Houseguests 24/7 via the Live Feeds! Try CBS All Access FREE!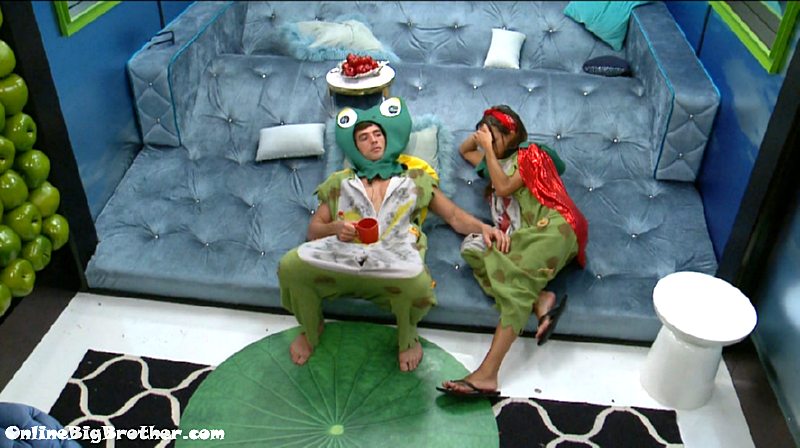 12:26pm Cody and Jessica
Jessica says she's not scared of going home anymore.
Cody says his only concern coming into the game was the first week.
Cody – it's going to be hard to trust people outside of this house
Cody says he joked around with Paul this morning.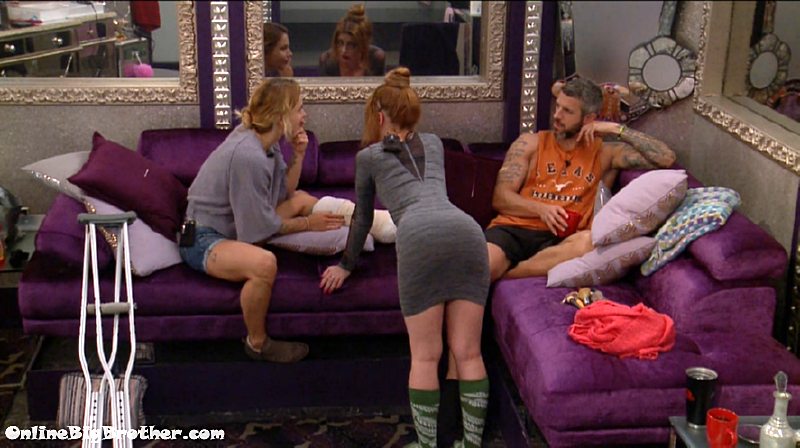 12:29pm Matt, Raven, Xmas
Christmas is telling them the reason Cody put her up was because of the girls. Specifically Jessica.
Xmas wants to ask Cody before she goes and asks him what happened for him to disdain her.
Xmas wonders if Cody knows about her outside the house and doesn't like her.
Matt doesn't think so.
Now Xmas is giving a retell of her conversation with Jessica yesterday.
Raven says they hear construction going on outside. (they are in a lockdown)
Xmas again brings up Jessica feeling uncomfortable with her.
Matt points out Xmas is still working with all the girls but one, Jessica.
Xmas says Cody has a high level of disdain for her beyond her making Jessica uncomfortable.
Matt – he's (Cody) embarrassed 100% as he should be, he made a full of himself on national television.. it's not a good look dude. (says the guy with boys2men lyrics tattooed on his arm)
Matt – he's (Cody) got no Facebook friends..
xmas says Cody hasn't done anything to fix things with her. HE could have come to them and said look I f* up, to save face.
Xmas – he just keeps digging like he can't get deep enough..
Now Matt brings up they have to talk about Josh because Multiple people don't want him in the house.
Matt says he doesn't want to be the one that cuts Josh.
Xmas – break my heart
Matt says once they get to final 9 they just have to relize none of this is personal
Matt says his only goal is to make it to Jury they can vote him out after that he won't care. Sasy if you want to win this game and that is your goal Paul and Raven are your biggest threats.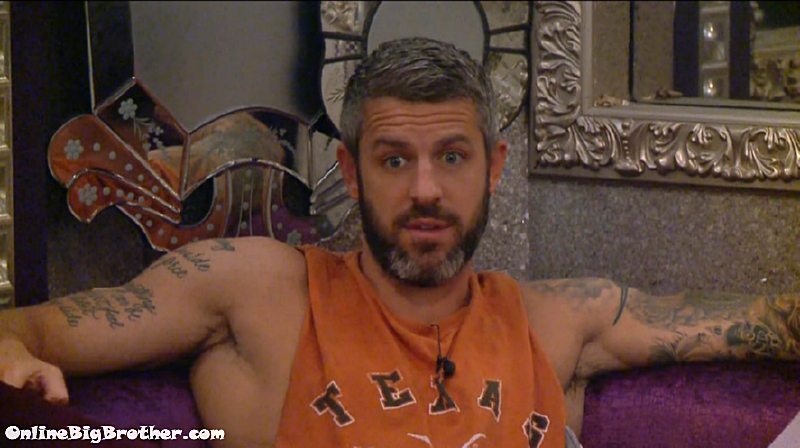 Matt – 100% I would rather see Raven win this game
Matt and Raven say they are starting to like Alex now.
Xmas says she's playing like Paul did last year.
Matt doesn't think Jason is all there.
Xmas says he's got adhd she knows how to navigate those people.
Matt says he can't work with a person like that they make rash decisions.
They go on about Cody's game and how bad it was…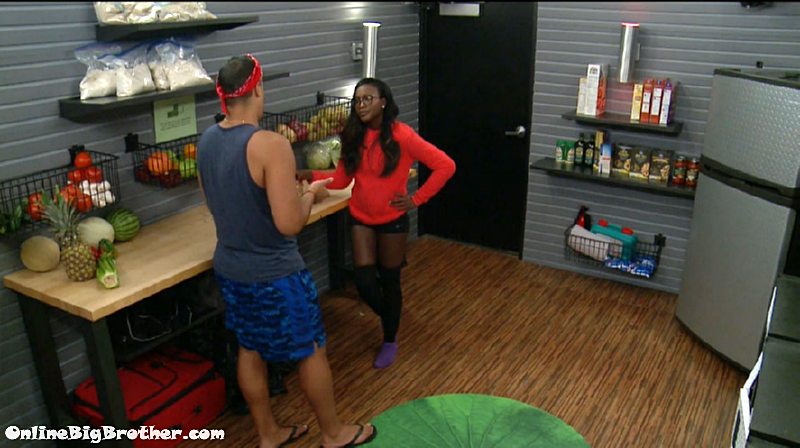 12:50pm Josh and Dom
Josh is saying he wants to play with her. says he had a poor start in the game.
Links to the ranking system
Rank your house guests here
For those of you that like Statistics here are some expanded reports.