Wednesday Eviction and HOH results.
Seeing as the feeds were blocked for most of the week there isn't a whole lot we can say.
Last week on Wednesday Sindy was evicted from the Big Brother House. Kevin won the HOH and was told (in secret) to nominate two house guests for eviction. Kevin nominated Brittnee and Naeha.
On the Thursday night they had a instant eviction with a public vote, everyone saw each others votes (vote count here). Naeha was evicted (even though the night before she had made deals with Kevin, Jordan, Zach to take out Bobby. But of course Kevin had already selected his nominations). The Next HOH winner was Brittnee who put up Kevin/Bobby. (The two people that nominated her) Johnny won the Power of Veto and saved Kevin. Britnee was then able to nominate Graig her true target.
It is clear that Graig is going home. A little bit of campaigning was seen but for the most part he just laid down and died with a short episode of contemplating quitting.
Where does this leave us? 60 alliances all intertwined with Jordan/Zach in all of them. There's newport, Purple cobras/Hexagon, Diaper alliance, fortress, Chop shop, Showmances (Pilar/Kevin, Zach/Ashleigh), Chop suey etc etc. Jordan/Zach continues to play the middle making sure their alliances target each other all while moving the target off themselves. How long can they get away with this? In a twist less world maybe all season, but no one wants to watch that this ain't BBUS somehow somewhere A twist will shake up the house.
If you are outside Canada and want to watch the FREE Big Brother Canada Live feeds sign up for a VPN service here https://www.hidemyass.com/vpn/r16399/. It's safe to use, easy to set up, and cheap. Need to know more check out this post explaining how to set it up.
Some notable posts from the week
My Predictions
Graig is evicted the HOH is a crapshoot Zach wins it.
Twitter Spoilers
(very reliable thanks @hamsterwatch )
Graig evicted 10-0
HOH winner unknown
New twist allows viewers to vote on different types of vetoes where 1 or 2 nominees could come off the block
Results from the show
Sarah votes to evict Graig
Pilar votes to evict Graig
Ashleigh votes to evict Graig
Willow votes to evict Graig
Johnny votes to evict Graig
Zach votes to evict Graig
Jordan votes to evict Graig
Bruno votes to evict Graig
Kevin votes to evict Graig
Godfrey votes to evict Graig
Graig evicted
Twisto twist = next week we decide what the power actually is we can vote for either a forced veto (Veto must be used) or a double veto which means both nominees must be replaced by the HOH.
HOH winner is Bruno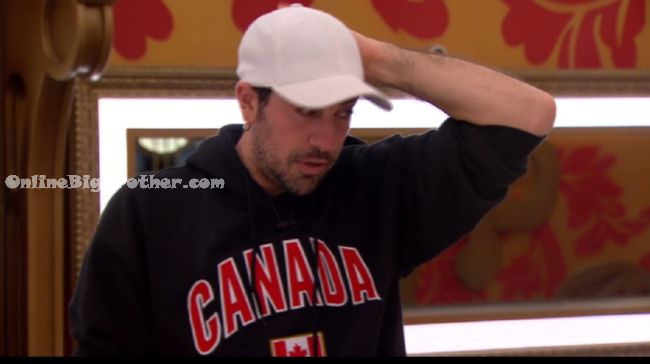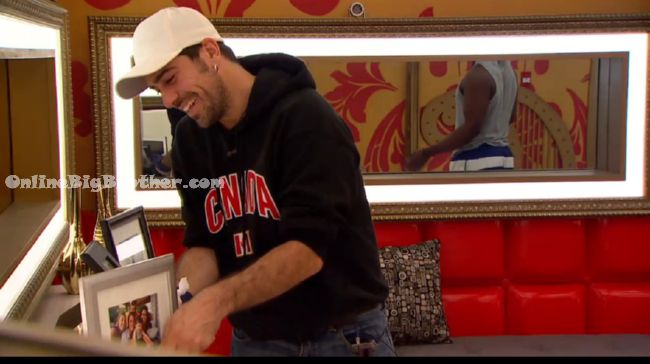 ALLIANCES IN THE HOUSE
There's a lot of Alliance but we've tried to make sense of it all.. Read our alliance help guide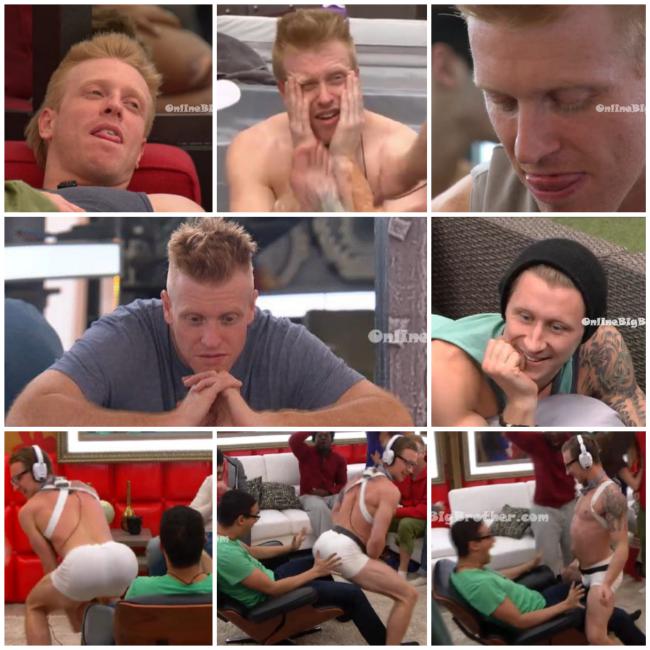 [polldaddy poll=8786423]