First full week of feeds are now over. What did you all think?
The week started with Risha being evicted by way of a Canada twisto twist vote. Followed by an endurance competition which had Bobby as the winner. His mantra was "No BLOOD on my hands" and he tried to stick to that throughout the week. Bobby's alliance "The Chop Shop" was concerned about Johnny/Kevin. They feared Johnny's social game and sneered at the way Kevin played the game "He's only here for the camera"
The plan was to nominate Brittnee and Kevin. If the Power of Veto was used Johnny would go home if the POV wasn't used it would be Kevin sent packing. Post competition Bobby made it clear that he wasn't going to win the POV or he he wasn't going to use it "No Blood on my hands"
Kevin ended up winning the Power of Veto but before the Veto Ceremony he overheard Sindy talking to a group of the girls. She said she was going to target two of the following "strong guys", Graig, Godfrey, Bobby, Zach. Kevin went to the guys with this information and BAM Sindy is the target. During the POV ceremony Kevin gives a sassy speech and uses the veto on himself. Bobby nominates Sindy as the replacement nominee.
Sindy and Brittnee on the block. Sindy first tried to kiss/flirt her way to votes all while painting an ever increasing target on her back (Cuddles/kisses Jordan, Graig, Zach, Bobby, Kevin). Sindy mentioned to Willow that Brittnee wasn't going to be much of a factor this season, "She'll be a pawn every week". If they keep Sindy in the game next week all the guys will be targeting her if they keep Brittnee the guys will target the next two strongest girls, Willow and Neaha. Naeha understood this and started to try and flip the vote, She needed to get 7 votes. (There was little to no chance Sindy was going to get those 7 votes.)
Throughout the night the houseguests were shown a cartoon called the Big Brother Zoo. It's thought that this may have something to do with the head of household competition tonight.
Some more Exciting/important posts from the week
Alliances in the house
Week One there's a lot of Alliance but we've tried to make sense of it all.. Read our alliance help guide
Twitter Spoilers
(unconfirmed but usually very reliable)
Sindy evicted 12-0
Kevin wins HOH on True/False
Instant eviction this weekend
Special thanks to @hamsterwatch for providing these spoilers
Confirmed Spoilers from the "live" Show
Naeha votes to evict Cindy
Sarah votes to evict Cindy
Zach votes to evict Cindy
Jordan votes to evict Sindy
Godfrey votes to evict Sindy
Graig votes to evict Sindy
Kevin votes to evict Sindy
Johnny votes to evict Cindy
Ashleigh votes to evict Sindy
Pilar votes to evict Cindy
Bruno votes to evict Sindy
Evicted houseguest is Cindy
HOH competition is true false based on the Big Brother Zoo cartoon (The winner picks the next two people to compete)
Godfrey and Pilar – Godfrey wins
Naeha and Jonny – Naeha wins
Graig and Godfrey – Godfrey wins
Neaha and Sarah – Naeha wins
Godfrey and Bruno – Godfrey wins
Nahea and Willow – Neaha wins
Godfrey and Ashleigh – Ashleigh wins
Kevin and Jordan – Kevin wins
Naeha and Ashleigh – Ashleigh wins
Zach and Kevin – kevin wins
Brittnee and Ashleigh – Ashleigh wins
Kevin and Ashleigh – kevin wins
HOH winner is Kevin
Feeds go down from tomorrow afternoon until Sunday night after the show

What is instant eviction?
The head of household nominates two players. The house immediately votes to evict. NO POV is played, NO time to campaign.
Where's the Live Feeds?
For the past two season BBCAN feeds are shutdown during the Easter long weekend for a instant eviction. Going by this historic evidence and the fact that AfterDark is not listed on the slice schedule leads me to believe there will be no feeds. The good news the first season we did get a feed leak so Simon and Dawg will still be watching to make sure we catch it.
Support the site and purchase your Amazon goods through our link below. It doesn't cost you anything and we get a percentage of what you buy.
Amazon Canada
Amazon USA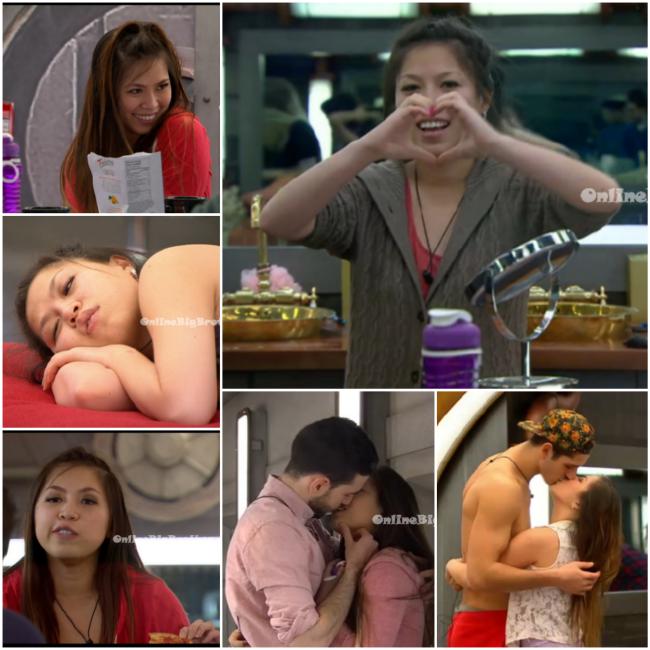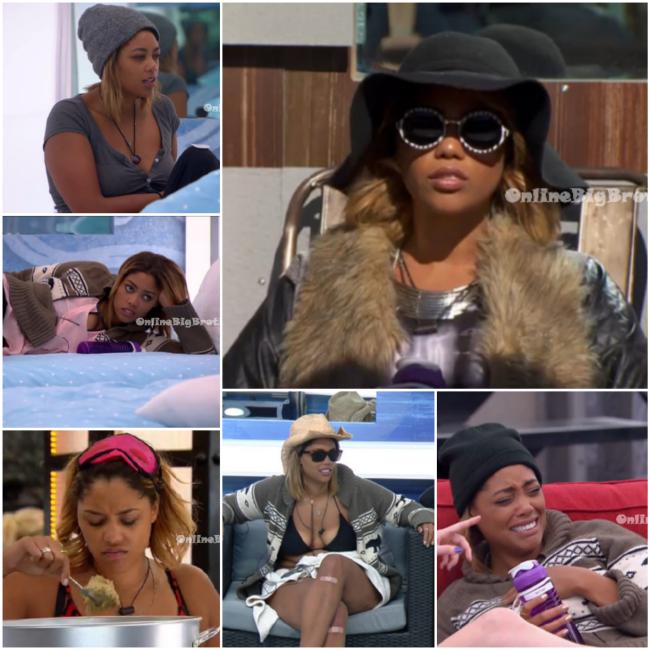 [polldaddy poll=8772236]
Share it YO!
Tweet