As we all know, Sam won the Head of Household competition. Her reign was a bit different than what we've had in the past this season. Essentially she put two girls up for being floozies then proceeded to do arts and crafts for the rest of her stay in the Big Brother house. This gave Kaitlyn time to run around hoping into whatever guys bed that will give her attention. It gave Haleigh a choice to decide what guy to share her bed with and It allowed Rockstar to show off her awesome campaigning skills.
It's been a real whirlwind to catch up on all our posts here's the daily break down of the week: Friday, Saturday, Sunday, Monday, Tuesday, Wednesday 
Part 1 Catch Up From the previous Week + any new powers
The previous week was another surprise for the remnants of the swaggy alliance. Winston was evicted Leaving Scottie's target Brett in the house.  Brett's eviction speech which was an obvious lie hit a nerve with Rockstar and pretty much broke her for 3 days. He told everyone that she came to him and said she was flipping the vote to evict Winston. The lie actually got traction early on, thanks to the clairvoyant Kaitlyn.. To think RS came to Brett to give him her vote is laughable.. it was a great funny as hell BB moment.. The Aftermath was live feed gold. "Can't even own it" (still making me laugh). Rockstar  retaliated with pots and Pans.. (Still making me laugh)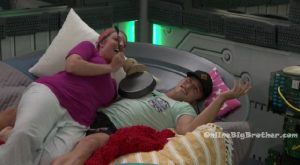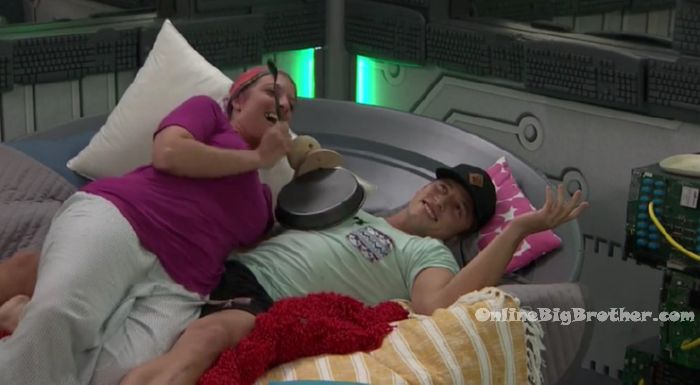 The Have nots were Scottie, Rachel, Bayleigh, Kaycee and no powers were issued this week. Sam's power will automatically be applied to whoever gets evicted during her HOH reign. Meaning that person will have a chance to compete in a solo challenge to come back into the game.
Part 2 Nominations
Sam nominated Kaitlyn and Haleigh because they are the sl*ts of the house. Flipping their hair, Making calls like a cat, laying on the boys, dressing like floozies, "they wear clothes that half hang off"  all that good stuff. Sam goes into more detail about her reasoning why she nominated the Haleigh and Kaitlyn.
Part 3 Power of Veto
The power of Veto players were ROCKSTAR, JC, Fes, Kaitlyn, Haleigh and Sam. Haleigh drew the houseguests choice chip and selected Fes. Fes tells both Haleigh and Kaitlyn if they pick him to play in the veto he'll use the veto on them. This was his plan to ensure if they get houseguest choice they pick him, "I wanted to keep you both safe" . He tells Kaitlyn prior to the competition if she throws the veto to him he'll use it on her. Fes wins the Power of Veto..  He tells Haleigh if she commits to him as her only showmance he'll use the veto on her. She does stop flirting with Brett so I guess she's taking him up on the offer for now.
Part 4 Power of Veto Ceremony
Fes uses the Veto power on Haleigh. Sam nominates ROCKSTAR in her place. During the Ceremony Sam explained her power and how it will automatically be applied this week. Kaitlyn melts down at Fes "I threw it to you so we could both be safe" whimpering that she's not worthy of being saved.
Part 5 Pre eviction
The Monday to Wednesday time period is usually a pretty hectic time with the HOH and nominees working on the vote and next weeks positioning. This week Sam was missing from most of the game talks. Rockstar's campaigning was the same 20 minutes shopped to all the people she ignored the first 3 weeks. She worked the angles promoting a girls alliance, she has kids, Needs the money more than the rich people in the house, and of course I want to go through the entire experience that the show has to offer. If anything her campaigning hurt her.
This one conversation sums up what has happened to Rockstars game. She's using personal finance as a reasons to stay is a main pillar of her campaigning. There's dozens of examples I could pick from.
July 24th@ 1am cam 1-2 : ROCKSTAR, Fes, Scottie, Haleigh and Bayleigh
RS – words that come to my mind.. just so biter "Y'all going to keep this trust fund JAPPY BRAT here over somebody that actually needs to be here like for real Cool.. they are because they are that way all these people that don't f*ing like me have summer homes in St Criox and f*ing 500 thousand dollars in their checking account (Directed towards Kailtyn and Brett)

Bayleigh – this is me being blunt with you.. those people are hear to play.
Kaitlyn's campaigning was giving guys hand j**s, cuddling, whimpering, crying, smiling, flipping her hair, making cat sounds, pushing her chest onto guys and telling everyone she's in a 5 year relationship. Check out her time spent in bed with Brett.. Part 1 and Part 2 .
Wednesday night she tells Tyler she's able to communicate to dead people and Tyler's dead father knows this. He's been bothering her telling her he wants Tyler and her to be here on Eviction night and one of them will win HOH. (ZOMG) We also learn that she's fes on day 8 that he's her soulmate and to not be scared about her boyfriend. In the end the constant back and forth from the house guests is impossible to summaries. It was a real whirlwind for us. the house has flipped many times.

Where does this leave us?
Going on my GUT with this.. I think Kailtyn's going to get evicted and I think she will come back crazier than ever. I believe there will be a couple votes tossed to her so the week will be interesting.
This Weeks Big Brother Outrage
No HUGE outrage.. I'm very disappointed with BB Twitter.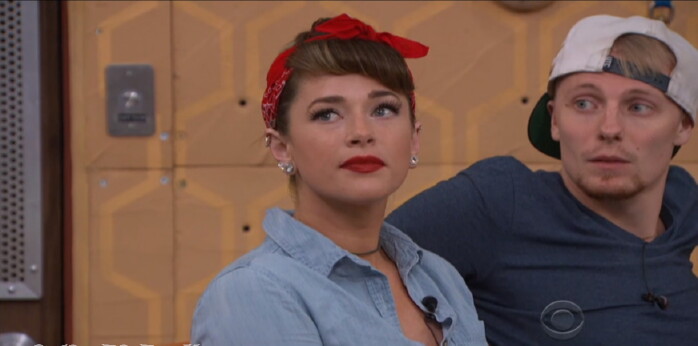 Head of Household and Eviction results
Rockstar – I would love to stay here.. Mission .. girl power..
Kaitlyn – thanks to my teachers… spiritual person.. intuition and following it.. Bravery.. higher good.. I love you all
JC votes to evict ROCKSTAR
Bayleigh votes to evict Kaitlyn
Haleigh votes to evict Kaitlyn
Fes votes to evict Kaitlyn
Brett votes to evict Kaitlyn
Tyler votes to evict Kaitlyn
Angela votes to evict Kaitlyn
Kaycee votes to evict Kaitlyn
Rachel votes to evict Kaitlyn
Scottie votes to evict Kaitlyn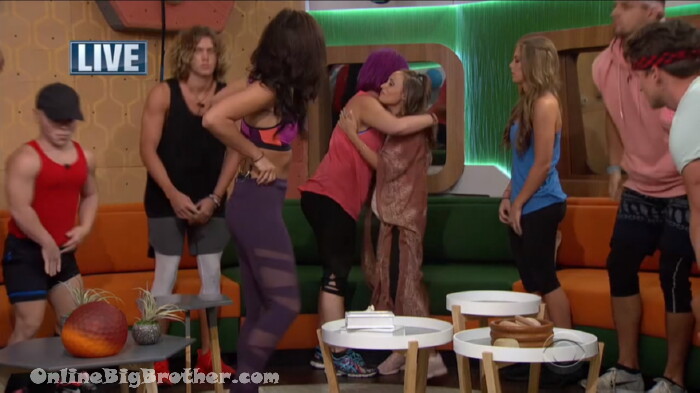 Kaitlyn evicted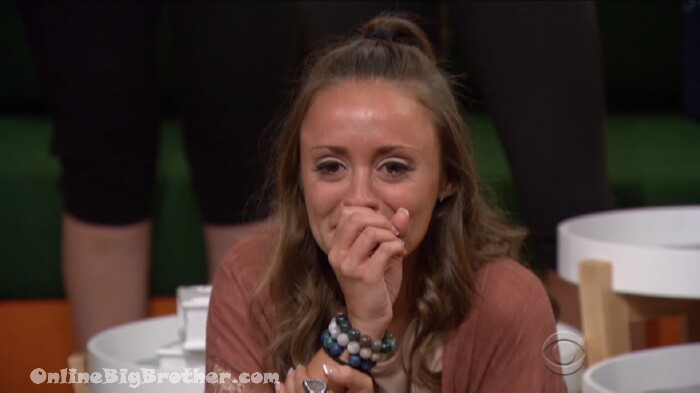 Bonus life app activated..
Kaitlyn has to compete to come back into the game.
She has 180 150 seconds to complete a puzzle.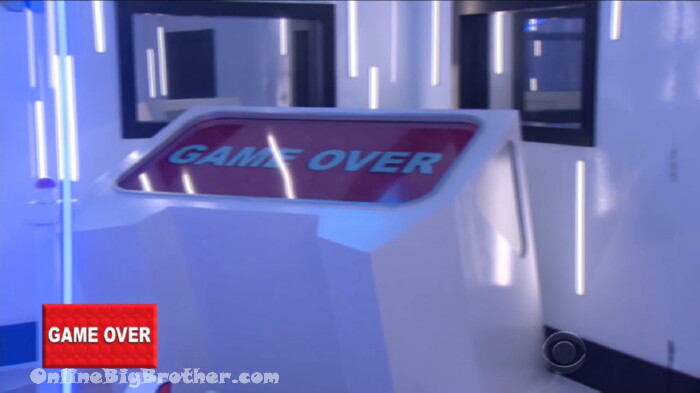 Kaitlyn fails…. .(OMFG) GAME OVER….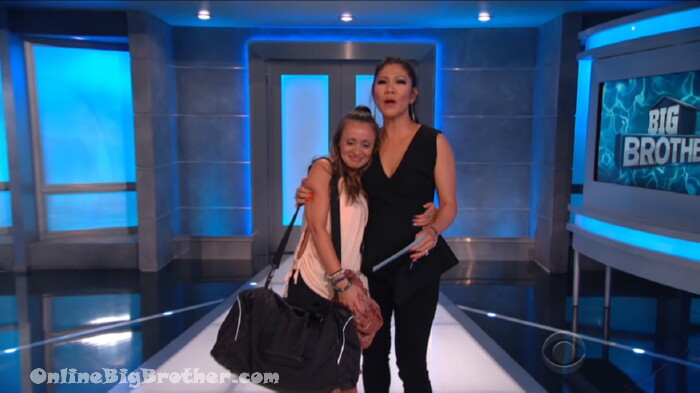 kaitlyn is gone the game has taken a turn.
Feeds are off right now no idea when they come back.
Rank the houseguests!
Easiest way to Rank the house guests use link below