| | | | |
| --- | --- | --- | --- |
| POV: | FES | Next POV: | July 28th |
| POV Used | Yes | POV Ceremony | July 30th |
| HOH: | Sam | Next HOH: | July 26th |
| Noms: | Kaitlyn and Haleigh Rockstar | Have Nots | Scottie, Rachel, Bayeligh, Kaycee |
Big Brother Spoilers I'm sticking by Kaitlyn getting evicted.. I haven't heard a pro Kailtyn conversation all morning and the major person wanting to get ROCKS out was Rachel and that's not the case anymore.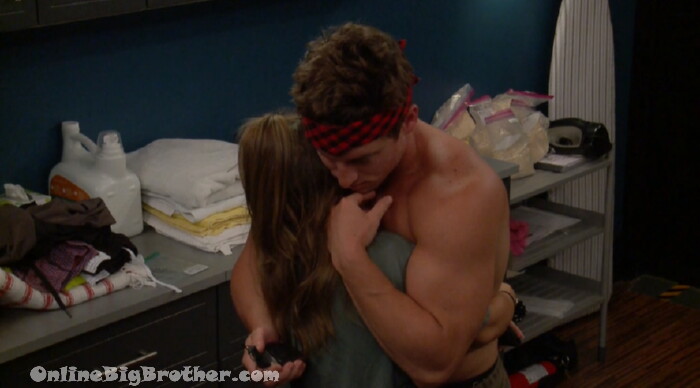 10:35am (Just assume Kaitlyn is 100% baby talk today)
BRett – good morning.. two peas in a pod this morning.. look at us.. we're connected./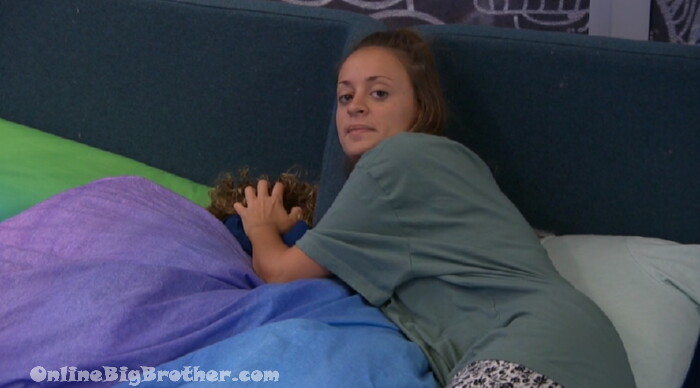 Second guy..
Does anyone think he looks like a golden retriever in the monring.. c'm it's tim to walk up.. we have celebrating to do it's a big birthday today..
Kaitlyn – good morning america…
wake up time Kaitlyn starts early. #BB20 @DawgsBigBrother pic.twitter.com/HQaSchkcIG

— OnlineBigBrother.com (@bigbspoilers) July 26, 2018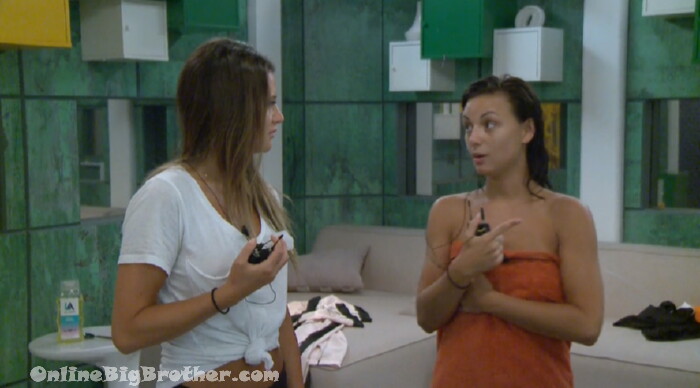 10:38am Rachel and Angela
Rachel about Kaitlyn – She's been f*ing with them real f*ing bad like with him BAD.. (FEs)
Rachel- using like emotional things..
Angel – I know these things
Rachel says Kaitlyn went to Haleigh to tell her that Angela is going around saying that Haleigh isn't voting For Kaitlyn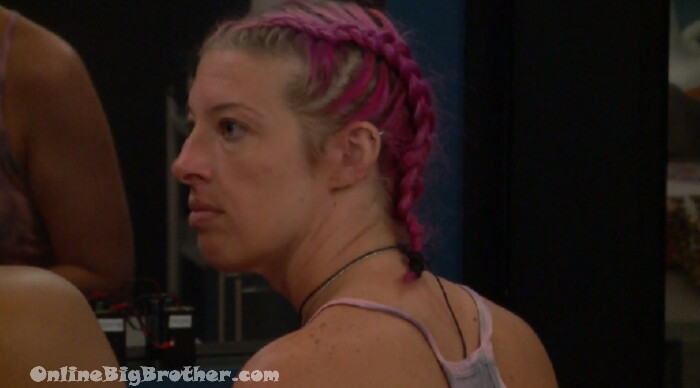 10:42am Bay and ROCK
Bay telling her she thinks she's safe.. "Don't question my vote"
Rock goes on about girl power and how BAY needs to get to the end to complete the mission.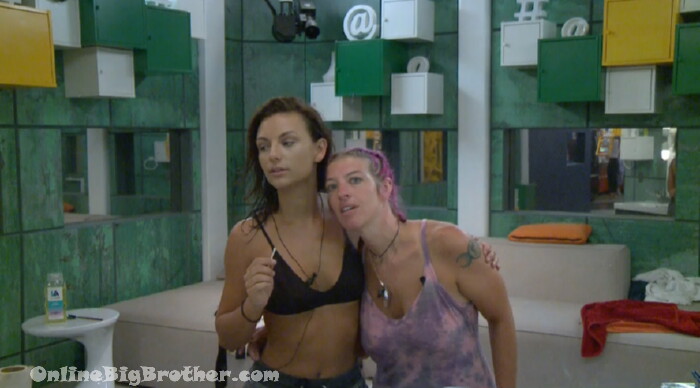 10:50am Rachel and ROCSKTAR
Rachel – You're good
Rockstar thank you
Rachel – I talked to Angela
Rockstar – thank you thank you
Rachel – I trust you
RS – truly
Rachel – I definitely trust you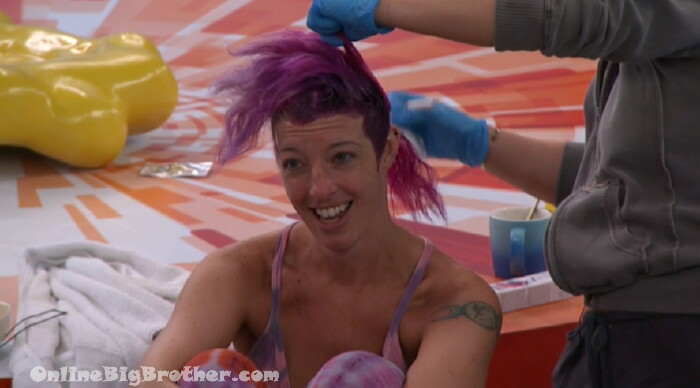 11:06am getting the hair dyed..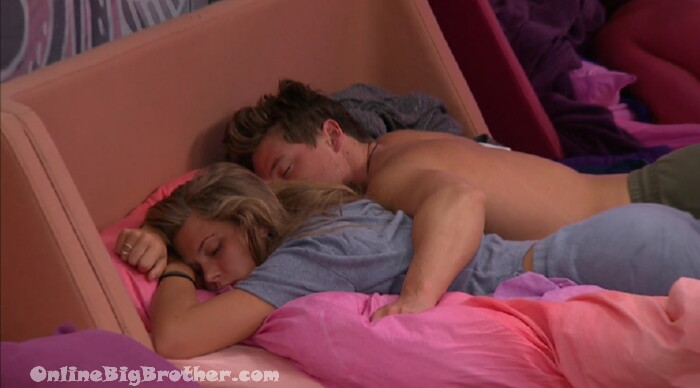 Where's fes?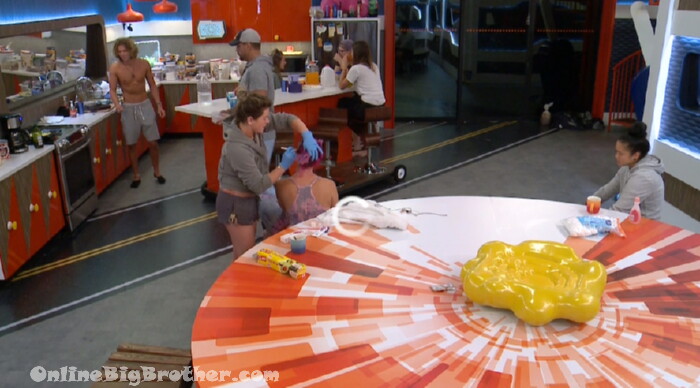 11:21am for some reason they think this is the first season that Big Brother is aired in Canada..
ROCK – I love Canada..
Kaycee – I've always wanted to go to Canada
Sam – Shout out Alberta.. on the pipe line.. (lol of course)
They list off some major cities.. Vancouver.. Ontario, Toronto, Quebec, Niagara falls
Rockstar claims that prostitution is regulated in Canada (no it's not)
Sam – GROSS.. I mean to each their own.. (LOL of course)
Sam – I'm surprised that's a legal thing
they chit chat about drug legalization.
Sam says everywhere she lives has a real big drug problem..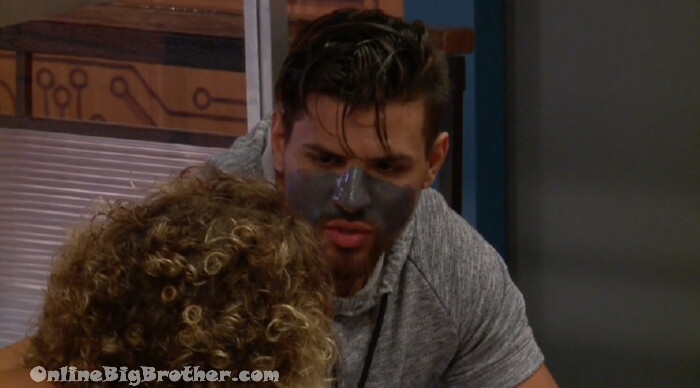 11:27am Fes and Tyler
T – I think everyone will vote the same way from what i've heard
F – lets get one story straight .. if this story is the same on your end than this is freaky a$$ sh1t
F – On day 8 this girl told me I was her soulmate.. Kaitlyn is awesome but she's not my type.. The fact that she's saying this.. what the f* did I do to make her think that..
Fes – then I see her with you talking under the covers.. I was like WHAT.. I gotta talk to this dude cause I'm pretty sure she's telling this dude the same thing
F- Those were her words soulmate..
F – I won the veto she was trying to get me to use it on her she was like
Fes explains that HAleigh was like I'll understand if you don't use it on me.
Fes – Kaitlyn, No kailtyn was saying all sorts of stuff.. You know it's different for me.. you know how I feel
Tyler – she's saying the same shit to me
Fes – that's f*ed up..
Tyler says Kailtyn told him that it was Fes coming onto her
Fes – Tyler she's not my type…
Fes – I dnt' have feelsing for her
Tyler – I don't either
Fes – On day 8 she said I am her soulmate..
Fes- I told her I don't want to be the one to get in between you and your boyfriend.. that was my nice way of saying it
FES – She told me don't be scared.. (ZOMG.. )
Tyler – that's f*ed up ..
They both talk about how she would take off her mic and put the pillow in front of her face when she told them all this sh1t
Feeds cut…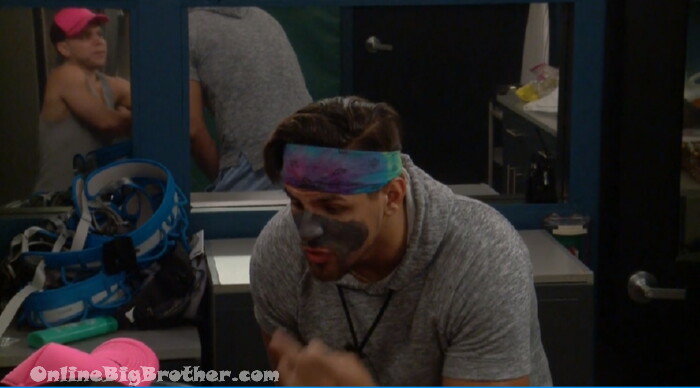 11:33am Fes and JC
Fes says everyone is voting Kailtyn out.. He talked to Rachel last night for 2 hours and told her all the messed up sh1t kailtyn's been doing.
12:01pm Haleigh tells her about Swaggy forming the week 1 allaince and it falling apart.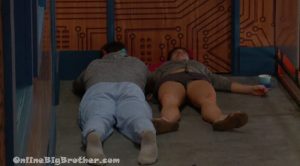 12:06pm Sam and Fes
Sam – I just don't want to break a tie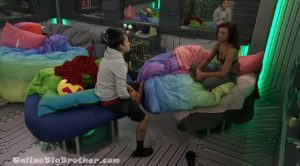 12:13pm Rachel and Kaycee
Rachel "Kailtyn oh my god there's so much.. the manipulation she's been doing to them.. I mean emotionally.. "
Rachel mentions how Katelyn was lying to Fes saying she threw the competition so they both would be safe. Rachel says she never threw the competition she was sitting right next to her.
Rachel – she told him day 8 I've never felt this way before you are my Soulmate.. to him on day 8
kaycee – really
Kaycee – yo .. she needs to relax and go..
Rank the houseguests!
Easiest way to Rank the house guests use link below