| | | | |
| --- | --- | --- | --- |
| POV: | FES | Next POV: | July 21st |
| POV Used | ? | POV Ceremony | July 23rd |
| HOH: | Sam | Next HOH: | July 26th |
| Noms: | Kaitlyn and Rockstar Haleigh | Have Nots | Scottie, Rachel, Bayeligh, Kaycee |
Big Brother Spoilers – Fes used the Power of Veto on Haleigh. Sam nominated Rockstar in her place.
Kaitlyn working on getting that Veto used before they get called into the Diary room.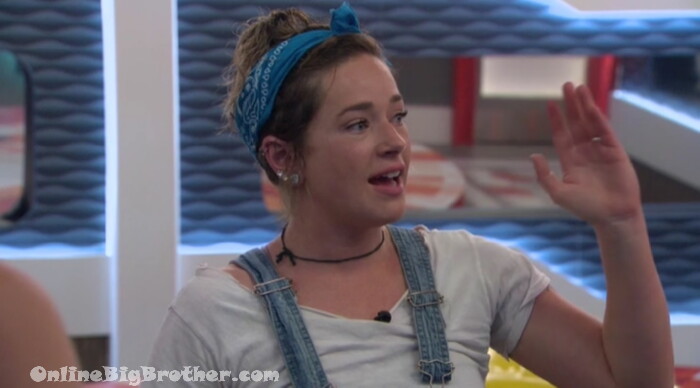 12:42pm Sam telling them about her power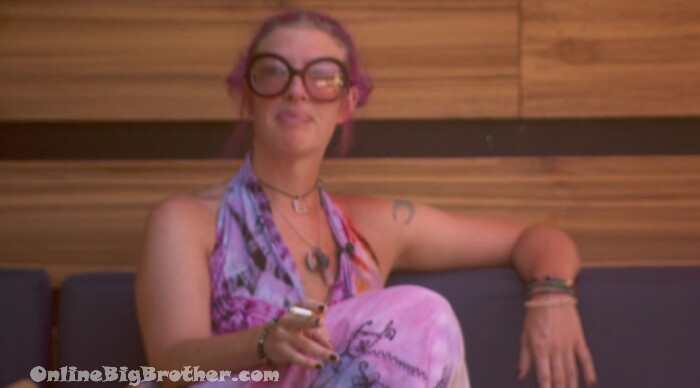 Rockstar Crying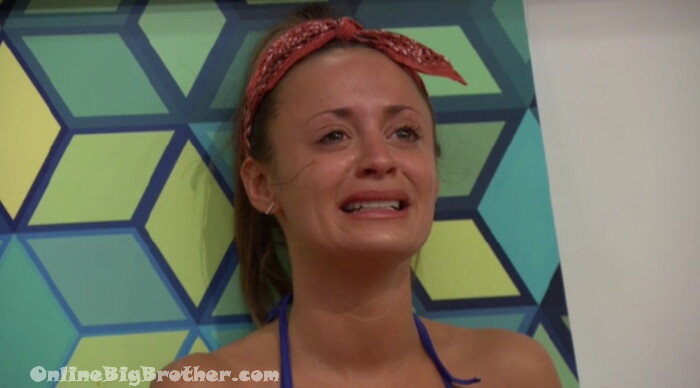 12:41pm Kailtyn Crying to fes
Kaitlyn – I don't even know how you are going to vote.. I can't trust anything anyone says…
Fes – it was haleigh and you on the block what was I supposed to do
Kailtyn – don't look me in the face and say I was safe..
Fes says he told both of them he would save them to ensure he was picked for Veto so that he could save one of them.
Kailtyn – I can't believe you played me like that..
Fes – I didn't play you
Kailtyn – you didn't mean it when you said it
Fes says he wasn't sure at the time he knew he wanted to win it to take one of them down so they had a chance to save both. HE says she's got 4 days.. .
HUgs…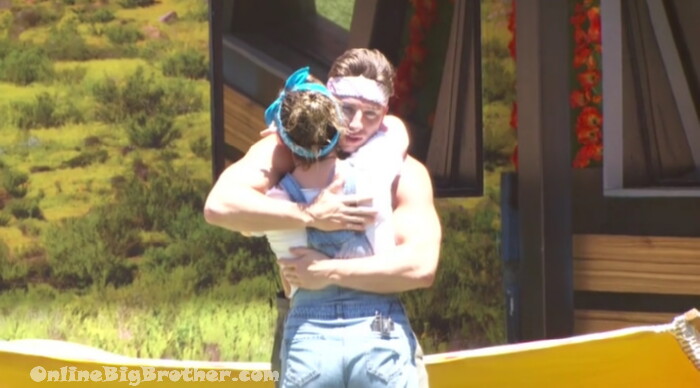 12:48pm Sam is pissed about this power she's going around to everyone justifying why she didn't use it. She tells Brett she was very close to yuseing..
Sam is crying "I didn't use it now they are going to use it anyways.. the only way I can use it is win HOH and have some control hof who went up there.. It's stupid power.. it's not even a good one..
Sam – I know Haleigh doesn't have a power app maybe Kailtyn and Rockstar do..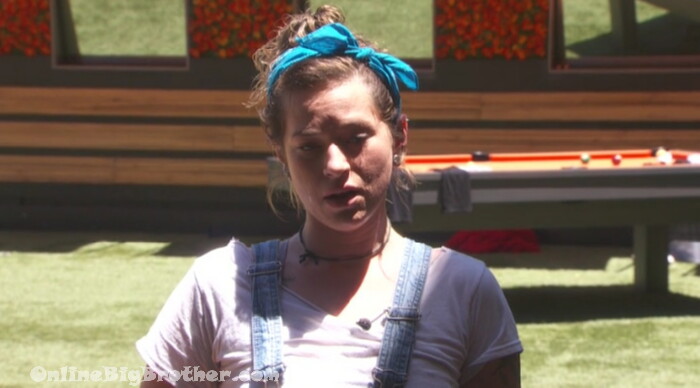 Rockstar says Kaitlyn told everyone you used your power that's why the votes flipped
Sam – whos she
Rs – Kaitlyn …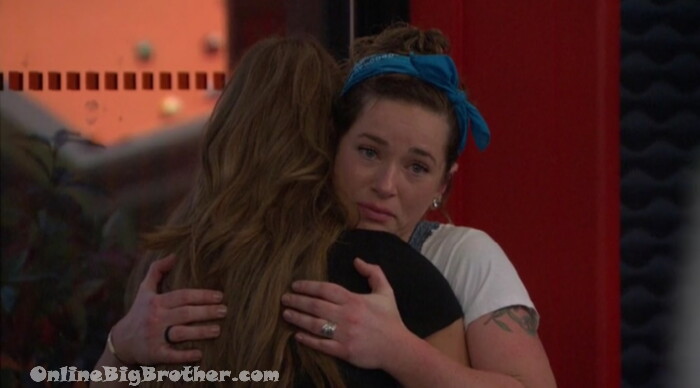 Sam going to fess apologizing about the power.. hugs Haleigh "i'm sorry i'm glad you are safe"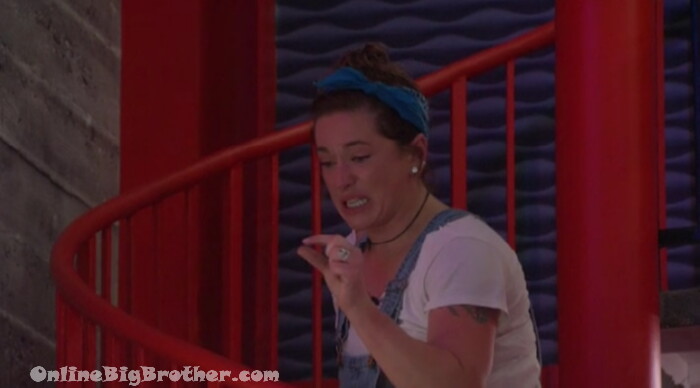 Sam – I tried to do the right thing but it was a really stupid app it was a stupid thing
Fes goes to her hugs her tells her she had to make a decision and he respects that.
Sam – I had no plan.. obviously I don't want JC to go home.. I don't want anybody to go home
Rachel – we know Sam thats the name of the game. She thought she was going to get evicted that first week and magically she was voted to stay, "I didn't think I would"
SAm says she was planning on using it on herself if she was nominated.
Sam – I wish I hadn't got it.. .. I just kept staying and staying.. I almost used it on Winston I looked around the couch.. I'm sorry I didn't Winston.. and then they used it anyways..
Sam storms into her HOH room..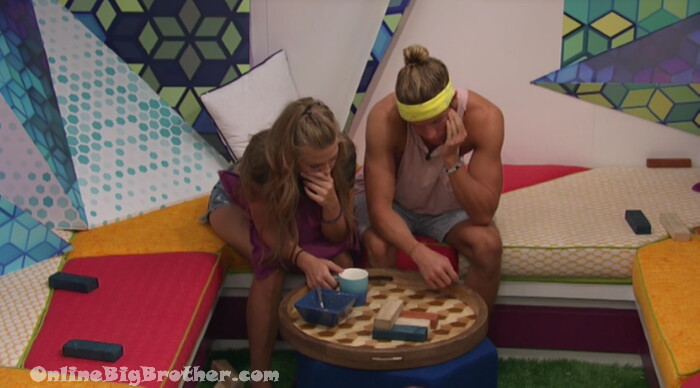 1:02pm Haleigh and Tyler
Haleigh says that Kailtyn won't even look at her.
They talk about how Sam was going to put JS up and Agree Kaitlyn would have the votes to stay in that case.
Haleigh says if the power wasn't used 2 people flipped, "that means every power has to be announced like that. (do production told them the power after it expired)
Haleigh says she feels like a piece of sh1t because her 2 friends in teh house are up on the bloc.
Neither of them know what to say to Kaitlyn.
They talk about how the evicted houseguest can come back this week.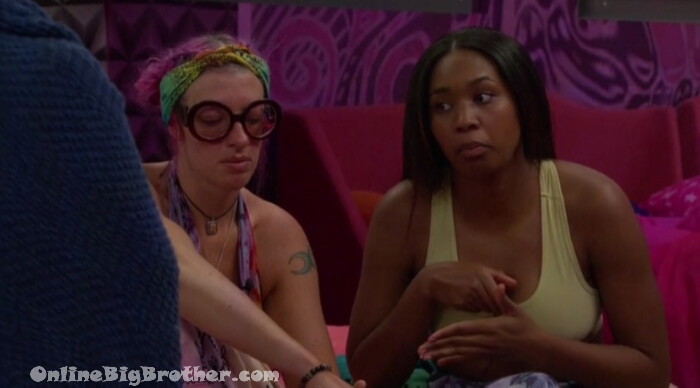 1:08pm Rockstar and Bay
Talking about how they need to get the truth out..
Kaitlyn joins them..
Kaitlyn – don't f**ing talk to us about female empowerment and put up 3 strong women..
Kaitlyn mentions that a power wasn't used last week after all…
Kaitlyn – I'm just so confused..
Kaitlyn leaves..
For all you folks that need a VPN I use this one
Rank the houseguests!
Easiest way to Rank the house guests use link below