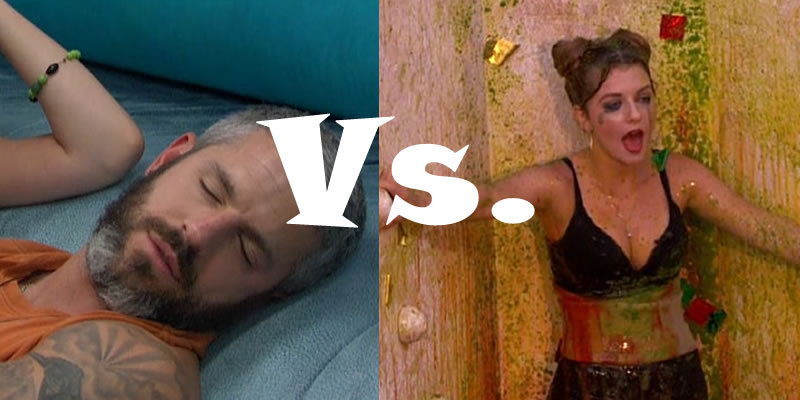 How the week went down
It started off on the end of Xmas'  "BIG MOVE". Mark went home as was planned by Paul 3 weeks ago. Followed by Jason winning the endurance Head of household Competition. Paul's plan was to put Raven and Matt up and make them think Kevin was the target, when POV was played Kevin would go up but Matt would still "go home". Jason ends up winning the power of veto and not using it, he thought there might be a chance that Alex/Paul were wanting Kevin out and he didn't want to take the chance. This Caused Matt to wet his bed, but we'll get to more of that below.
Where the game is going
Jason can't play in this week's HOH. Alex plan's on throwing the HOH to Xmas or Josh so they can put up Kevin and Raven and vote out Kevin. (not sure if Alex will actually throw the HOH but as of writing this (Wed night) it seems to be the plan) Alex and Jason think Paul is with them but of course he's not.
Raven, Paul, Xmas, Josh plan to put up Jason and Alex and get Jason out. Kevin may go up as a pawn but ultimately they all want to take a shot at Alex and Jason. Josh and Xmas have been given many signs that Paul is playing both sides but it doesn't seem to resonate with them. Even when they talk about it still doesn't click.
Paul, Josh and Xmas plan to keep Kevin until final 4. Not sure where Raven sits in all this But I have a feeling Paul wants her to stick around.
Kevin is just going to have to survive this week anyway he can… As the only likable person left I hope he can pull a comp win out.
Big Brother 19 worst cast ever?
Matt and Raven lose their sh1t on Jason for not using the veto on Raven and putting up Kevin. Matt keeps going on about how Jason has no balls, is a pu$$y, B1tch, etc etc.. Matt goes on about Jason's embarrassing himself on national TV. embarrassing his wife.. etc…etc From my point of view during that tirade it was Matt who's been embarrassing himself as he gyrates around squeaking about Jason being a lying b1tch. Jason was holding back laughter as Matt and Raven scream for a good 30 minutes.  B2men becomes so upset that he's on the block with Raven that he decides to eat, Shower and Sleep where he wants as a have not. He also stops listening to production, not putting on his microphone not complying with requests. He gets penalized with a penalty Vote. Being the poor sport he is he's also saying   Matt – "If [Alex] and Jason make it. I'm the first person in Big Brother history that refuses to vote"    Personally I think his stipend should get taken away but CBS is letting them get away with anything this year. BB production must be boy 2 men fans. . IT'S KRAKEN 

Kevin makes the mistake of talking to Xmas and she blows up on him (he asked her if she was going swimming). Josh jumps in and the two of them start yelling at Kevin for being a liar. Josh calls Kevin out for taking the 25K, Kevin denies it says it was Josh that told him. Josh asks Kevin if he would swear on his kids. That was the final straw for Kevin. He told Josh to leave his f*ing family out of it. Kevin grabs a cup to throw it at Josh's face.. Feeds cut..
"Shut your f*ing mouth.. Say something about one of my family members again GO AHEAD" #BB19 @DawgsBigBrother pic.twitter.com/tGUMVtPyQO

— OnlineBigBrother.com (@bigbspoilers) August 28, 2017
After this series of fights Paul tells them they will have to blow up Kevin again after the HOH on Thursday. Alex agrees there's going to be a round 2 she said. 
Fight Number 3 Matt, Alex, Raven VS Kevin
We didn't see this fight as CBS now blocks them.. it was supposedly very heated with both Matt and Kevin turning it up a notch. Apparently Kevin said something to Alex that upset her and now the house is making him apologize to everyone. Not sure what it was, but I know he said things like, A shoe would beat you in the final 2, you're the puppet master,..  Alex goes as far as saying   "I'm going to tell him [Kevin] straight up dude, America is going to hate you so go hide" . If you have been following what is going on the irony of this statement is awesome.
 Jason's "joke"
I've heard many gross jokes before on the feeds. I know that there's even some people that have really paid a price outside of the game for what they've said  (Please people leave their family and work alone). Jason's statements towards Kevin were gross even if he was "joking". Just more of the same this season. I'll include some of the quote and time stamp so you can all go watch and figure out your stance on your own. (PLease note that this isn't the first time r@pe jokes have been "funny" on the feeds BB16 had a flurry too but that was Arnie Grande's brother so he got away with it easy) 
3:33:03pm August 28th, 2017  Jason – I'll call that mother f8er every name in the book (kevin)
Jason – I'll f* your wife.. when I get out of here i'm going to tie all your daughters and make them f*ing watch, you piece of sh1t
They laugh that Jason 'crossed the line'
Jason – I was trying to think of the worst craziest thing to say
Alex tirade against Kevin
Alex not to be outdone by Jason went on her own tirade against Kevin. She literally is obsessed with shitting on him and when I say sh1tting on him I mean it she wants to sh1t on him. Here's some lines to give you an Idea. Again use the timestamps to watch it yourself.. this is not an exhaustive list just some highlights.
11:38:28am   Alex – he steals my shi1t… He acts like on a predator shows.. A murderer .. 
11:45:02am Alex – he sees a weakness, that's what ch!ld mol$sters do, they see which kids are going to f*ing tell.. They coddle them and they pet them it's called conditioning
6:30:52pm Alex – you want to shit in his bed (Kevin's bed) (Alex says she asked production and they told her that's something you can't do)
"his skin looks leathery .. you're going to get skin cancer.. it's already starting" -Alex
Alex – you (Kevin) are a coward excuse for a man that you are so afraid of losing to a girl so you are going to start all this propaganda because you couldn't win
Alex – find yourself some sun screen because you look like leatherface.. F*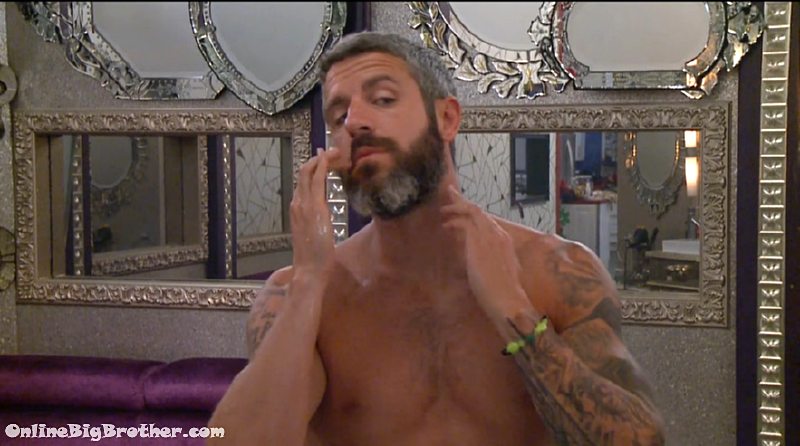 Kraken
This season is bizarre and real drain to watch. It's a distasteful style of game to watch. Just look at what one of these zombie sheep's called Raven said the other day .. She tells Matt her ideal final 3 is Xmas and Paul. Matt explains she will lose against both of those people in the final 2. Raven says she's OK with that. Matt agreed saying "Absolutely" .  
CBS is refusing to air a Show that even scrapes the surface of what is going on this season it just adds to the Kraken.  Ratings are holding 3 weeks to go This is BB19.
Results from the show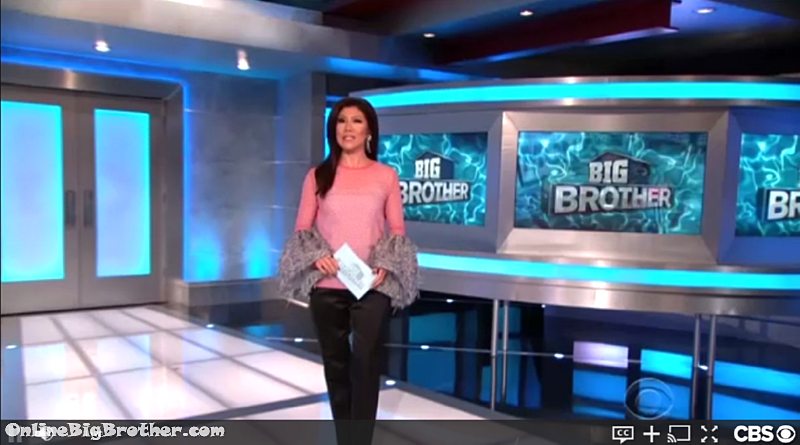 Julie Chen's costume is bizarre like the season.
Jury house segment.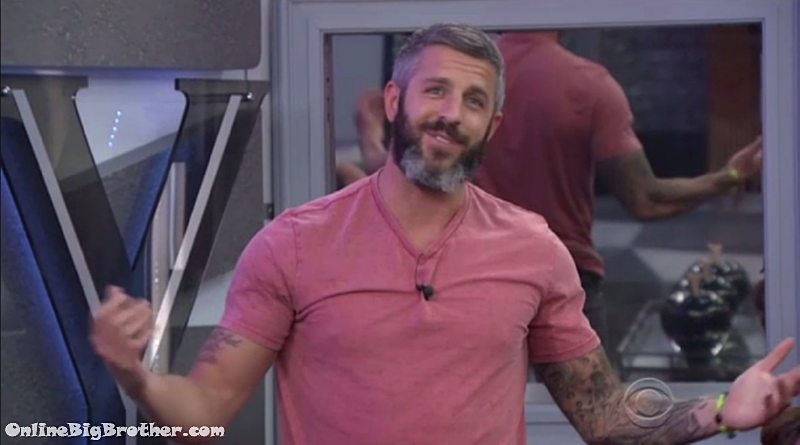 B2men – I want to tank .. thank CBS and BIg brother.. Raven is the best human I've ever met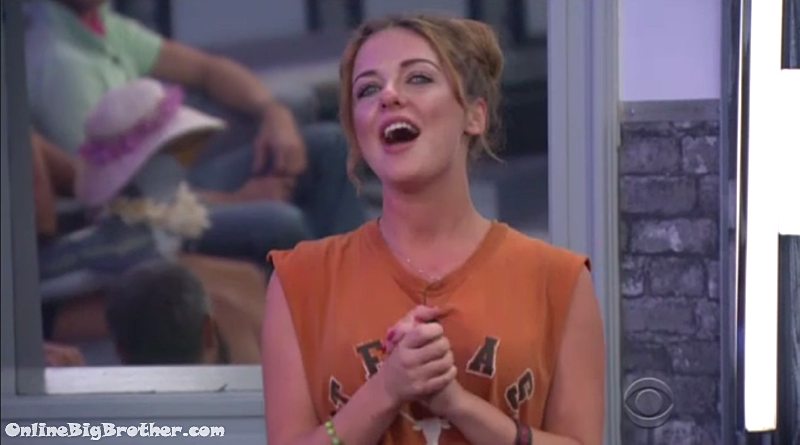 Raven – Pacemaker gastroparesis … gastroparesis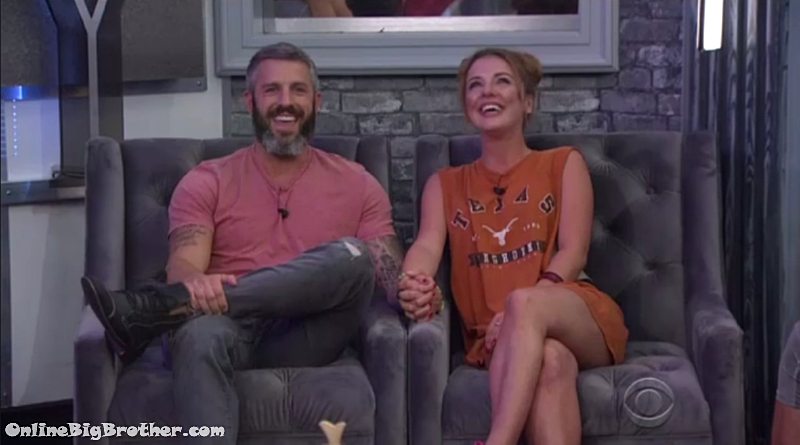 They laugh at him breaking the rule and getting a penalty vote.
Alex votes to evict Matt
Kevin votes to evict Matt
Paul votes to evict Matt
Penalty vote against Matt
Xmas votes to evict Matt
Josh votes to evict Matt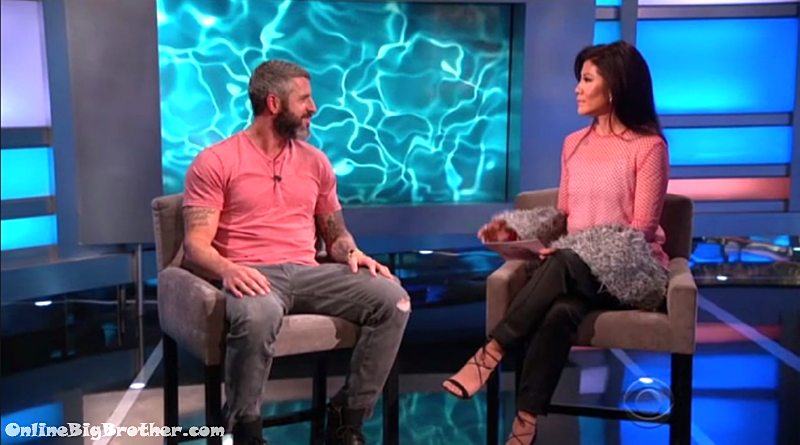 Matt says he sacrificed his Game for Raven. Julie asks him when he decided that and Matt said Week 3..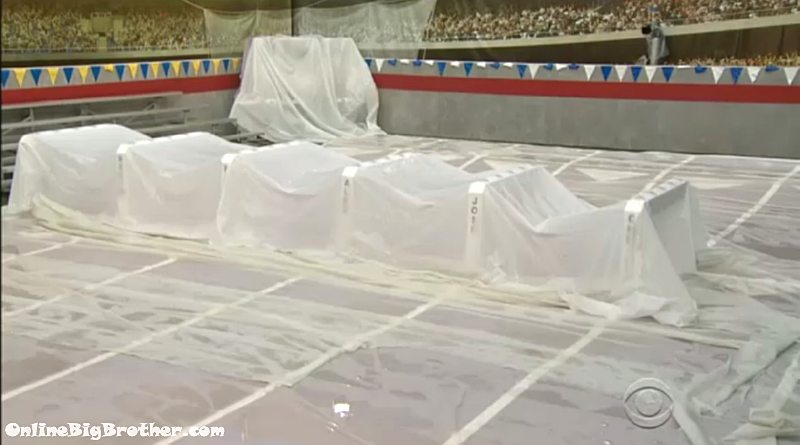 HOH Competition is postponed due to rain
Double Next week
8:00pm Feeds on pound bunnies.. I suspect the HOH is being played.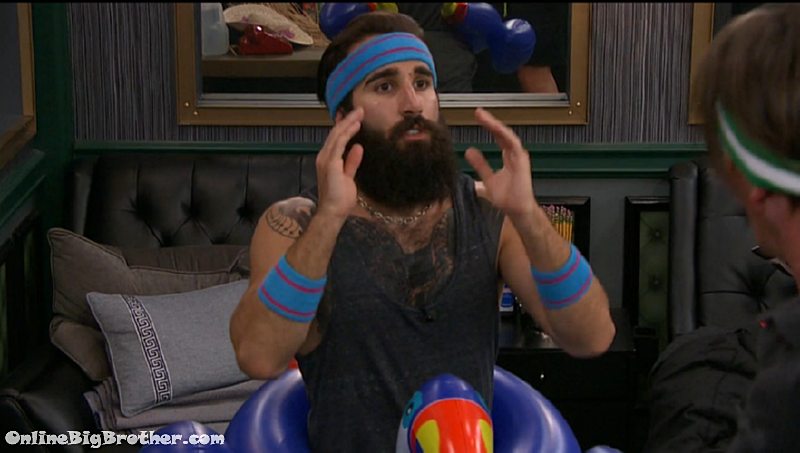 8:27pm Feeds back
Paul tells Kevin to relax this week he's fine.
Christmas is HOH (Alex and Jason are going up)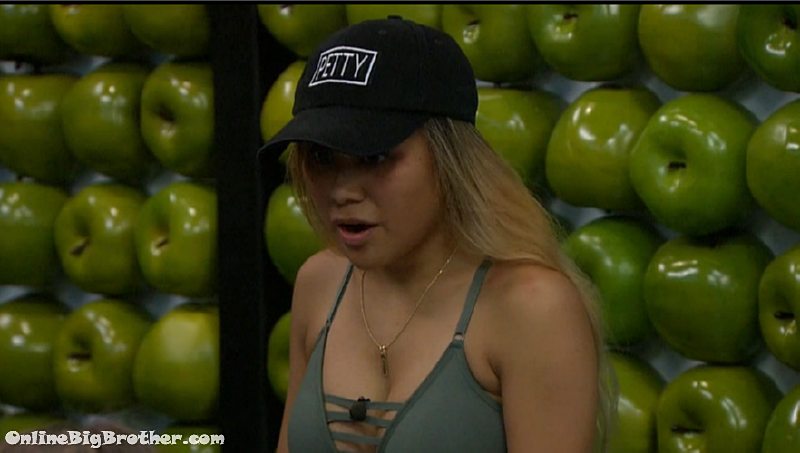 Alex going on how Kevin is Shady as f*
Xmas tells her there's really no point to backdoor someone right now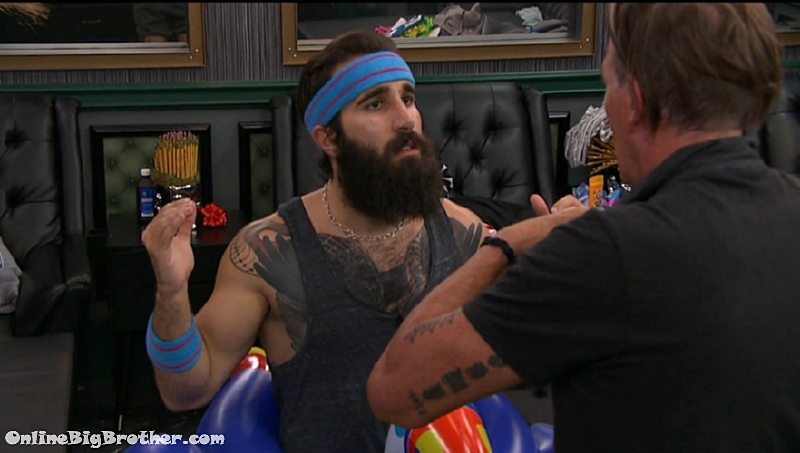 Paul is pleading with Kevin to take his word he's safe this week. He needs Kevin to calm down and keep to himself..
Paul – trust me..
Kevin – Everytime I've kept my word..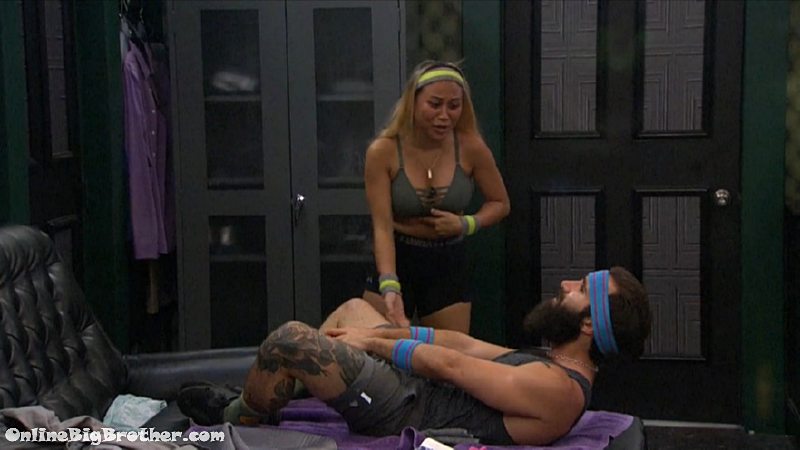 8:48pm Alex tells Paul she told Xmas to put her up against Kevin
Paul – just as a LOL
Potatoehead – yeah
(Alex and Jason thinks Kevin is the Target. Paul's minions are reinforcing this in all conversations)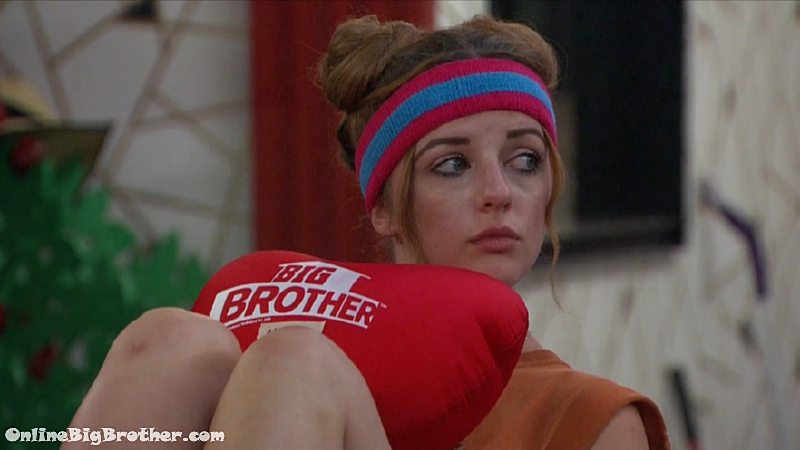 8:55pm Raven sad Simon happy
Donations help us keep the lights on. If you would like to support the site please consider donating.
Links to the ranking system
Rank your house guests here
For those of you that like Statistics here are some expanded reports.