Week 8
Week 7 ends with double eviction. Shelli and Jackie are both excited. Liz ends up winning the HOH and POV. This was a simple week not very much game actually happened. Liz was targeting Becky and nothing changed that plan. If Anything Liz and Austin's showmance flourished grossing swathes of fans out. We did see a lot of Social games being developed, Julia, Steve, Asutin, Jmac all making positive moves within the social sphere. Becky buggered up her toe Wednesday night she was in excruciating pain, She was placed on Vicodin and Antibiotics (I believe it was a staph infection) Vanessa's game is still in shambles she's kinda moved to the sidelines which is different since the first 5 weeks her and Shelli were running things.
This whole week has been a giant Kumbaya even the nominees didn't really campaign. Everything was fine with hours of BB Blowing, Glory Hole games and Chopped competitions. Moving to next week there is not one single scenario I can think of that will lead to it being slow. Buckle up..
The head of house hold competition is endurance tonight Catch it on the Live Feeds. $5.99 a month try it out 1 week free. Support our efforts and get your feeds via a link on this site. Live feed subscription Sign up

Quick summary of the week with links
This week is best summed up with the animated gif collection, Check it out!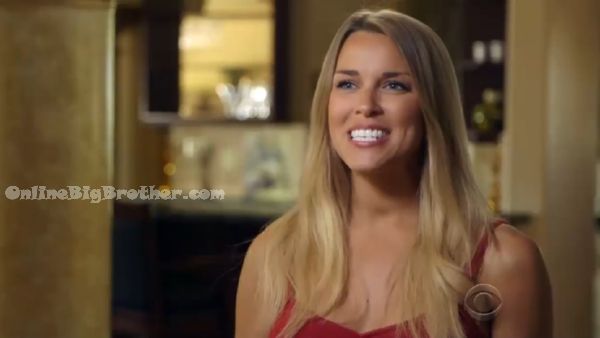 Summary of live show
In the jury house. Shelli thinks Vanessa was the reason her and Clay's game getting destroyed.
Jackie says that she never trusted Vanessa
Shelli is blaming everything on Vanessa saying they got to get her out or she'll win the game.
Jackie wants Vanessa to stay in the game so when she comes back in she can be the one to take her out.
Steve votes to evict Becky
Vanessa votes to evict Becky
Meg votes to evict Becky
Austin votes to evict Becky
JUJU votes to evict Becky
James votes to evict Becky
[envira-gallery id="129562″]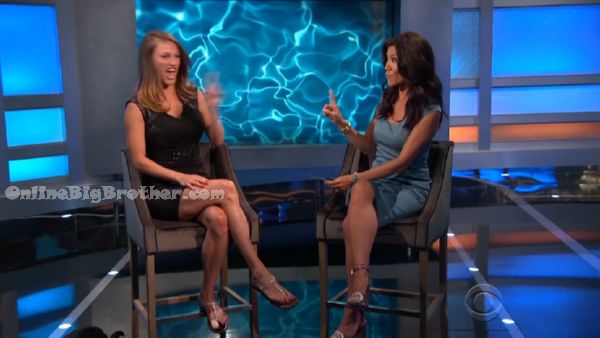 Becky is evicted
Becky says she'll go after Liz if she comes back in. She up to work with Vanessa.
Julie says next week Zing bot comes in.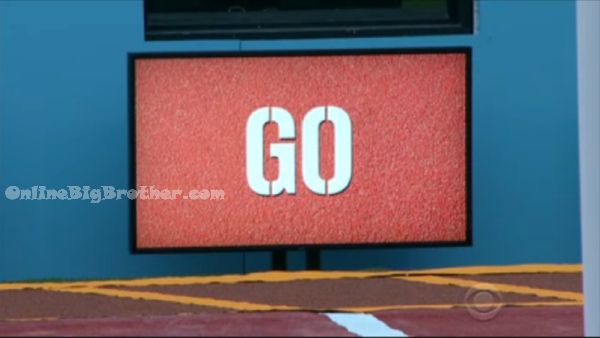 HOH Competition
"Ready, Set, Whoa"
There's 6 races 1 house guest eliminated every race. The last player to hit the button.
The race doesn't start until "GO" displays on the screen. The word "GO" could display in 30 seconds or 30 minutes
First race Meg is removed
[envira-gallery id="129575″]
[polldaddy poll=9035699]