GUESS WHAT BIG BROTHER FANS!
CBS has just released its summer 2013 line up earlier than usual and there is a huge change to the première date for Big Brother 15! The 15th season of Big Brother will air its première episode on Wednesday, June 26th, 2013 at 9pm on CBS.
CBS stated that:
"Big Brother will have a longer edition this summer, premièring two weeks earlier."
This early of a première date has never been done before as all of the past seasons have started in the first and second week of July. With the première date happening approximately 2 weeks earlier than usual it appears as though we are in store for the longest season of Big Brother ever! This could translate into having even more house guests than ever or a new twist that requires additional time to play out.
What do you think this early première date means for our favourite summer reality TV show? Tell us what you think?

Another interesting fact about the première date is that it falls on a Wednesday which is different from the usual programming. CBS has announced a new programming schedule for Big Brother 15 which will have the TV episodes air on Sunday @ 8pm, Tuesday @ 9pm and the Live Eviction TV episode on Wednesdays. The first live eviction will air on July 3 at 9pm. Also announced is that the first 3 live eviction Wednesday night episodes will air at 9pm and starting July 17 they will air at 8pm. This format of having the episodes air on Sunday, Tuesday, and Wednesday was last used on Big Brother 9 back in 2008.
Big Brother 15 Schedule:
Wednesdays, (9pm -10pm, ET/PT, beginning June 26th)
(*Starting July 17 the Wednesday episode will air at 8pm ET/PT)
Sunday (8pm – 9pm, ET/PT)
Tuesday (9pm – 10pm, ET/PT)

Speculation/Theories:
So instead of the usual 75 days in the house it will be more like 90 days (3 full months). I wouldn't be surprised if they brought back the 1 million dollar grand prize they had in BB6 (it was a conditional 1 mil if both pairs made it to the end which didn't end up happening). They could market BB15 as the Biggest Grand Prize, Biggest Cast, and the longest Season EVER…
Since the finale episode will be on a Wednesday to coincide with the regular eviction night the Big Brother 15 finale will be one of the following options:
June 26th to Sept 11th = 77 days
June 26th to Sept 18th = 84 days *Most likely
June 26th to Sept 25th = 91 days

IF you think you have what it takes to compete for half a million dollars, then APPLY before the May 11, 2013 deadline!
Past Big Brother Season Première / Finale Dates: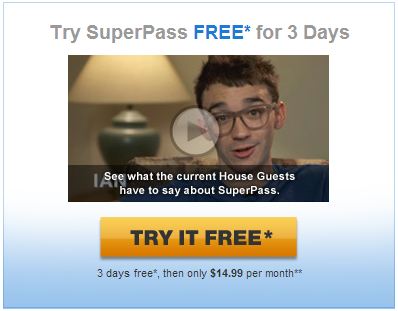 Stay connected and interact with other Big Brother Fans on our Facebook page.
And Follow: @BigBspoilers and @Dawgsbigbrother on Twitter for the most up to date spoilers.
Share it YO!!
Tweet