Big Brother 1 had Sixty-seven episodes that aired from July 5 to September 29, 2000.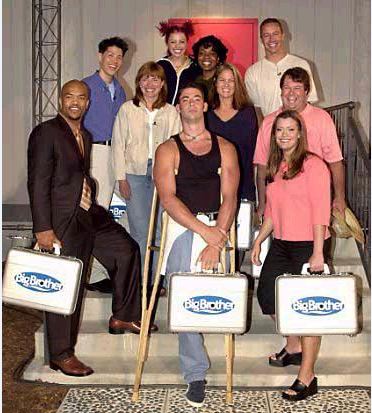 [table id=3 /]
Big Brother 1 Facts:
Live premiere episode
During the first season the show aired 6 times a week – one hour live show with 4 half hour episodes and a one hour recap episode.
The 24 hour live feeds were free to the public.
On the live eviction episodes Julie Chen was joined by Dr. Drew Pinsky & Regina Lewis
The front door exited to the outdoors where evicted houseguests were greeted by fans.
To increase dwindling ratings producer Paul Romer offered the houseguests $20,000 on the 64th day to entice someone to leave and be replaced with a more exciting houseguest. Despite upping the offer to $50,000 all of the houseguests still declined to leave the house.
Viewers hired air planes with banners to fly over the backyard to communicate with the houseguests.
A pug named Chiquita was given to the houseguests to take care of as well as chickens.