The all new cast of 14 house guests was just released today and already more and more information is beginning to surface about each of them. This season we have a wide variety of people cast to shake up the house including a transgender female, a semi-pro whistle blowing wrestler that has done Big Brother recaps, a hill-billy Asian, a professional poker player/DJ, and of course the always important models and reality wannabes.
-Post has been updated--Post has been updated--Post has been updated-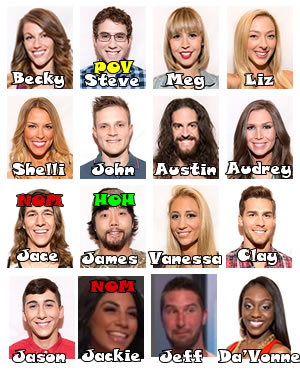 Big Brother Links
Bitchy Big Brother Blog
Big Brother attwx
Hamster Watch
Quirkydudes Archives
Big Brother Archive
Big Brother Gossip
OnlineBigBrother Forum
I Love Reality TV
Big Brother Junkies
IHateBigBrother!
Big Brother 2009
Big Brother Network
Big Brother Insider
The Big Brother Forum
yakkityyaks