The première of Big Brother Canada 3 is just under a month away and we can't wait for the new cast of house guests to be revealed and enter the house. As the March 23 première date fast approaches we're excited to learn the details of the twists the new set of house guests will endure. The newest commercials are complied in the video below and they promise we won't believe the twists coming this season.
-Post has been updated--Post has been updated-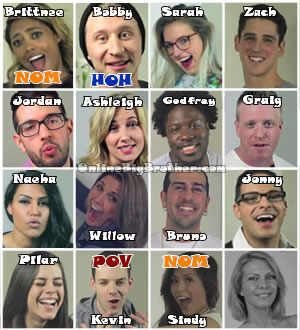 Big Brother Links
Bitchy Big Brother Blog
Big Brother attwx
Hamster Watch
Quirkydudes Archives
Big Brother Archive
Big Brother Gossip
OnlineBigBrother Forum
I Love Reality TV
Big Brother Junkies
The Reality Junkies
Big Brother Fans Blog
IHateBigBrother!
Big Brother 2009
Big Brother Network
Big Brother Insider
The Big Brother Forum
Because You're Addicted
yakkityyaks