8:23pm Have nots Austin and Liz
Austin says Clay was asking him if he thought James threw the competitions.
Liz asks why he would ask that.
Austin says Clay is nervous, "something's up"
Austin - "I'm so proud of you how did you do that it's so crazy"
Liz says no one saw her and James competing it they saw her they would all know James threw it.
-Post has been updated--Post has been updated--Post has been updated-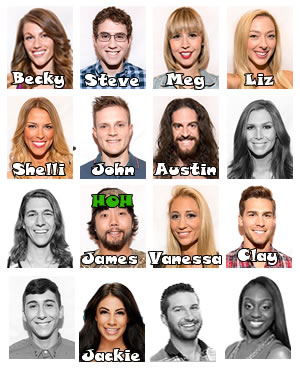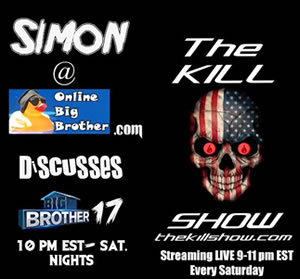 Simon from Onlinebigbrother on THE KILL show Saturdays @ 10pm
http://thekillshow.com
9-11pm
Big Brother Links
Bitchy Big Brother Blog
Big Brother attwx
Hamster Watch
Quirkydudes Archives
Big Brother Archive
Big Brother Gossip
OnlineBigBrother Forum
I Love Reality TV
Big Brother Junkies
IHateBigBrother!
Big Brother 2009
Big Brother Network
Big Brother Insider
The Big Brother Forum
yakkityyaks