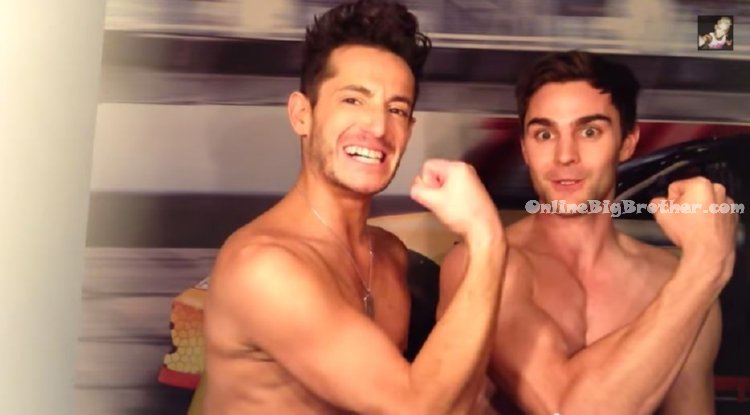 CBS just released the new cast of Big Brother 16 today and now all the digging into all of the house guest pasts begins. This is the time when we get to know the house guests before they enter the house, its our first impression of them. Whether good or bad its human nature to make snap decisions about people from our first impressions of them. Not to worry though we'll have 90 days of watching some of the new house guests creating new impressions of the cast as they battle it out for the half-million dollar grand prize. Whether it's fair or not, its a reality that new house guest Frankie Grande is well recognized. Frankie Grande's twitter alone has over half a million followers which is not an easy task to accomplish. Frankie Grande is most notably known for being Ariana Grande's brother but he also states he is an "Actor, Singer, Dancer, Producer, Director, Host, Philanthropist, Person, Personality, Youtuber, Smiler, Belieber, Arianator".
Will his notoriety help him or hurt his chances at winning big brother 16? Its no doubt that having a famous sister with close to 16 million followers on her twitter will aid Frankie in any of the Big Brother "Team America" voting, but will it hurt him inside the house? Should we just rename "Team America" to "Team Frankie"? Will the other house guests recognize him, or will he divulge his relationship with Ariana? If the other house guests suspect he has a huge voter advantage will he become target number one? Only time will tell. What do you think? Does he have an unfair advantage? Or is it like what Ian Terry said in his "Winner's Tell All" that this is what big brother is all about – People from different walks of life competing against each other and being a celebrity or knowing one is a part of regular life for some people.
congrats to my big brother on being cast in season 16 of big brother…… so proud of u / I'm a nervous wreck #bb16 you're gonna kill it

— Ariana Grande (@ArianaGrande) June 19, 2014
Watch Big Brother Live Feeds at home or on-the-go! PLUS, Early-Bird subscribers save 20%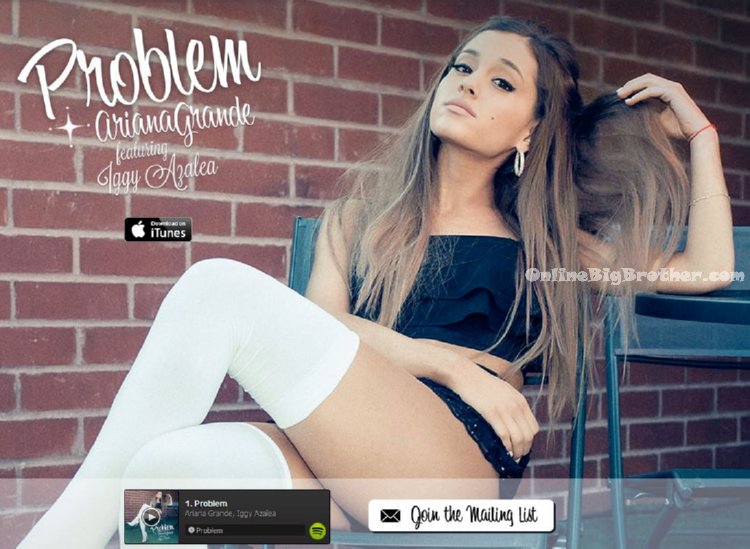 Here is Ariana's IMDB bio bio:
Ariana is a singer and lyricist. She was born in Boca Raton, Florida, to Joan Grande and Edward Butera, both of whom are of Italian descent. After growing up in Florida, She moved to Los Angeles when she received the role of Cat Valentine in Nickelodeon's 'Victorious', along with Victoria Justice and Elizabeth Gillies. Ariana's older half-brother, Frankie, is the only son of his and Ariana's mother, Joan Grande. Ariana has a love for fauna and has her own dog, Cocoa.

Ariana is most famous for her role in 'Victorious' as Cat Valentine and she now has her own Nickelodeon sitcom with Jennette McCurdy called 'Sam and Cat' which is a cross-over of two characters from 'Victorious' (Cat Valentine) and 'iCarly' (Sam Puckett). She's made music videos for some of her own songs, 'Put Your Hearts Up', 'The Way', 'Baby I', 'Right There' and 'Popular Song ft. MIKA'.
Ariana Grande music video – Problem ft. Iggy Azalea

Frankie making an announcement in Starbucks that he is in the New York Times Newspaper:

Frankie also knows Big Brother 15 Alumni Nick Uhas – In the following video they get "Topless"

Here is Frankie's youtube Channel
Recently released Big Brother 16 news:
When will the Big Brother Live Feeds begin?
The Big Brother Live Feeds Season 16 will start on June 26, 2014 at 10:00 pm (PT).
Big Brother After Dark will start June 26th @ 1am (NT).
DON'T FORGET there is less than a week left save 20% off the Live Feeds!
Save 20% if you sign up for the Big Brother Live Feeds before June 26th!
[polldaddy poll=8135554]
Check out the NEW OBB Forum https://forum.onlinebigbrother.com/
Stay connected and interact with other Big Brother Fans on our Facebook page.
And Follow: @BigBspoilers and @Dawgsbigbrother on Twitter for the most up to date spoilers.