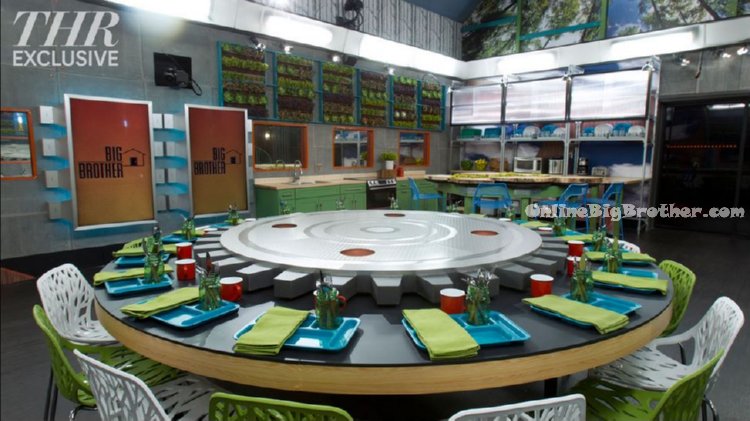 New higher quality photos of the Big Brother 16 house have been released today that show more rooms of the house and reveal more of the newly re-designed "Urban Tree House" theme. The big brother house went through extensive changes for this seasons cast including upgrading the entire camera system to high definition (HD). These upgrades will allow the 24/7 live feed watchers and the viewers of the 3 weekly episodes to view more areas of the big brother house with wider camera angles and better clarity. This seasons house features a lot more custom builds, than previous seasons houses.
Take a look at the photo above and tell us your thoughts on the two memory walls.. What does this mean?
Storey states about the memory wall:
"The Memory Wall, now two rectangular 65" LCD HD screens with key holes running on each side for the house guests. Because we're in HD, we were able to change up the technology. We will be using them not only for the house guests but we'll be putting in different games and moments from the show. It gives us a lot more flexibility."
A close up of the memory wall reveals that Big Brother 16 will have 16 house guests – There are 4 key slots on each side of the two memory walls.
In addition, there is also a living wall in the kitchen – Storey says there's a hydroponic garden that features rows of fake butter lettuces and herbs. The garden was inspired by the popular European practice – architecture and agriculture "blending together." He explains that the kitchen isn't traditional stating – "I didn't want to have the full, traditional residential-style kitchen, so we've taken the kitchen and deconstructed it."
In the living room there is a large tree sculpture made of wood and steel that stretches both levels of the house. "Behind the tree and throughout the house is a branch design, giving off the illusion that houseguests are living in a structure nestled in the sky."
Bathroom: "In the bathroom, I wanted to give a sense that you're in water and it's bubbling around you,"
Lounge room or "Hive Room": Storey talks about the honey comb room – "Every tree has a beehive and that's what this room is."
THE HAVENOT ROOM – IT's going to be a COLD SUMMER for the havenot's this season!! Big Brother 16 HAVE NOT ICE BOX ROOM!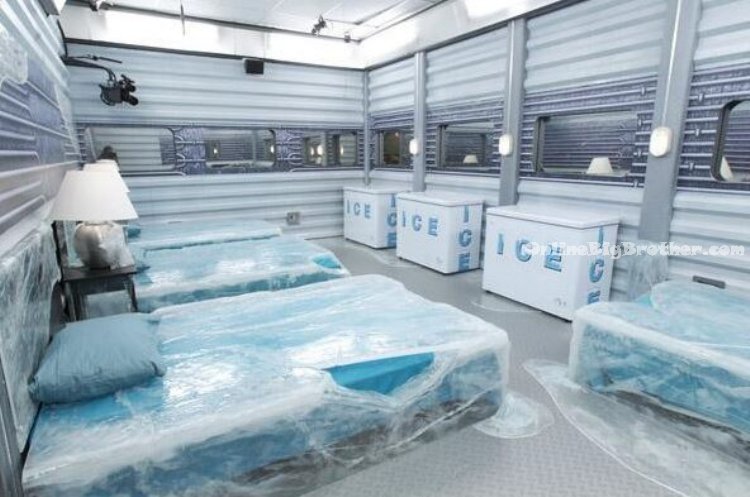 The "climbing wall" bedroom: "It's also a spelunkers' cave, just to make it look a little more interesting." They used sleeping bags instead of traditional beds, yellow cage lights, reindeer moss and mushrooms, in addition to rock-climbing gear that rests on the walls.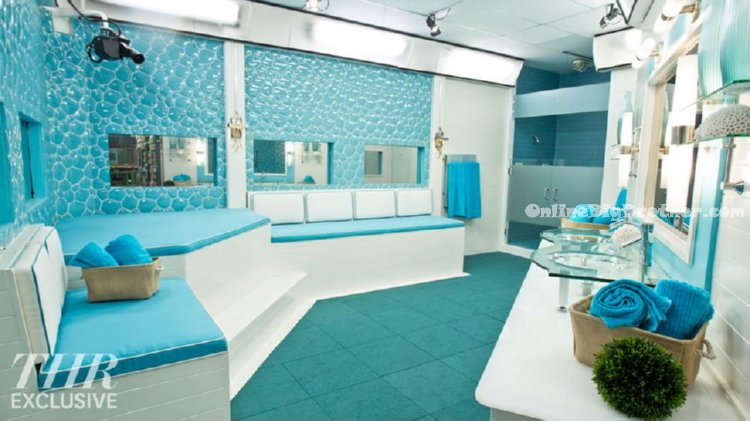 Take a look that the following two photos of the living room, there are two seats at both ends. These are apparently here "to satisfy the large number of cast members at the beginning of the season."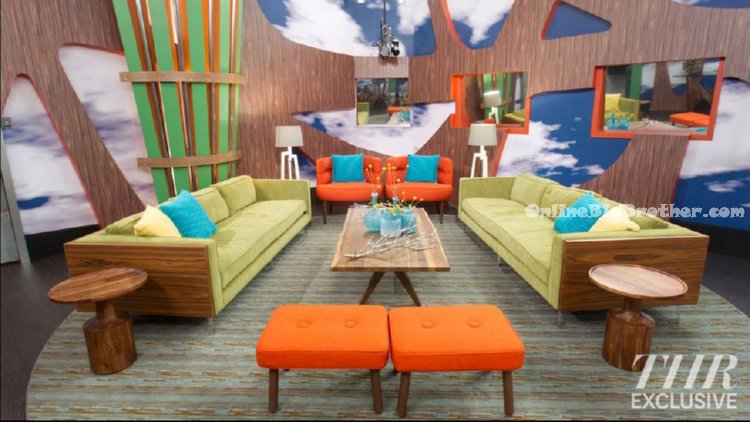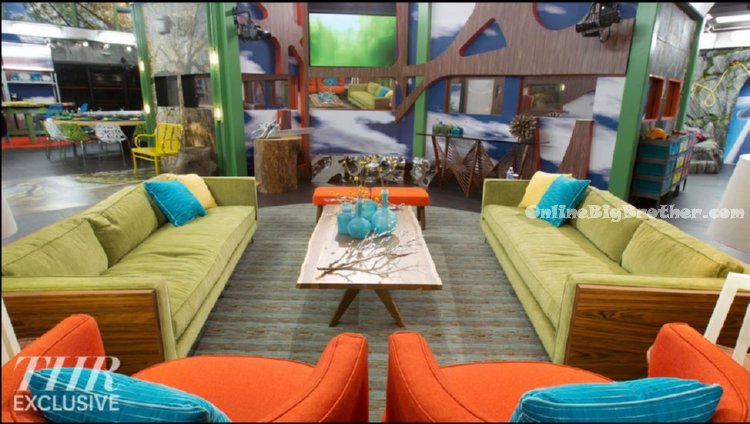 Don't forget that today on The Talk, Julie Chen will be revealing this seasons "Twisted Twist". Of course if you're not able to watch it, we'll be posting all the details!
Big Brother 16 begins with a Two-Night Première starting on Wednesday, June 25th and Thursday, June 26th.
The 3 weekly episodes air:
Sundays 8:00-9:00 PM, ET/PT (Tape)
Wednesdays 8:00-9:00 PM, ET/PT (Tape)
Thursdays 9:00–10:00 PM ET (LIVE) /PT (Delayed)
Photo Source: Hollywood Reporter

[polldaddy poll=8107095]
Stay connected and interact with other Big Brother Fans on our Facebook page.
And Follow: @BigBspoilers and @Dawgsbigbrother on Twitter for the most up to date spoilers.