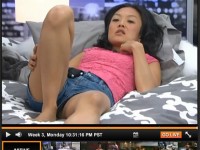 10:00pm HOH Helen and her friends
Helen talking about after she won HOH she looked at Spencer and Howard in the eye and asked them where the extra vote went.
Helen brings up how Spencer flipped his vote 2 hours before they were cast. Helen says Spencer is on the sh!t list. She feels it can go either way says she'll give anyone a second chance but if you screw her a second time I'll come back with a vengeance.
Helen "I will smear your name to the point you'll never want to show your face"
Helen told Spencer: "Play hard for that veto.. what have you done for me lately.. " (They start quoting janet jackson)
Helen keeps talking on an on. She says all the girls have their own unique strengths and the house is full of smart strong competitors.
Helen: "I would have been like.. ohh I'm the smartest person here" she adds that the comps she thought she would excel at she didn't.