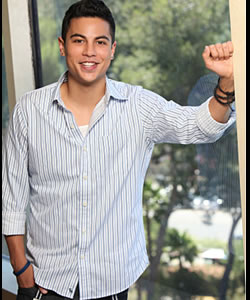 Date of Birth
April 17, 1986
Appearances:
- Various Modelling jobs (http://www.dominicphillip.com/)
Rivals:
None
Alliances:
The Regulators (
Keith Henderson
,
Cassi Colvin
Lawon Exum
)
Twitter Account:
Dominic's Twitter account
Games Stats
-HOH wins = 0
-POV Wins = 1
-Nominations = 2
-Evicted = 3rd
Dominic Briones AKA PT was the 3rd person evicted in Big Brother 13. He was partnered with Adam Poch. Early in the season Dominic, Lawon, Cassi, and Keith were the core of players against the Veterans Jeff, Jordan, Brendon, Danielle and Rachel. Dominic's group was only able to win 1 POV Competition in the first 4 week and were subsequently decimated in the first month of the show. Dominic was considered the "head of the snake" for the Regulators. Dominic will be remembered for declaring he was still a virgin on the live feeds as well as founding the least successful alliance in Big Brother History, The Regulators.
Dominic had short flirtmance with Danielle Donato and are now supposedly together a year after the show aired.