11:50am Steve comes out with the HOH camera. Julia, Vanessa and Johnny Mac head out into the backyard to take photos. Austin and Liz refuse to get up for the photos and go back to sleep. Steve wants to take the camera into the pool because it has an "underwater mode". Vanessa doesn't want to risk it. Steve says using the computer today was very strange. (HOH blog/tweets) I wanted to see if there was an internet browser because it was on wifi. Johnny Mac climbs in the dryer for a photo. They head inside. Steve complains the HOH blog hour was really draining.
-Post has been updated--Post has been updated--Post has been updated--Post has been updated-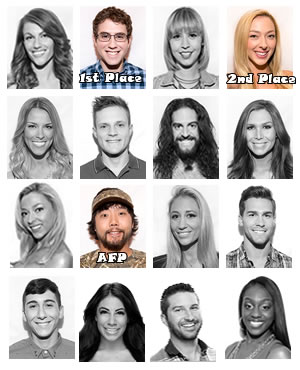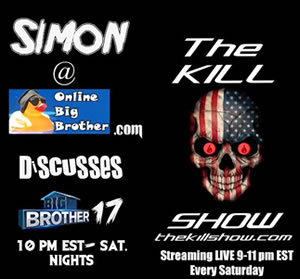 Simon from Onlinebigbrother on THE KILL show Saturdays @ 10pm
http://thekillshow.com
9-11pm
Big Brother Links
Bitchy Big Brother Blog
Big Brother attwx
Hamster Watch
Quirkydudes Archives
Big Brother Archive
Big Brother Gossip
OnlineBigBrother Forum
I Love Reality TV
Big Brother Junkies
IHateBigBrother!
Big Brother 2009
Big Brother Network
Big Brother Insider
The Big Brother Forum
yakkityyaks