The Big Brother Canada 3 première is now less than a week away and the new cast of house guests are slowly being released. Yesterday we learned the identities of the first 6 house guests and today we get to know another group of 5 new cast members. The final group of 5 Big Brother Canada 3 house guests will be revealed at the same time again tomorrow.
-Post has been updated-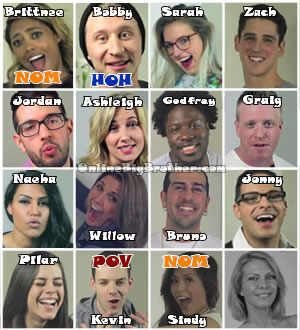 Big Brother Links
Bitchy Big Brother Blog
Big Brother attwx
Hamster Watch
Quirkydudes Archives
Big Brother Archive
Big Brother Gossip
OnlineBigBrother Forum
I Love Reality TV
Big Brother Junkies
The Reality Junkies
Big Brother Fans Blog
IHateBigBrother!
Big Brother 2009
Big Brother Network
Big Brother Insider
The Big Brother Forum
Because You're Addicted
yakkityyaks