-Post has been updated-
10:42pm Sarah and Brittnee
They agree none of their campaigning worked. Sarah brings up her conversation with Ashleigh where she said it was too early to send out Bruno. Sarah says they are working with Bruno. Sarah adds that Ashleigh "Basically" told her she would vote out Zach.
Sarah says the difference between them and the couples is they were workable with people the couples knew they had 4 + Willow and didn't want to work with anyone else.
-Post has been updated-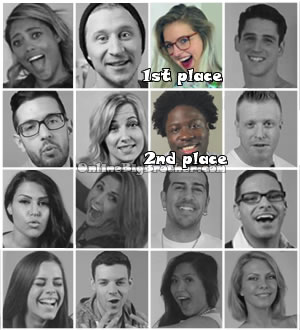 Big Brother Links
Bitchy Big Brother Blog
Big Brother attwx
Hamster Watch
Quirkydudes Archives
Big Brother Archive
Big Brother Gossip
OnlineBigBrother Forum
I Love Reality TV
Big Brother Junkies
The Reality Junkies
Big Brother Fans Blog
IHateBigBrother!
Big Brother 2009
Big Brother Network
Big Brother Insider
The Big Brother Forum
Because You're Addicted
yakkityyaks