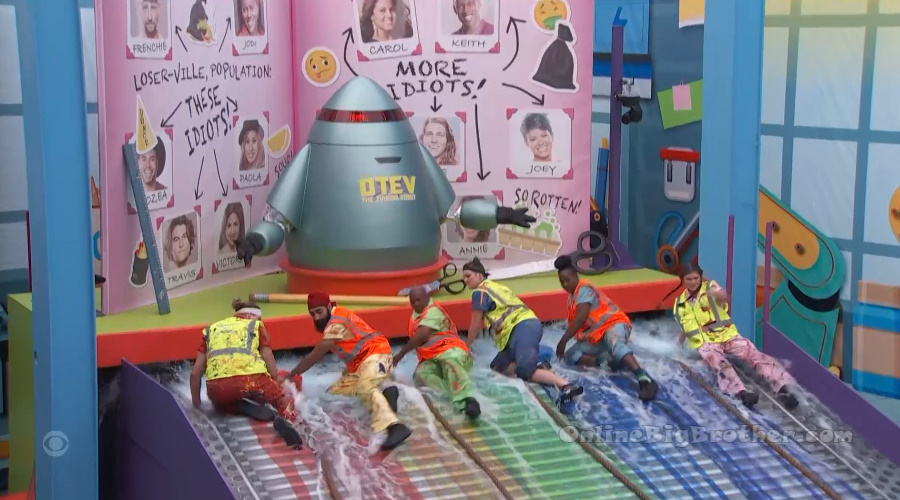 The live eviction episode leads as always with a recap of the past weeks live feeds / competitions.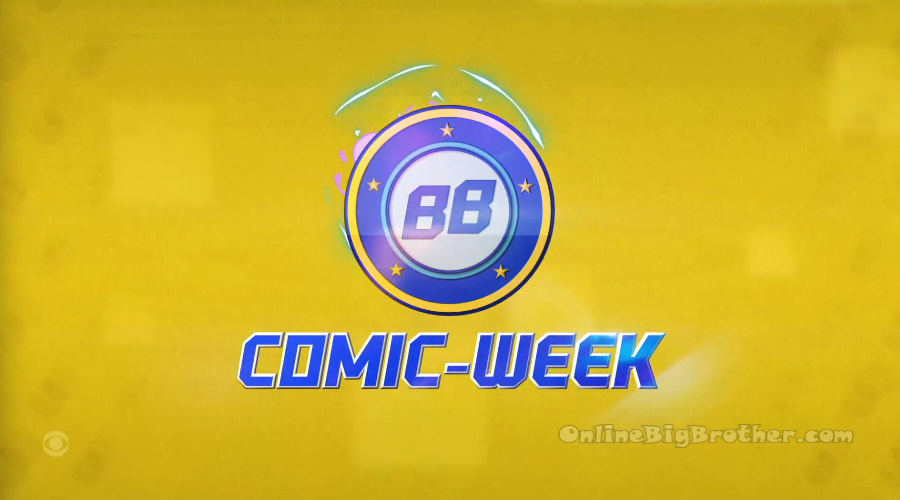 What twist will be unleashed as Comic Week begins!?
– The veto this week will obviously be the classic Comic Veto competition.
The episode then shows Jag using the veto on Felicia and Bowie Jane nominating Cameron as the replacement nominee.
Cameron – Bowie, Bowie, Bowie! You don't owe me a thing in this world but what you have shown me is your character. Bowie – Yup, and I'm proud of it. I'm not going to engage in this.
Julie – The live vote and eviction will send either Cirie or Cameron to the jury house.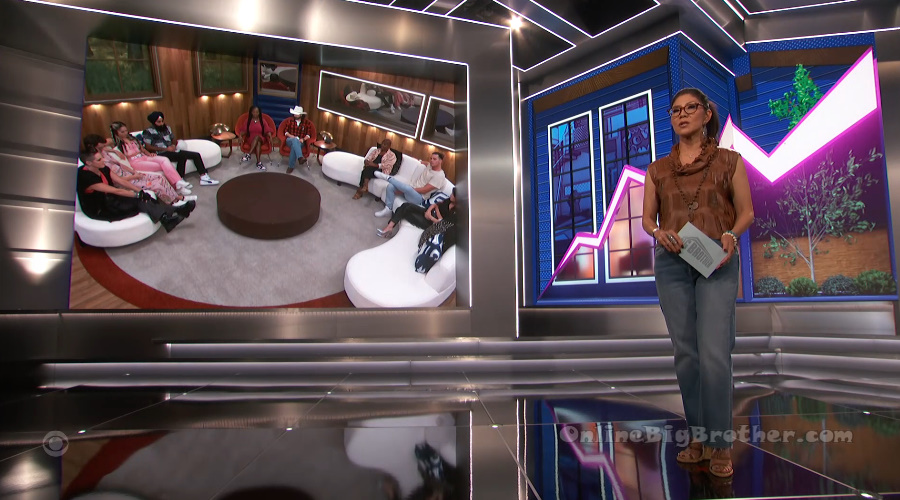 The next segment highlights how difficult it is for Matt to hear with his hearing disability. Matt comments on how pissed he is with all the whispering. On the outside no one ever ever whispers to me.
The two nominees give their eviction speeches:
Cirie – Sends her love to her family. To the house guests, thank you for 72 extraordinary days in this house I will never forget any of you.
Cameron – Sends his love to his family. Roommates, if you keep me I will be loyal to all of you. i will never vote to evict you and I will throw all the compeittions. And last but not least Cory. I love all of you.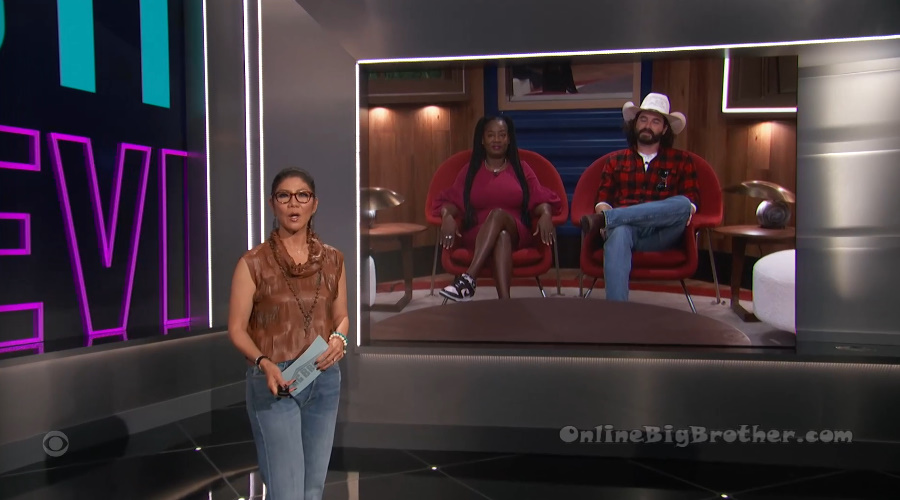 THE VOTES:
Matt votes to evict: Cameron
Blue votes to evict: Cameron
Felicia votes to evict: Cameron
Jag votes to evict: Cameron
America votes to evict: Cameron
Cory votes to evict: Cameron
Bowie Jane does not need to break a tie.
By a vote of 6 – 0, Cameron is evicted from the Big Brother 25 House for the second time!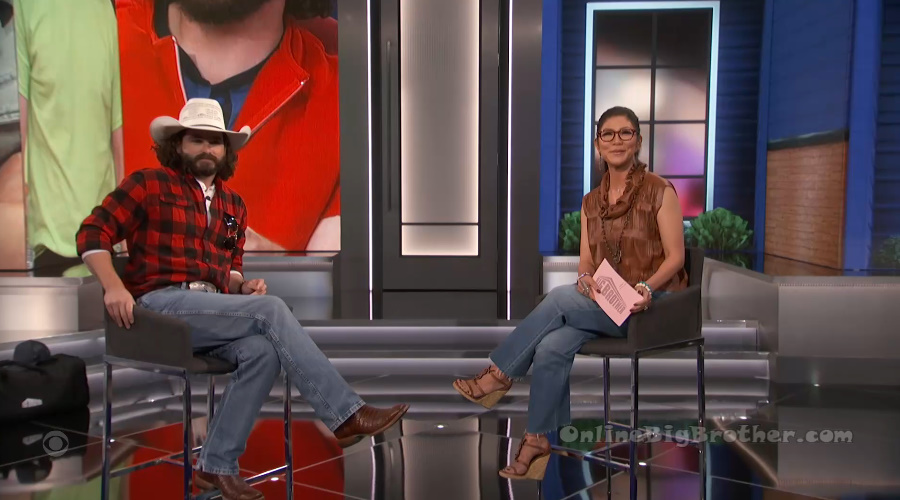 Julie – What happened?
Cameron – We need to stop meeting like this. There is a lot of space and time in that house and a lot of time to mess up. You let paranoia sneak in and you say the wrong thing to the wrong person and you're done. This week is all on me.
Julie – who do you feel most betrayed by? Cameron – honestly myself.
Julie – why do you think you couldn't find any loyalty.
Cameron – I was a big competitor and probably talked to much
Julie – if you could play this all over again what would you do?
Cameron – I would do a lot of things differently. I would take words from Cirie and say that you don't have to tell everyone everything.
Julie – you are the first of seven jury members.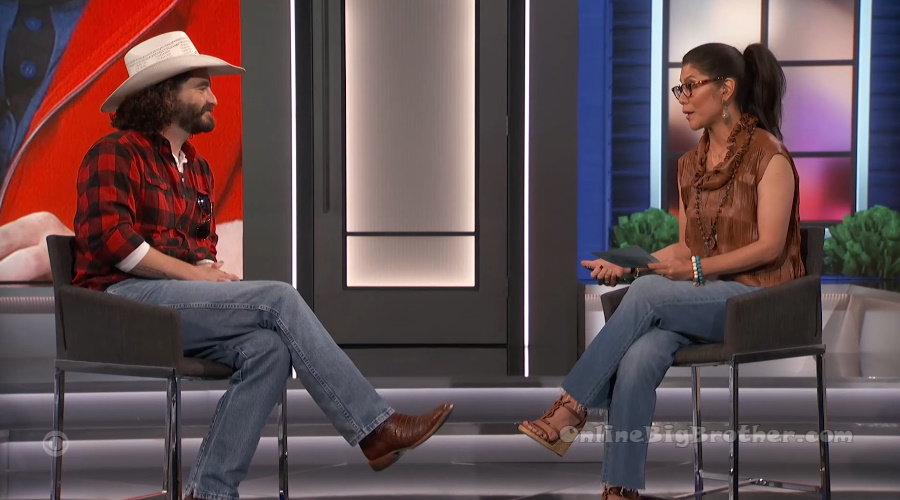 Julie announces:
BB Comic Week is about to unleash SUPERPOWERS throughout the week.
Sunday: Power of Invisibility shields HOH identity
Tuesday: Power of Multiplicity has veto holder seeing double
Thursday: live eviction where the second house guests be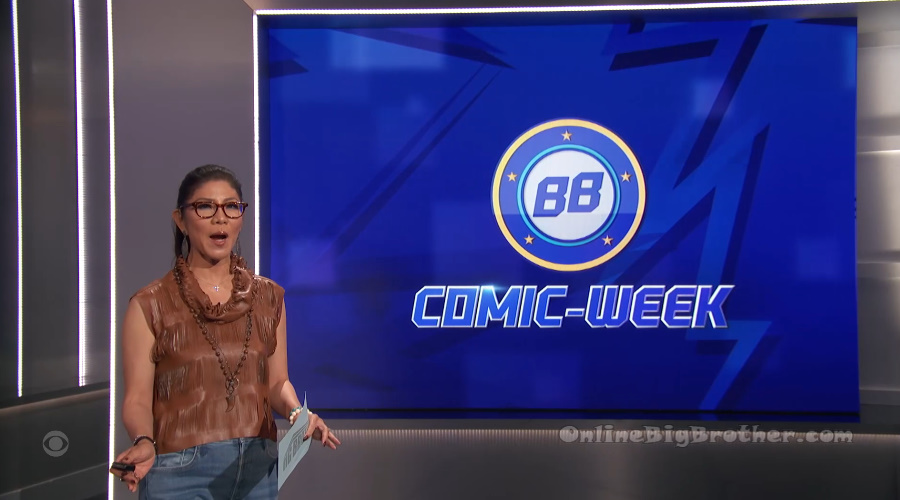 The house guests run up to the HOH room to find: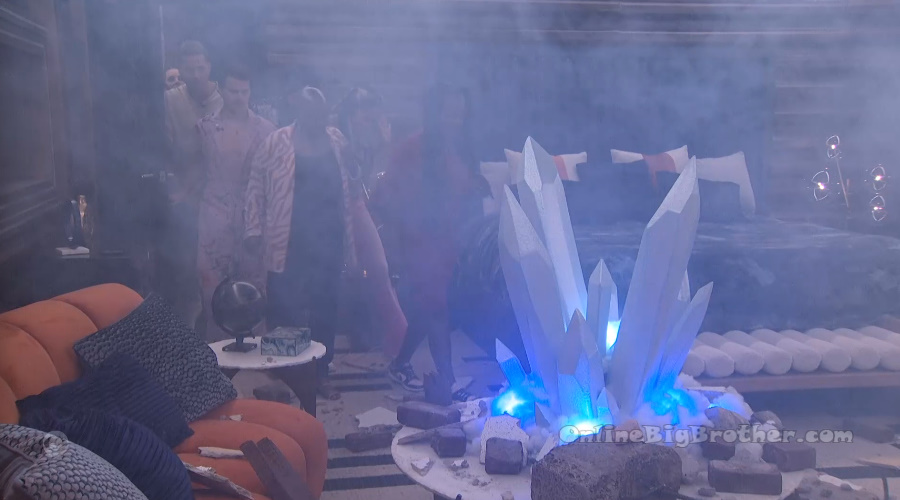 THE HOH Competition hadn't started yet by the end of the episode so it will likely start now that the episode is over. We will learn who is the next head of household when the live feeds return….
10:32pm The feeds are still blocked..
11:06pm Still nothing..
12:15am Nothing yet..
1:03am No feeds for you…
1:41am Nothing
2:28am The feeds return
What to leave a TIP? Any amount is greatly appreciated!
Tips go directly to pay the site costs associated with running this site.
Thank you in advance!