-Post has been updated-
9am - 10:20am Big Brother starts waking up the house guests. The house guests are getting ready for the day. Ashleigh comments that she had to get ready and look like she did yesterday (For the diary room). In the bathroom - Brittnee and Pili are doing their makeup. Brittnee says I hope they don't have havenots any more. And no more stupid twists. I can't really say stupid because they've been good for me. Sarah talks about the Shomi movie she watched last night "Magnolia". Sarah says that Brad Pitt's character .. you know those guys that write books on how to tame women and how to like the rules to get women.
-Post has been updated--Post has been updated--Post has been updated--Post has been updated-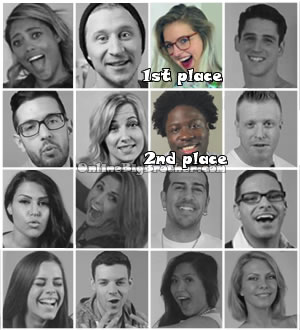 Big Brother Links
Bitchy Big Brother Blog
Big Brother attwx
Hamster Watch
Quirkydudes Archives
Big Brother Archive
Big Brother Gossip
OnlineBigBrother Forum
I Love Reality TV
Big Brother Junkies
The Reality Junkies
Big Brother Fans Blog
IHateBigBrother!
Big Brother 2009
Big Brother Network
Big Brother Insider
The Big Brother Forum
Because You're Addicted
yakkityyaks