Quick Big Brother Spoilers
Head of Household: Jag
Nominees: America and Blue
POV Players: Blue, America, Jag, Matt, Felicia, Bowie
POV Winner: Jag
Veto Ceremony: Veto was not used.
Havenots: ?
Lock your ranks in before midnight
The Situation: Blue is the target this week. No Flip in sight.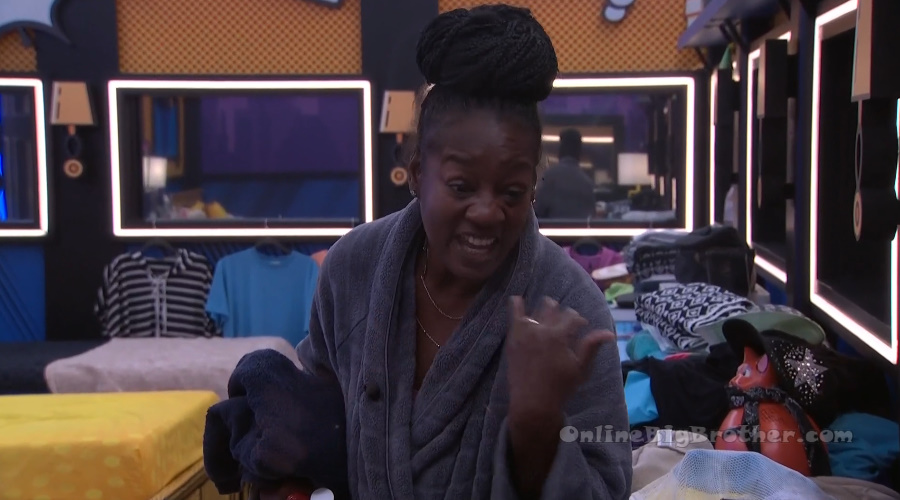 7pm Comic Bedroom – Matt and Cirie.
Cirie – I know she is lying but he didn't tell me until today… everything that she said. Matt – everything? Cirie – yeah. So he don't believe her at all. Matt – okay good. Cirie – she played herself. At first she was like Cirie, Cirie, Cirie and then when I said okay lets do it unanimous then she was like well I can't because of my spirit. And now she goes back to okay I can do unanimous because of what Bowie said. Matt – because she thought it would benefit me. Cirie – so he don't believe anything she says. Matt – I am not telling her sh*t! Cirie – NOTHING!! NOTHING!!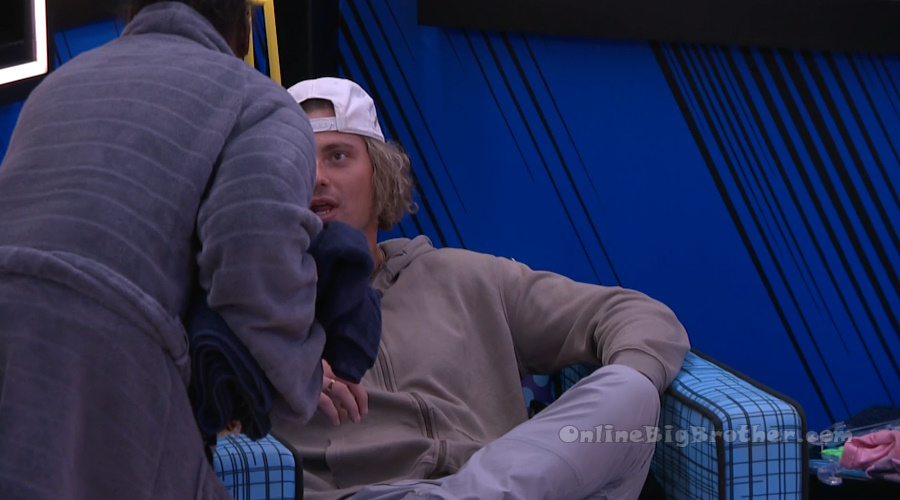 Bathroom – Cirie and Matt.
Cirie – Now I have to BEAT Felicia tomorrow. I can't have her win or America win. Matt – I know, those two can't win which is fine. Cirie – she told Bowie that she would put me up. I don't want her putting you up either so I got to win! I don't think she will do it. I think America and Bowie .. I know I'm good. I am going to tell her I let Jag take you down last time and I stayed on the block so help me out and just be a pawn for me. Please.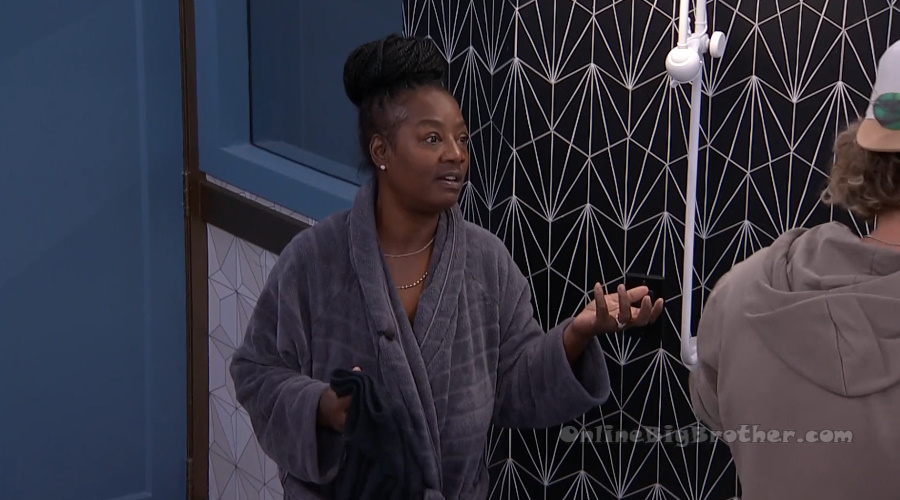 7:40pm Comic Bedroom – Cirie and Felicia.
Felicia – a part of me feels like for as much as we know Blue is a threat, she deserves to be here … more than this girl (America) right here. Cirie – well you got no control over it. Felicia – I know. Cirie – we have no control over it. Felicia – I could win HOH and put up Matt and Jag. Its like if you guys can play that road and just knock out somebody you supposed to be partnered with .. she's been rolling with you since the beginning. And I know I need to watch out.. its like well.. I know we had a plan but we had to take advantage of the opportunity. We need one of you to be gone. Don't really matter which one. Cirie – that's crazy, she is going to be so upset. Felicia – Mmmhmmm.. so upset. She going to do like America did last week. Cirie – Or like Bowie Jane when she knew ahead of time. It will be just like Bowie Jane. She trusts her people, that's why she is going to be so upset. Like you said she's been with them since the beginning. Felicia – so they're the last two she would have expected her to do her that way. Cirie – its like me and you. Like I would be like what!?? That is why she is so trusting of them because she ride with them. Felicia – Matt and Jag.. even though they don't want to be the ones to put each other up .. if someone else does it are they going to be upset.. HELL NO! You can't make me believe that! Inside they're going to be screaming because they're going to see themselves going all the way to the end because they figure they got out their biggest competition.. each other! Cirie – is friendship more.. what's more important to them. Friendship and Game. Felicia – I still say when push come to shove the game will become more important when they get closer the the 750K.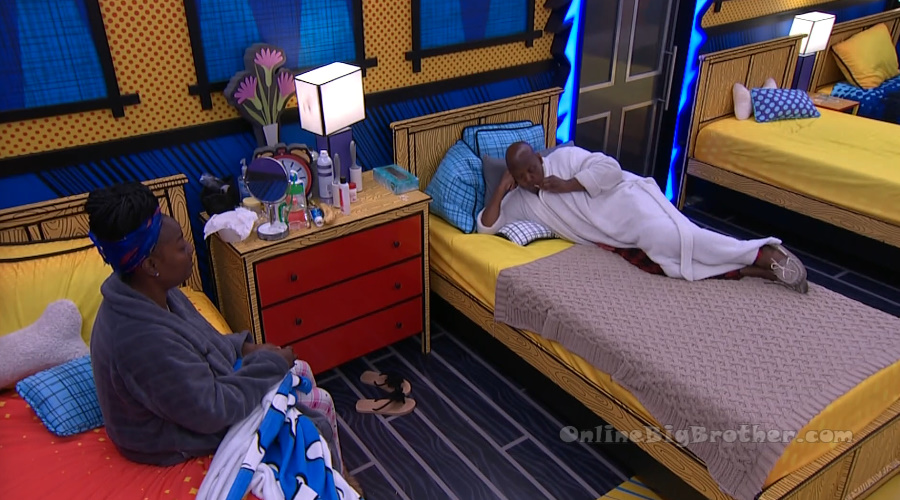 7:50pm The house guests are sitting around chatting about random things.
8pm – 8:18pm Comic Bedroom – Matt and Cirie.
Matt – just got to be ready when it comes. Cirie – Felicia says she is going to vote 4 too. Matt – she can play games and find out. She can f**k around and find out. I hope she does actually. I hope she does that. But then that just makes it obvious. Cirie – I want it to be over with! Felicia joins them. The chat about random things. Cirie leaves. Felicia – Oh I want to win this HOH so bad! Matt – I wonder what it will be though. Felicia – the worst thing that could happen next week is if Bowie Jane wins. She is putting up me and Cirie. Matt – it will either be me and Jag or you and Cirie. We just can't let her win.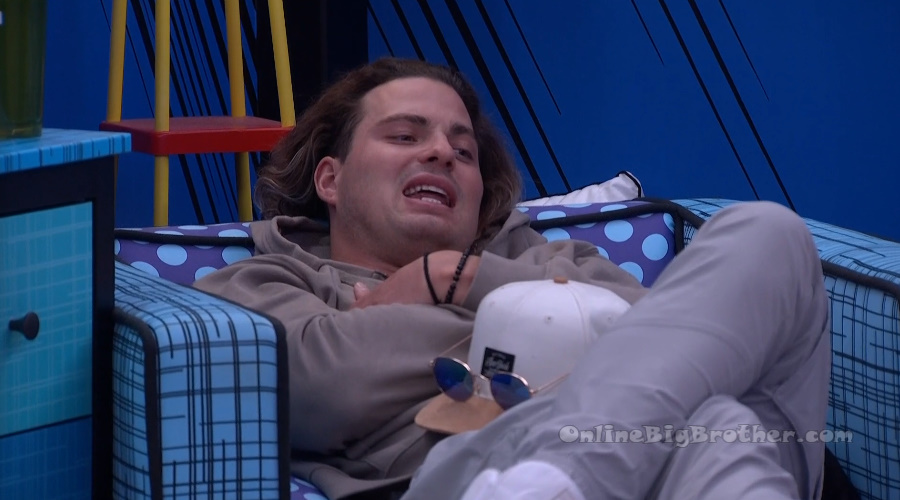 8:22pm Comic Bedroom – Felicia, Jag and Matt
Felicia – Maybe you let Bowie Jane win the first HOH? Jag – for the double? Because she takes a shot at America? Felicia – yeah she takes a shot at America. And then she can't play in the second one. Jag – WAIT! Now we're cooking! Felicia – now we're cooking! Jag – Bowie is for sure taking a shot at America. BUT we can't let America win. Felicia – I know. Jag – so get America out and then.. Because then its all four of us in the next HOH. That's 100% chance that we survive. Matt – we'll have Halloween now. They laugh. Jag – Ya'll have been cooking in here! Felicia – we in here cooking! Jag – all of us playing in the next HOH is perfect because it doesn't matter who wins.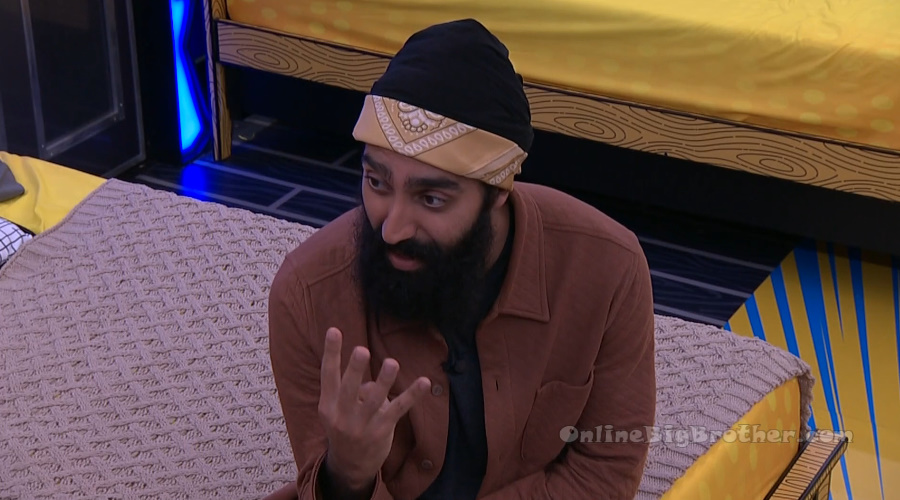 8:46pm Bedroom – America and Bowie
America – Jag just came out .. he said that Felicia is on board now. Its going to be 4 – 0. Bowie – Okay good! America – allegedly. Bowie – I think that's better. No time for funny business. America – you're telling me! I really hope we win tomorrow too. Its 3 against 2 .. Bowie – wait, who's playing again? America – You, me and Matt .. Cirie and Felicia. Bowie – that's crazy 1 in 5 chances of winning. America – 20%!
9:14pm Bathroom – Bowie and Matt.
Matt – So they want to play in the comp .. the second comp. Bowie – are you sure? Matt – yes. They're like sold! When I told Cirie she was like yes! Felicia isn't going to win the second comp. Bowie – no. Matt – She is going to let you win it. Bowie – is this real? So I'm going to win the first one? Matt – yeah, and Me and Jag win the second one. Bowie – PERFECT! Matt – its not going to be a quiz, its going to be movement. Bowie – so we'll vote Felicia out? Matt – we'll vote America out. Bowie – oh I see. Matt – you can put up whoever else you want. Then we play the second comp and we put Felicia up. Bowie – okay. I'll have to say to America.. that I need a pawn next to Felicia. Matt – yeah.. don't even say that now. Bowie – no no no .. that would be awkward. If you win the first one, me and Jag will definitely win the second one. You're not supposed to know that we're throwing it to you because then she will get suspicious. Bowie – no, right. okay! Good work. Matt – I just thought of it off the batt.
9:44pm Bedroom – Blue and Jag lock toes… Jag – that sh*t just slid right in! Felicia – How do you even do that? I've never seen someone do that before! That is so disgusting!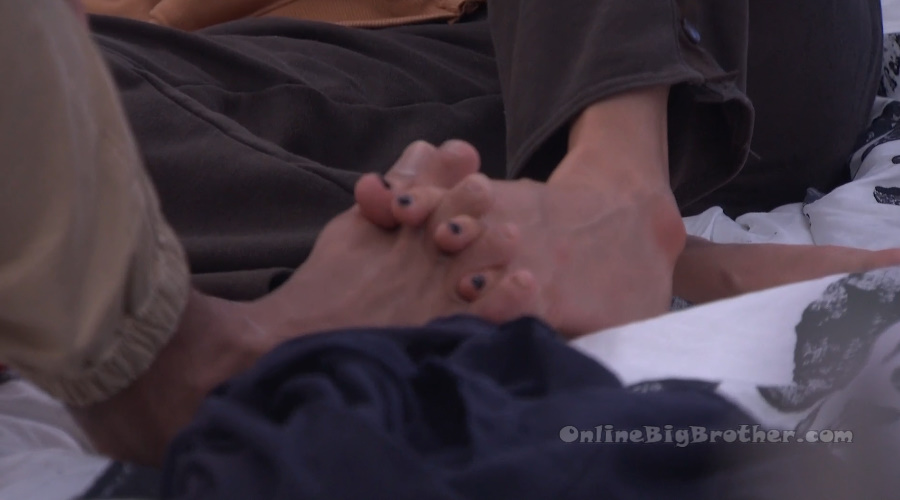 10:13pm Cleaning for tomorrows show. Jag to Matt – that's fire the plan. Matt – yeah.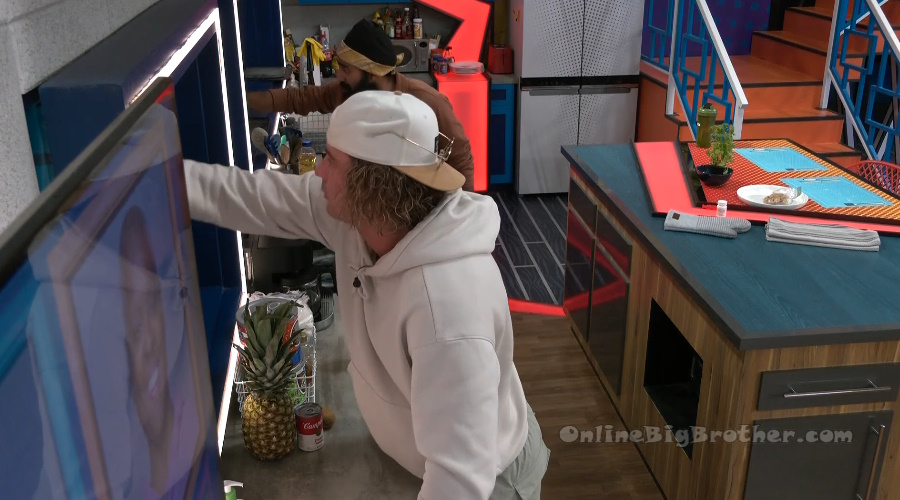 10:44pm HOH room – Matt and Jag studying the days / events of the season. Bowie joins them and they quickly chat about the double eviction. Jag – just be in the zone to win! Bowie – yeah.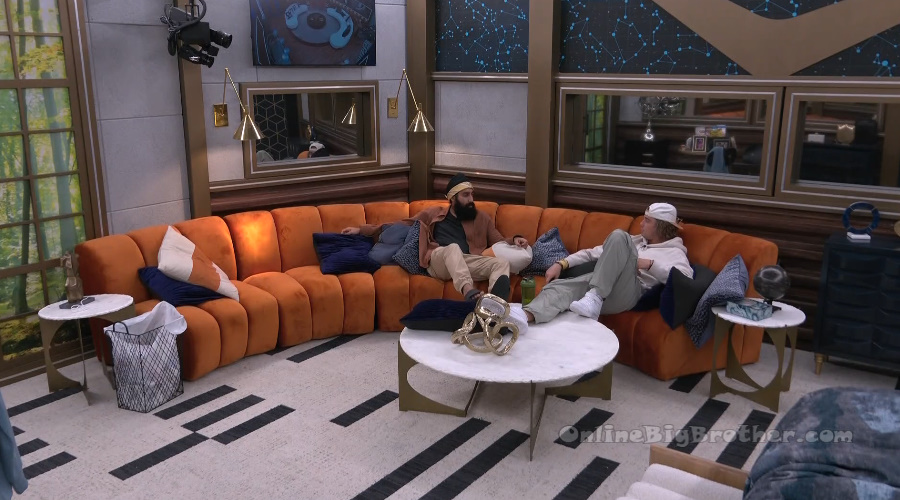 12am All the house guests are sleeping.
What to leave a TIP? Any amount is greatly appreciated!
Tips go directly to pay the site costs associated with running this site.
Thank you in advance!