-Post has been updated-
9:54pm HOh Caleb and Cody
Caleb wants to tell Frankie he's going home. Cody says he doesn't care either way. Caleb tells him the reason Frankie is getting evicted it because he was throwing them under the bus earlier in the game. "If had never done anything to me at all this game would have ended up a little different... see ya you screwed me go"
Cody - he played his game and he only cared about himself. .
Cody adds when Frankie knew he couldn't keep playing by himself that is when he started in on the loyalty with the guys.
-Post has been updated--Post has been updated--Post has been updated--Post has been updated-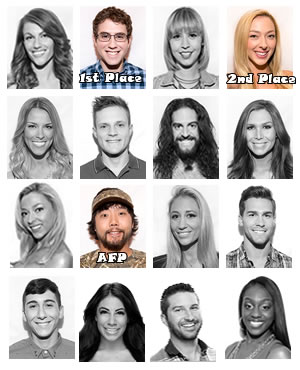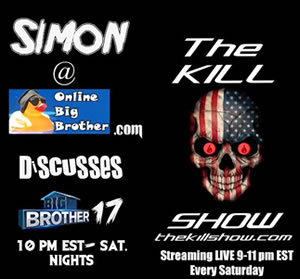 Simon from Onlinebigbrother on THE KILL show Saturdays @ 10pm
http://thekillshow.com
9-11pm
Big Brother Links
Bitchy Big Brother Blog
Big Brother attwx
Hamster Watch
Quirkydudes Archives
Big Brother Archive
Big Brother Gossip
OnlineBigBrother Forum
I Love Reality TV
Big Brother Junkies
IHateBigBrother!
Big Brother 2009
Big Brother Network
Big Brother Insider
The Big Brother Forum
yakkityyaks