12:45am Derrick wakes up and heads into the bathroom. On the way back he runs into Frankie. Derrick says its not happening (sleeping). Frankie points at Victoria getting up too and agrees. Derrick says he tried but couldn't fall asleep. Derrick heads outside. Victoria heads outside right behind him. Victoria asks why did he wake up. Derrick says why are you so concerned with him? Frankie joins them. Big Brother blocks the feeds. Derrick is talking to Victoria alone in the backyard. He tells her that she has to be careful.
-Post has been updated--Post has been updated--Post has been updated--Post has been updated-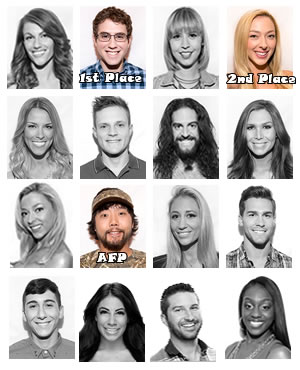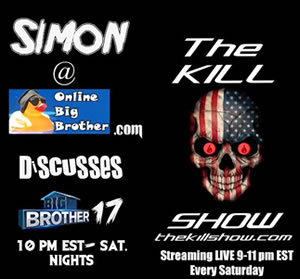 Simon from Onlinebigbrother on THE KILL show Saturdays @ 10pm
http://thekillshow.com
9-11pm
Big Brother Links
Bitchy Big Brother Blog
Big Brother attwx
Hamster Watch
Quirkydudes Archives
Big Brother Archive
Big Brother Gossip
OnlineBigBrother Forum
I Love Reality TV
Big Brother Junkies
IHateBigBrother!
Big Brother 2009
Big Brother Network
Big Brother Insider
The Big Brother Forum
yakkityyaks