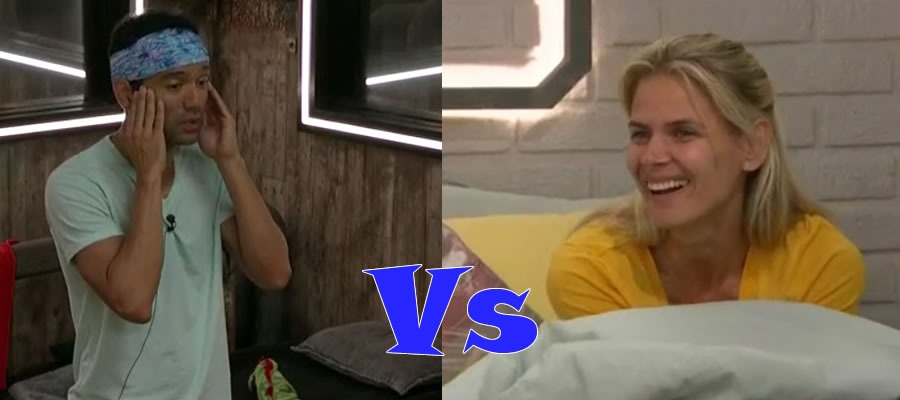 The first week of Big Brother 22 Allstars. I want to say it was EXPLOSIVE and the best week one of all time but it wasn't. I give CBS 3 Enzo Yo's for giving us this first week of feeds it was nice to watch. I give No Enzo yo's to the pre gaming which is turning this into BB16. It's only week 1 so no need to get too worried.
This is how the week went down
First, you had Cody winning the head of household competition his initial nominations were going to Kaysar and Janelle. These two silverbacks got a whiff of what was happening and decide to play in the safety suite competition. Kaysar ends up winning and using the plus one on Janelle keeping them both safe for this week. Janelle had to wear a star costume as a punishment.
Around this time Memphis and Cody magically developed an alliance final 2, ride or die, all the way bro. Out of nowhere, they had a fairly detailed plan on how they will construct their group.  NicoleF is also is with Cody and this group.
Cody picks Keesha and Kevin as his nominations with the target being Keesha. His real reason is she was close to Kaysar/Janelle and is a easy nom. She didn't really talk to anyone. The veto is played and Enzo comes out on top riding that banana. He of course decides not to use the veto and the nominations stay the same. Essentially Janelle and Kaysar do all the campaigning for Keesha early on but soon realize that it's a lost cause. Keesha is done for.
There's really too many alliances going on right now. I would like to say there are players that have a good read on the house but at this stage, everyone is coming up with some ridiculous theories about who is working with whom.
Results from the show
Keesha – it has been great to be here with you guys.. Ugh I'm always so emotional… It's been amazing.. umm ..
Kevin – Alfonzo I love you and look forward to another 20 years with you
The Vote
David Votes to Evict Keesha
Nicole Votes to Evict Keesha
Ian Votes to Evict Keesha
NicoleF Votes to Evict Keesha
Tyler Votes to Evict Keesha
Christmas Votes to Evict Keesha
Kaysar Votes to Evict Keesha
Bayleigh Votes to Evict Keesha
Da'Vonne Votes to Evict Keesha
Janelle Votes to Evict Keesha
Enzo Votes to Evict Keesha
Dani Votes to Evict Keesha
Memphis Votes to Evict Keesha

Keesha is evicted 13-0
Head of Household Big Brother Watch Party
Q1: Kaysar and David out
Q2: Enzo and Dani out
Q3: NicF and Christmas out
Q4: Kevin out
Q5: Janelle and Ian out
Q6: Memphis is the new Head of Household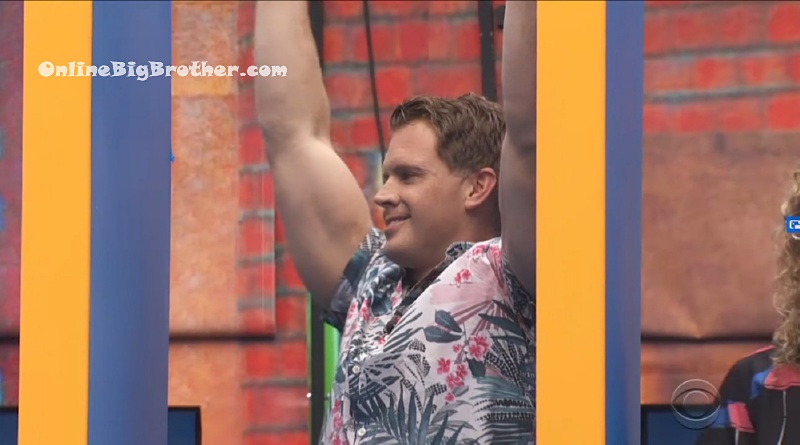 Memphis – First time.. first time ever