This was a fun week in the Big Brother house. It started with Whitney getting evicted and DerekX winning the Head of Household. He's pretty clear that his target is going to be Christian. His plan was to Backdoor Christian by putting up Sarah Beth and Britini. The veto is played and Britini pulls out the win. At this point DerekX is thinking – Do I take out Christian or do I put up BIGD and let the house decide? He sticks to his original plan and puts the player with a 56% win record on the block during the Power of Veto Ceremony. The votes on Monday were 7-2 against Christian with little prospect of it changing until……
Tiffany's madness
The Begining
For the last two weeks, Tiffany has been on the warpath against Sarah Beth. From my observations, Tiffany was smitten with Kyland. Sarah Beth and Kyland have been getting closer and closer something like a snugglemance. Tiffany came up with all sorts of theories about SB to turn the house against her. For the most part, It worked!
The background
Right after the Veto Ceremony Christian and Alyssa "corner" Britini asking for her vote. She said yes but in reality, it was no. Early Wednesday morning (2 am) Tiffany confronts the Jokers telling Britini she has to tell Christian she's not voting for him to stay. If Britini wouldn't do it then Tiffany will do it for her. This did not go down well with the Jokers. Around 4 am Kyland drives the wedge deeper suggesting to Azah that "she [Tiffany] is looking to be Alyssa's second choice for a jury vote." When the Jokers wake up on Wednesday they are STEAMING mad. Azah and Df are ready to go to war with Tiffany cookout or not.
The Attempted Flip
As if the rift between Tiff and the Jokers wasn't enough at around 4 pm on Wednesday Tiffany has the idea to try and flip the house to keep Christian and evict Sarah Beth. She consults with Xavier who was always voting for Christian to stay. He's onboard. Xavier goes to work on DF and Tiff works on Claire. Xavier doesn't have any luck but Tiffany gets Claire to agree. They figure they have 4 votes locked to evict Sarah Beth, Alyssa, Tiffany, Claire, Xavier. All they need is one more. The decision is to work on Britini the weak link. They call her into the HOH to strong-arm her.
The Blow-up
Christian is sent to go pull Britini into the HOH where Claire and Tiffany are going to flip her vote. DF and Azah will have none of this "Bullying and Manipulation" they storm in to protect Britini. A fight ensues which is blocked from feeds. Tiffany and Df/Azah are full on pissed at each other. By 6 pm on Wednesday the flip is dead with Xavier telling Tiffany they have to vote out to evict Christian 7-2 to save the cookout. She agrees and the flip dies.
The Damage
Hard to tell right now exactly how much damage this did to Tiffany's game but it's most likely substantial. Brit, Df, and Azah are both done with Tiffany. Hannah and DX all witnessed Tiffany's frantic attempts to force a flip and have to be questioning her loyalty to them. Kyland is already on a war footing against her. He now can use this as ammunition to take her down.
All in all, she got drunk on power. Being in such a commanding position for so many weeks made her think she could do anything.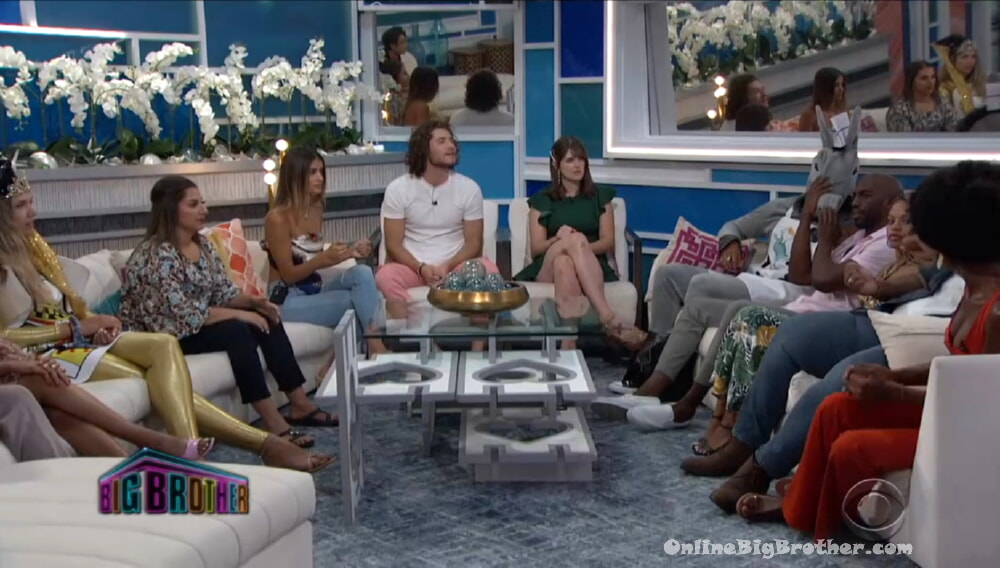 Results From The Live Show
Hannah Votes to Evict Christian
Kyland Votes to Evict Christian
Xavier Votes to Evict Sarah Beth
Alyssa Votes to Evict Sarah Beth
Brit Votes to Evict Christian
DF e-Vote to Evict Christian
Tiffany Votes to Evict Christian
Claire Votes to Evict Christian
Azah Votes to Evict Christian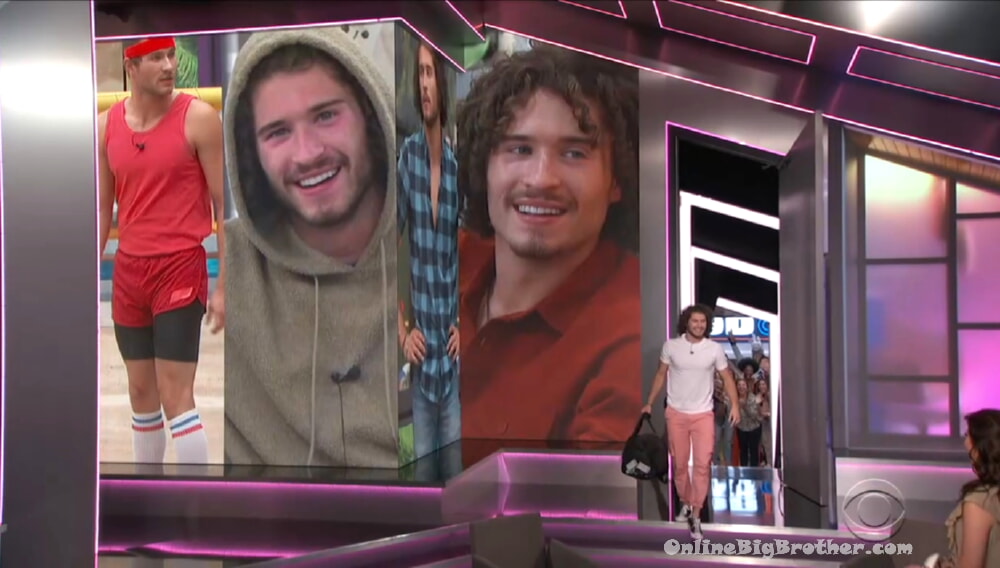 Christian is evicted
Everyone has reached at least Jury.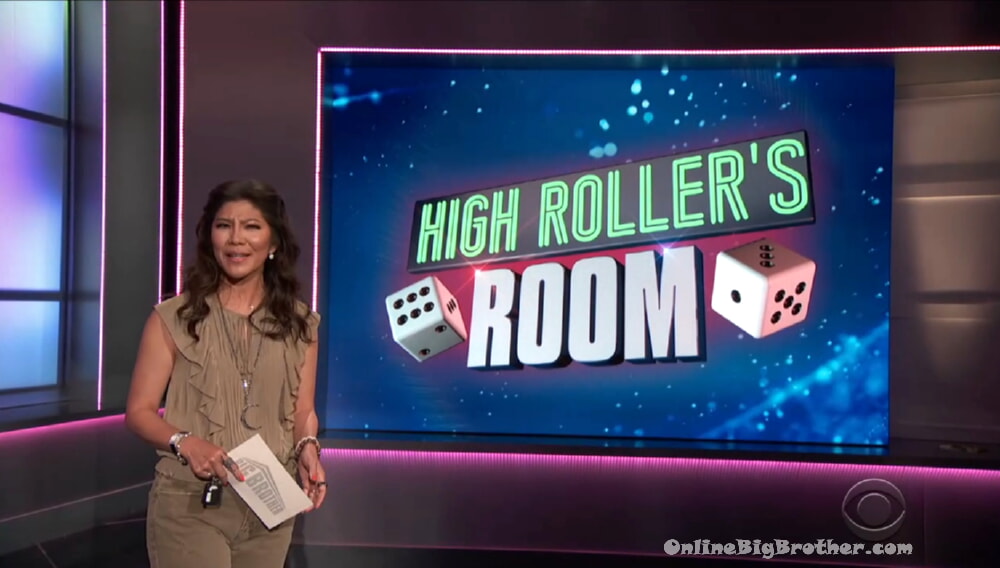 Fan Vote Twist Details
New room opens up the High Rollers Room
Three unique BB casino games and three game-changing powers
Game-CHanging powers like – Take yourself off the block, Win a second veto or win the ultimate power
You need BB bucks to play for the powers. America votes to give you BB bucks
Top 3 votes = $100, next 3 = $75, everyone else gets $50
You can use the bucks to play for a power. The bigger the power the more expensive the game. You can bank your money for a more powerful power later in the game.
Rules from CBS can be found here
Head of Household Competition:
Kyland wins