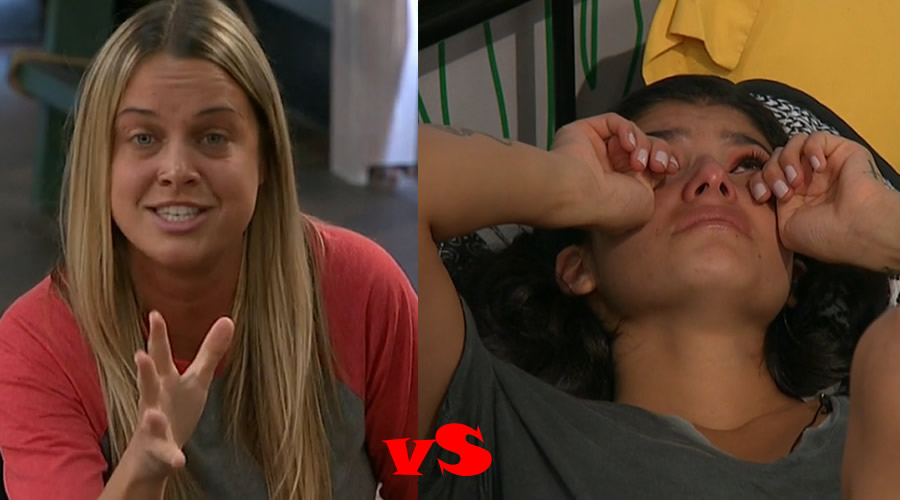 Every week we get so close to Christie being evicted, This was the closest yet. I truly thought this was going to be the week. At least there will be no lack of funny faces in posts to come and plenty of CHOMPING.
Last week ended with Kat being evicted. Jackson went on to win the Slip n Slide Head of Household competition. From the moment he won the HOH it was clear Christie was going to be nominated and he wanted her out. Jackson spent considerable time talking to the other players securing the votes to evict Christie. It's no surprise he ends up nominating her with Sis. The power of Veto is played and Jackson pulls out the win . Jackson doesn't take Christie's deal. He does not use the veto keeping Christie/Sis on the block.
Christie melts down plenty of times. The entire week was her crying. After the veto wasn't played her campaigning focuses on destroying Nick's game. Happening during Taco Tuesday Nick and Christie battle it out. Wednesday in the early evening after what I assume is long hours in the Diary room. Holly and Jackson start thinking of keeping Christie. They make a deal and decide to "work together" Christie won't put them up and they will break a tie in her favour. Some reason for their flip – She's a bigger target in the house, She's after Nick, she loves the game, respect, Nick is the puppetmaster, Nick will go after her, Safety, love..  etc etc.
Nick tells Sis before the Live show that she's going to be evicted she has a mini-meltdown before feeds go down.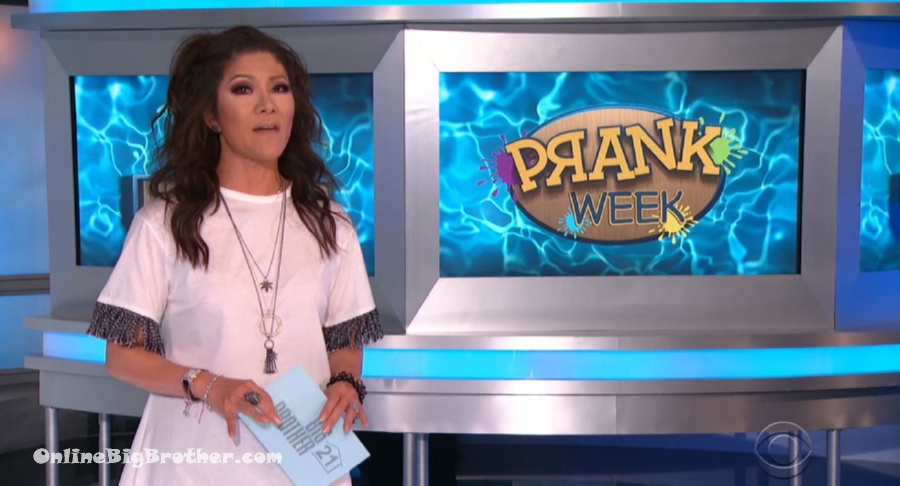 America's Prankster
Everything you need to know about the twist can be found here to Vote click here
A summary of the twist
America's Prankster Vote Description: During the Voting Period, viewers of the Big Brother 21 television program will be asked to interact with the show by voting for a Houseguest they want to see become America's Prankster via the platform stated below. The eligible Houseguest who receives the most votes during the Voting Period will be named America's Prankster, and will be given the power to secretly control one nominee for eviction during the applicable week, by selecting one nominee at the Nomination Ceremony. America's Prankster will also choose a replacement nominee if their original nominee is vetoed during the Veto Meeting. Evicted Houseguests and the current Head of Household of the applicable week are not eligible to receive votes in the Program. Viewers will vote via the BB Web Site. There is a maximum of ten (10) votes per registered user during the Voting Period.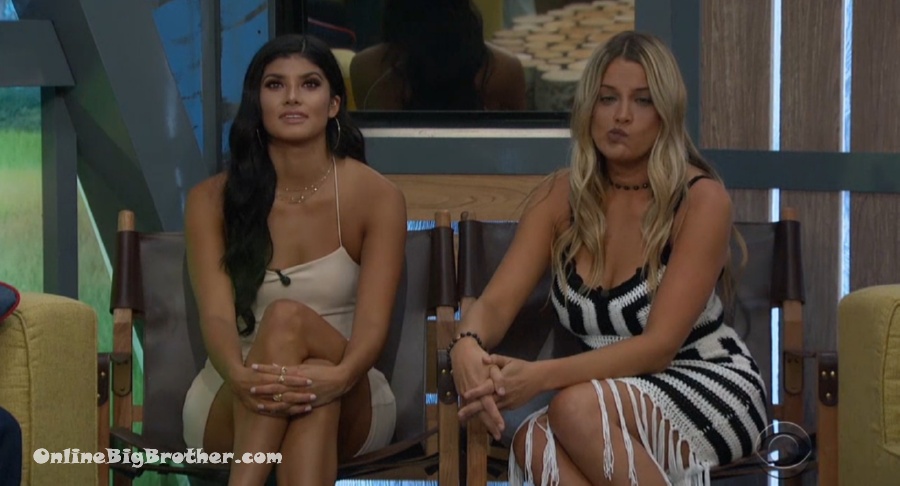 Results from the show
SIS – mom dad I love you. I'm athlete competes, loyal, stay true to who I am. Respect
Christie – challenging experience.. I adore everyone one of your souls. I love this game. My word. making deals keeping deals. My truth and authenticity
Jessica Votes to evict Sis
Nick Votes to evict Christie
Tommy Votes to evict Sis
Holly Votes to evict Sis
Nicole Votes to evict Sis
Cliff Votes to evict Sis
Sis Evicted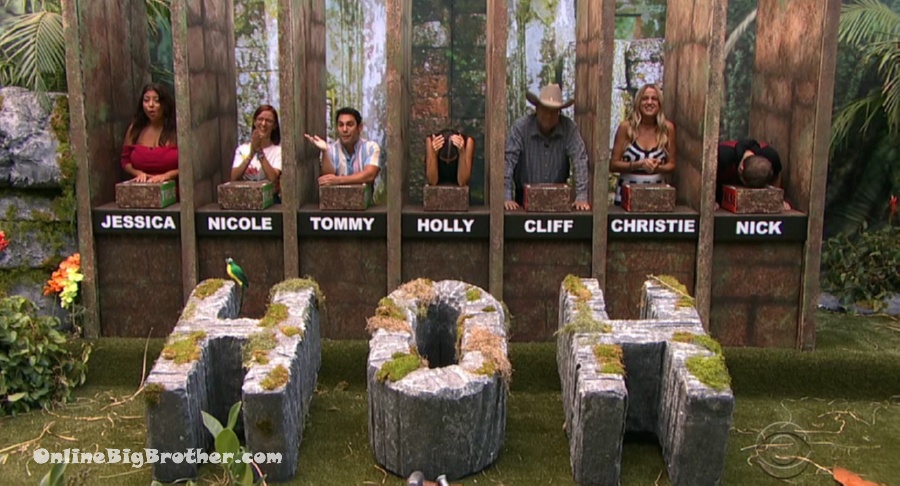 Head of Household Competition
Last night they had bird calls it was a prank done by production. (LOL Love it)
The real HOH is "prank shot"
Houseguests with the two lowest scores will receive a punishment (Cliff, Nicole and Jessica)
Holly – 50
Cliff – 18
Nick – 34
Nicole – 18
Christie – 21
Jess – 3
Tommy – 41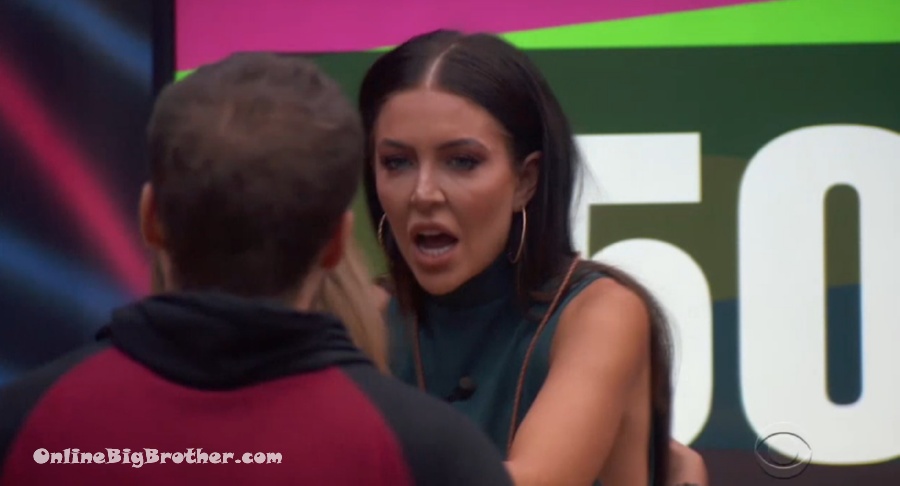 Holly is the new Head of Household
Live feeds back.
7:05 pm Christie crying "thank you god thank you thnk you god"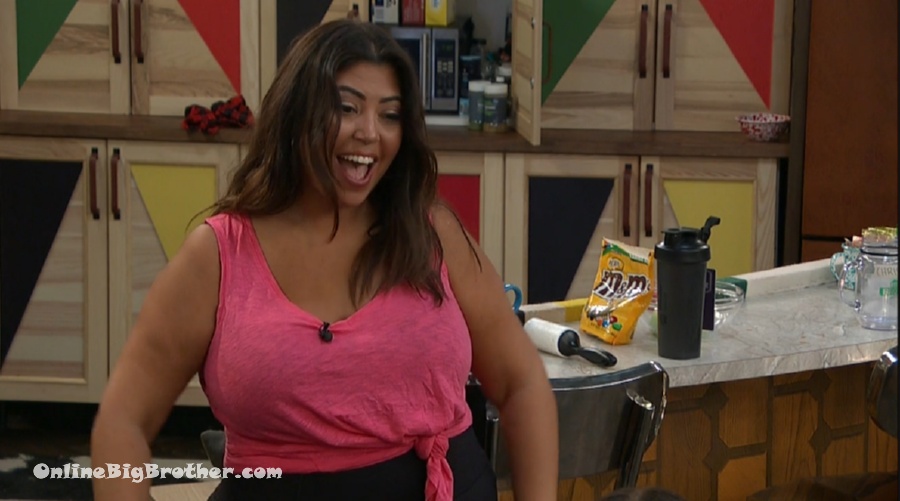 7:11 pm Conversation is about the competition.
Jess cheers "I get to be relevant this week"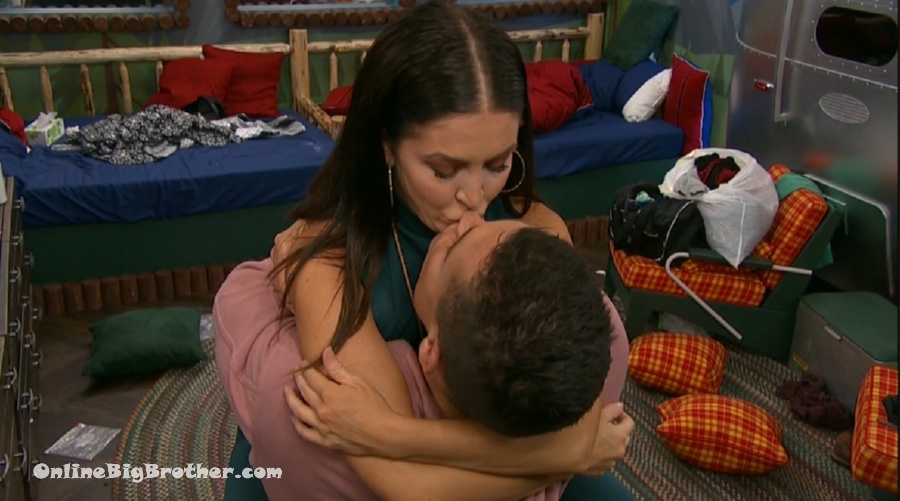 7:20 pm Jackson and Holly
Jackson – I'm proud of you
Holly – I'm really nervous about this one. I'm nervous about the pranks. If I don't have control.
Jackson – you are guaranteed to be safe and that to me is worth whatever happens.
Holly – I felt I was in a good spot unless Nick won.
Jackson – you got options, Nick and Christie who volunteered Used me
Holy – that's what I was thinking Nick and Christie you two duke it out
Jackson – and Nick openly said he would put you up as a pawn. Veto put Jess up there and we vote Jess out
Jackson – we need Christie a few more weeks to be a target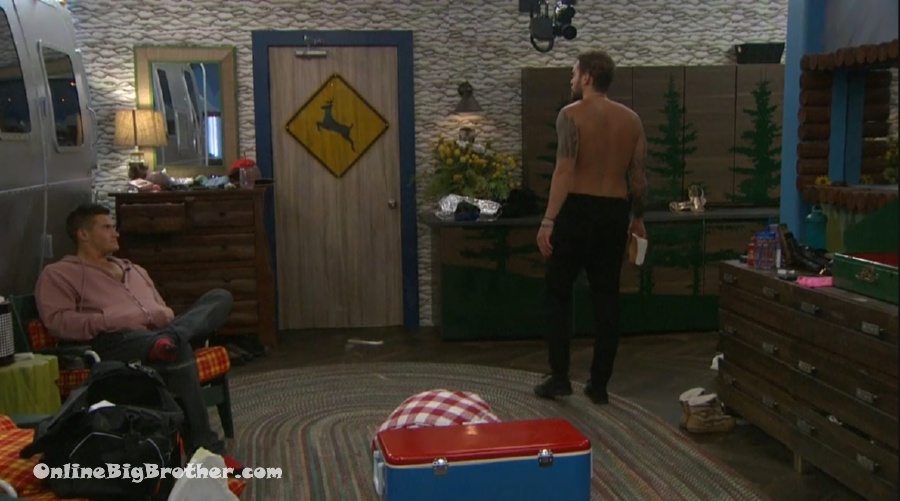 7:32 pm Nick and Jackson
Nick Asks him how many girls are left
Jackson – 4 and 4
Nick comments on how weird it is that it balances out.
Jackson – at one point we were looking at 6 -3
Nick – I remember that

7:52 pm Chit chat