Head of Household Winner – Jackson
Have note are:
Nominations are: Christie & Sis
Power of Veto Players are – Christie, Sis, Jackson, Nick (Christie pulled ), Holly (Sis pulled), Cliff
Power of Veto holder – Jackson
Power of Veto Ceremony – Jackson did not use the power of veto
Grab your live feeds —-> BB21 Live Feeds Subscription Link
Rank your houseguests —-> Big Brother 21 Ranking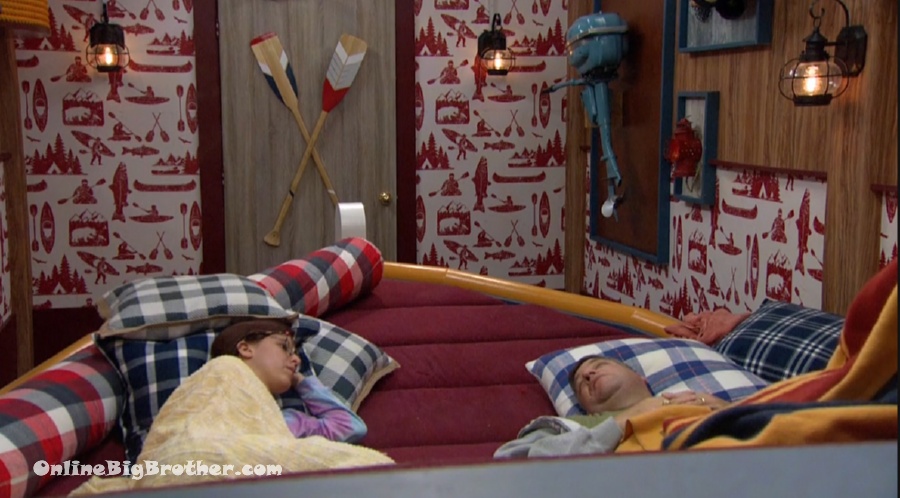 3:20 pm Nicole and Cliff
Nicole talking about putting one of each pair, Michie and Sis.
Nicole says Sis and Tommy are "so close" and "Michie and Holly they'll never turn on each other"
Cliff – I would hate a power couple
Nicole – Michie is a beast, Nick's a beast (Is nick?)
Cliff – have we promised anything to Michie and Holly. we talked about they have our vote.
Nicole says the deal was they don't go up this week in exchange for voting Jackson's way and they won't put him up next week.
Cliff – there's kinda an obligation but whatever.
Cliff – Michie talked about us all getting together to talk.
Nicole says if it comes down to her, Tommy and Sis in the next HOH, "Am I better off letting them.. I promised I'd never throw anything ever"
Nicole mentions letting Tommy or Sis take the shot "we stay in the clear and we can still play the next week"
Cliff – Sis seems pissed at Michie and Holly if I can throw it to her with some kinda guarantee you and I are okay
Nicole says Sis might be pretending she's mad at Michie and Holly.
Cliff points out if they have to do a Date's competition he would rather be up against SIs than Christie "SHes got her numbers down"
They agree Sis would be a horrible winner of the season.
Nicol – if Sis goes after Michie and Holly Okay.. but my gut says she'll put me up
Cliff – I'm not sure anyone will put you up right now
Cliff – a perfect world will be Sis winning and taking out Michie or Holly
Nicole – yeah take one of them out
Cliff – take one of them out we don't have any blood on our hands
Cliff – if we can be nice to Tommy and deflect a target. I don't know what that involves yet I need to grab him and talk to him as well
Nicole – that would be great if Sis won put up Michie and Holly then Michie went then if I win put up Holly/Sis ..
Cliff – if Michie went there's all kinds of new groups that will form
Nicole – Holly will need a spot.. I like Holly, I like Michie and Holly a lot
Cliff – I do too, I don't want to turn on them if it's legit
Nicole – I worry about Jess.. I love her
Cliff – she's been stirring it up
Nicole – she's got a vendetta against Nick.. I'm kinda in the middle of it because I care for them both
Cliff – that would be nice if Nick won and put jess up in some ways then we see what happens.
Nicole wonders who Nick will put up against jess, Holly?
Cliff – I think it could be me.. as a pawn
Nicole – Christie said to me, 'Not today because my throats all jumbled but Tomorrow I want to talk to you'
Nicole – I was like ohhh great.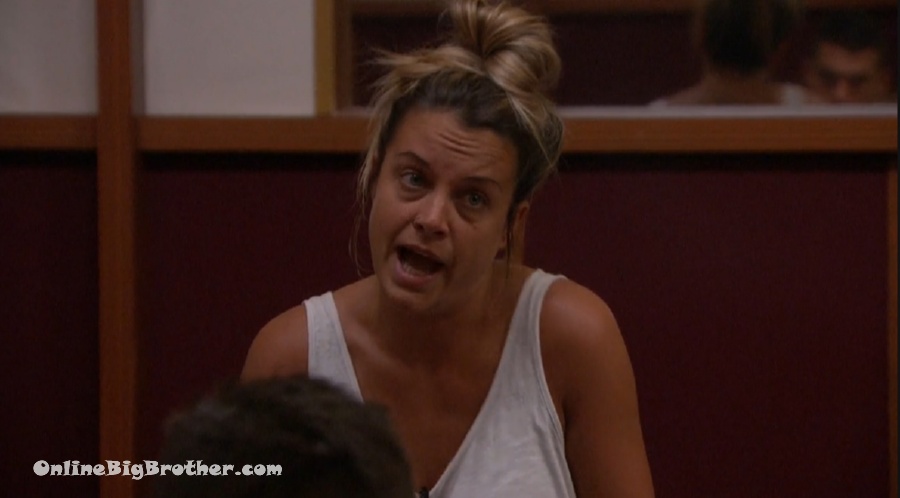 4:09 pm Christie and Jackon
Christie giving Jackson her regular talking points. Tossing Nick under the bus left and right. She's going to blow up Nick's game to the house tomorrow.
Christie – he's panicking because he knows I'm going to blow up his game.
Christie – He wants to make sure all the people he has playing his little pawns remain playing his little pawns
Christie – Nick let me ask you a question you threw OTEV so you wouldn't have to use the veto on me. You threw tossed in space to Jess with your malfunctioned buttons so didn't have to use the veto. You threw tie me a river you told me and you threw slip n slide. I don't care if you're denying to me. I f*ing know you threw slip n slide. I know you threw it.
Christie – You're (Nick) coasting to the end. I want to take a shot at you. You are a threat a mental and a physical threat and if he goes to the end with Nicole I said straight up you're going to win .
Christie – but my question is who are you planning on going to the end with. Sis is convinced it's her you are protecting her to the very end. Tommy thinks it's going to be him.. then there's poor Cliff and Nicole..
Christie about Nick "Who are you loyal to and to which he responded. I don't care who you tell you can blow up my game all you want but I am only loyal to three people and that's Tommy, Sis and Nicole"
Christie impersonating Nick "It sucks everyone just likes me. It's not my fault everyone likes me and everyone wants to WORK FOR ME and everyone wants to do my dirty work and everyone wants to trust me"
Christie – he's playing this victim role that he's in such a bad spot. he's in such an uncomfortable spot because everyone likes him so much and trust him so much
Christie says her only angle is destroying Nicks game. "he's my target"
Christie – this is the official campaign I'm just telling you
Christie – my brain is just going and going and going and going am I going to be on the coach for the next three days or am I going to figure out a way to f*ing make myself valuable to people.
Christie – this whole army that Nick is creating is scaring me it seems like if you did change the noms we could have made this work like me, You, Tommy and Sis .. Holly and Nick as the you know whatever.. (LOL)
Christie – we would have wanted to come with the numbers
Christie – now that I see it's either me or Sis I want you to know I do have a target and it is Nick
Christie says Nick will put up Holly/Cliff as pawns up against Jessica.
Christie – these are all factual things
Jackson – they are facts
Christie – he's running this game. I'm just wanting you to know I'm campaigning tomorrow I'm going to speak my truth
Christie – I just wanted you to know my angle
Jackson – that's a good angle
Christie – I see Nick going to the end the way he's set up in this game. It's scary to me.
Christie – he's going to hurt a lot of people that are cushioning him right now and he's going to force them to take shots at each other.
Christie offers she would protect him and Holly and Maybe Tommy. She mentions "mental comps" as a reason to keep her.
Christie says since Jack left she hasn't had a close game relationship with Tommy she doesn't know where he stands.
Christie goes on about wanting to switch up the power in the house.
Christie – I'm sick of it… Honestly, I am sick of it.
Christie – I didn't come here to get far by minions.
Christie calls Sis a Floater "like Nicole and Cliff".
Christie – I have a target it's not you and it's not Holly. I have grown a personal and game respect for you.
Christie – Cliff ain't taking a shot at you guys this week, Jess ain't taking a shot her target is Nick
Christie – I don't know where SIs and Tommy lie because I know they are upset. They probably want to take shots at Nick's other people
Christie on and on about Nick skating down the centre while all the sides battle it out.
Christie – Before I start campaigning campaigning I wanted you to know. I'm sure you're going to hear .. hating me for the next couple days
Jackson – that's ok nothing new
Christie – I want to win comps .. I want someone that is winning comps to win this game.
Jackson is pushing her to go out with a BANG and call Nick out during Taco Tuesday.
Christie says that's not her but she's also a fighter.
Jackson says it will fore Nick to win the HOH, "IF you end up staying it's you vs Nick"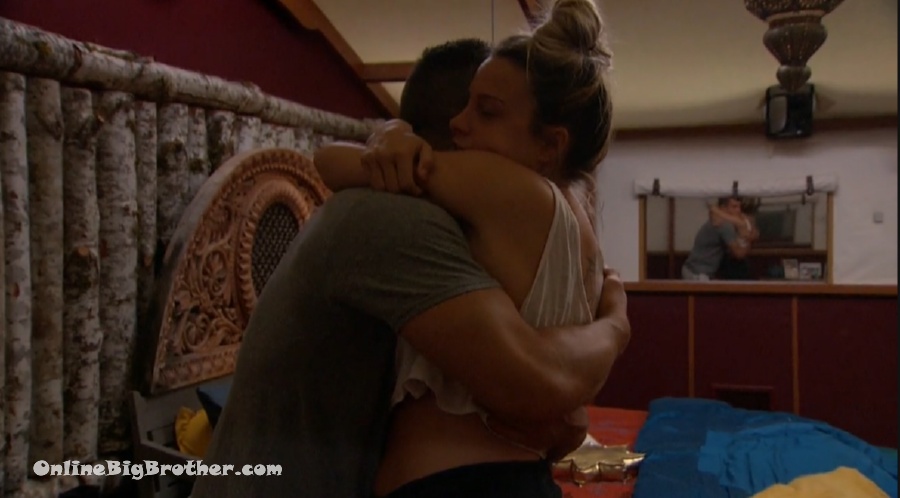 They hug it out doesn't sound like she's going ahead with Taco Tuesday blow up.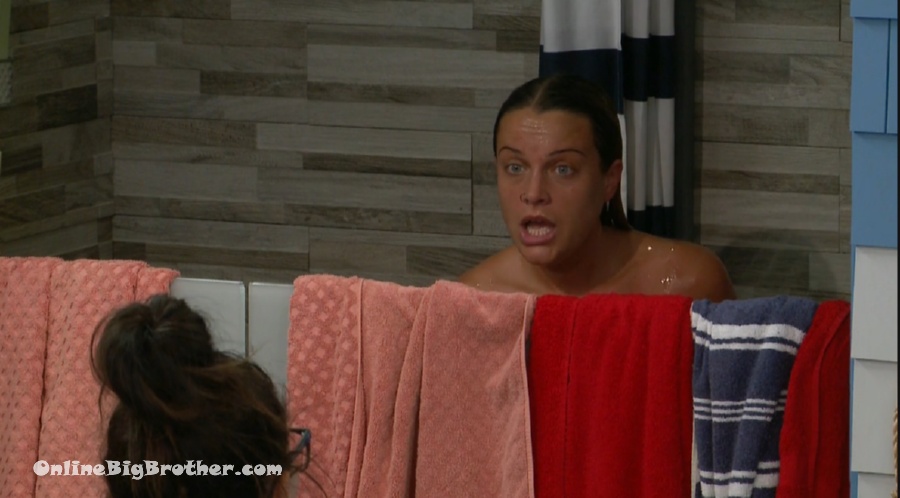 4:50 pm Christie and Holly
Christie is campaigning all the same bullet points I've been typing out for the last 2 days.
Christie – I came to win comps, make deals and prove loyalty.
Christie – have targets and get to the end with people that I respect
Christie says Jackson told during Taco Tuesday to "send it"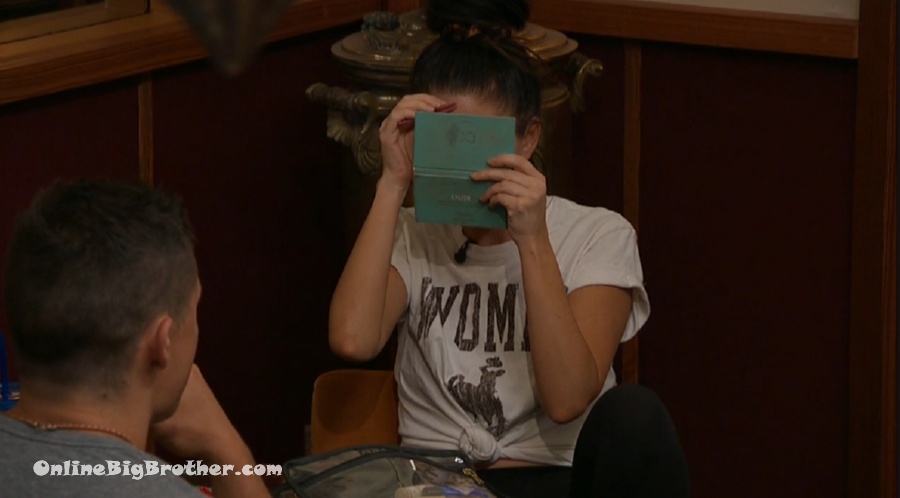 5:04 pm Jackson and Holly
Going over the campaigning by Christie.
Jackson – Christie shared some interesting things
Jackson says Christie is going to blow up Nick's game tells her that Holly was going to go up as a pawn if Nick won HOH. Jess would be the target.
they agree that the house thinking that "Michie and Holly are going up anyways" is good for them.
Holly – She told me she wants to stay because she does have a target and she will take shots at Nick
Jackson – she's still my target has been my target and will remain my target. if she wants to go out and make some waves with her and make Nick a big target so be it. If people are going to take shots at each other paint targets on each other's back I'm going to get out of the crossfire and watch it all unravel
Holly says Nick was blowing up Chrisite's game to Sis.
Jackson – like what
Holly – like how she did say she was coming after you and Jack and she said she would never go to six with couples.
They agree Christie trying to blow up Nick's game is a benefit for them, "If Christie blows up Nick's spot it's a win win for me"
Michie – it'll either blow up Nick and he's now a target and Christie still goes home or it blows up Christie even more and she still goes home
Holly doesn't think Christie has enough for the vote to flip
Michie – it's enough to get people's gears turning (Cliff and Nicole)
Holly points out that 2 weeks in a row the girl getting evicted tries to blow up Nick's game
Jackson says he recommended that Christie calls Nick out at dinner.
Holly – as long as somebodies game gets blown up and it's not mine
Jackson – or mine
They agree it's better for Holly not to win the next HOH so they both play in the following one.
Holly says Nick has been her target for awhile.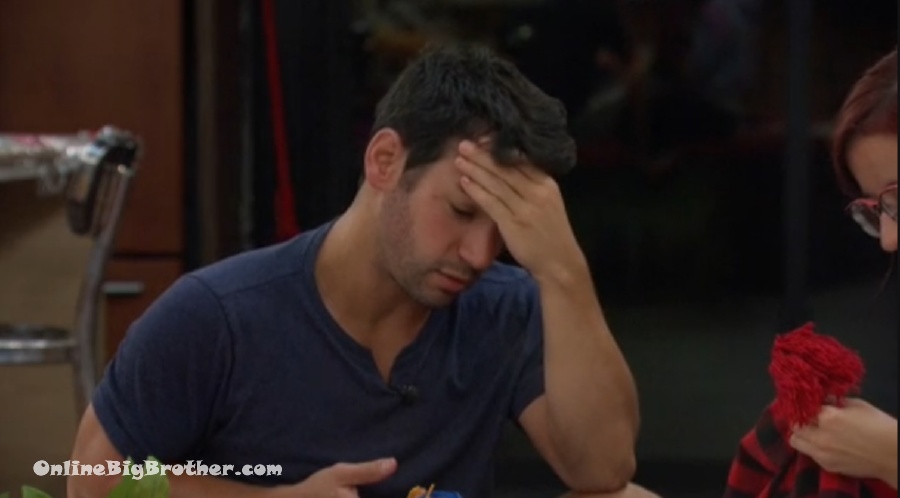 6:02 pm Nicole and Tommy
Nicole – how do you feel about them.. you don't have to answer me.. I know you love them both
Tommy – this game is about looking forward. I'm sad, I'm sad for Christie for sure. I want to figure out a plan moving forward
Tommy – in this game you have to constantly adapt and it's my time for me to adapt and I like that it feels good in a way
Tommy – Last night threw me for a loop so know I
Feeds flip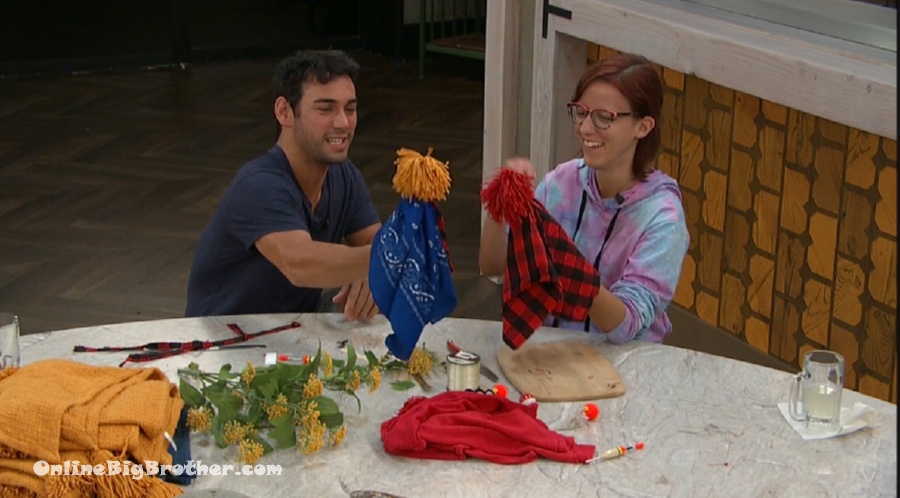 when we're back ..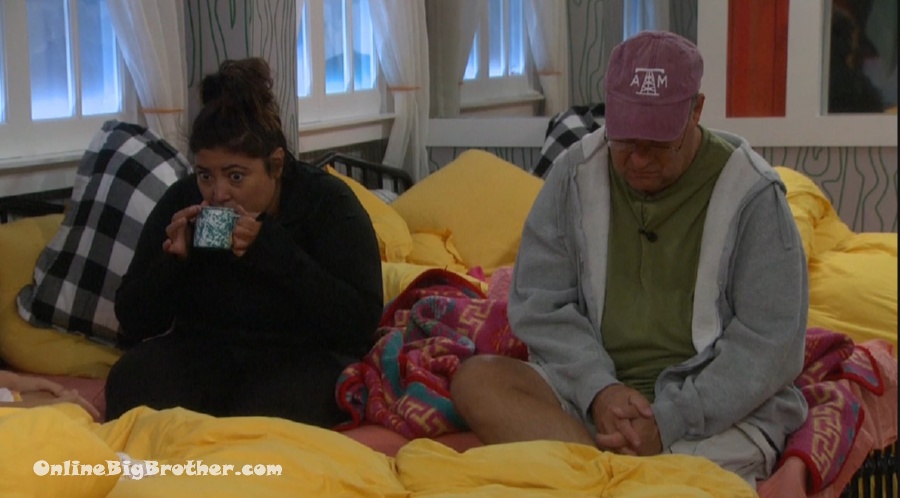 7:00 pm Jessica, Cliff, Christie
Jess respect all aspects of playing Big Brother.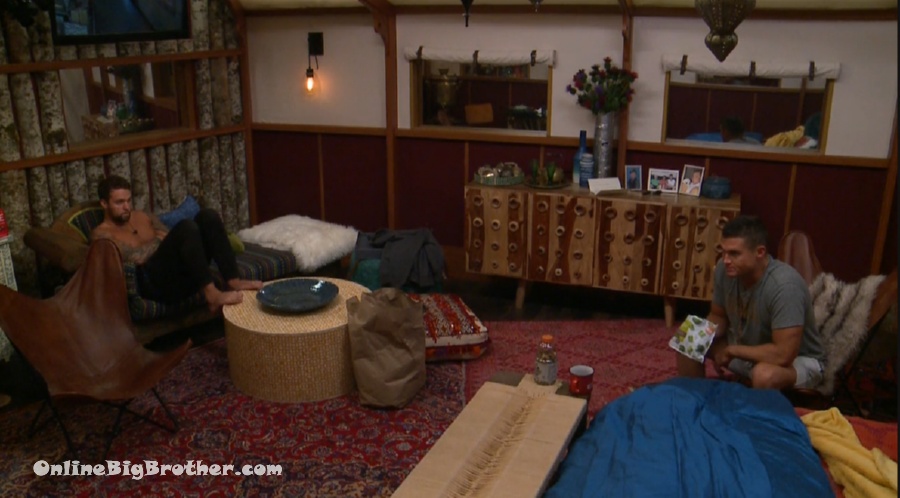 7:41 pm Nick and Jackson
Jackon fills Nick in on Christie's angle, "It's commendable I like the scrapyness"
Jackson – it's not going to work I don't think so. doesn't matter cause you're not on the block
Nick – I'm so heated bro this is exactly why she's going the f* home. I can hardly wait. at least so some f*ing integrity. You're f*ing a fan of the game but you're going to throw me under the bus because you're going home that's not my f*ing fault. Play a better f*ing game
Nick – I didn't tell you to talk sh1t on people. I didn't tell you to take out showmances before six. I didn't tell you Nicol would take out Jack. I didn't say that you were going to let the boys bully you so you didn't have to use the diamond power of veto .. YOU SAID ALL THAT YOU DID NOT F*ING ME COS ..
Jackson – I know. that's why she's on the block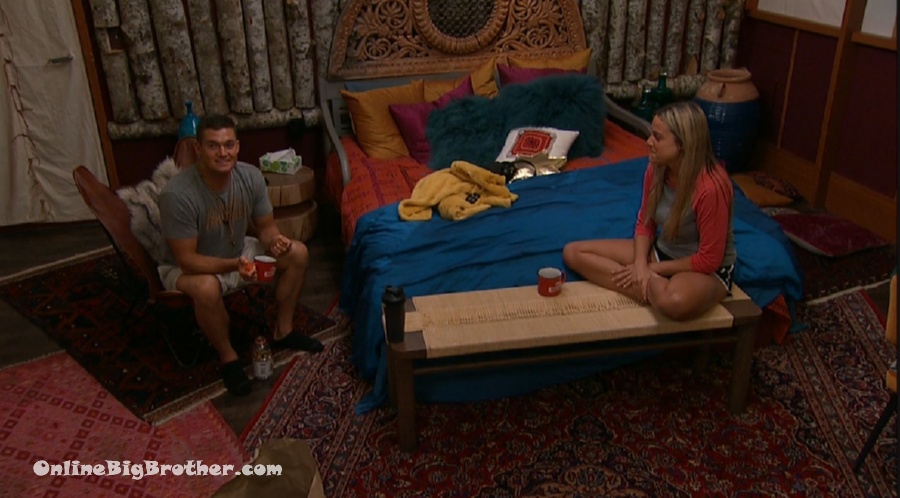 7:51 pm Jackson and Christie
Jackson pushing Christie to call Nick out in front of everyone.
7:55 pm Christie, Nick and the rest of the house.
Nick and Christie have their talk.
Nick – go grab them .. go grab them and we'll talk about all your f*ing lies do me a favorite and manifest your powers and come up with the truth
Nick – Be nice bro because I've been f*ing dragged for all week.
Christie starts with everyone she's been talking about forever.
Nick – blow my shit up here. I'm running the game I'm throwing competitions..
Christie accuses him of being overly dramatic
Nick starts calling Christie out on all her sh1t days and days of stuff …
Christie denies everything
Nick – manifest the truth bro
Nick getting pissed. Both of them deny what they are saying.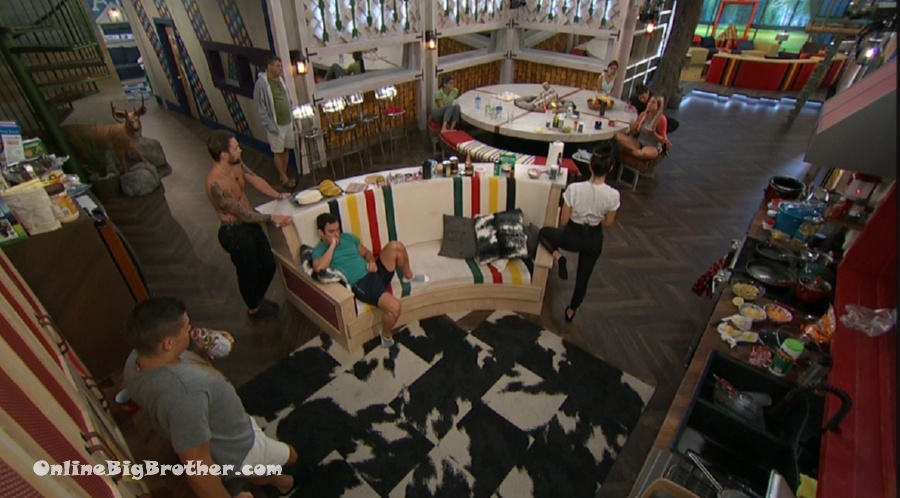 Jackson jumps in "wasn't the goal to throw it to Cliff and Nicole have them take the shot"
Christie goes over all her points.
"Congratulations Taco Tuesday"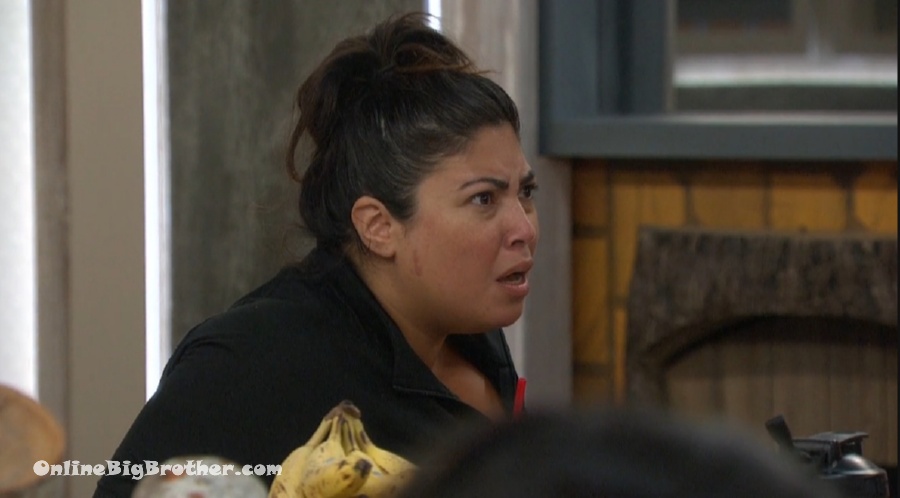 Jess jumps in "I didn't know you were my target"
Feeds in Real Time #BB21 pic.twitter.com/13rEMJ4Ask

— OnlineBigBrother.com (@bigbspoilers) August 21, 2019