Head of Household Winner – Holly
**Cliff, Nicole and Jess get punishments**
**America's Prankster**
**Its Prank Week**
Have note are:
Nominations are:
Power of Veto Players are –
Power of Veto holder –
Power of Veto Ceremony –
Grab your live feeds —-> BB21 Live Feeds Subscription Link
Rank your houseguests —-> Big Brother 21 Ranking
8pm Bedroom.
Jackson gets called to the diary room. Holly – oh.. relevant… by association. The other house guests laugh. Jackson – guess who can't compete next week! Jess tells a fascinating story about her friends wanting to order McD's in Spanish. Jess – I am so nervous! Christie – why are you nervous? Tommy – for your punishment? Jess – yeah. Tommy – it will annoying for sure but you will get through it. Cliff – and there will be two other people right there with you. I don't know if it will be tailor made for each of us. Tommy – between the pranks and the three punishments .. its going to be a lot of stuff going on this week. Jess – you would think it would because at eight things start to get really boring. I know you (Tommy) were already bored and you (Cliff) were bored. Christie – yeah, we've already heard about your birth stories. Cliff congratulates Christie on staying. Christie – yeah, I can't believe I'm here. Cliff – when you don't think you have a chance in the world. Its because of what you did .. it didn't just happen. You figured out a way to make it happen. Christie – I feel bad because I definitely ruined my good friends game but at the same time I saved my own. Cliff – you did what you had to do to stay in this game and she didn't. There is only one of us that's going finish up on top. Christie – I hope she knows it didn't have anything to do with her. Cliff – you never give up and you just proved it. Christie – my family is losing their sh*t. They talk about how they were pranked about the vote. Christie – In my head I was thinking I hope I know who that one vote was because if they make it to the end I am keeping them no matter what.. they're winning this f**king game.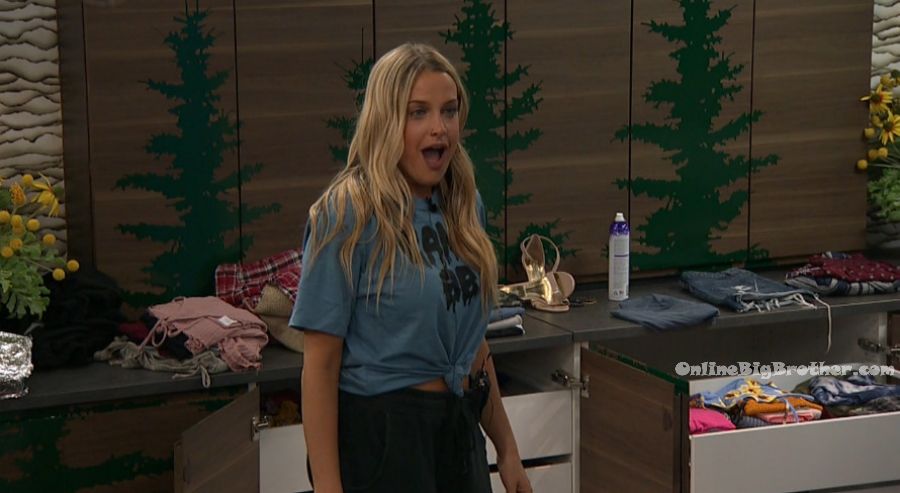 Bathroom. Jess and Christie.
Jess – Tommy pulled me to the side and said he was trying to disassociate himself with Nick. Christie – I haven't really spoken much to him. I think he was really nervous about the whole thing because he know that Nick is really bad for his game and he would probably much rather be with me and you. But I think he is nervous that it might be too little too late. One thing I do know about Tommy is that he is loyal. Unfortunately he has been defending Nick for too long. Hopefully he makes the right choice. I don't think he would vote against whatever they wanted. Jess – he's a smart guy. Christie – I am just extremely thankful to be here.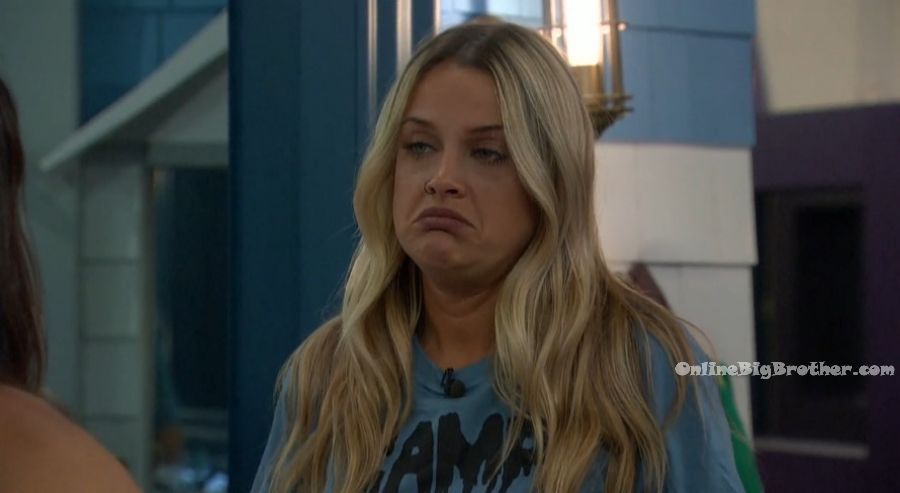 8:46pm Bedroom. Christie, Jackson, Cliff, Holly and Tommy.
Holly is nervous. Tommy – it will be fine. Everyone knows its the game. Cliff – and hopefully its not a modification of your official duties and that you're going to be given extra stuff. Or pranked. Christie – or challenged a little bit. Holly – I don't care if I am on missions 24/7. I'm just worried. Jackson – I am not going to lie I am very worried. Cliff – well if something happens its because of a twist. Holly – I just don't want to get unnecessary blood on my hands.. Tommy – It can't be blood if people can't hold you accountable for that. Cliff – I don't think it will be taking power away from the HOH.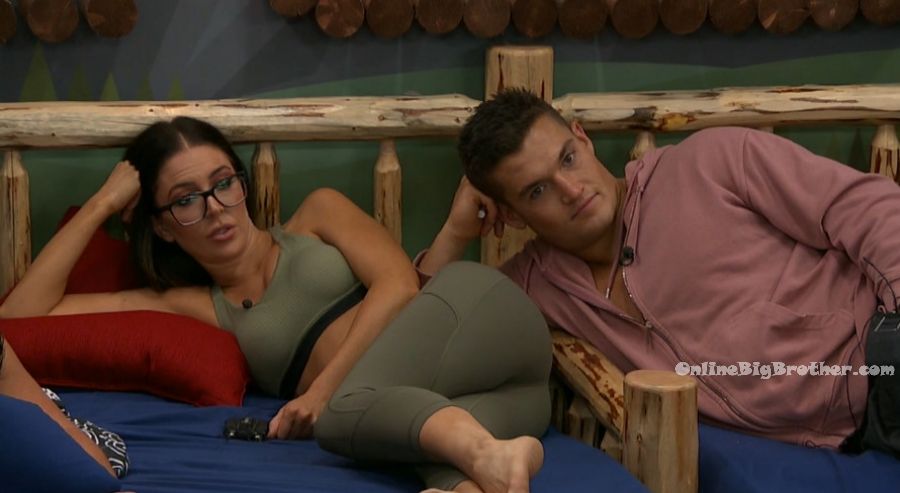 8:54pm Christie – "I am with baby!" Cliff – mine is just a permanent feature.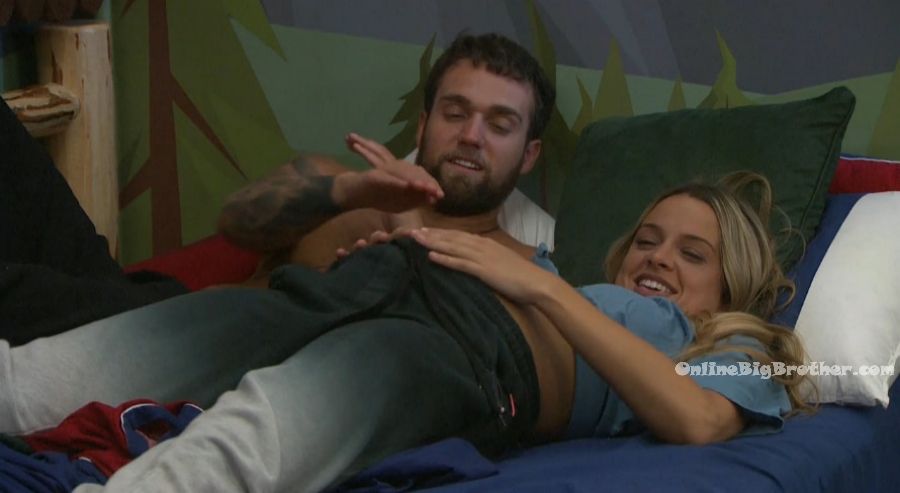 Christie – "I am with baby" #BB21 @bigbspoilers pic.twitter.com/yx5PYUX2yO

— Dawg (@DawgsBigBrother) August 23, 2019
9:25pm Bedroom. The house guests are talking about the BB Bird prank.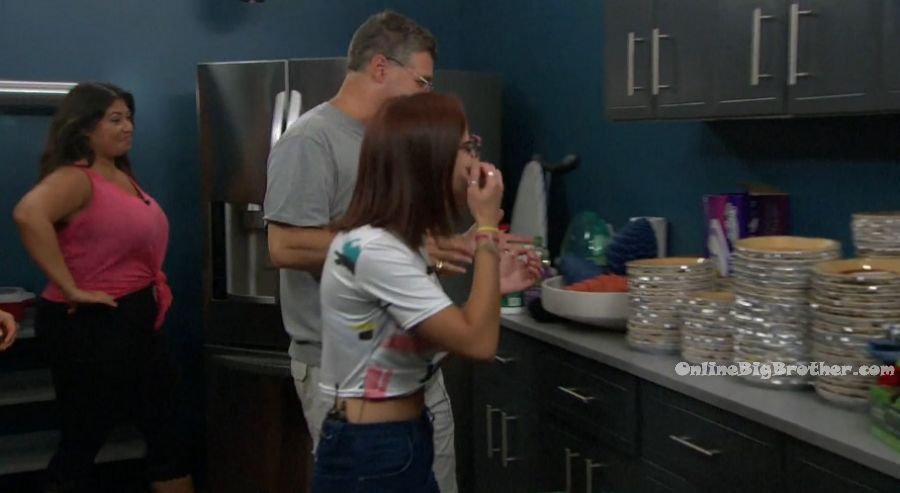 9:26pm Punishment Announcement – "Nicole, Cliff and Jessica because you had the lowest scores in the prank shot competition you must now suffer a punishment for the rest of the week. But GOOD NEWS this punishment will be delicious because its all about PIE!! Any time I tell you .. you must go to the storage room, get your pie ingredients, make your pie in the kitchen and then smash them in the face of whomever I tell you to. I want you to each go the storage room, make your pie and smash them in your OWN face!" All the house guests cheer and laugh as the run to the storage room.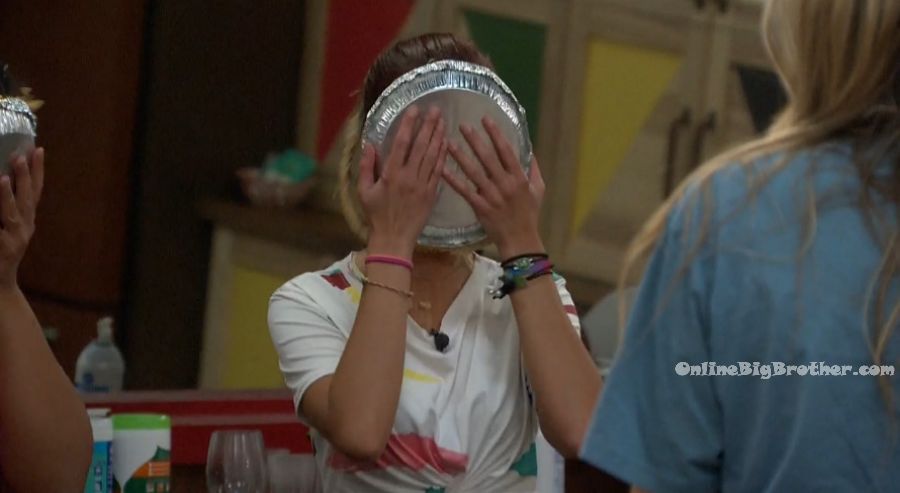 9:45pm – 10pm Kitchen. Tommy, Holly, Jackson, Christie and Nick talk about the Six Shooters alliance. Christie explains how Sis let it leak and Jess heard. And Jess was like oh so that's what you called yourselves?! Christie talks about how after they started calling themselves the sh*tty six.

Cliff, Nicole and Jess come out of the dairy room. Cliff – we now have we mics on. Nicole to Jess – I don't think we're pie-ing other people .. I think we're giving the pies to other people and they're going to pie us. We're the ones that are supposed to be punished and we're wearing wet mics. Jess – Stop! Don't evne say that! I'm going to go a whole week on national television without makeup. Nicole – and I have glasses so that makes it even worse.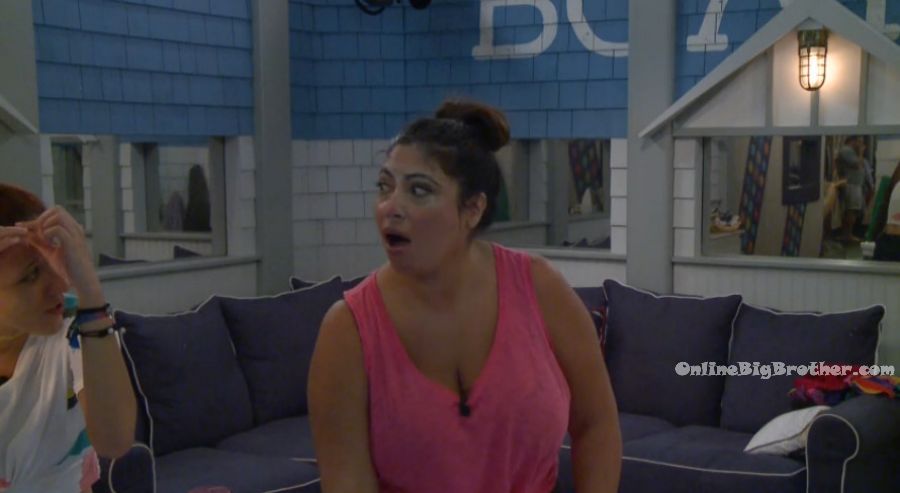 10:30pm – 11:30pm Holly comes out of the diary room. Who wants to see my HOH room!! All the house guests head up to see her room. They all sit around chatting about random things. Cliff and Nicole head downstairs to shower / get ready for bed.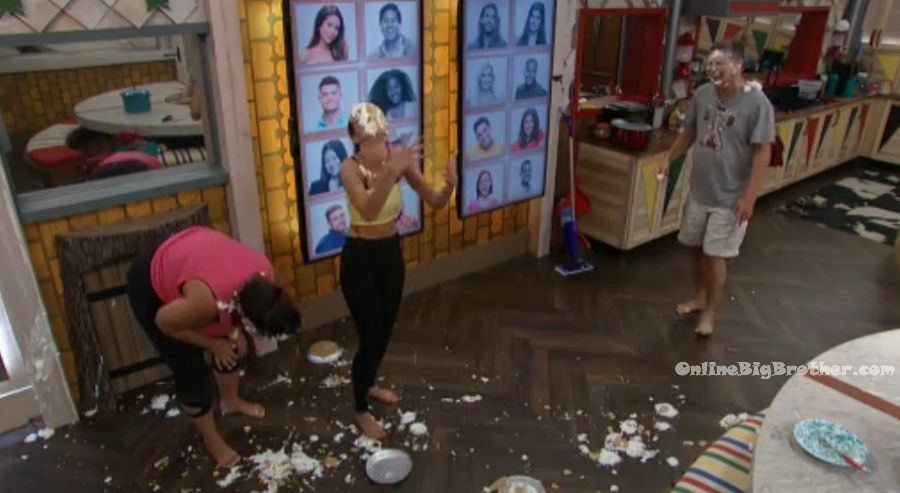 11:38pm – 11:50pm
Jess, Cliff and Nicole have to pie themselves in the face again.. Tommy – its good that its a three way so you can all.. Cliff – I love three ways! Right after they do it .. they're instructed to do it again.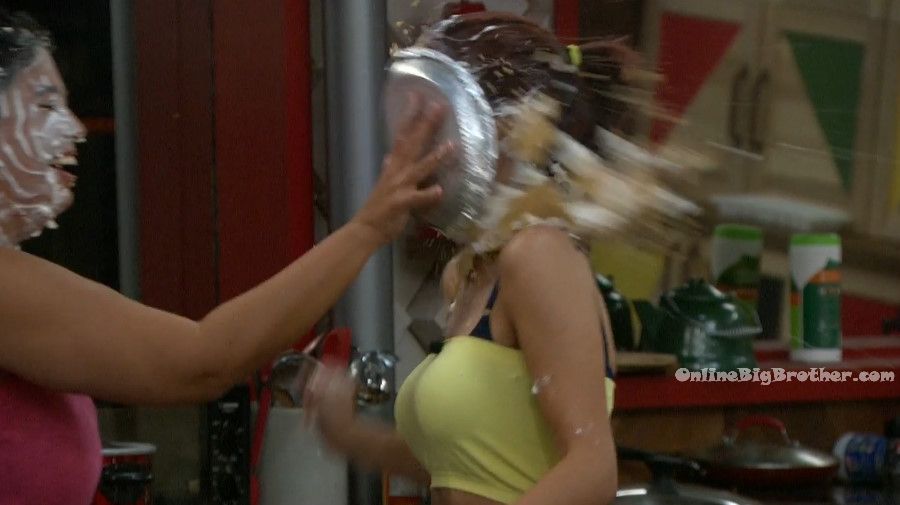 Jess creams Nicole #BB21 @bigbspoilers pic.twitter.com/bL0gZmWNjN

— Dawg (@DawgsBigBrother) August 23, 2019
12:11am HOH room. Jackson and Holly. Jackson – stick to the original plan .. put Nick and Christie up. Is that what you're thinking? Holly – yes, Nick and Christie. I will talk to Christie before hand and make sure she is fine to go up as a pawn. She said use me however you want. Jackson – take her up on that. Holly – yup. Jackson – put Nick and Christie up .. if something happens to your noms.. there is no blood on your hands. You can't plan into if something changes them.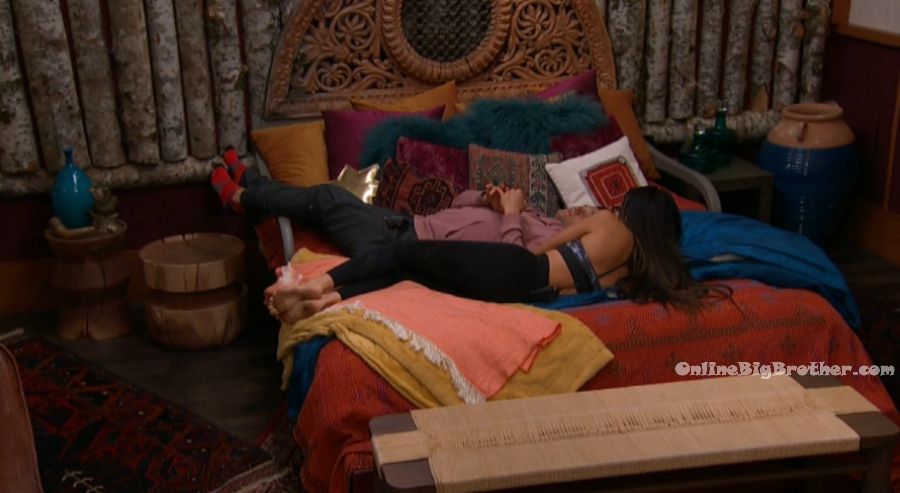 1:04am Cliff, Nicole and Jess have to pie themselves in the face again..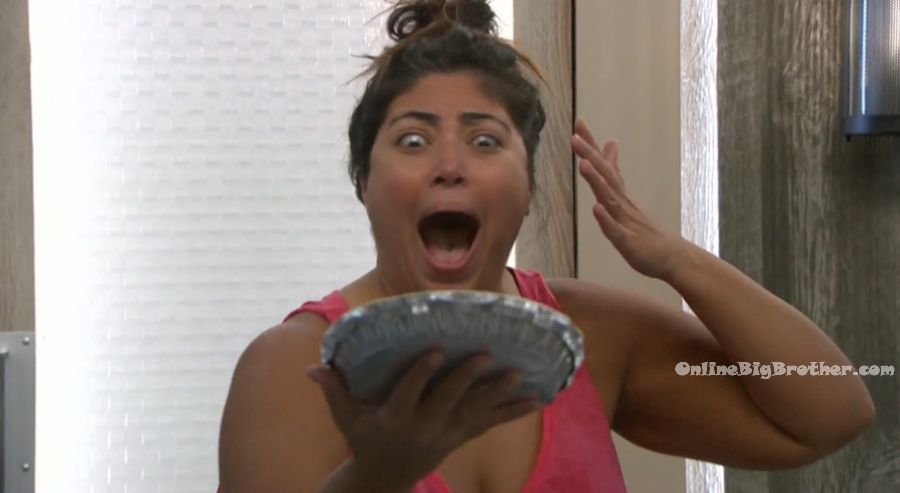 OBB wouldn't be possible with our your support!
If you are one of the generous people that donate to help keep the updates coming, we're giving out a bit more this year. Check out this page for more details: OBB Members