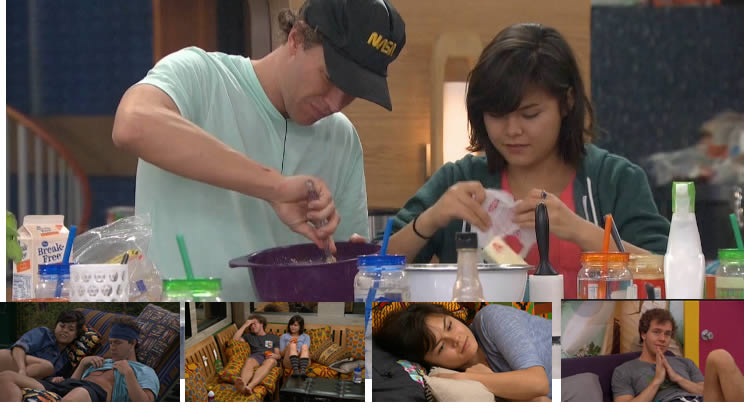 Would love to have some long summary that showed how the house flipped multiple times. Imagine if the results were murky the outcome unknown…
James wins the HOH beating out Bridgette after a 5 hours battle. Bridgette had made a deal with James if she dropped he wouldn't put her or Frank up. James made the deal "on the wall" so she dropped. He put Bridgette and Frank up anyways. Nobody seemed to care about this at the time sans Bridgette, Frank and a bit of Natalie (and fans of James, Frank and Bridgette). The feeds were down during the post HOH period so how the nominations played out is unknown.
The OTEV Power of Veto is played, Michelle wins beating out her Hitler Bridgette and Frank. Frank gets to work trying to flip the house on Da'Vonne. Tries to talk Michelle to use the Veto. Michelle doesn't use the Veto, Frank ends up tossing grenades blowing up Nicole and Corey's games. The house wants him out, he played way too hard early on and got crazy cocky. There's a few houseguests that are on Frank's side but for the most part it's pretty unanimous, he's getting evicted.
Bridgette attempts to confront Zakiyah and Michelle and get to the bottom of their hate towards her. Doesn't work the hate just festers… Not until Michelle and Zakiyah realizes (or are tipped off) that they are coming across as mean and if Bridgette wins the HOH they could be targets do they turn their attitudes around. Wednesday night Michelle and Bridgette hug it out. Frank does some campaigning but it's no point he cannot secure the votes.
After the POV Ceremony Big Brother told the houseguests about some clues to a secret. Hints they might want to keep it to themselves saying the clues are all around the house. Paul figures out the riddle first using the phone booth to enter a code opening a hatch to a tunnel. The Tunnel leads to a secret room "Paris" which contains 12 cards. 1 of the cards contains a "road trip" allowing for a evicted houseguests to comes back into the game. The cards are opened with Julie Chen and are only valid for 4 weeks.
Everyone gets a card..
The house starts to shake up a bit at this point. Da'Vonne is securing her side (Zakiyaah, Natalie, James, Michelle, Paul and Bridgette*she trying to) getting ready to fill the vacuum once Frank leaves and taking aim of Nicole. Paulie is doing the same rallying the boys together, PP, Victor, Corey and James. He's wanting to take out Da'Vonne. Notice the overlap of the groups? It's going to get interesting these next 2 weeks.
What about Victor coming back how did that change the game or how did the game change him? The picture below sums it up..
predictions
Frank is evicted Frank has the round trip ticket.. . Feeds explode.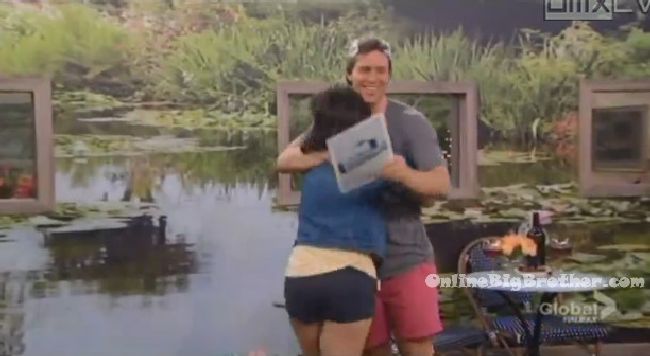 Vet's Duo Partners Chime in on their game:
Meg about James – James needs to watch out for Da. He says he's rooting for her to win and putting all his poker chips behind her.
Jason about DaVonne – Still living in his mothers basement. She is a good player that will do anything to win but she has been called out on stuff. As long as she can stay a few more weeks and these showmances can become the bigger target, she'll fly under the radar.
Boogie about Frank – He thinks Frank is playing a horrible game. The biggest mistake was him winning the roadkill comps and telling everybody. Its made him a bigger target. He is in a horrible position but don't count him out.
Hayden about Nicole – He says its weird watching her having a showmance but do whatever makes you happy.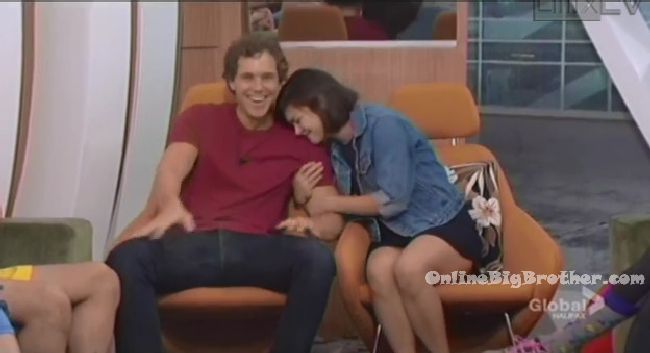 Julie tells the house guests the last envelope will be opened on August 18th.
Actual results
Paulie votes to evict: Frank the Tank
Michelle votes to evict: "Stink .. I mean Frank"
Zakiyah votes to evict: Frank
Paul votes to evict: Frank
DaVonne votes to evict: Frank
Natalie votes to evict: Frank
Victor votes to evict: Frank
Corey votes to evict: Frank
Nicole votes to evict: Frank
Evicted House Guest: Frank by a 9 – 0 vote.
Julie opens Frank's envelope and it is a one way ticket. Frank will not be re-entering the house.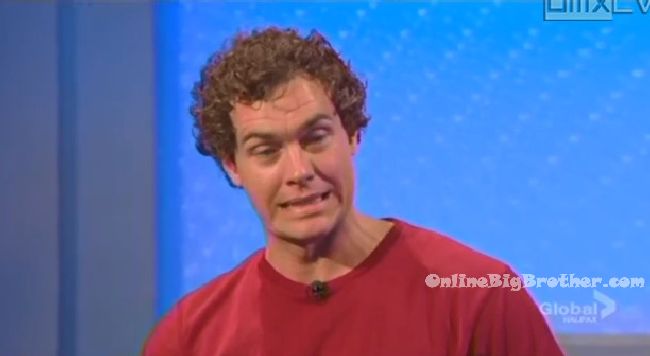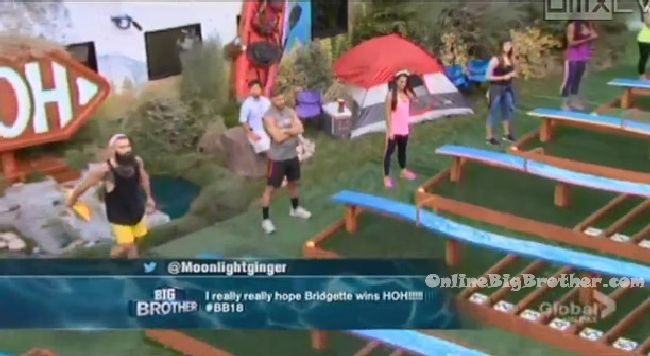 HOH competition "Perfect Shot" – Each contestant has a red ball and yellow ball. Practice as many times with the yellow ball. Only one shot a using the red ball. If the ball falls off the board into the slots the house guest gets the number as their score. The four house guests with the lowest score will be this weeks havenots.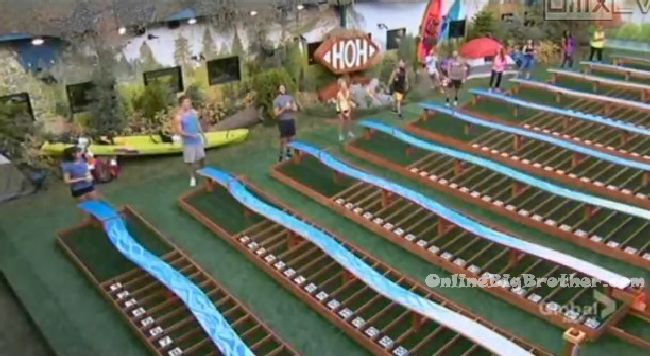 America's Care Package – You can vote for a house guest to receive a care package to give them an advantage. Each week there will be a new care package to vote on. A house guest can only win once. This weeks care package is a "Never Not Pass" so they won't be a havenot for the rest of the season.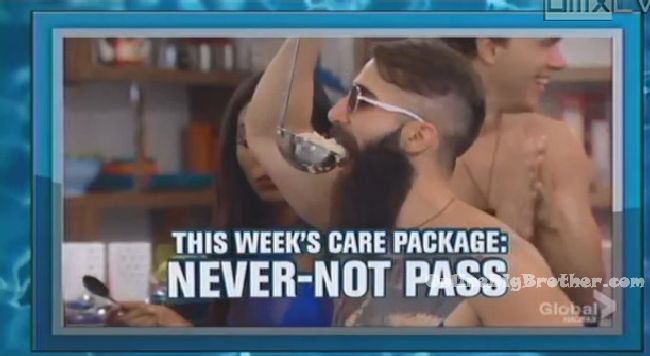 HOH Winner: Paul
The episode ended without revealing who win the HOH but when the live feeds were turned back on it was obvious Paul won.