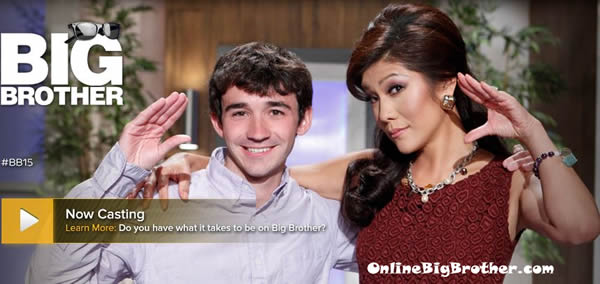 With the finale of Big Brother Canada airing tomorrow on May 2, 2013, we can't help but feel saddened by the conclusion of the first season. Thankfully with the ending of one season comes the beginning of a new season.
Big Brother 15 premières in just 56 days on Wednesday, June 26, 2013, which is approximately 2 weeks earlier than usual and something that has never been done before in the past 14 seasons. This means that our summer reality TV obsession is going to be that much longer giving us MORE Drama, MORE Outrageousness, MORE Fights, MORE Showmances, MORE Scheming, MORE Slop, MORE Pandora's Box's and MORE Twists than EVER BEFORE!
In the following video Big Brother host Julie Chen mentions Big Brother 15 on her talk show "The Talk" and says that it is going to be EVEN BIGGER with MORE HOUSE GUESTS than EVER BEFORE! She urges fans that although casting locations have concluded you still have time to apply online: HERE
** HURRY UP and apply as the submission deadline is May 11th, 2013, midnight Pacific Standard Time. **
Last season Big Brother 14 was advertised as the having the most house guests than ever before, however it had 16 house guests which was the same amount as season 9. From the sounds of it, Big Brother 15 will have 17 or more house guests to fill the additional 2 weeks this season making there be more evictions and double evictions.
As usual there has been a lot of speculation as to whether or not BB15 will be an ALL NEW Cast or if it will be an ALL-STARS Cast like Big Brother 7. Although, CBS is keeping this information tightly under wraps and likely won't release the identity of the new cast until about a week prior to the première; our guess is that this season will be an entirely newbie cast. If that is the case, then Big Brother 16 could be an ALL-STARS season. Let us know what you think and what you want Big Brother 15 to be! All new cast? or All-Stars?
Also this season the Big Brother 15 Live Feeds are being brought to us by CBS instead of Superpass, but its still going to be exactly the same experience for the viewer. As usual you will be able to sign-up for the LIVE FEEDS right here on OnlineBigBrother.com and remember that signing up for the live feeds with us helps support all the Live Feed spoilers Simon and I bring you.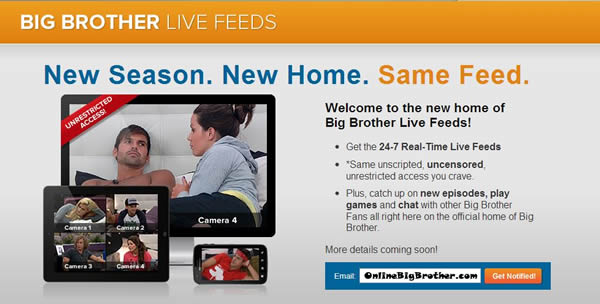 Stay connected and interact with other Big Brother Fans on our Facebook page.
And Follow: @BigBspoilers and @Dawgsbigbrother on Twitter for the most up to date spoilers.