3:45pm The feeds return to Ashleigh explaining to all the other house guests that she opened the door and her mother was there. She got to talk to her. Godfrey says that his sister is pregnant. She says she just stood there and hugged her forever. Godfrey says that he thought he was going to get a movie or some cash. He tells Ash good thing you were good at tasting all that food yo! Sarah says wow that is so amazing! Pili asks what about your sister god?! He says that he didn't know what to expect when he saw her sister in the backyard.
-Post has been updated--Post has been updated--Post has been updated-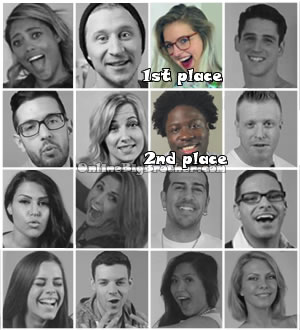 Big Brother Links
Bitchy Big Brother Blog
Big Brother attwx
Hamster Watch
Quirkydudes Archives
Big Brother Archive
Big Brother Gossip
OnlineBigBrother Forum
I Love Reality TV
Big Brother Junkies
The Reality Junkies
Big Brother Fans Blog
IHateBigBrother!
Big Brother 2009
Big Brother Network
Big Brother Insider
The Big Brother Forum
Because You're Addicted
yakkityyaks