Quick Big Brother Spoilers
Head of Household: Jag
Nominees: America and Blue
POV Players: Blue, America, Jag, Matt, Felicia, Bowie
POV Winner:
Veto Ceremony:
Havenots: ?
Lock your ranks in before midnight
The Situation: Blue is main target, America secondary, Renom likely Felicia. Jag and Matt are trying to get everyone to throw the veto to Matt.
7:30 am Houseguest waking up for the day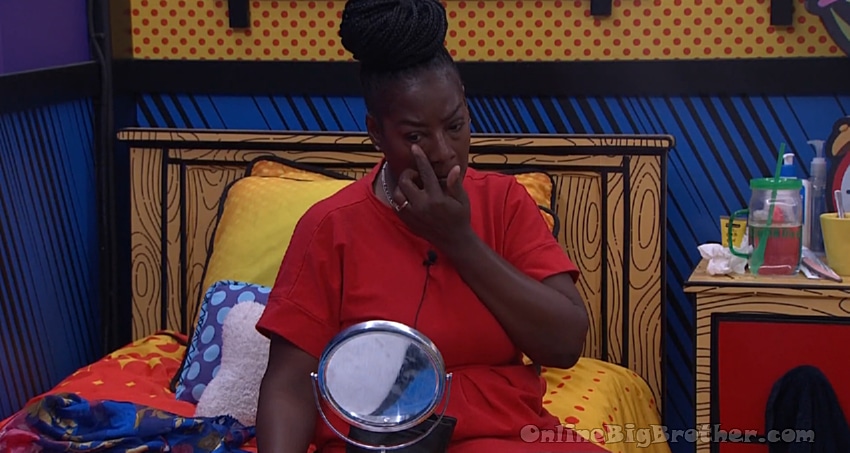 7:56 am Felicia and Cirie in the comic room
putting on Makeup
Felicia – I get my best light right there.. SH1t..
Bowie comes by to do her hair.
8:40 amFeeds cut to pound
9:00 am Feeds return
POV Players: Blue, America, Jag, Matt, Felicia, Bowie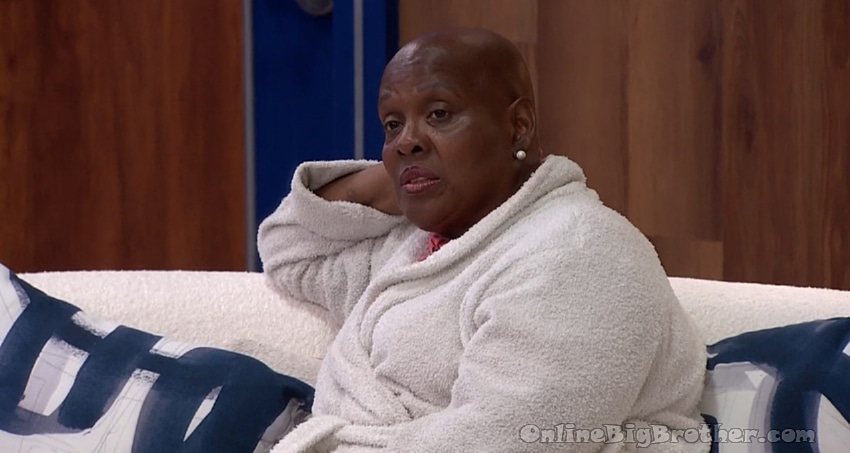 9:09 am Felicia, Cirie and Bowie Talking about now wanting it to be individual competition
Bowie – I hate individual
Criie says she'll likely be up in the HOH waiting for them.
Felicia – I just want it to be something I can do and do well (LOL)
Felicia – like the one we did the other day that was fun for me.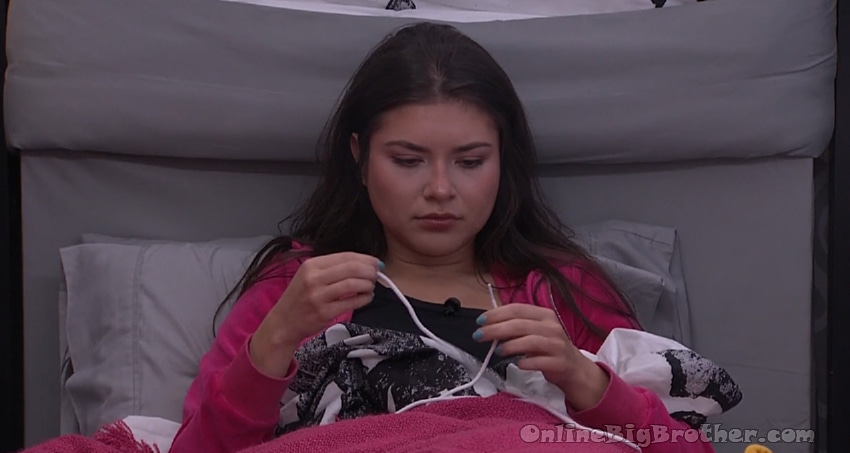 9:11 am America without Cory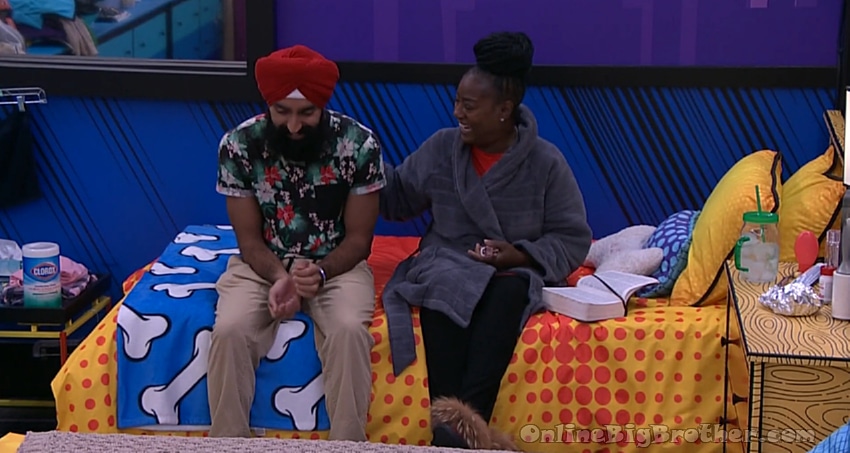 9:14 am Cirie and Jag
Cirie – everyone is playing
Jatg – everyone except you
Cirie laughs and rubs Jag's back
Jag is happy.
They speculate what sort of veto it is. Matt joins them followed by Felicia.
Jag explains to them how the stay and fold veto works. Blue joins them and Jag goes on about what they need to do so that America doesn't win a stay and fold veto.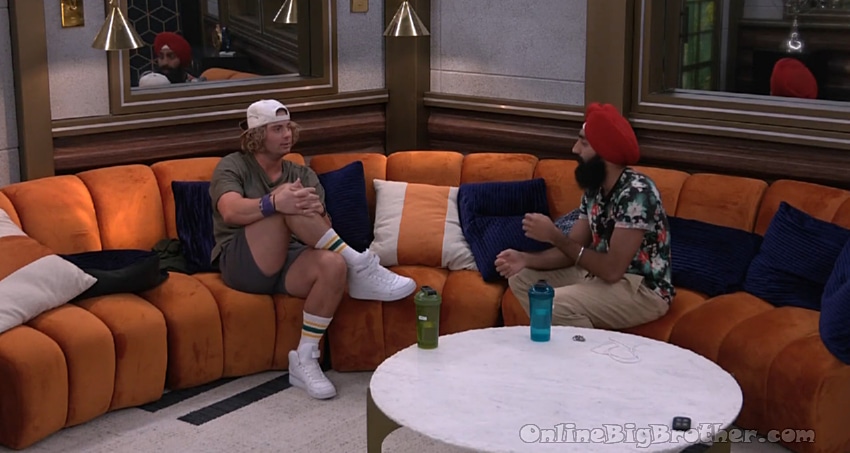 9:34 am Jag and Matt
Jag – this is perfect if it's a fold and stay Blue is going to pretty much throw it to one of us
Matt – cause she's going last right?
Jag goes on about the stay and fold competition. Jag thinks he can convince everyone to fold and throw him the veto.
matt – do you think Blue will risk it?
Jag thinks so the only person he needs to talk to is Blue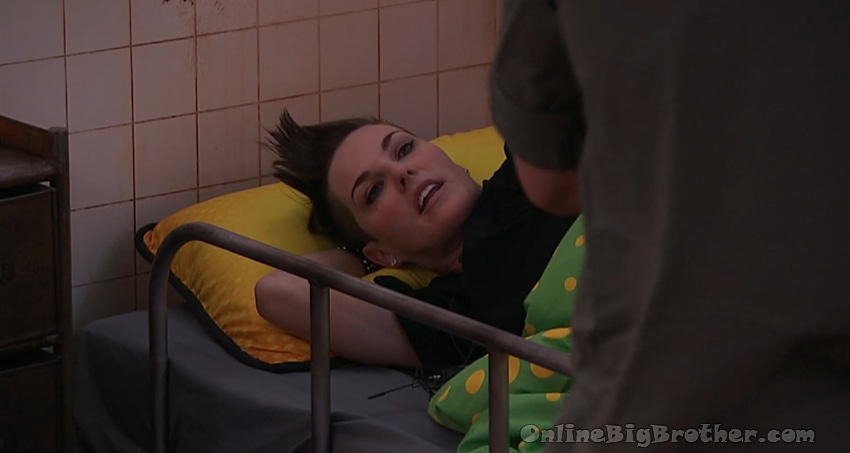 9:50 am Bowie and Matt
Matt explaining the tactic they are going to try if it's stay and fold.
Matt – they are in on it.. (Cirie, Blue, Felicia)
Bowie – that's weird
Matt – yeah
Bowie – we think it that but we don't know
Matt says they're guessing 'Jag got called to the DR'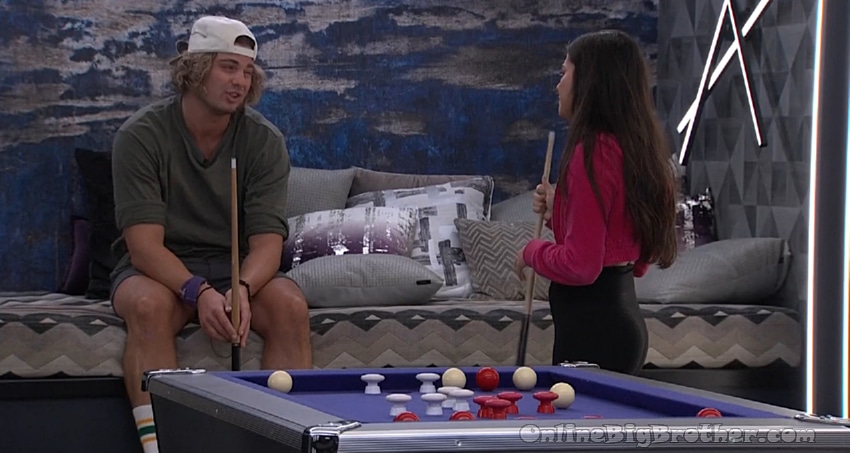 10:00 am America and Matt
America – out of everybody I think Cirie would have used it on Blue.
Matt – probably
America – I don't know they seem kinda close.
Matt – Felicia might
America – I know I know. hopefully it's something more active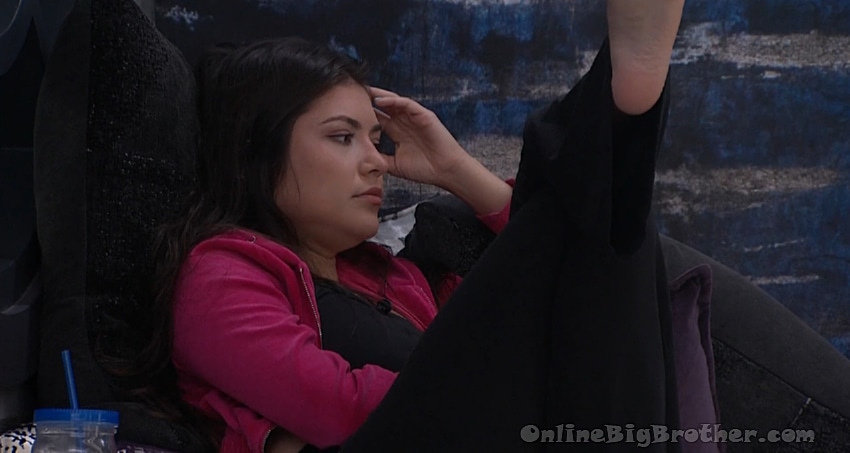 10:13 am America alone
America – if Matt is being honest with me. He thinks Felicia is close to Blue. Which I don't know maybe she is but from what I gather she's not close to her at all. So they think Felicia and Blue are close that means Jag thinks they're close and Bowie thinks they're close.
America – So I let them think that I can't be hanging in the comic room too much. They'll see that as a threat. I have to be on my own a little more.
America – Let Blue scramble. Anybody but Blue needs to win this. The problem with Noms being the same. Blue is going to start campaigning I don't know what the f*** her campaign is going to be. I have to win this I have to win this.
America – worst case Blue wins Felicia goes up. I play up how close Blue and Felicia are so Felicia is more of a threat. Maybe I talk to Cirie.
Jag joins her for some bumper pool and starts in on his stay and fold tactic so that they can throw him the veto. (Matt and Jag really like to get fixated on a certain comp and talk it to death. What happened to slip n slide?)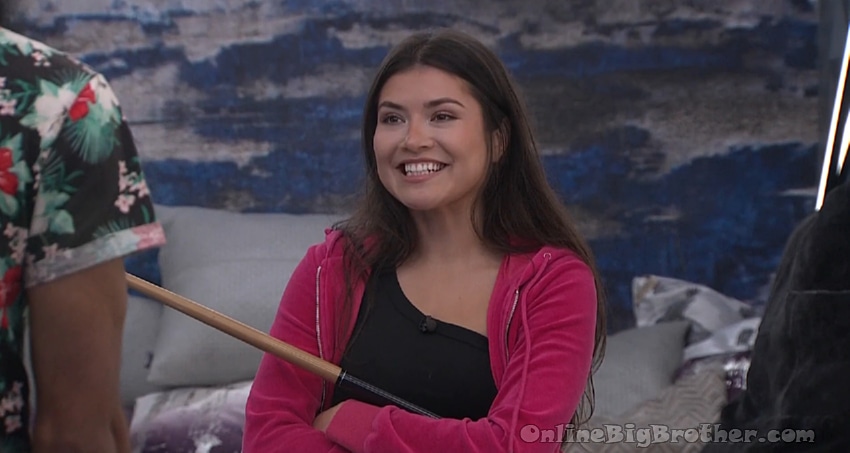 America – throw it to MAtt
Jag – Yes.. I promise you I promise you
America – there's so much of a week left if you guys flip
Jag – I promise you we will not flip.. Everyone is throwing it to Matt.. I'm not this much of a villain.
10:36am feeds cut to pound
Feel like leaving a TIP?
Any amount is appreciated! Thank you in advance!