POV Holder:
Shane
Next POV:
July 20 (Friday)
POV Used
No
POV Ceremony
July 15 (Sunday)
HOH Winner:
Willie
Next HOH:
July 19 (Thurs)
Original Nominations:
Frank and Kara
Current Nominations:
Frank and Kara
Have Nots /Slop
Danielle, Shane, Ashley, Ian
Coach Competition Winner
Boogie, Ian is safe
5:09on Hammock Britney and Willie They are joking around about Willie starting
Britney asks him questions about being a tanker man she's trying to think of ways to make Willie sexy so he can sell him to Ashley. Willie says he hauls hazardous waste onto barges. Britney laughs she's trying to figure out how to sell that to Ashley. She asks him about his house, Willie: "my house is alright it's not the best it's not the worst" they both laugh hysterically.
Britney: "you do drive a nice care and you know how to wine and dine" Willie tells her she better not tell Ashley anything or he'll be pissed.
Willie tells her that he knows Frank, Britney gets mad reminds him that Frank and Jenn went behind Franks back and cornered Joe for an alliance.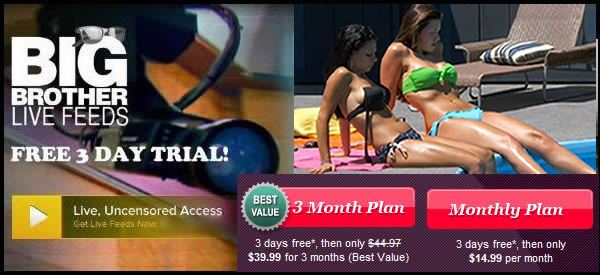 5:15pm Arcade room Janelle, Ashley, Wil and Joe Janelle's team is just going over the pros and cons of taking taking Frank out. Joe does a lot of talking
Joe leaves and the 3 of them start talking about how annoying Joe is. Wil points out that joe wants us all to not talk but he is talking to the entire house. Janelle: "Joe is uper controlling I hate being told what to do"
Ashley wants to know where JoJO head is at. Janelle thinks it's hard jojo is all over the place. Wil thinks she's a dangerous player. Janelle and Ashley both agree that joJO talks too much shit about Danielle. Ashley says that it looks like Willie is trying to work a showmance with her she's not interested. Britney comes in and they ask her if they are goign to have a group meeting. Britney thinks in a couple days.
5:20pm HOH room Willie and Joe
They both agree that they are on the same page with where they are going in the game. Joe wants to know 4 reason to keep frank. Willie says he's got a ton of reason to get rid of Kara. the main reason is he wants to take Dan out because if Dan goes home there is one less person to compete in the Coaches Competition. Another reason why is Kara is a person that can stay in the game and can hurt them with votes. Willie thinks frank is someone that will take out Daniele next week or at the very least be manipulated.
Joe thinks that kara is after him in the game so Willie agrees. Willie: "YOU are A OK I am not coming after you unless we're final 3 or 4" Joe says same here.
Willie says that everyone in the house thinks he's keeping Frank in the game becuase of him but he's keeping frank becuase kara is going to cause division in this family and Frank will not. Willie points out that Frank will leave his coach but Kara will not she's brainwashed by Dan. Joe: "What makes you so sure that he's not playing you .. I don't see how someone can leave their coaches like that" Willie is certain someone would leave their Boogie as a coach, nobody likes boogie. Kara is going to do whatever Dan says but at least with Frank they can sway him, Willie: "That's a good reason right there to keep Frank".
Willie asks Joe if Kara wins HOH who does he think is going up. Joe: "Me and you" Willie: "Exactly that is why we have to keep Frank" Joe understands says he hopes Willie is right.
Joe tells him that he'll campaign for Wilie if Willie goes up on the block.
Joe: "Your sold on Keeping Frank"
Willie: "Ya.. i'm protecting the family"
Joe: "I hope it doesn't come back and bit you"
Willie: "If it does it'll bite by first"
Joe: "He's coming after Shane"
Willie: "Shane's not going home we have the votes.. don't want him to be in dangerous problem"
Britney joins them says that Kara is playing a much better game than Frank right, Frank is going all around burning bridges. Willie: "Exactly that's why from a team move we gotta get rid of Kara" Britney asks Joe if he thinks that Kara and Frank have people in the house. Joe thinks she's close to Wil and Danielle but Frank isn't close to anyone. Britney keep reiterating that Frank is a sinking ship he's clueless in the game. She points out that everyone dislikes Boogie in the house but people like Dan and that's a big threat.
Britney asks Joe if they take Frank out and JoJo wins HOH next week does he think she will nominate Kara again? Britney doesn't, she thinks Kara will fall off everyone's radar but if Frank stays everyone will be gunning for him. Britney: "I don't know Joe you're a smart guy if you think Frank running around lying and making fake alliances is a threat than vote him out" Britney thinks Kara is the bigger threat now. Joe: "Frank is smooth.. he's damn smooth he'll have you eating out of the palm of his hand".. Feed cut
Joe Asks Britney if she wants Kara out. Britney: "I think she's playing the better game and It think she has the potential to upset the group" Ashley and Janelle join them they start talking about chess. Willie: "I can play alright I know how to move the pieces" Joe adds that his biggest concern is that Kara isn't going to win a HOH but Frank will. Britney just says that Kara is playing a much stronger game and they all know where frank's head is he's shown his cards. They stick around for a bit then Joe, Janelle and Ashley leave.
Get The Live Feeds for your iPhone or Android Phone! Comes with a regular subscription to the Live Feeds Subscription Link
6:08pm HOH Britney and Willie Willie: "We need to get AShley we need to get JOe and take off it's over with her it'll be one week before we're going after each other" (talkign about janelle) Willie mentions how bad of a mood Janelle is because she's not getting her way.
Willie: "That is what happens on her seasons she doesn't get her way and she freaks out"
Britney: "She made a deal with Kara to keep her group safe for next week.. you know what I have to do I have to go downstairs make a deal with Kara then come up here and tell them they made a deal so they can catch Kra in a lie.
Willie: "Jamelle is f*cking up"
britney: "We need Janelle more than than janelle needs us.. nobody wants to work with me everyone wants to work with Janelle"
Willie: "yAll not playing the game F*ck janelle… F*ck Boogie.. they all don't have a vote.. It doesn't f**king matter what your coach says"
Britney :" Janelle is trying to tell her players that willie has a deal with frank and that is why Willie wants Frank to stay"
Britney says she heard wil say something earlier today "This will be a 2 week thing maybe 3" (in terms of their 6 person super alliance)
Britney is worried becuase Janelle is going to make an alliance with one of the other coaches. She stresses to Willie that they have to work with her right now we need her.
Britney tells him that she's the underdog coach in the game janelle and Boogie knwo each other ousdie the house and talk.
(There you have it the super alliance is threw HURRAY!!!!!!! this is a great Big Brother on the feeds)
6:25pm JoJo and Britney joJO says that she watches Big Brother all the time and analyzes each episode (This is how jojo starts all her conversations with Britney). JoJO and Britney both agree that they are starting to lose SHane as someone they can trust. Britney tells her that Janelle wants Kara to stay so that Karra and Wil can make it to the end. Britney tells her that janelle's goal is to have her team safe next week and the lose of on of their team members.
Britney says that janelle is trying to make Willie look like he's un-trustworthy. Britney: "is Kara wins HOH who is going on the block… Jojo and Willie"
Britney: "No matter what Janelle does not have the votes to keep frank and she's pissed.. I think Danielle has a deal with Kara"
They go back and forth about Janelle turning on their team.
Share it YO!!
Tweet