Ohh BOY here it is. The Big Brother 22 ALLSTARS 2 cast. Super surprised CBS was able to drag a couple of these folks off social media to be on Big Brother for 3 months. Good work CBS you did the unthinkable. I am happy we got a season and an AllStars some great names in here going to love seeing some of these classic players one last time.  let's GO!

Live Feeds! Subscription. Why leave all the pain to Simon and Dawg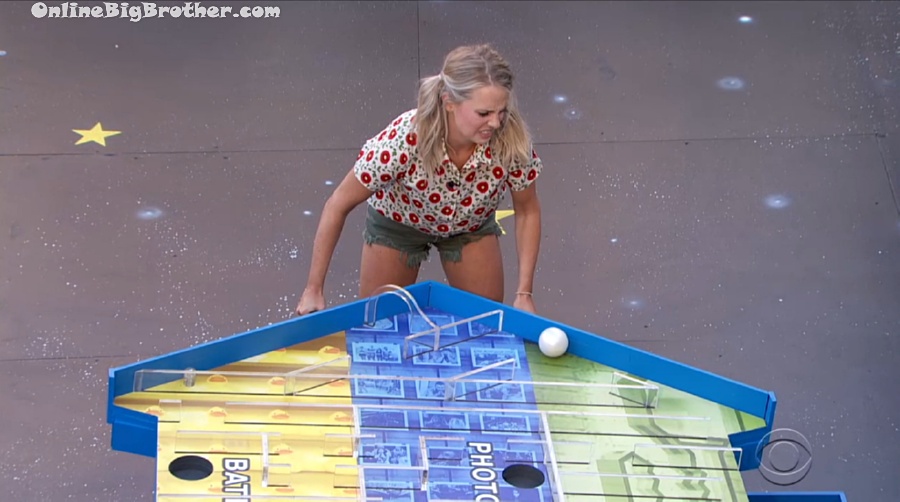 Nicole Franzel
(Big Brother 16 Evicted Day 56 then again on Day 66, Big Brother 18 WINNER)
Didn't know how hated Nicole Franzel was until all these preseason shenanigans. She was alright in season 16 but a disappointment in season 18. Nicole spent most of that 18th season in bed with Corey. Their showmance really dragged us all down and wasn't good for anyone to watch.
Verdict – As long as she's not in a showmance and she can keep her thirst down it might be alright. The memes on /r/BigBrother of her are priceless.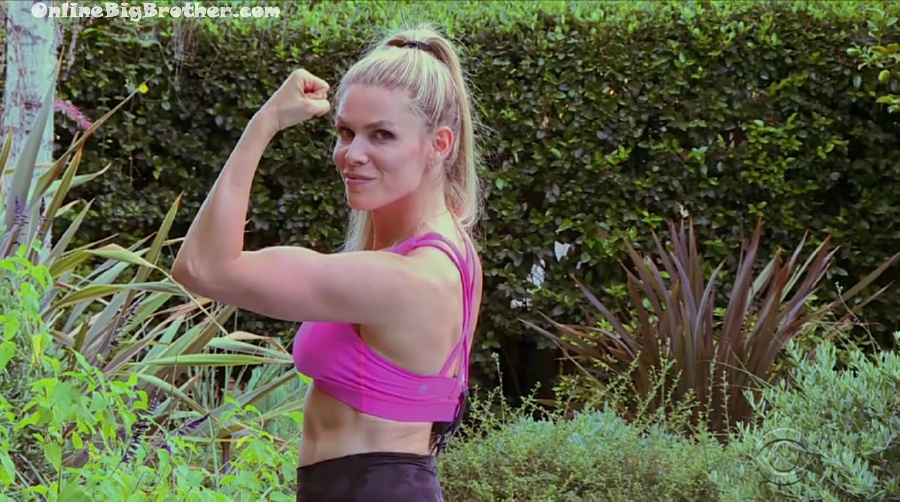 Daniele Donato
(Big Brother 8 Runner-up, Big Brother 13 evicted day 55)
Like Janelle, another iconic player. Daniele and her father BB twitter personality, Dick Donato mad it all the way to the end of Season 8 with Dick taking the win. She married her BB13 castmate, Dominic Briones. This will be her first time playing without her father on the show expect a no-nonsense game.
Verdict – Great to see her back on the feeds a site favorite.

Da'Vonne Rogers
(Big Brother 17 evicted day 17  Big Brother 18 evicted day 51)
A definite fan favorite Da'Vonne is best known for her takedown of another Calafiore boy in the jury house during Big Brother 18. Maybe not the best player but sure knows how to bring the drama.
Verdict – Good pick in this COVID world Hope she goes in like a wrecking ball.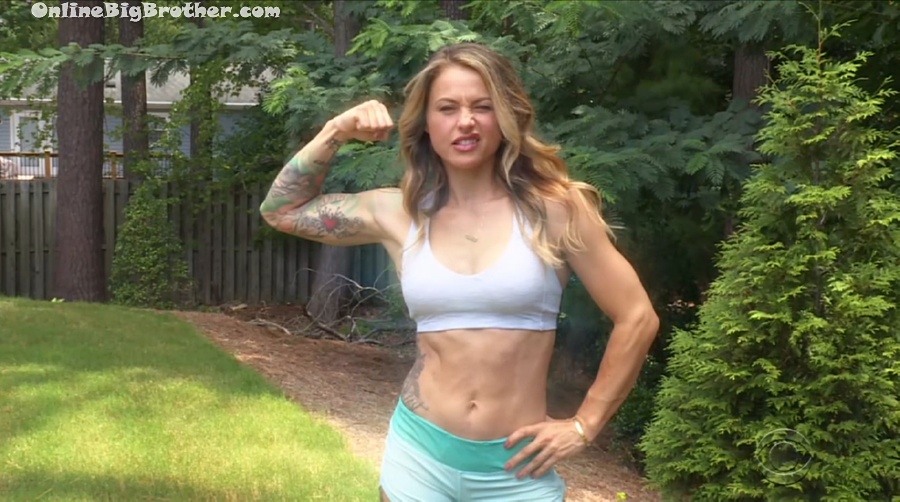 Christmas Abbot
(Big Brother 19 Evicted day 92)
Christmas sometimes referred to as Sh1tmas is a wonderful BB character with a kind heart beautiful both inside and out. She stood up for those that were bullied and went against the house mob with the virtue of a saint. She had a strong will and will always be remembered to be someone that stood by what was right and decent regardless of what the majority mob did.
Verdict – She spent the season with a busted foot and on pain pills. The mob she was part of threw comps to her and kept her around as a vote.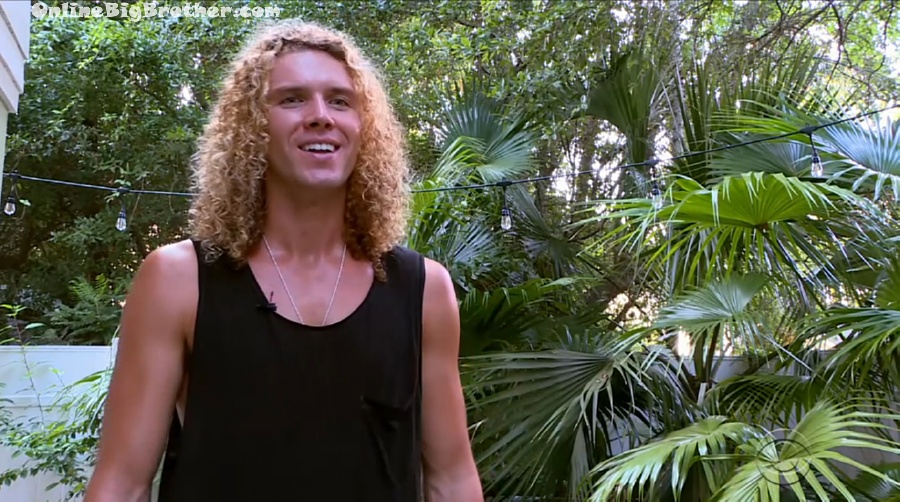 Tyler Crispen
(Big Brother 20 Runner up)
Tyler Crispin may be considered one of the more potent players of the new generations and also one of the most polarizing characters within the community. Fans either love him and his showmance Angela or hate them. He made it to the end of his Season and lost to his ally Kaycee by a vote of 4-5. He ended up winning America's favorite that season.
Verdict – He's got no Showmance this time around which might work in his benefit. At least he doesn't have to worry about JC grabbing his junk. A solid All-Stars pick.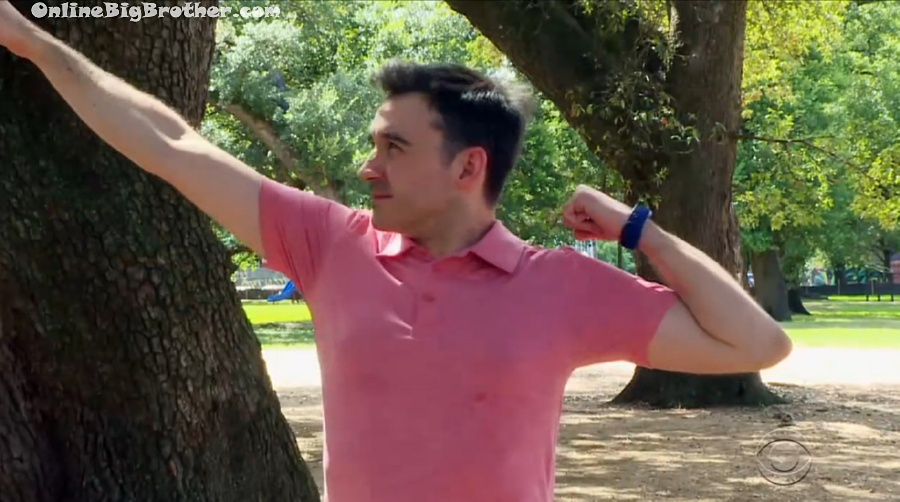 Ian Terry
(Big Brother 14 WINNER)
Ian Terry was awkward at first but as the game progresses he became a formidable player. He won a slew competition right when he needed to take out big players and earning the respect of the house enough to award him the win by a vote 6-1 against BB10 winner Dan.
Verdict – As long as they get him a squeaky hammock that can swing It'll be all good. A great All-Stars cast pick.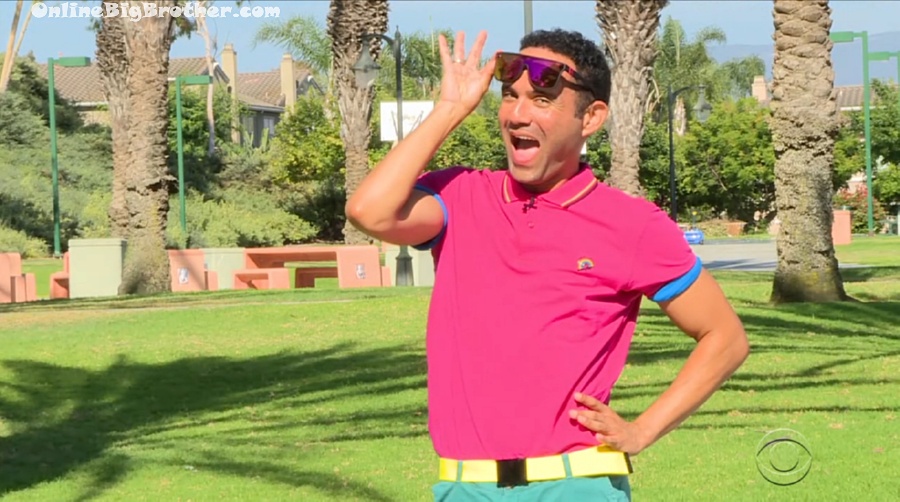 Kevin Campbell
(Big Brother 11 Evicted day 73)
Kevin was teamed up with Natalie during his season and they went far with scheming and lies. Unfortunately for them, they were against the cat lady loved JEJO and for that, the community (OBB included)  hated them. It was mostly Natalie but some of that rubbed off on Kevin. Does anyone remember the one last lie they pulled to mess with Jeff? it worked propelling them into the BB11 late game.
Verdict –  Looking back in hindsight maybe they weren't all that bad. Maybe JEJO were the bad guys.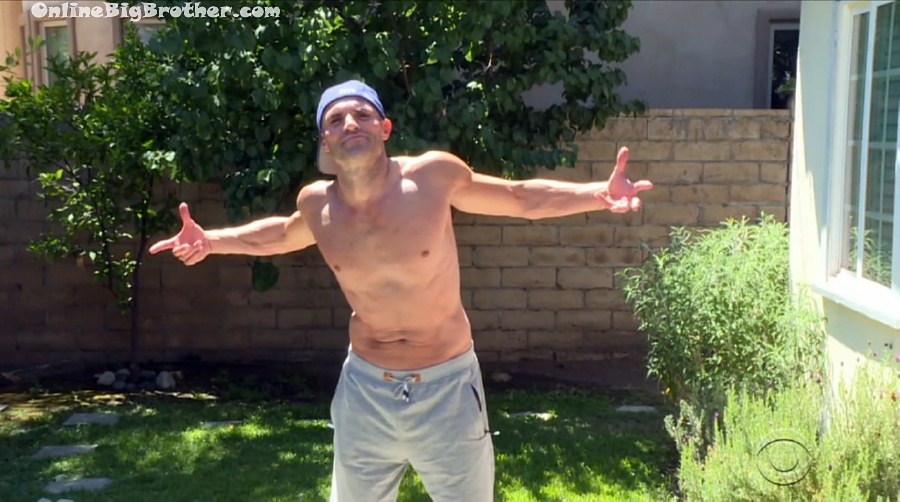 Enzo Palumbo
(Big Brother 12 Evicted day 75)
Steller social game during his season. The founding father of the Brigade Enzo was a favorite from a simpler more enjoyable Big Brother time.
Verdict – Tossing grenades and eating with your mouth WIDE open that's the Enzo way. Will he reform the Brigade with this cast? I'm here for it.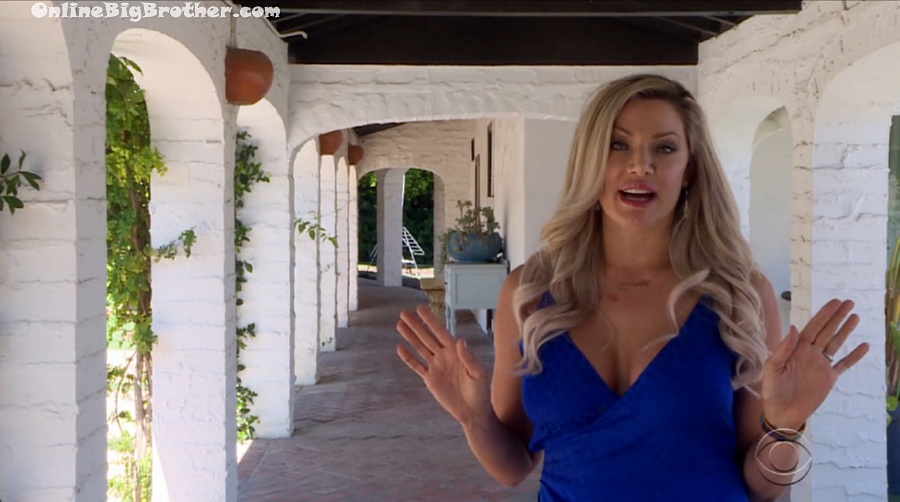 Janelle Pierzina
(Big Brother 6 Evicted day 76, Big Brother 7 evicted day 67, Big Brother 14 Evicted day 34))
After seeing her on Big Brother 14 I'm surprised she came back for another go. Janelle is one of the most iconic Big Brother characters of all time being the only player to have played in all three eras of this show. (Early Shapiro golden age, Grodner twist era, late-stage Grodner garbage cast era)
Verdict – Loved Janelle before and we can love her again.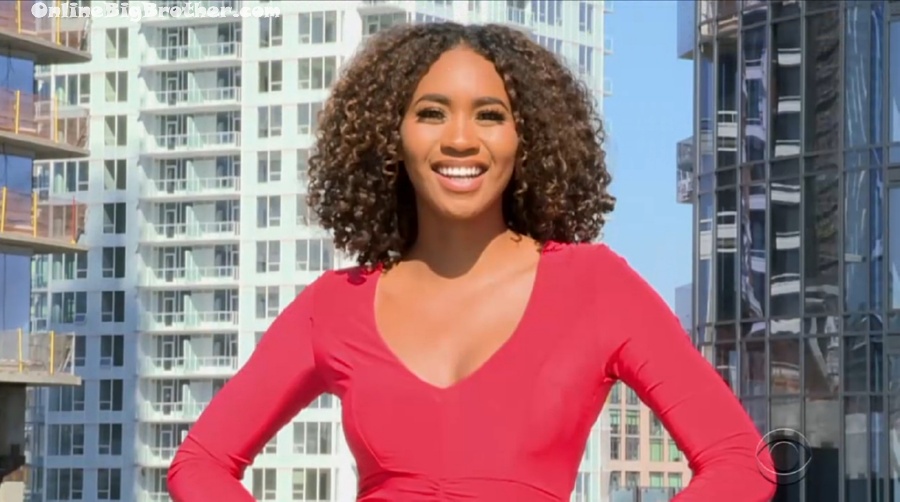 Bayleigh Dayton
(Big Brother 20 Evicted day 51)
A popular player that really brings the drama whether it's forced or real it is usually fun to watch. She married Swaggy-P from that same season. Their after-show antics on Social Media and other reality shows seem to be popular with many fans. Bayleigh is a polarizing character in the community, coupled with her feistiness it should make BB22 interesting.
Verdict – Looking forward to the minute by minute updates on how much gold Swaggy has accumulated on Instagram.

Nicole Anthony
(Big Brother 21 Evicted day 99)
Nicole was well-liked in her season being a fan favorite throughout but maybe losing some of that luster near the end.
Verdict  – A great All-stars pick and should do alright with Cliff, not in the house. (Thank god Cliff isn't on)

Keesha Smith
(Big Brother 10 Evicted Day 64)
Of all the season I have covered Big Brother 10 has been completely purged from my memory banks. She won America's player.
Verdict – essentially a new player for me to watch. let's go!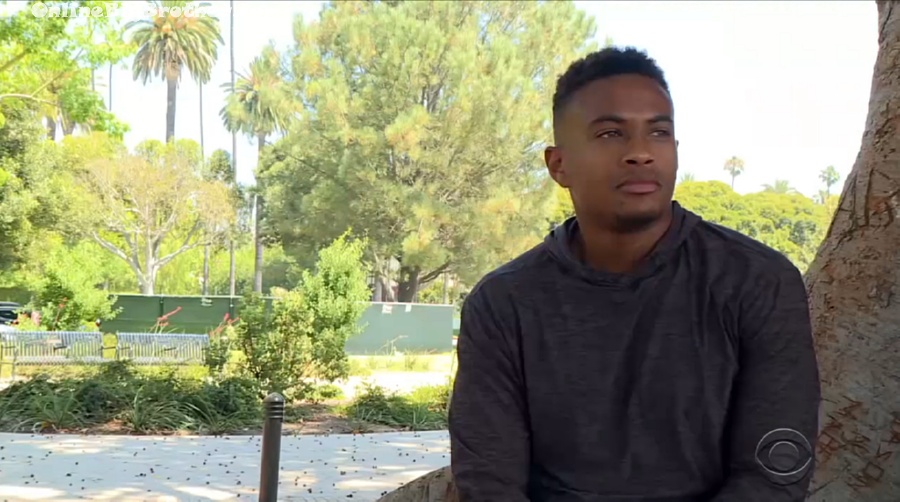 David Alexander
(Big Brother 21 Evicted Day 1)
David was evicted Day 1 and instantly became BB twitter's favorite person in the world narrowly beating out Kim Kardashian. He got back in the BB21 only to get evicted again.
Verdict – Give him another shot why not he's got fire in his belly which this show needs.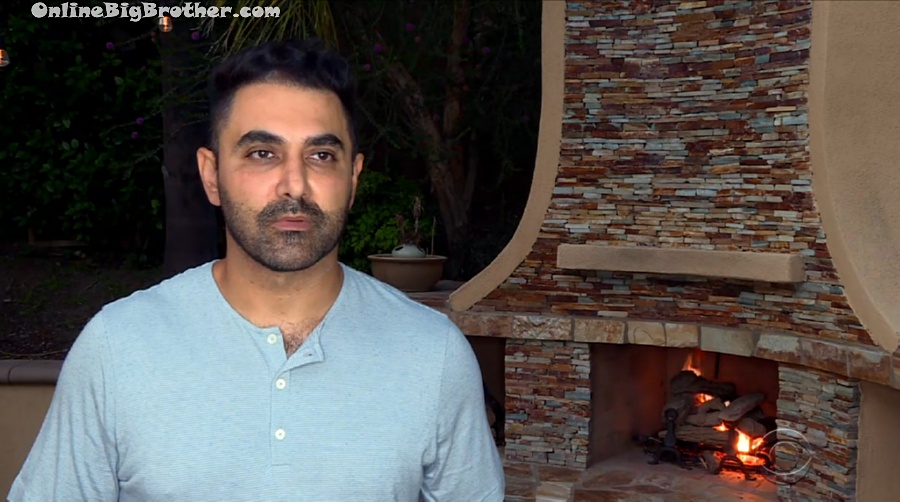 Kaysar Ridha
(Big Brother 6 Evicted day 47, Big Brother 7 evicted day 39
What can I say he's one of the biggest names from the golden age. "WHAD UP KAY-SAR". Kaysar doesn't hold the best "all-Star" record but he was a great BB character. Would have probably won America's favorite if they had it back then.
Verdict – Just get to Jury this time bud you can do it!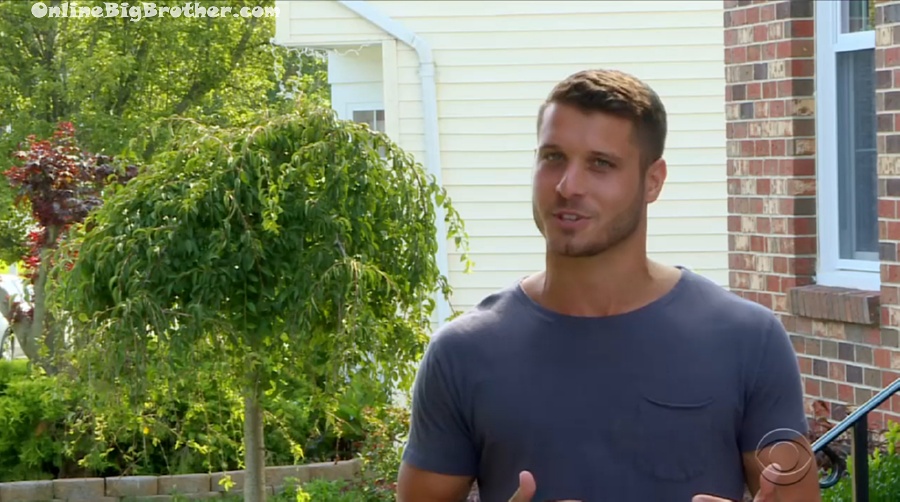 Cody Calafiore
(Big Brother 16 Runner-up)
A real studmuffin over here. He's best known for making out with his dad and winning the BB16 final 3 Head of Household but coming in second. With that ever-important final HOH win, Cody evicted Victoria instead of Derrick. The one person he could win against was Victoria he settled for runner-up and 1/10 the money. Derrick won that season by a vote 7-2
Verdict – Cody was constantly threatening to Call people out but never did sh1t. He just hung around rubbing up on a married woman the entire 900 days that wretched season went on for. A more entertaining pick would have been his brother Paulie at least then we could update the gif of him peeing in the hot tub.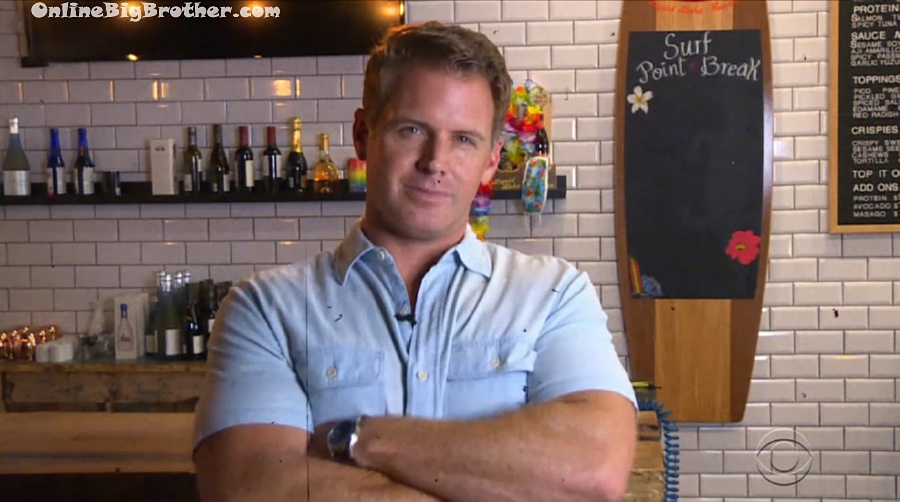 Memphis Garrett
(Big Brother 10 Runner-Up)
The same as Keesha, Purged.
Verdict – Memphis was some sort of gunslinger with Dan on his season and they made it to the end. Let's see how far he goes on his own.
Live Episode results
Playing for the HOH they go in Four at a time with potentially 2 of them advancing to the HOH competition. They have 4 minutes to complete the challenge.
Nicole F, Sh1tmas, Da'Vonne, and Dani first four to compete. Sh1ytmas goes to the live HOH competition
The next four to enter are Tyler, Kevin, Enzo, and Ian. Ian and Kevin advance to the Live HOH.
Next four are Janelle, Bayleigh, Nicole, and Keesha. Nicole advances to the live HOH.
The last four are David, Kaysar, Memphis, and Cody. Memphis and Cody advance to the LIve HOH.

The 4 groups meet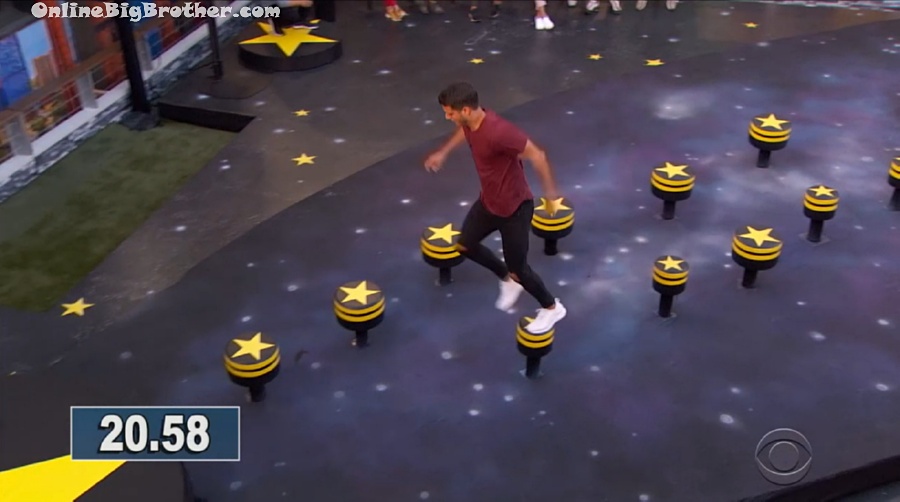 The Head of household competition
Individual times the competitors are Nicole, Christmas, Ian, Kevin, Cody, and Memphis.
Memphis –  1:12.22
Cody – 22.06
Christmas, Kevin, Nicole, and Ian cannot beat 22.06 they each get to draw a Card.
Cody wins the first Head of Household.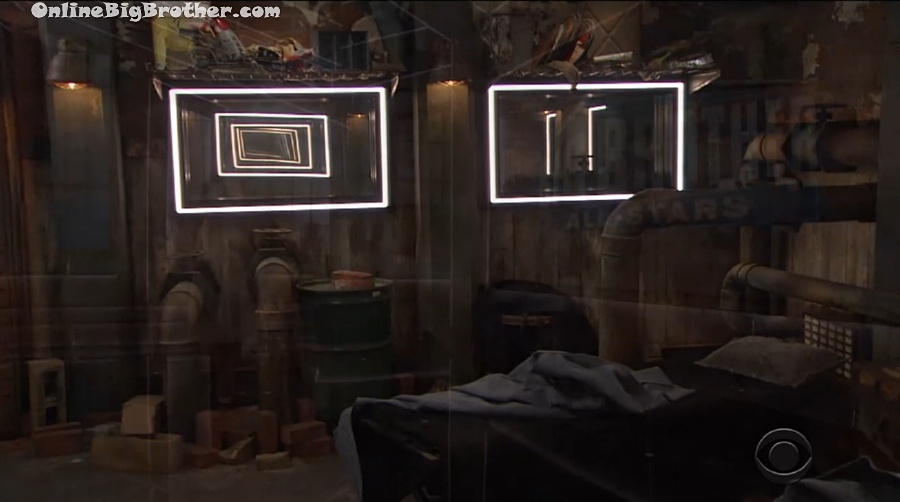 Ian, Kevin, Memphis, and Nicole draws the Have not card and are have nots this week.
Sh1tmas wins $5000
The twist Grodner added to ruin is called "the safety Suite" no details given. There's a new way to prevent you from getting evicted it can affect 2 houseguests. Throughout the summer new rooms will be revealed and each room will twist up this game like never before