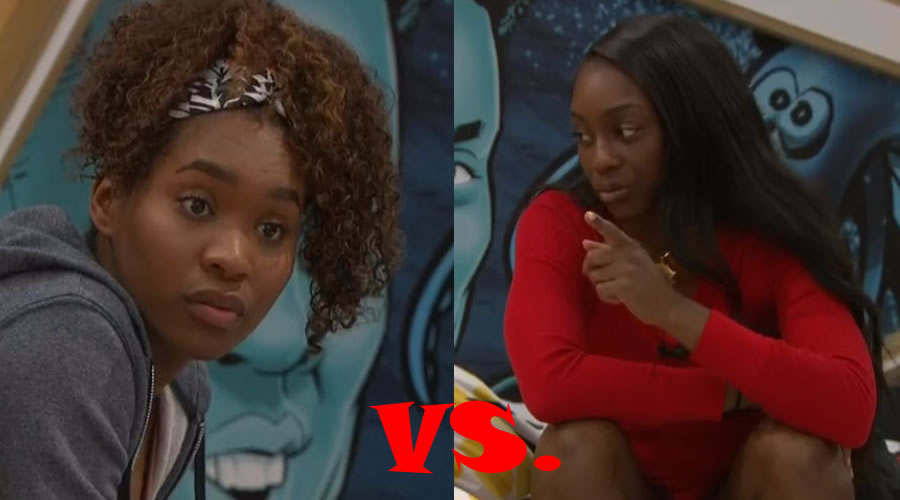 This Big Brother week went as planned for the majority alliances in the house. Christmas won the Head of household beating out Da'Vonne in the final 2 of Filter Face off competition. Christmas nominates Bayleigh and Da'Vonne it benefits her allies, break up a couple, Bayleigh is getting a little too sassy and something about untouchables. The Veto is played and Christmas the "Comp beast" wins again. There was a lot of chatter from houseguests to nominate Dani, Ian, Tyler and of course not use the veto. Ultimately Christmas doesn't use the veto and the nominations stay the same. Bayleigh will be evicted.
Ian has autism har har har
Ian has been open about his autism on the feeds and explained his rocking. The guy also rocked out on the hammock for 90 days during Big Brother 14 so his rocking is his thing. Dani pointed out that she suspected Ian used his social awkwardness for game. DR told her to stop. Fast forwarded to a couple nights ago. Memphis, Dani, Nicole and Christmas are all in the key room talking about how Ian's rocking stresses them out. Memphis says his nightmare is to have Ian rocking on the foot of his bed. They go on about Ian's rocking hooting and hollering at Memphis' "nightmare". Fast forward to this morning and it looks like Nicole's makeup affiliates have dropped her and there's article's on TMZ and Newsweek about the incident. Yikes.
First fight of the year
Toss in some alcohol, a dash of power and a mix of angry people and you have a Christmas, Da'Vonne and Bayleigh fight. Christmas could have handled her HOH better the result was Bay/DAy being pissed at her more than needed.
Tyler an ally to the cause
It's hard to get a clear picture of what happened as CBS blocked the feeds for most of the critical conversations.  Tyler told Da'Vonne and Bayleigh that he would talk to Christmas to put him up as a replacement. He wanted to quit so the GROD  (Glory to the grod) had to get flown in to talk err.. remind him it's against the rules…. The conversation Tyler had with Christmas was blocked on the feeds for some reason. Somewhere in the middle of all this Black lives matter got mentioned. It was suggested that Tyler worried about what he said would looking poorly to America so all this was a Stunt. We'll never know.
Pregamed to sh1t
A lot of talk on the feeds about the pregame alliances set up by Derrick,  Nicole, Dani and Cody. I've heard Enzo, Da'Vonne, Kevin, Bayleigh, David all make mention of it.
Results from the Show
Dani Votes to Evict Bayleigh
Ian Votes to Evict Bayleigh
Cody Votes to Evict Bayleigh
Enzo Votes to Evict Bayleigh
Tyler Votes to Evict Bayleigh
David Votes to Evict Bayleigh
Memphis Votes to Evict Bayleigh
Nicole Votes to Evict Bayleigh
Kevin Votes to Evict Bayleigh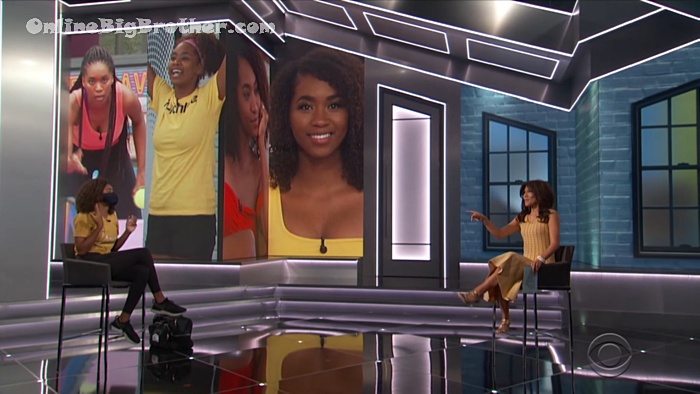 Bayleigh Evicted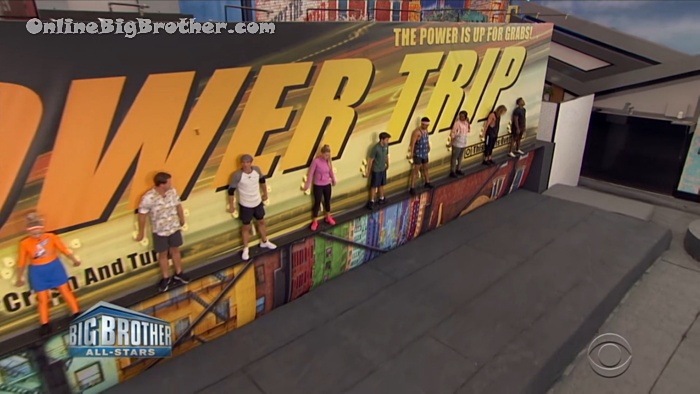 The Head of Household Competition will be on the feeds yo.
WALL – First three to fall are have nots.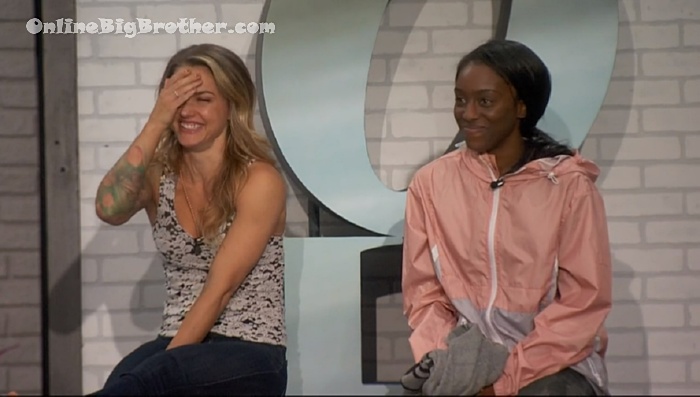 Da'VOnne is the first out.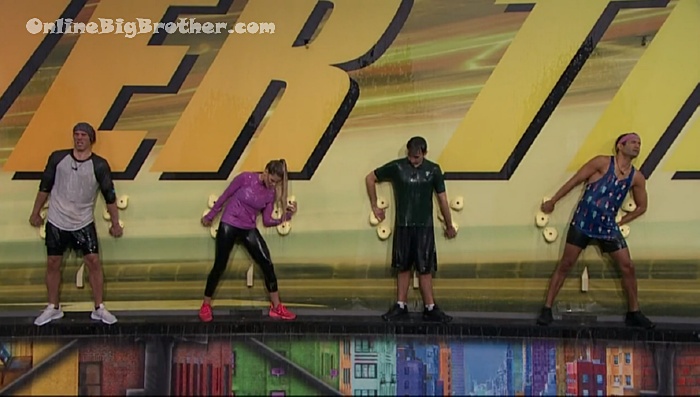 They're sprayed with water.. Nicole says she's going to pee..
6:30 pm Everyone but Christmas and Da'Vonne on the wall.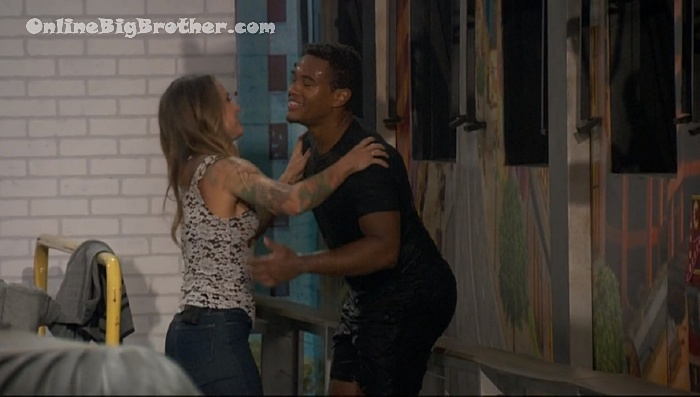 6:48 pm David out ..
Da'Vonne tells him he did good.. (yikes)

6:54 pm Ian drops followed by Memphis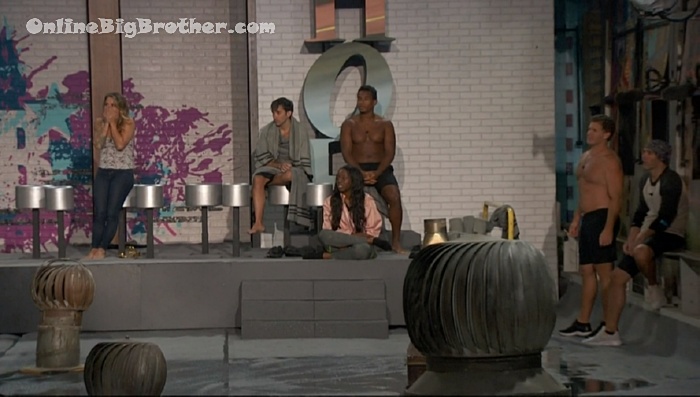 7:02 pm Enzo out.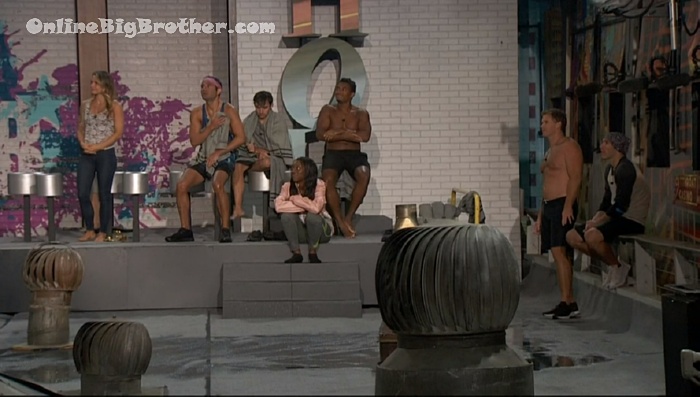 7:07 pm Kevin out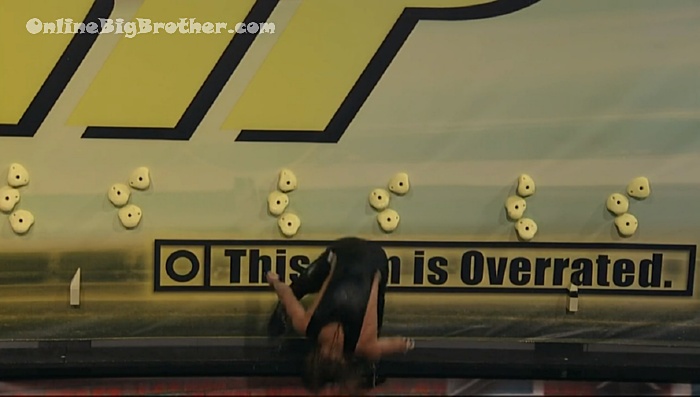 7:16 pm Tyler out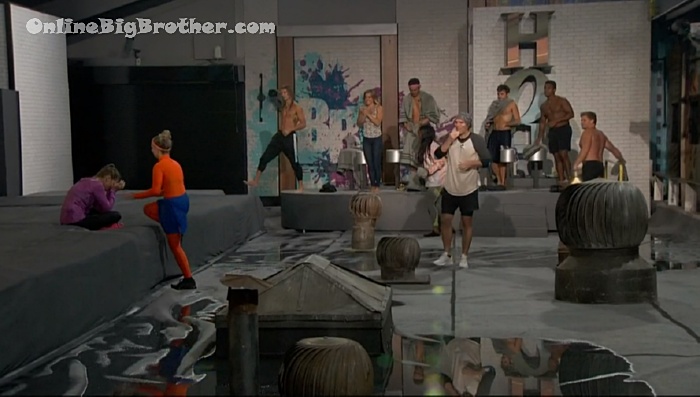 7:22 pm Nicole out (Thank the Kraken)
Cody out
Dani wins the Head of household