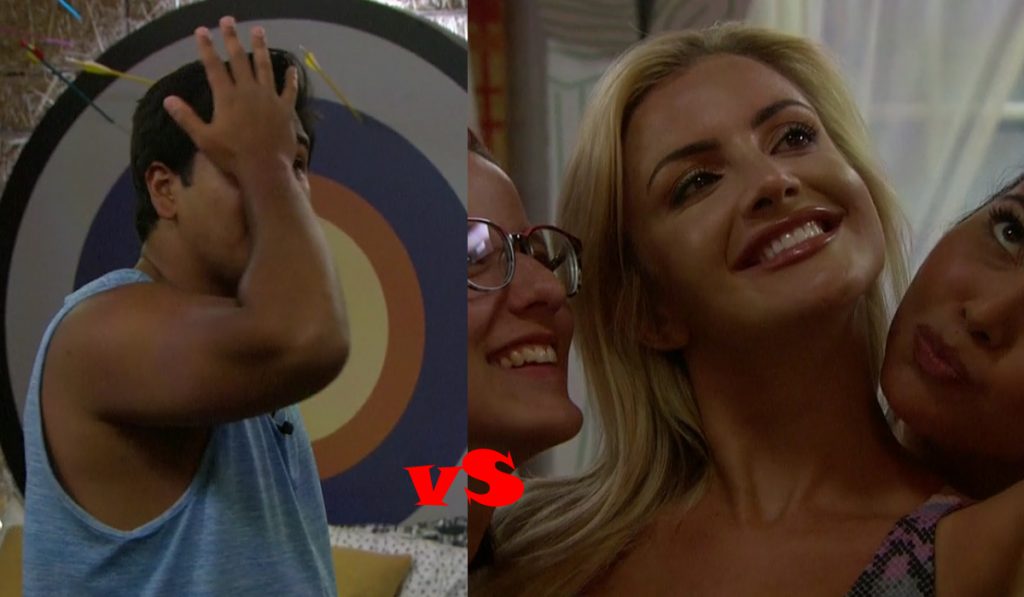 Hey, folks here's the week one wrap up for Big Brother 21. While it's been a slow week compared to past seasons there's been plenty of game and some interesting conversations. We have a lot of strong players in the house this year. I dare say this might be the strongest bunch we've seen in a while.
Lets start by taking a look at the houseguests rankings. Three trends we will zero in on that will be telling about the houseguests and how the week went. Bookmark this page to submit your ranks every day
Jack dropping from number 1 to 16 in 3 days. Once his personality came out it was all over for Jack. He's holding that position much sought after number 16 sometimes exchanging with Kat here and there.
Cliff, Tommy, Nicole dominance in the top 3. Nicole is slipping a bit but Tommy and Cliff look very comfortable in the top 2 spots.
Kemi going from 1 to 10 and Christie from 3 to 11 by Day 6. Kemi's episode 1-2 edit showed her poorly. On the feeds, she's a treat.  Christie's drop is a bit of a mystery maybe it's Jack's stink.
Major Alliances
GR8FUL – Christie, Holly, Jack, Jawson, Bella, Nick, Tommy, Sis
6-Shooter – Christie, Holly, Jack, Jawson, Tommy, Sis
"southern folks"- Cliff, Jackson, Kat and Holly
Black Widows – Jess, Nicole, Kemi, Bella
Rush Hour – Bella, Kemi
Final 3 – Tommy, Christie, Jack
"Baby Doll" – Jawson and Jack
Sam and Nick, Nick and Bella are close
Key events on the live feeds.
Pre-feeds: Christie won the Head of Household and nominated Cliff and Kat. The plan at this point is to win the veto and nominate Kemi. A plan very much pushed forward by Jack
The Power of Veto players: Christie, Kathryn Cliff, Sam, Jack, and Nicole. The Host was Tommy. Sam pulls out the big VETO win. From the get-go he's making it obvious to the people in power (Gr8tful) he'll use the veto. The rest of the house (Nicole, Jess, Kemi, Ovi) have no idea
Christie sticks to the story that Sam isn't using the veto and if he is he's not telling her. When pressed she uses the excuse that the house is telling her Kemi needs to go but she has nothing against her personally.
Kemi starts getting the vibe that she's getting backdoored . Around this time the wheels start to come off on Jack. The rumour starts up that Nick and Bella will try and flip the house if Kemi goes up. Chrsitie not wanting Kat to be evicted after promising her safety starts considering Ovi.
It's obvious after 2 days on the feeds that Jack is a giant douche. His popularity with a lot of people plummets, however, Sis still decides to have a "fake Showmance" with him. Christie starts to turn on Jack "sick of the jack show"
Christie puts Ovi up in Cliffs place
Jackson and Kat have a little fight on more and there was a  small flip attempt by a pissed off JAwson to get kat out. but it fizzled.
Ovi lets people know about having the nightmare power
Ther'es talk about keeping Ovi but it never goes anywhere. Ovi will be evicted.
Results from the Live Show
A live twist in the game will be unleashed and promises to have everyone's head spinning (can't wait)
The evicted houseguest won't be sent home they will continue to be in the Big Brother house. The player is out of the game but is not out of teh house.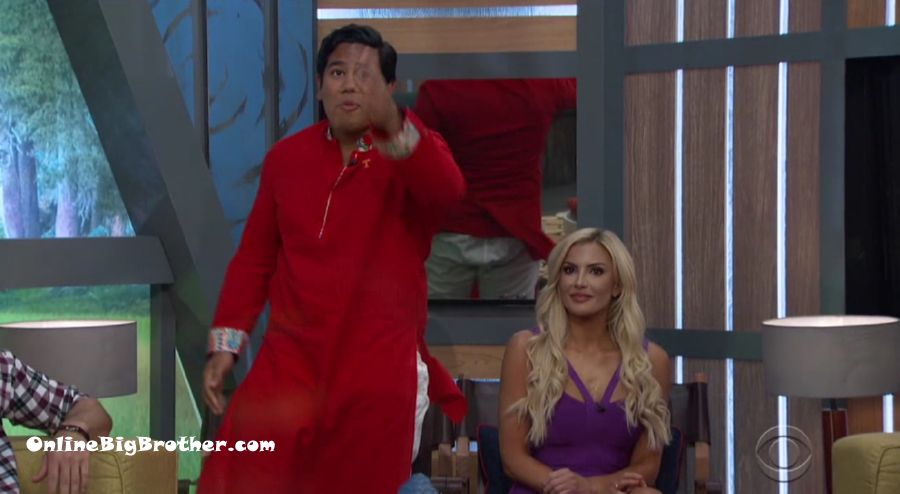 Ovi – I'm not done learning yet.
Kat – so to keep it short and sweet… I'm loyal to those that are loyal to me
Sis – votes to evict Ovi
Nick – votes to evict Ovi
Tommy – votes to evict Ovi
Jess – votes to evict Ovi
Holly – votes to evict Ovi
Jack – votes to evict Ovi
Jackson – votes to evict Ovi
Nicole – votes to evict Ovi
Kemi – votes to evict Ovi
Cliff – votes to evict Ovi
Sam – votes to evict Ovi
Kemi – votes to evict Ovi
Ovi is evicted but not really.. "Camp comeback is now open"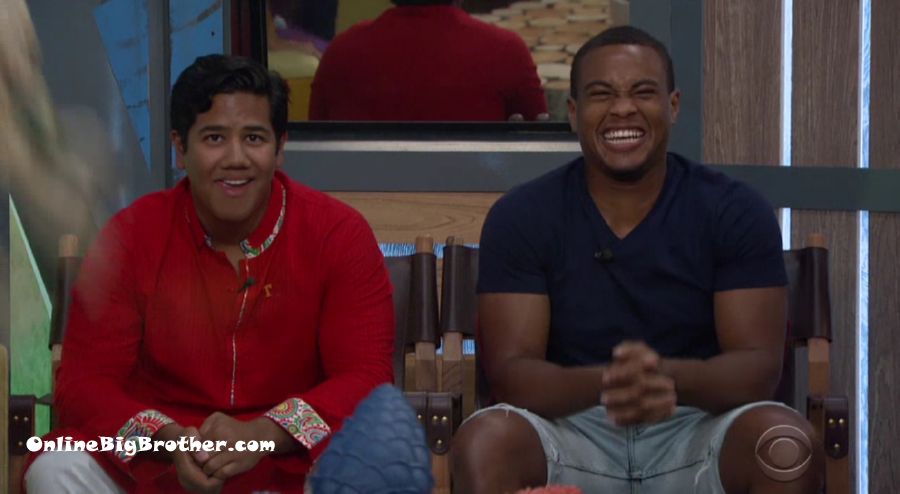 The evicted houseguest will not be leaving the Big Brother Housebut they will continue to live in the big brother house. Camp back doesn't compete in challenges and isn't part of ceremonies.Julie highlights that Campcomeback isn't a nice place to be members live upstairs but it's not comfortable
Campcomeback will continue to play the social game
One of the first 4 houseguests left packing will enter back into the game.
David enters the house .. He's in Camp comeback
David has been in sequester since he left the big brother house
DAvid is moving into camp comeback and he will also have a chance to come back into the game.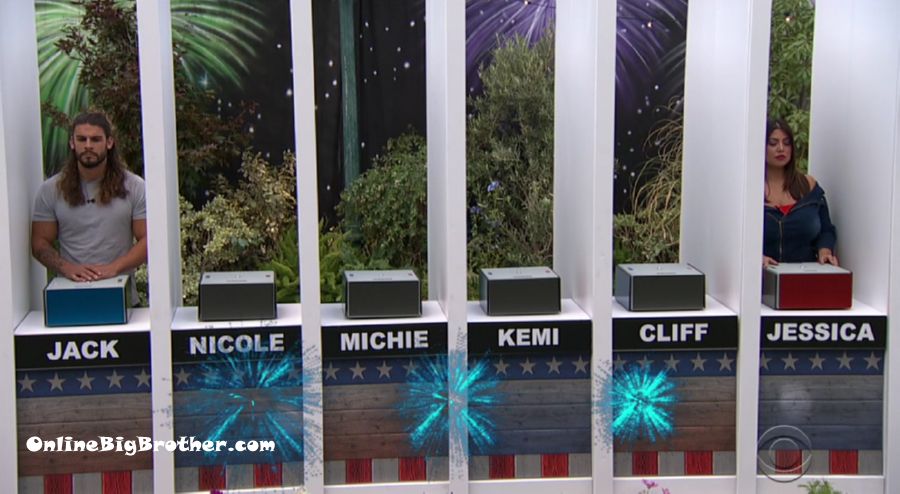 Head of Household Competition
Ovi and David can listen to the competitions
q1: Everyone got it right
q2: Nick – out.
q3: Tommy, Holly, Kat got – Out
q4: Sam, Sis, Bella, Kemi – out
q5: Nicole and Michie – out
q6: Everyone got it right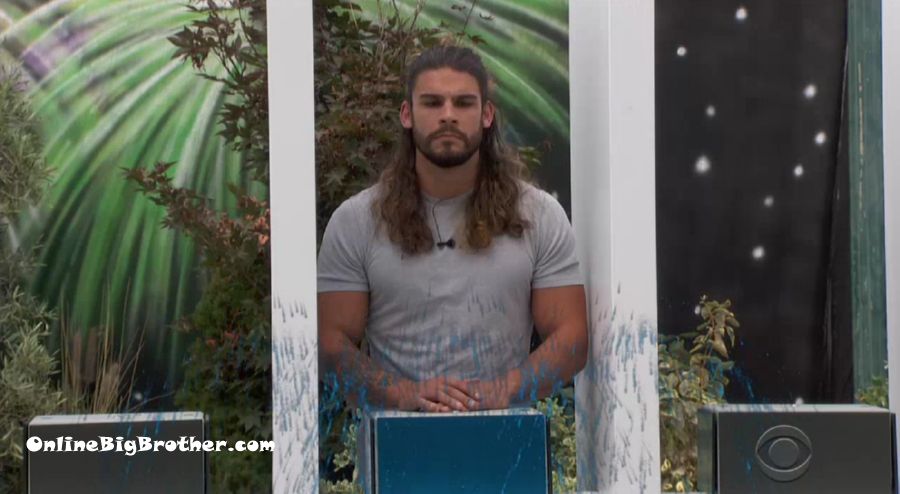 Jack is the New Head of Household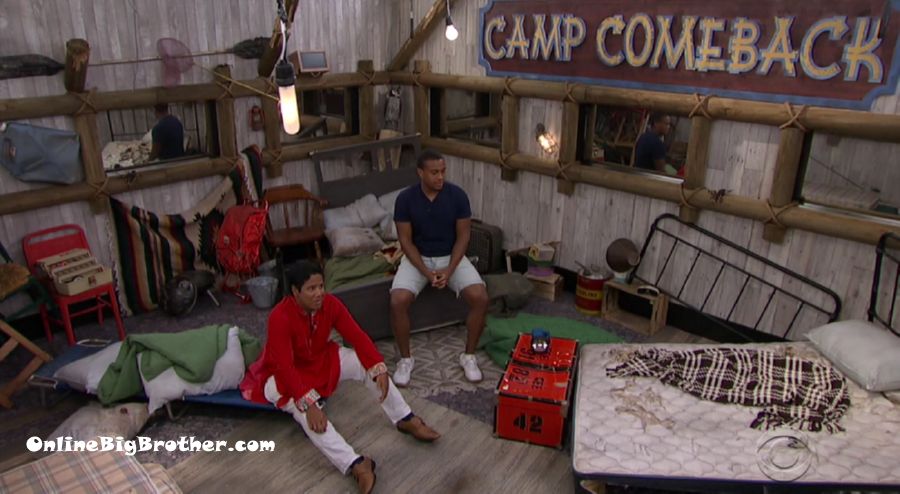 Camp comeback