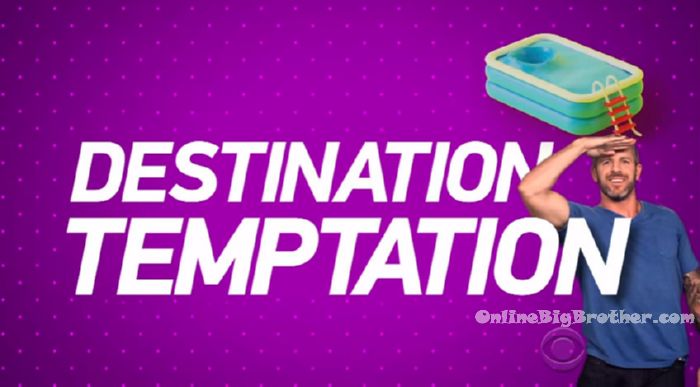 Big Brother 19 is only a few days away with the premiere airing on Wednesday, June 28th! We've already met the all new cast of house guests
that will be competing for the half a million dollar grand prize. And even though the we can't watch what's happening inside the big brother house, the competition has already started. The house guests have already moved into the house as they need to start getting the footage for the premiere.
Big Brother 19 Schedule:
Wednesday, June 28 – 8pm – Two-hour premiere
Thursday, June 29 – 9pm – One-hour episode
Thursday, June 29 – LIVE FEEDS launch at 10pm PT
Sunday, July 2 – 8pm – One-hour episode
When we say temptation… you say BIG BROTHER!
When we say deception… you say BIG BROTHER!
When we say competition… you say BRING IT ON!
Julie Chen – Big Brother is back!
And this summer its destination temptation! Oh Yeah!
For every temptation accepted…
I want surprises! Money! Power! I want it all!
Someone else is going to pay!
Julie Chen hosts!
Give in to your temptations!
And now some shameless plugs
Get your feeds through us using the link below:
CBS All Access is your key to the Big Brother house! Stream the season 19 premiere on 6/28 @ 8/7c with a 1-week FREE trial.

Try out our new Houseguest Ranking system. . still in Beta 🙂