Big Brother 19 house "Summer of Temptation"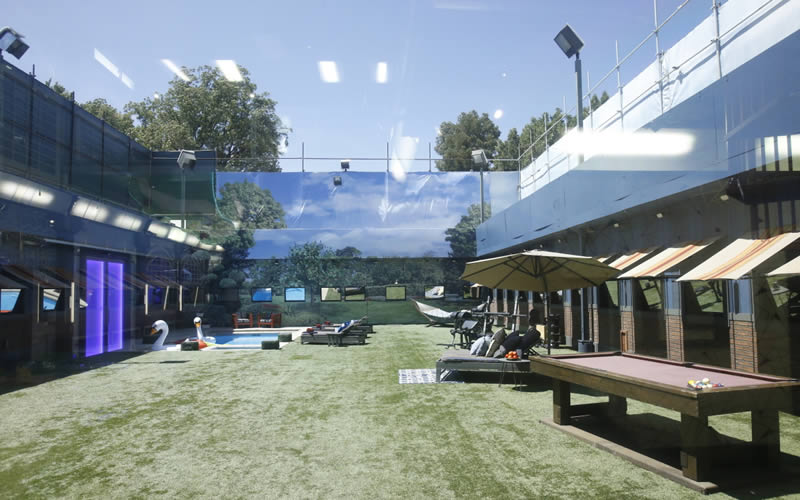 Where the houseguests will be challenged like never before as they embark on a season of tempting offers that could give them money, power and safety in the game but, they will need to be careful, because for every temptation taken, there will be a consequence to face. this season house reflects the temptation twist with words like Money and revenge hanging on the wall, constantly reminding the houseguests that the game never stops. "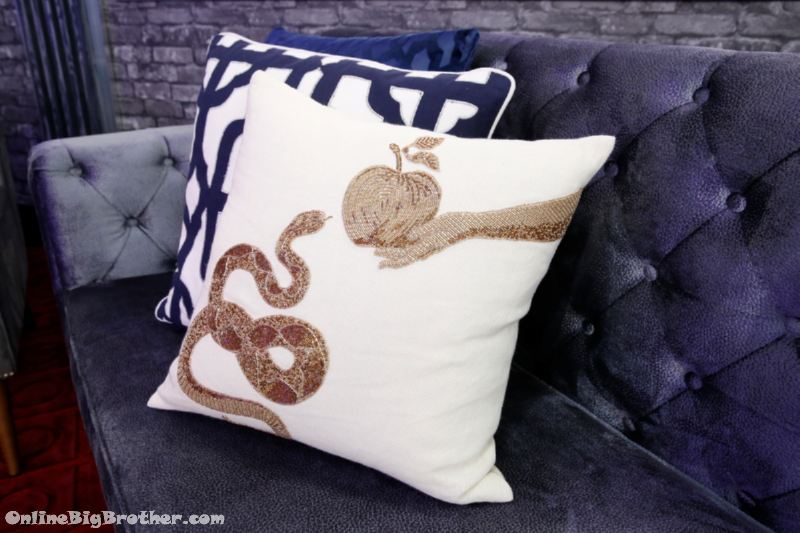 Sigh.. from the pictures they filled the house with plastic apples and your odd snake. Nothing like the makeover they gave the Big Brother Canada 5 house.BBCAN was cancelled so..
The house is underwhelming for me. Not that it really matters how fancy the BB house is, It's all about the CAST.. the CATS CAST CAST. We still haven't seen the have nots room which in my opinion is the only one where the design actually matters. Maybe they are doing away from have nots.
The Money Room "very masculine" on the wall is 6400 framed.. but Julie stresses it's not real.
The Living Room
The Lounge
The Bathroom
18 venetian mirrors mirrors "room of Vanity"

The Kitchen
That hangout nobody uses off the HOH room
HOH room
Outside
More apples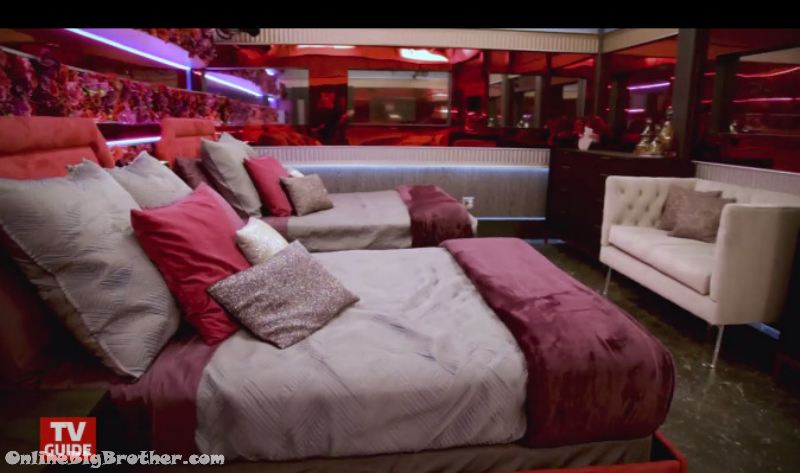 The Showmance Room
If this season is a season of showmances and those showmances have anything to do with Jeff I'm calling Kraken on the season before it even begins. Remember on the Jeff interviews during the cast reveal? Remember Jeff's constantly talking about how Showmances are the way the game is played nowadays? I smell Kraken..
Right now the showmance room is in the location of the have nots. It's common that the Have nots room changes over after the feeds start. Lets hope this is the same format this year.
What about the Twist?
Without any more details there's no point getting too excited. They always like tossing twists left and right during the 2 night premiere extravaganza. I'm hoping the summer of Temptation twist is much more benign than the deluge of nonsensical twists they gave us last year. (every recent season since actually)
All newbies though so theres something to be happy about. I'm sure our old friend the Grodner has something up it's sleeve.
*** UPDATED ***

And now some shameless plugs
Get your feeds through us using the link below:
CBS All Access is your key to the Big Brother house! Stream the season 19 premiere on 6/28 @ 8/7c with a 1-week FREE trial.

Try out our new Houseguest Ranking system. . still in Beta 🙂