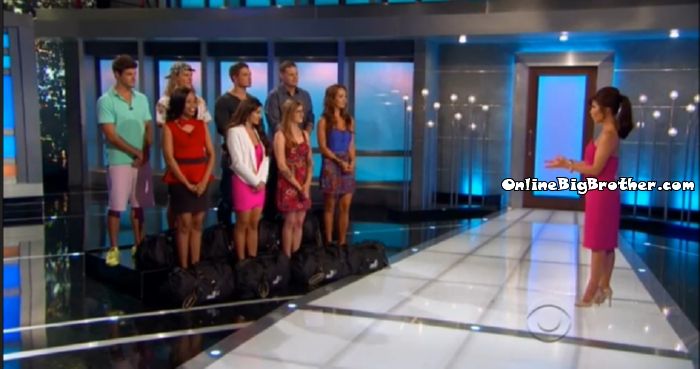 Catching up on what's going on in the Big Brother House (Scroll down for the episode spoilers) 
What's up with the two HOH's and the twists? 
MORE interaction / Voting from the viewers this season. There will be a new interactive twist called "Team America" that will allow America to influence the game like never before.

HOH TWIST = TWO House Guests win HOH each Thursday. They both nominate 2 House Guests (Total 4 Nominees). The 4 Nominees then compete in the "Battle of the Block" competition and the PAIR that wins is safe for the week and the HOH that nominated them will be dethroned and in threat of being nominated as a replacement should the Power Of Veto be used.
Live Feeds Start at 10pm PT !! SAVE 20%
Save 20% if you purchase the live feeds today. Offer expires TONIGHT! Big Brother Live Feeds Early-Bird offer now available – Save 20%!
If you don't like the feeds after 2 days cancel with no charge.
Big Brother 16 Feeds have a flashback feature enabling you to go back and watch what you missed from day 1 to finale.
 Remember OBB watches the feeds we'll let you know when theres stuff worth "Flashbacking" to
 Premiere Part 2 Results 
Zach, Christine, jocasta, Caleb, Brittany, Derrick, Hayden and Victoria enter the house
Nicole already worried their 8 person (Crazy 8's) and 4 person (El C

uatro) 

alliances will fold now that the new players are here.
Donny is stressed because now he has 8 more names to remember
Cody is smitten with Brittany
Victoria and Frankie start off close
POW POW is horny over Caleb
Zach tells Frankie that he is the most broadway person he has ever met!
 Hayden comments in the diary room that Zach better calm it down he's talking to the HOH and might get nominted acing like that.
Frankie also says in the diary room that Zach is rubbing him the wrong way and better watch it.
Julie Chen then asks the new 8 house guests to head out into the backyard for tonights HOH competition. The competition is called "Over the Coals!". The last house guest left on the spit will be tonights HOH. She tells them that being HOH doesn't mean you're mean your safe because there will only be one HOH at the end of the week
Victoria is the first one out of the HOH competition
Brittany is the second out
Jocasta Third out
Christine Fourth out
Zach fifth out
Derrick sixth out
Hayden seventh out
Caleb Wins the Second HOH
Frankie changes his mind about Caleb now wants to be friends "He's a lion and i'm going to be his tamer"
Julie chen explains the twist this season. (See above) Calebs two nominees and Frankies two nominees will compete the HOH who puts up the winning two nominees goes back into being a regular player. The winning two nominees are safe.
First Member of Team America is Joey
Team america is an alliance all summer long. The team will be given a task if they complete the task they are given $5000