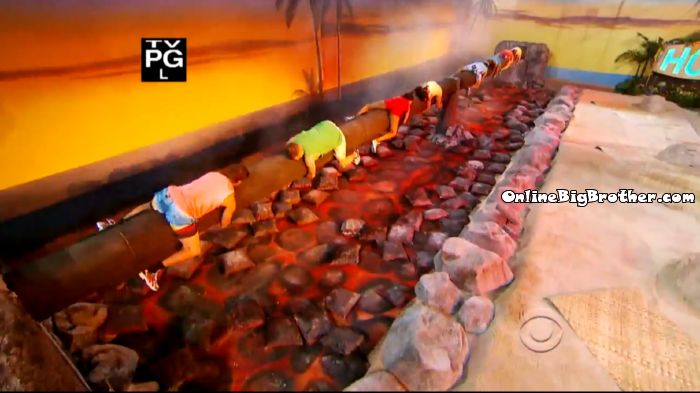 Big Brother 16 has a two episode premiere. The first part was aired on Wednesday when Nicole, Joey, Amber, Paola, Cody, Donny, Devin and Frankie entered the house. This first 8 form an alliance as a whole called "The crazy 8's", The 4 girls form an alliance called "El Cuatro"  and Donny/Devin form an alliance. They all compete in the HOH and Frankie ends up winning it (Amber came in second and Paola was the first one out).
Episode two will show the remaining 8 houseguests: Hayden, Caleb, Christine, Zach, Jocasta, Brittany, Derrick and Victoria enter the house and get to compete in the second HOH competition. CBS released a preview video showing snippets of the competition and some of the wacky reaction as teh new Players enter the game and meet each other for the first time. During the competition you see the players holding onto a rotating log over top "Burning Coals". Another shot shows Caleb and Hayden congratulating each other and hugging. Hinting that one of them won the HOH.
After tomorrow's episode the Live feeds start up and the real fun begins. If you haven't seen it already I suggest checking out episode one it's great. If you need your feeds theres a  2 day free trial Even MORE from the BB House! Check out the Live Feeds with a 48hr free trial! Access to EVERYTHING they can't show on TV…we don't want you to miss a moment this season!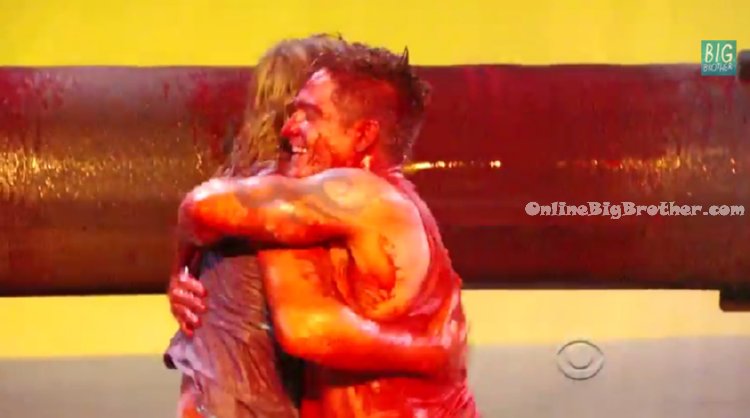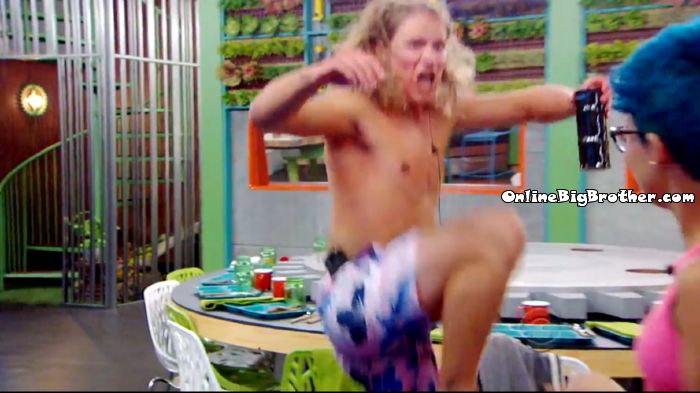 [polldaddy poll=8136415]