Big Brother 14 live feed Gallery. Each minute we take a series of screen captures from each Live Feed cam in the house and upload them to our Gallery every 10 minutes.
A load of Random pictures from July 20th Big Brother 14 Live Feeds. There's a new Head of Household this week
Each photo produced has a file name of when it was taken and by which cam. For example one may have the title "BB13-C3–7-8-2012–12_06_08.jpg"
C3 = Camera 3 on the feeds
7-8-2012 = July 8th, 2012
12_06_08 = Taken at 12:06:08
If you want to go back to these times and watch them on the feeds you can using a rewind option called Flashback. Try the Feeds out Free 3 day Trial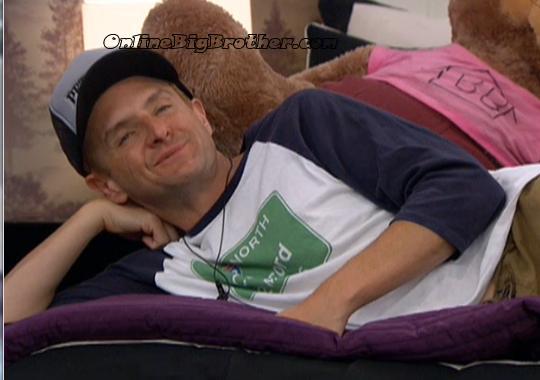 [flickr-gallery mode="photoset" photoset="72157630662813994″]
Share it YO!
Tweet