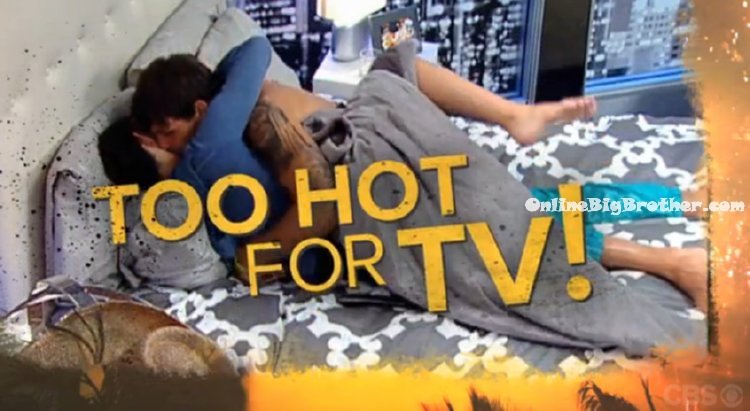 LIVE FEED Early Bird pricing will close the afternoon of 6/26/14 PT
The Big Brother 16 première is airing tonight at 8pm on CBS and we're excited to finally get this season started! It will be great to get to know the all new cast of house guests outside of their CBS Bios and video interviews. We already saw a video of the first HOH competition that the 1st group of 8 house guests competed in to determine who will be 1 of the 2 HOH's this first week. Tonight we'll see the house guests entering the house, learn more about this seasons twists and more..
Early-Bird 20% Savings Special – Offer ends June 26!
Every season CBS offers the Big Brother Live Feeds at a discount prior to the première so that you can signup and save a few dollars. Subscribing to the live feeds is CHEAP at only $23.99 to watch the ENTIRE Season of Big Brother 16! That's 90 days of 24/7 entertainment! AND this season is going to be even better as the live feeds are being broadcast in High Definition (HD). By signing up to the live feeds through one of the live feed ads on our site you're helping support OnlineBigBrother.com (At NO EXTRA cost to you) all the FREE content we provide! Simon and I will be transcribing everything that happens on the live feeds throughout the season so that you can sign into your live feed account
and flashback to watch all the drama!
When will the Big Brother Live Feeds begin?
The Big Brother Live Feeds Season 16 will start on June 26, 2014 at 10:00 pm (PT).
SAVE 20% OFF MONTHLY PASS
Available only until June 26th
Our best offer! Get NEW and EXCLUSIVE content before the show starts.
Subscribe today for this limited time offer!
Live Feeds will start streaming June 26th!
$23.99 / season
TRUST us Big Brother is nothing without the live feeds!
– See what they can't show you on TV!
–