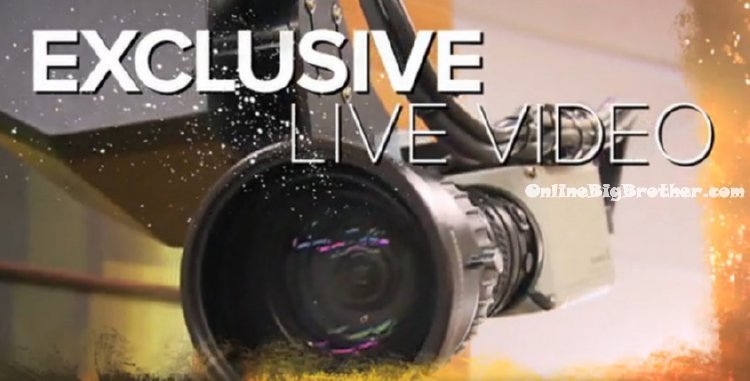 We recently learned that the Big Brother 16 house was outfitted with more cameras and microphones to capture all the lying, backstabbing, twists, fights and showmances. However what we didn't know until now is that the Big Brother house reportedly went through a make-over and will now finally be brought to you in high-definition (HD). This means that Big Brother 16 will have 76 high-definition cameras to go along with the 90 microphones.
CBS decided to switch Big Brother over to high definition years ago but due to the changes in the infrastructure it was too complex to do all at once and therefore needed to be done in waves. For instance the producers needed an entirely new post production centre that needed to be designed, built and run through its paces to ensure it was ready for the 3 month big brother season.
Executive producer – Rich Meehan states:
"It's not just about swapping out cameras, everything had to be changed and we couldn't do anything that would jeopardize production of the series."
Executive Producer – Allison Grodner states: for the upgrade to take place "14 miles of HD cables" needed to be replaced as the high tech system couldn't run on the old low definition wiring. Additionally each new HD camera had to be installed and tested on the new digital control room.
Want 24/7 live access to the BB house this season? Sign up TODAY for the Live Feeds and save 20%!
Brother engineering-operations supervisor David Crivelli states: "We only had six months at a time to do [the changes], we had to do a heart transplant," even as the "patient" – the big brother series continued to run on schedule.
Rich Meehan added that for better coverage of the houses rooms and corridors:
"We've added 11 new cameras in the house for better coverage, we've also lowered some of the cameras so viewers are in the action more."
In addition to more cameras each one now covers more ground as HD uses an aspect ratio of 16:9.
"You can now see from the kitchen area to the bedroom in one shot, it changes the whole look of the house."
Allison Grodner states that she can't wait to run the "high-performance machine" through its paces this season. She states that:
"We're mindful of color and texture more, we're making sure there are layers and dimension to the house."
Adding that the big brother viewer that subscribe to the 24/7 live feeds will benefit greatly with vastly improved picture quality. David Crivelli states that "It'll be a noticeable improvement for the internet viewers."
Source:
CBS.com
[polldaddy poll=8107095]
Stay connected and interact with other Big Brother Fans on our Facebook page.
And Follow: @BigBspoilers and @Dawgsbigbrother on Twitter for the most up to date spoilers.